Whether you're an arts lover, history buff, thrill seeker, foodie, shopping fanatic or outdoor enthusiast, there's always something fun for you to check out, explore, discover and experience in bustling Singapore.
Here are our picks for fun things to do in Singapore this month.
Till 1 August
Gardens by the Bay
Marvel at some 25 magnificent large-scale installations as well as more than 80 pedestal sculptures and two-dimensional works by world-renowned American multi-media artist Dale Chihuly at the Flower Dome, Cloud Forest and outdoor gardens at Gardens by the Bay. The works were shipped directly from Seattle and installed at the Gardens.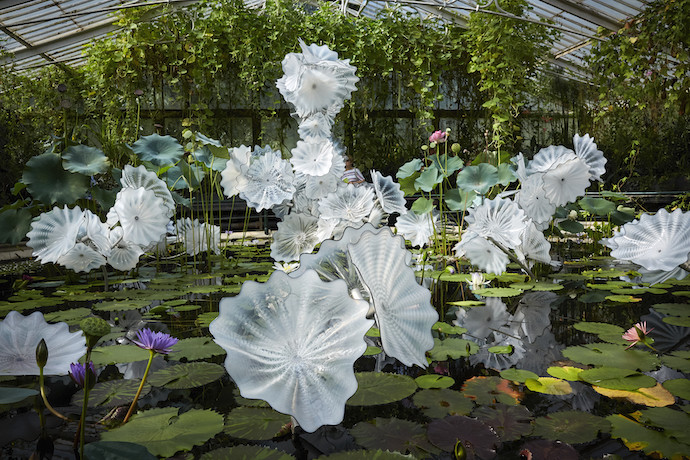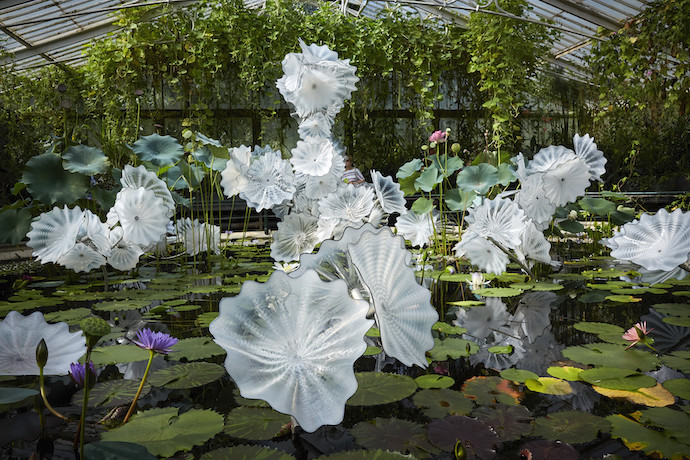 For over 50 years, Chihuly has pushed the boundaries of glass, reinventing natural and man-made environments with his experiments in light, space and form. Amazing pieces to check out include Setting Sun, Cloud Forest Persians, Ethereal Persians, Red Reeds and Float Boat & Floats.
Museum of Ice Cream x Design Orchard
Till 27 May
Design Orchard

Can't wait to check out Museum of Ice Cream (MOIC)? Get a first taste of MOIC in Singapore at a free pop-up at Design Orchard, which has been transformed into an Instaworthy, fun pink paradise, complete with pink palm trees!
Try limited-edition, Singapore-flavoured ice cream flavours like Lychee Bandung, Malty Boba, and Taro Milk Tea created by The Ice Cream & Cookie Co. or enjoy a refreshing American wheat beer brewed with raspberry and pink guava by local craft brewer Brewlander.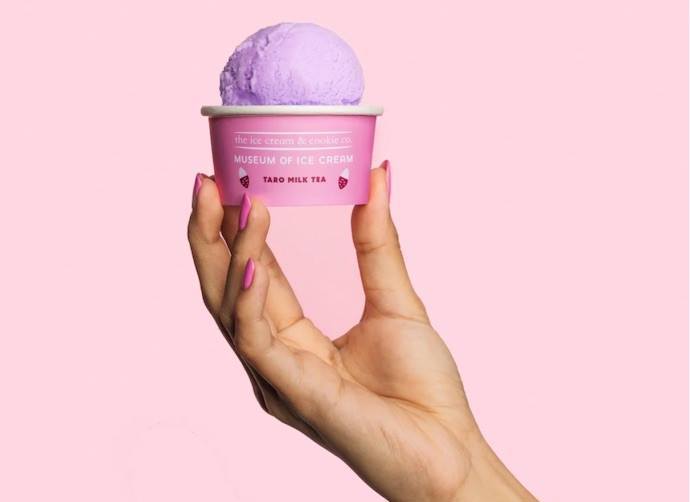 Shop for tote bags and sportswear by Kydra activewear and 100% pure soy wax candles by Artisan of Sense.
There are also 1-hour yoga sessions hosted by ClassPass on the rooftop of Design Orchard. Each session comes with a free treat of either a Brewlander American wheat beer or a scoop of Singapore-flavoured ice cream. Book your class here.
Instawalk Tours by Tribe Tours

$55 per person
Book through Klook for an additional $10 dining voucher (while stocks last)
See the city through new lenses, take Instaworthy pictures and uncover hidden gems in these fun, two-hour interactive Instawalk Tours led by Tribe Tours.
A knowledgeable guide will share fascinating anecdotes and details about heritage spots and attractions, while a friendly local influencer will share nifty Instagram photo tips on capturing "wow" shots and tricks like crossing your ankles or putting one leg forward while standing for a flattering pose.
• Civic Colours 
Explore Singapore's Civic District where every building tells an interesting story. Capture black and white buildings and explore areas with a multitude of colours including an urban farm while walking from City Hall to Clarke Quay.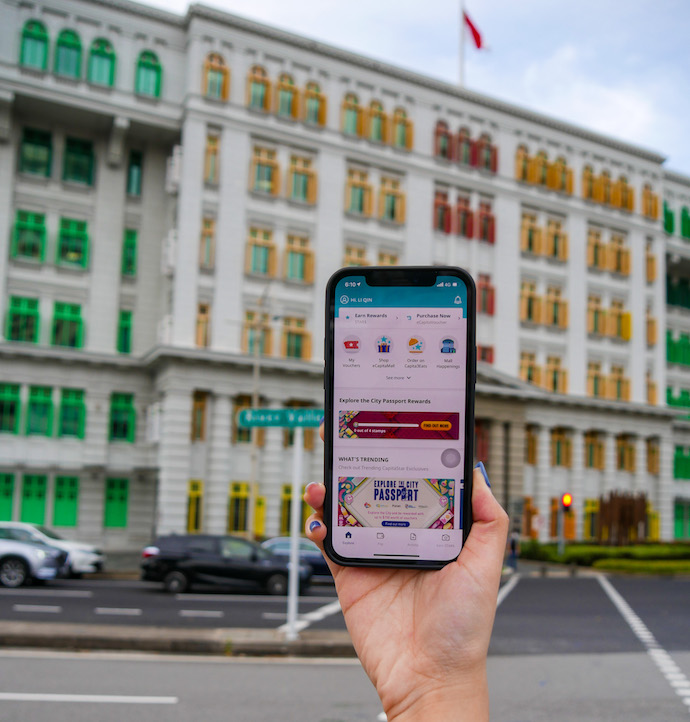 • Bugis, Waterloo & Kampong Glam
See popular spots like Bugis Junction and Albert Centre Market and Food Centre from a fresh perspective. Enjoy local drinks like kopi, teh tarik and bandung and discover interesting facts about the beverages.
Till 30 May
Discover or rediscover Singapore's rich food heritage through activities such as food trails, tasting sessions, hands-on workshops and cooking demos that are part of the 18th edition of Singapore HeritageFest (SHF).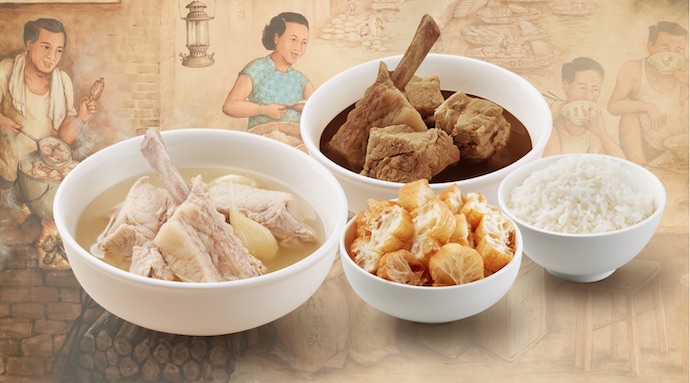 It's not just all about food though, as this year's SHF also sheds light on Singapore's healthcare history, commemorating milestones such as the country's first hospital as well as delving into the history and benefits of Eastern healing practices such as Traditional Chinese Medicine and Ayurveda.
There are over 100 on-site and online programmes lined-up at this year's SHF, and many of the tickets for on-site programmes have already sold out! So secure your spot or grab your tickets ASAP!
Till 30 May
The Singapore International Festival of Arts (SIFA) is back with a line-up of over 300 performances and 60 shows live and online. Get set for a bumper crop of new commissions and creative international works performed by artists from Switzerland, Australia, USA, Lebanon, Japan, Malaysia and Philippines as well as hundreds of Singaporean artists and freelancers within the festival period.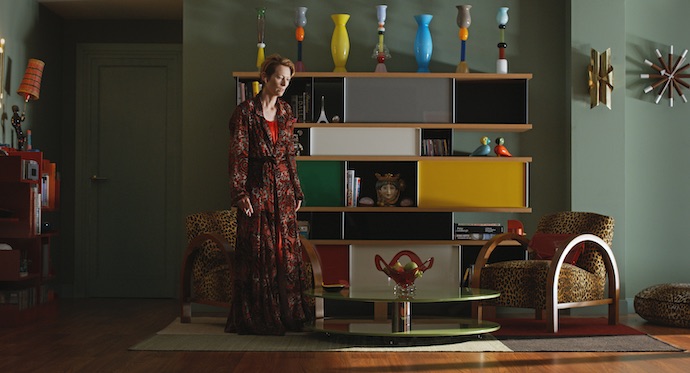 Highlights include A Dream Under The Southern Bough: Existence by Toy Factory Productions (Singapore); Cosmogony by Cie Gilles Jobin (Switzerland); The Rhythm of Us by Singapore Dance Theatre and Singapore Symphony Orchestra (Singapore); Singular Screens, curated by Asian Film Archive; and The Journey by Scott Silven (UK).
Resorts World Sentosa
Reopening Promo: Non-Peak admission
• $20 child/senior • $24 youth • $26 adult
*Each ticket purchase comes with a free treat!

Thrills and spills await at the reopened Adventure Cove Waterpark.
Have a blast at Riptide Rocket, the region's first hydro-magnetic coaster which combines powerful climbs, plunging drops, terrifying twists and tight turns like an intense rollercoaster on water. Grab a racer mat to slide down the Dueling Racer; careen down an unpredictable passage of swirls and slaloms on the Tidal Twister; experience riding a water tornado in the dark on the Pipeline Plunge; power through revolutions, twists, turns and dips on the Whirlpool Washout; and get funnelled into an oscillating tube ride down the Spiral Washout.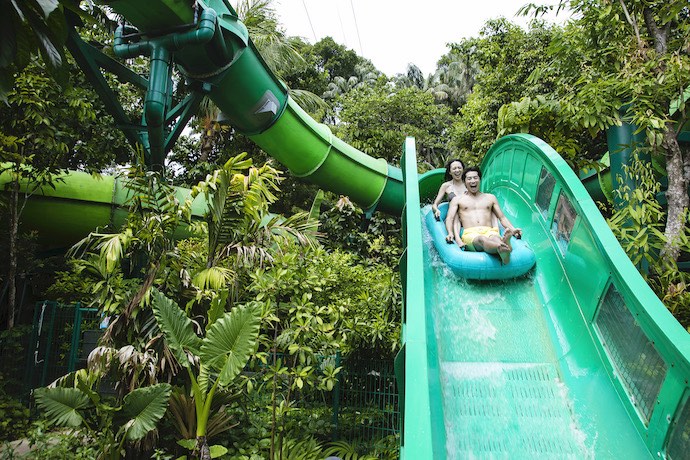 Take a break from sliding to drift on the Adventure River which has been enhanced with mini tipping buckets, splash buckets as well as water shooters; snorkel with 20,000 tropical fish over a colourful Rainbow Reef; cross the tight rope at Splashworks; get wet and wild at the Big Bucket Treehouse; or just chill out at the Bluwater Bay wave pool.