Now that borders of countries around the world have reopened to travellers, it's time for epic adventures once again. The world may be full of wonders, but did you know that Southeast Asia is home to a wealth of unique experiences that cannot be found anywhere else?
In a recent study by Forbes magazine and British website Money.co.uk which ranked the top 50 most beautiful countries in the world, five countries in Southeast Asia made that list, with Indonesia taking the crown as the most beautiful place on Earth! The list followed a February 2022 Money.co.uk article titled "Natural Beauty Report" which initially created the rankings.
The study was based on the number of natural wonders in each country such as volcanoes, tropical rainforests, glaciers and coral reefs, as well as the availability of nature-based activities for locals and visitors.
Here's a look at the natural wonders of the five ASEAN countries on Forbes' "World's 50 Most Beautiful Countries" list and why they are the perfect destinations for your next epic adventure.
Indonesia
Ranked No. 1
Taking the top spot is Indonesia, home to over 17,000 breathtaking islands. Just off the shores of these islands, there are over 50,000 square kilometres of coral reef, teeming with life, much of which can be explored from the popular island of Bali.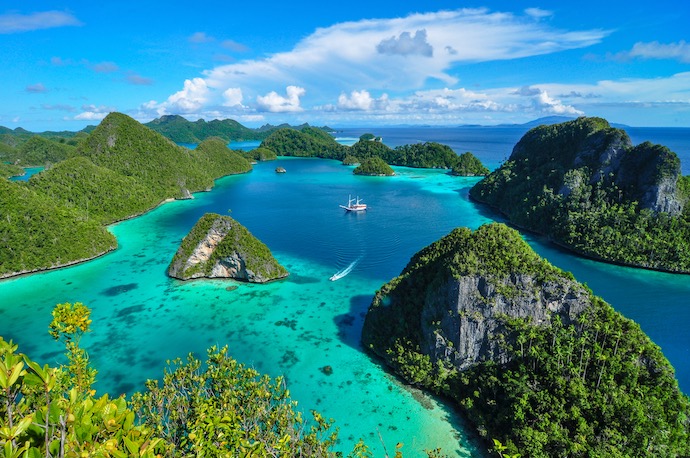 Other natural attractions that helped propel Indonesia to the top of the list include Komodo National Park (a UNESCO World Heritage Site) in East Nusa Tenggara; Sumatra's Gunung Kerinchi, the largest volcano in Southeast Asia and a popular destination for hikers worldwide; the exotic rainforests of Kalimantan (home to an orangutan sanctuary); and Raja Ampat Islands in West Papua Province, a paradise for divers, nature lovers and underwater photographers.
Philippines
Ranked No. 17

Comprising over 7,000 islands and islets, the Philippines offers endless opportunities for island-hopping getaways, beach adventures, water sport activities and underwater explorations in and around beautiful islands like Boracay, Cebu, Palawan and Siargao.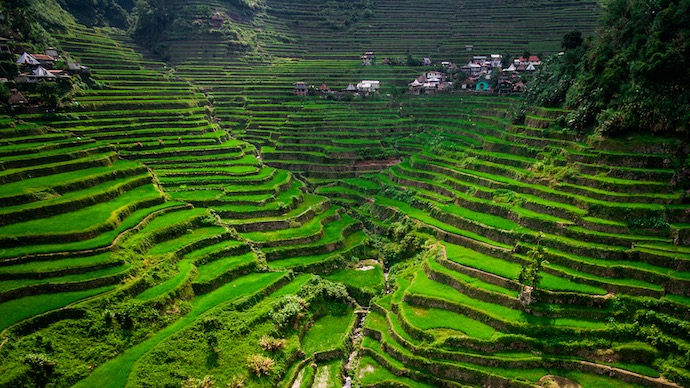 Landlubbers are not left out as the country is also home to world-renowned natural wonders like Banaue and Batad Rice Terraces, Chocolate Hills of Bohol, Mayon Volcano National Park, Taal Lake and Volcano, and Mount Hamiguitan Range Wildlife Sanctuary (a UNESCO World Heritage Site and ASEAN Heritage Park), as well as architectural marvels like the four UNESCO World Heritage Baroque Churches that have stood the test of time.
Malaysia
Ranked No. 24
Malaysia's rich and varied landscape, spread across Peninsular or West Malaysia and East Malaysia, offers plenty of opportunities for amazing outdoor adventures. The country has tropical rainforests teeming with flora and fauna, mountain ranges, caves, natural rock formations, swamplands, beaches and more.
On West Malaysia, adventure-filled experiences await in the jungles of Taman Negara, Endau Rompin National Park and Gunung Ledang National Park; rolling hills of Cameron Highlands; and islands of Langkawi, Pangkor, Perhentian, Redang and Tioman.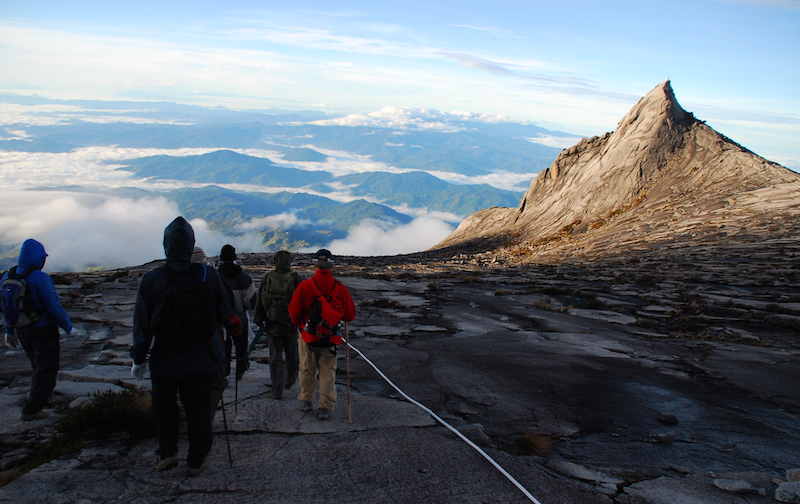 Must-visits for nature enthusiasts and adventure buffs in Sabah and Sarawak include Kinabalu Park (Malaysia's first UNESCO World Heritage Site), Gunung Mulu National Park (a UNESCO World Heritage Site), Bako National Park, Tunku Abdul Rahman National Park, Maliau Basin, Niah Caves, Sipadan Island, Mabul Island and Tun Sakaran Marine Park.
Thailand
Ranked No. 38
The Land of Smiles is a magnet for adventure lovers and pleasure seekers looking for exploration, exploits and action. Its picturesque beaches and islands are tropical playgrounds, offering plenty of fun in the sun, sand and sea.
Dive with whale sharks at Chumphon Pinnacle (northwest of Koh Tao), Hin Daeng (accessible from Phuket, Koh Phi Phi and Koh Lanta), and Richelieu Rock (north of Similan Islands); snorkel in the waters of Koh Lipe, Koh Nang Yuan, Koh Phi Phi and Surin National Marine Park; and scale the limestone cliffs at Krabi's Railay Beach.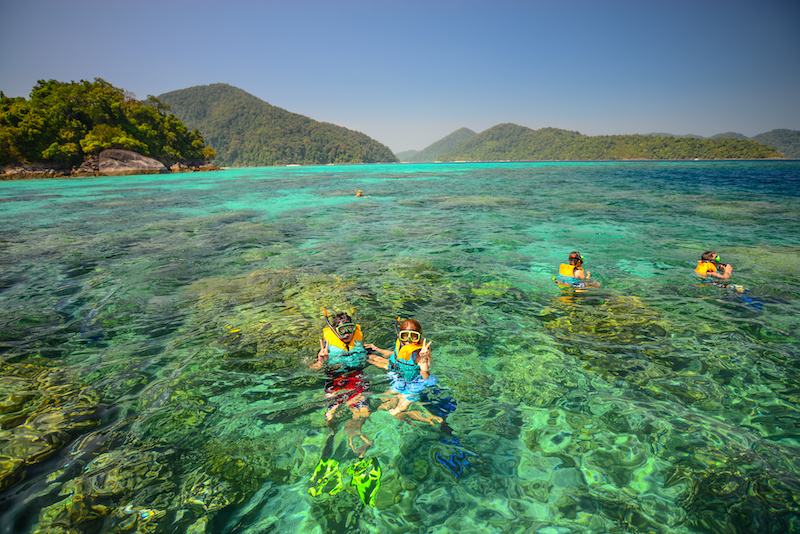 For hikers and wildlife lovers, there are spectacular national parks like Erawan, Khao Sok, Khao Sam Roi Yot, Khao Yai, Kui Buri, Kaeng Krachan and Doi Inthanon for enriching nature discoveries.
Myanmar
Myanmar has an amazing landscape and natural beauty, many of which are waiting to be discovered. Boasting an abundance of sharks, rays, fish and coral reefs, the waters around Mergui Archipelago and Burma Banks are on many divers' bucket lists, while the crystal clear waters of Cocks Comb Island (or Emerald Heart Island) is a snorkeller's paradise.
Thrilling rafting activities can be enjoyed on Malikha River, May Kha River and Nam Lang River, and some of the best hiking and trekking experiences await in Alaungdaw Kathapa National Park, Mount Victoria, Mount Popa, Mount Zwegabin, Hsipaw, Lashio, Kalaw and Putao.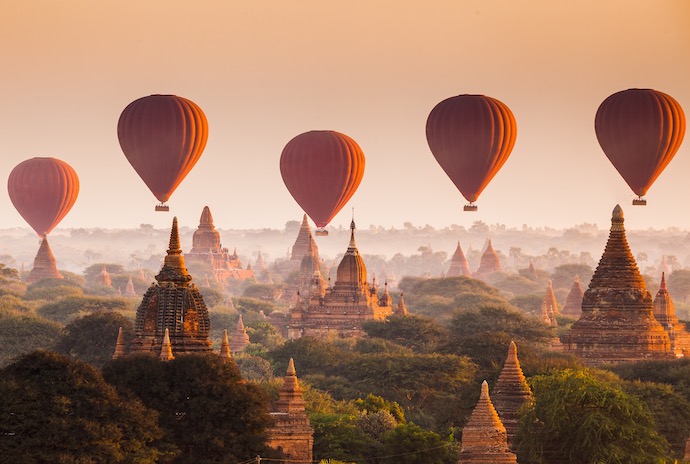 No trip to the Golden Land would be complete without a visit to the ancient town of Bagan, a UNESCO World Heritage Site, to see its majestic pagodas and temples, and experience a spectacular bird's-eye view of the town from a hot air balloon.