Brimming with rich natural resources and breathtaking wonders, the 7,641 islands of the Philippines are home to picture-perfect beaches, majestic mountains, stunning islands, and a rich biodiversity of flora and fauna.
If you're planning your next outdoor adventure, head to these five eco-friendly destinations that offer not only an adventure of a lifetime, but also the opportunity to commune with nature, engage in sustainable tourism activities and a chance to immerse with the locals.
Masungi Georeserve
Baras, Rizal
A popular destination for day tours and hikers, Masungi Georeserve is a conservation area and rustic rock garden tucked in the rainforest of Rizal. Its name is derived from the word "masungki", which translates to "spiked", an apt description for the sprawling limestone landscape found within it.
As the Philippines' first-ever nature conservation project, Masungi Georeserve has been globally recognised for its efforts in protecting the forest from quarrying, land trafficking and timber poaching.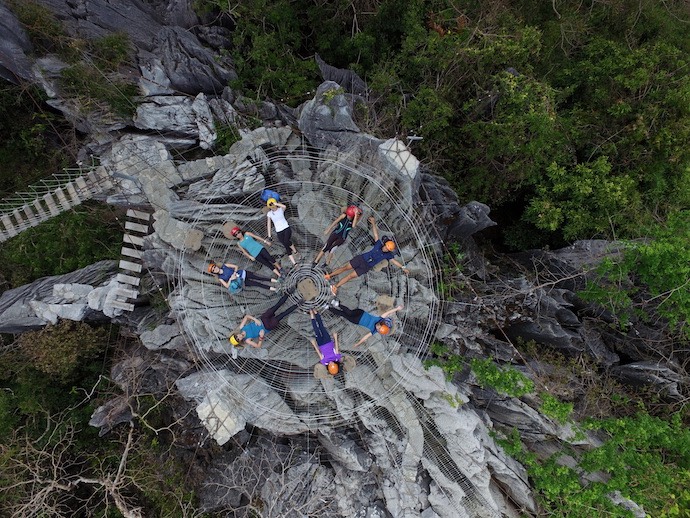 Explore its unique forest trails, and hike through karst terrain, hanging rope bridges and high peaks to soak up panoramic views of the Sierra Madre and Laguna de Bay.
Pamilacan Island
Baclayon, Bohol
Nestled in the heart of Bohol Sea, the small island of Pamilacan is known for its dolphin and whale watching tours, white sand beaches and magnificent dive sites.
A haven to a diverse species of marine life, the waters off Pamilacan used to be a prime fishing site for whale hunters. Thanks to marine preservation laws, community education and sustainable tourism activities, these majestic sea creatures were saved from commercial fishing.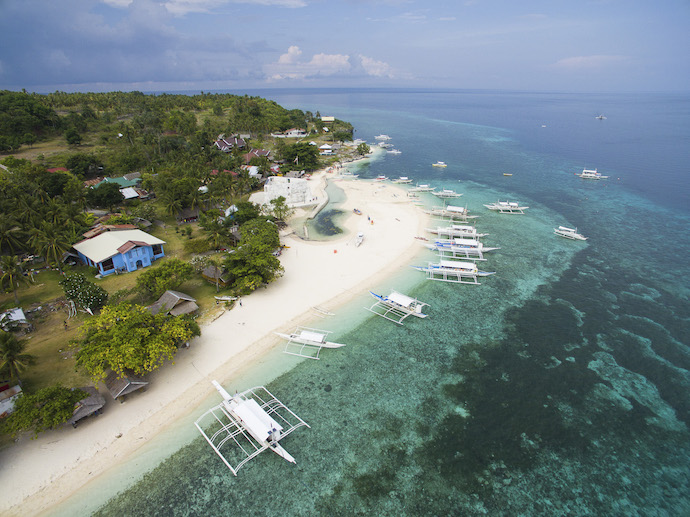 From being whale hunters, the locals were trained to be the best whale guides who advocate marine conversation practices. They are ready to help you discover a myriad of sea creatures in the crystal-clear waters around Pamilacan.
Bojo River
Aloguinsan, Cebu
Embark on a motor-free boat ride adventure through the pristine waters of Bojo River and enjoy a scenic river experience. Locals who were former fishermen engaged in dynamite fishing were trained to provide educational tours of the river for environmental protection and sustainable livelihood.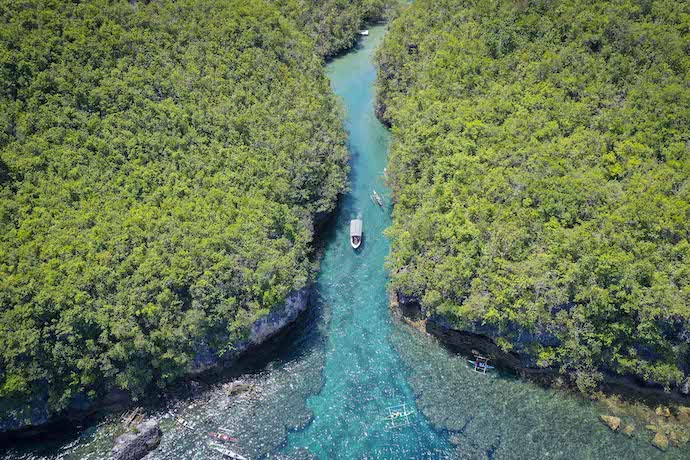 A multi-award-wining model of sustainable tourism, the Bojo River Cruise made it to the list of UNWTO's (World Tourism Organization) Best Tourism Villages and was recognised among the Top 100 Global Sustainable Destinations from 2016 to 2018.
Ulot River
Paranas, Samar
Navigate the wild waters of Samar's Ulot River through a torpedo boat managed by the Tenani Boat Operators for River Protection and Environmental Development Organization (TORPEDO).
Get set for an exhilarating ride along the rapids of the Ulot River and the opportunity to see the raw and rugged beauty of Samar's rainforests.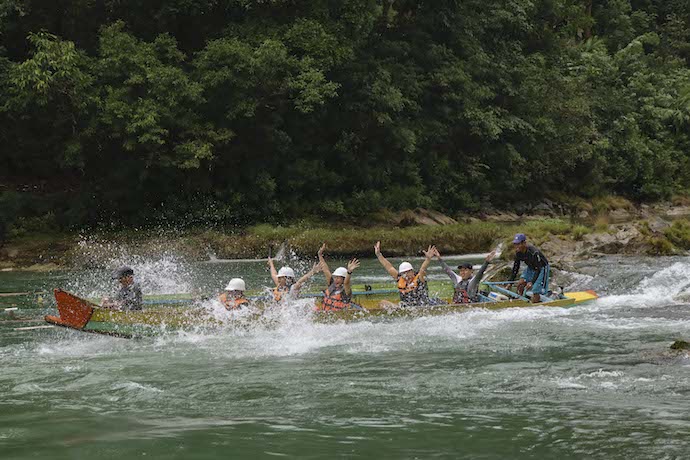 Let the local guardians of Ulot River, who were once illegal loggers and poachers, take you on a thrilling water adventure like no other!
Lake Sebu
South Cotabato
Perched in the highlands of South Cotabato, Lake Sebu is made for both laid-back and thrill-seeking activities including lake cruises, bird watching, spelunking and ziplining.
Must-visit attractions include T'daan Kini Spring Waters and Seven Falls, a magnificent network of seven interconnected waterfalls, each with a character of its own.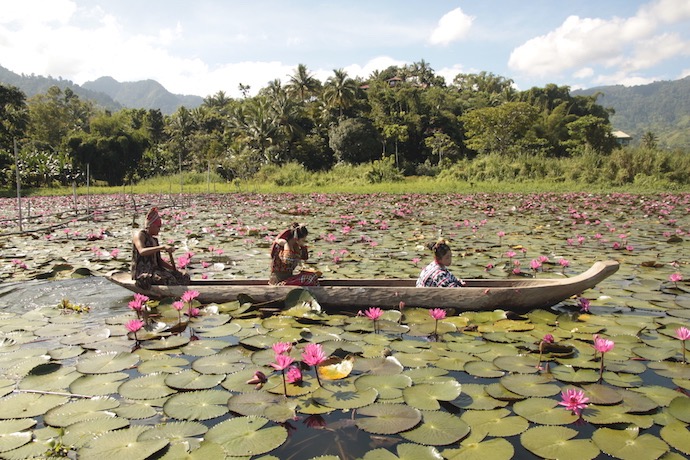 As Lake Sebu is home to the indigenous T'bolis and Ubo tribes who are renowned for their traditional skills in weaving and making handicrafts, you'll get to bring home T'boli souvenirs like t'nalak textile, beadworks, headpieces, embroidered tops, woodcarvings and brassware.
Article edited and adapted from Tourism Promotions Board Philippines