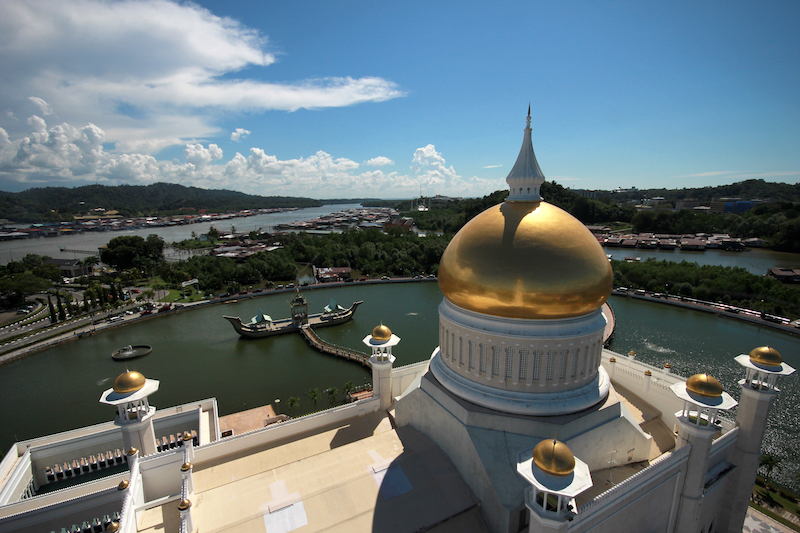 Here are some practical and useful travel information and tips to help make your trip to Brunei a memorable one.
TIME ZONE
GMT+8
POWER PLUG
• Voltage: 240 volts
• Frequency: 50 hertz
• Power socket: Three-pin square – plug type G
CURRENCY
Brunei dollar (BND)
The Brunei dollar is pegged to the Singapore dollar. Singapore dollars are accepted in Brunei and vice versa.
Denominations
• Notes: B$1, B$5, B$10, B$20, B$25, B$50, B$100, B$500, $1,000, $10,000
• Coins: 1, 5, 10, 20 and 50 cents
VISA
Visa Exemption
All citizens of countries in Southeast Asia can enter Brunei without a visa.
Click here for more details on visa requirements.
FRIDAY PRAYER TIME
All banks, businesses, offices, places of interest, retail, food and beverage outlets are closed between noon and 2pm on Fridays to observe the Friday prayer time for Muslims.
CULTURAL DO'S & DON'TS
Do's
• Remove your shoes before entering a mosque or place of worship. Some mosques provide robes and shawls for female visitors. Remain quiet while touring the mosque.
• Seek permission before taking photographs of locals, mosques, landmarks or government buildings.
• Bruneians may shake hands and then bring their right hand over their chest in a salam gesture which means "I greet you from my heart".
• Greet the locals politely by smiling and nodding your head with eye contact.
• Use the thumb of your right hand with four fingers folded under instead of your right index finger to point at places, objects or persons.
• If food is served without cutlery, use only the right hand to eat.
• It is polite to accept even just a little food or drink when offered. But if you refuse anything offered, smile and say "no, thank you" and then touch the plate or glass lightly with your right hand.
• While non-Muslim women are not expected to wear a headscarf, it's best to dress modestly, with clothing covering the arms and thighs.
Don'ts
• It is considered impolite to pass in front of Muslims when they are praying.
• Non-Muslims are discouraged from touching the holy Al-Quran.
• Do not eat and drink in public areas between sunrise and sunset during the month of Ramadhan.
• A man should not shake hands with a woman unless the woman extends her hand first.
TAXIS
There are no metered taxis in Brunei, so be sure to negotiate your fare beforehand.
ALCOHOL
Alcohol is not sold in Brunei and consumption of alcohol in public is prohibited by law. Non-Muslims above 17 years of age may bring in two bottles of liquor (about 2 litres) and 12 cans of beer for personal consumption, which must be declared to customs upon arrival.