Burmese cuisine features lots of sour and salty flavours, with many dishes bearing influences from Thai, Indian and Chinese cuisines. Don't leave Myanmar without getting a taste of these flavourful traditional dishes.
Bein mont
Rice flour pancake topped with nuts and seeds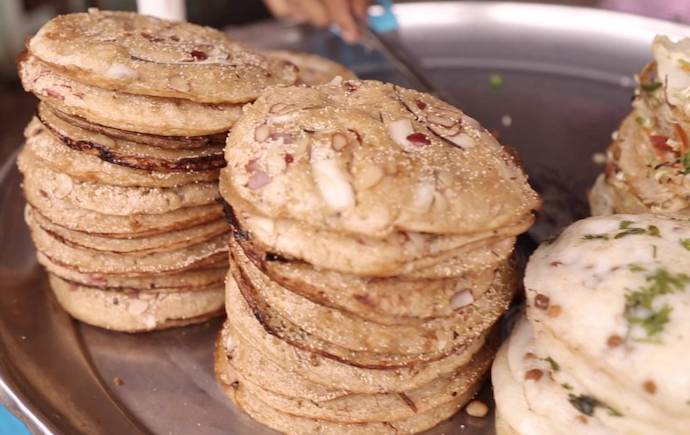 Burmese briyani
Burmese curry
Burmese paratha with sweet pea pyote
Pan-fried flatbread served with sweet bean paste
Burmese thali
An assortment of rice, curries, vegetables, soups and chutneys
Hinto
Steamed banana-leaf parcels of rice, onion, leek and cabbage
Hsa nwin ma kin
Small cakes made with semolina flour, coconut milk, ghee/butter and raisins
Karyanchintheet thoke
Tomato salad
Kausuetho
Burmese rice noodles with masala spices and lemon juice
Kyay oh
Dry or soup rice noodles with meat balls or seafood
Laphet thoke
One of Myanmar's most famous dishes, this salad comprises fermented tea leaves (laphet) mixed with cabbage, tomatoes, deep-fried beans, nuts, dried shrimp and peas, and tossed with garlic oil, chili slices and garlic.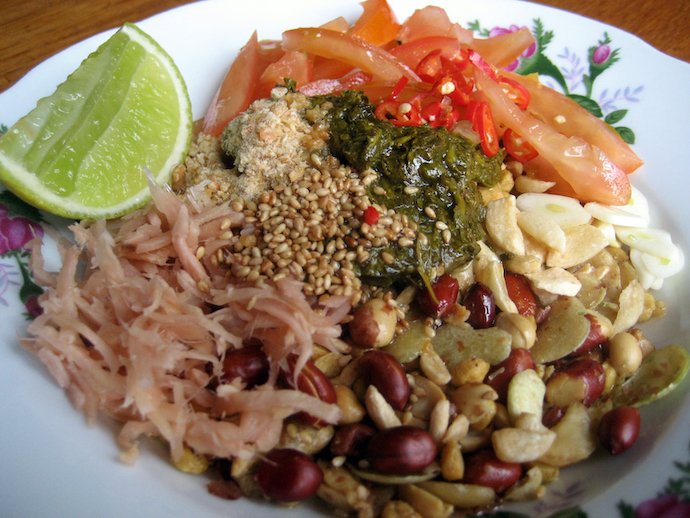 Meeshay
Rice noodles with pork, vegetables and soup
Mohinga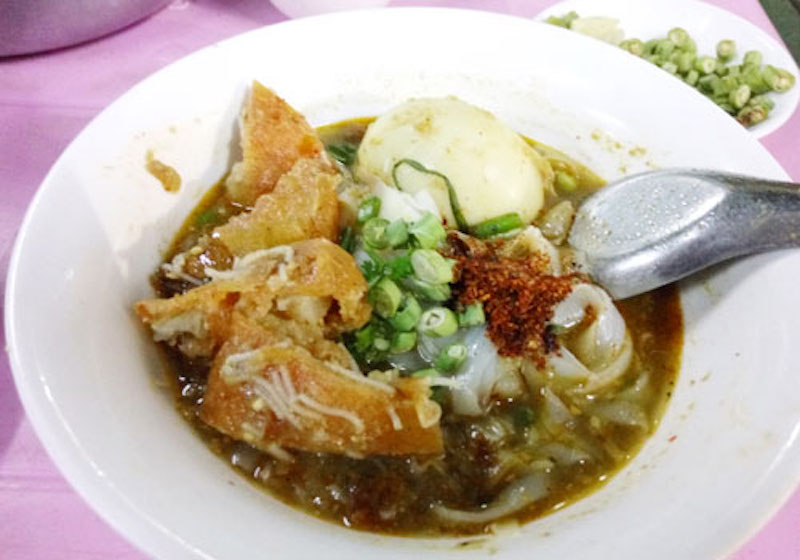 A rice noodle dish served in a fish-based broth, mohinga is regarded as the national dish of Myanmar
Moun pyit thalet
Burmese-style pancakes
Myae oh myee shae
Claypot noodles
Myin kwa yuet thoke
Pennywort salad
Nangyi thoke
The Burmese version of spaghetti, this rice noodle salad is made up of thick round rice noodles tossed in curry chicken gravy, mixed with chicken, fish cake, bean sprouts, hard-boiled eggs, onions, coriander, cabbage, chilli oil and crispy fritters, served with lime wedges and toasted chickpea flour.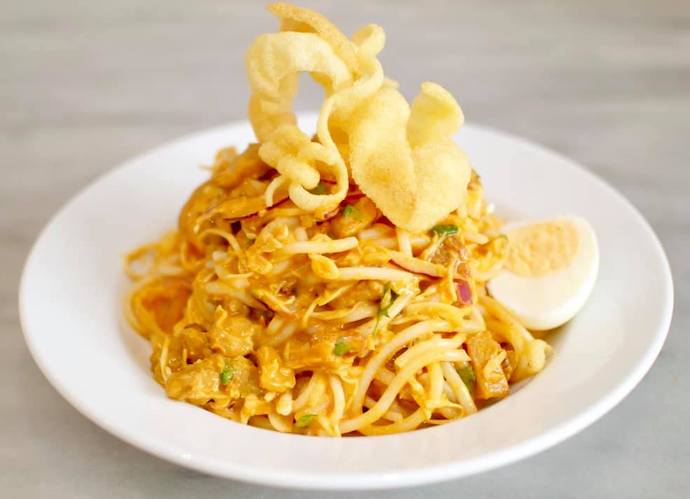 Nga htamin
Shan-style turmeric rice topped with fish
Ngapi
Fermented fish or shrimp paste
Ohn no khao swe
Egg noodles in a coconut-based chicken curry soup
Pone yay gyi
Pork curry
Shan-style noodles
Rice noodles in clear peppery broth with chicken or pork, sprinkled with toasted sesame and garlic oil, served with pickled vegetables on the side
Shan tofu
Soy-free tofu made with chickpea flour
Shwe yin aye
Dessert of rice flour jelly, sticky rice, sago, bread crusts in coconut milk/cream