A city shrouded in history and culture, Ipoh offers more than a mouth-watering plate of hor fun!
Located in the Malaysian state of Perak, Ipoh has come a long way since the tin rush era which lasted till the 1970s. It was one of the most productive tin-producing districts then. After several decades of fighting a slow fade into obscurity, Ipoh has reclaimed its popularity, with its old-time colonial charm adding to this resurgence.
We spotlight the top three things (yes, it includes eating Ipoh hor fun!) to do in Ipoh.
1. Wander through the streets of Ipoh Old Town
With the Kinta River running through the city of Ipoh, it has become a familiar and oft-used demarcation between the Old Town and the New Town.
Located west of Kinta River lies the iconic Ipoh Old Town. When you step into the city centre, it almost feels like you've been transported back in time. You'll find colonial era architectural elements standing tall and lining the streets in almost every corner you turn. Little refurbishing has been made to the building facades, but you'll notice that the moss-covered brick walls and chipped, faded paint adds a certain character and charm to the otherwise dilapidated infrastructure.
Start your morning with breakfast at Restoran Ipoh Kong Heng (75 Jalan Bandar Timah), an iconic Old Town establishment. With some luck, you'll be able to find a seat in the busy kopitiam (coffeehouse), which comes to life in the early hours of the day. Get ready to be greeted by enthusiastic hawkers who will be eager to share their menus with you. Take some time to soak up the atmosphere before making your selection.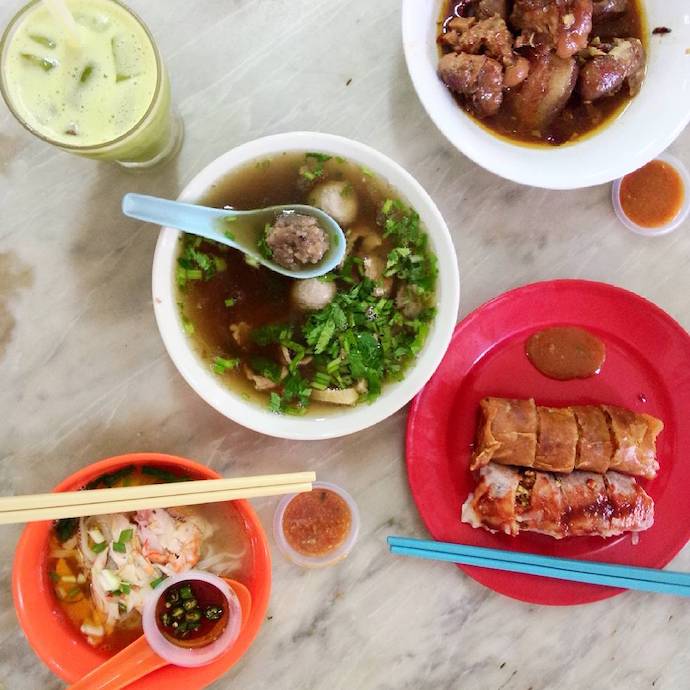 Even if heavy and filling breakfasts aren't your thing, make an exception while you're here. Order the famous Ipoh-style chee cheong fun (steamed flat rice noodles), topped with a homemade mix of soy sauce and shallot oil, along with a roll or two of popiah (spring rolls), lovingly prepared by the same old lady who has helmed the stall for many years.
Once you're done, a stroll through the city square is in order. Just around the corner is Kong Heng Square (75a Jalan Bandar Timah), a big pavilion that is home to the town's burgeoning artisan market. With vines hanging off and creeping around pillars and brick walls of the century-old mansion, it might feel like you've stepped into an oasis that's lost in time.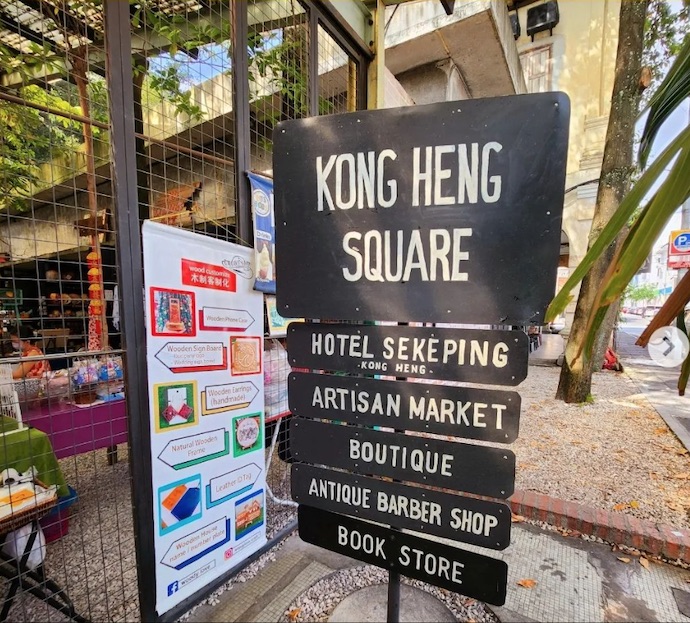 Amble along the rows of boutiques and kiosks selling handcrafted knick-knacks and other bespoke goods, before popping into Plan B (75 Jalan Panglima), a popular hipster coffee shop that has a raw, industrial feel coupled with touches of greenery for a quick coffee break and a slice of cake.
Don't leave without stopping by a laneway or two for quick photo ops against the striking art murals that line the walls.
2. Explore one of Ipoh's many limestone caves
Another reason why Ipoh is such an underrated travel destination is that it is actually home to some of the most spectacular sights which double up as cultural and even religious landmarks. With a wealth of limestone mountains in the area comes an equally huge number of caves that are up for exploration.
Make your way to Kek Lok Tong Cave Temple (Pesiaran Sepakat 3, Taman Endah Jaya), located east of the Kinta River. At first glance, it might seem like just an ordinary limestone cave. But as you carefully traverse through the cave, you may find hints of something beyond the natural world – altars and traditional murals set into the caverns and peeking out from between and beyond the stalactites, a common sight in many of these caves.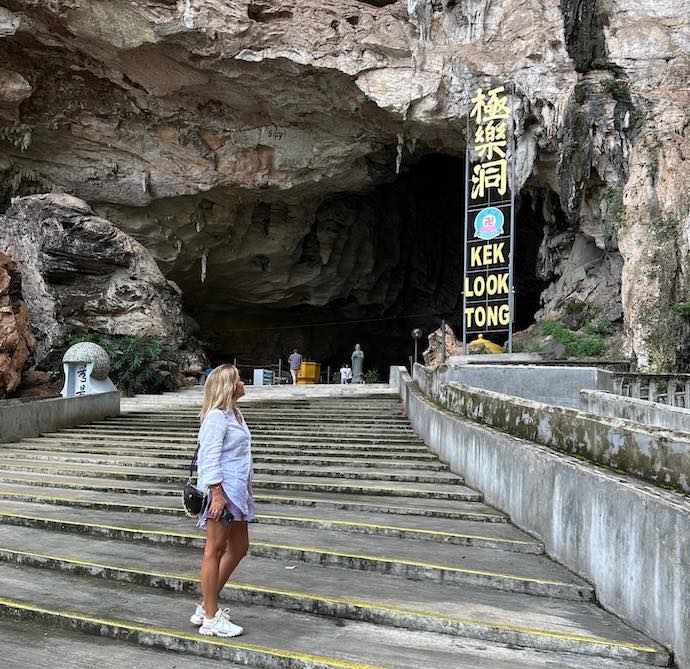 Continue making your way through, and you'll eventually reach a clearing at the other face of the mountain, where you'll be greeted by the captivating sight of green hills and vales, and wisps of clouds moving across these marvels. Walk through the zen garden and soak up the tranquillity and clean, cool breeze. Spend the afternoon up here and do pack a light snack to enjoy alongside the spectacular view.
For those who want to explore more temples along the same stretch, Ling Sen Tong Temple (Gunung Rapat) is a short 10-minute drive or a 30-minute walk away. Literally translated as the Rock of Heavenly Spirits, the temple is nestled in a slightly quieter part of town and offers a slightly different experience.
Expect a galore of brightly coloured statues – ranging from animals, deities, and other characters from classic Chinese folklore including the popular tale, Journey to the West.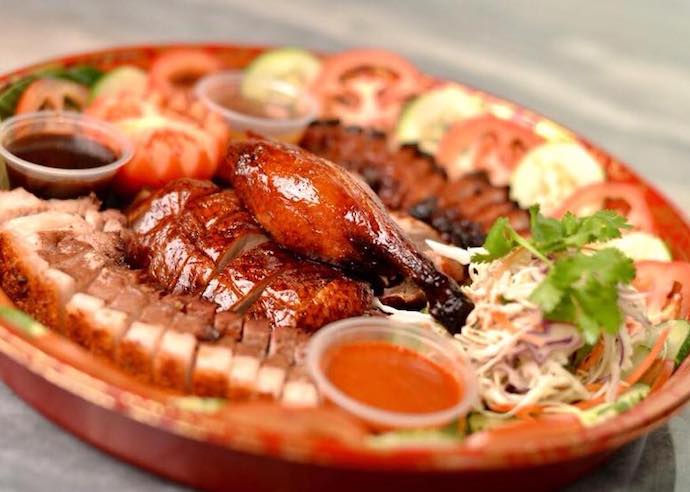 After a long day of cultural immersion, fuel up at the famous Sun Yeong Wai Roasted Duck Restaurant (17 & 19 Jalan Sri Ampang, Taman Ipoh Jaya), located just minutes away from either of the temples by car. While the restaurant is known for its crispy duck skin and tender-soft duck meat, it also serves up a decadent barbecued pork along with a wide array of meat and vegetables that often remind diners of comforting home-cooked meals.
3. Eat your way through Ipoh
While Ipoh has seen a rise in the number of restaurants and joints that cater to a more western palette, the authentic Ipoh flavours are still a crowd favourite among tourists and locals alike. To put it simply, no trip to Ipoh is complete without visiting some of its iconic food establishments.
Start your morning at Sin Yoon Loong (15A Jalan Bandar Timah) with a cup of the famous Ipoh white coffee, which reportedly originated from this store. Locally known as kopi putih, the white coffee preparation begins with beans roasting in a layer of margarine to bring out the flavours of the coffee. It is then mixed together with condensed milk and served in a vintage porcelain kopi (coffee) cup that's often adorned with animal and floral motifs.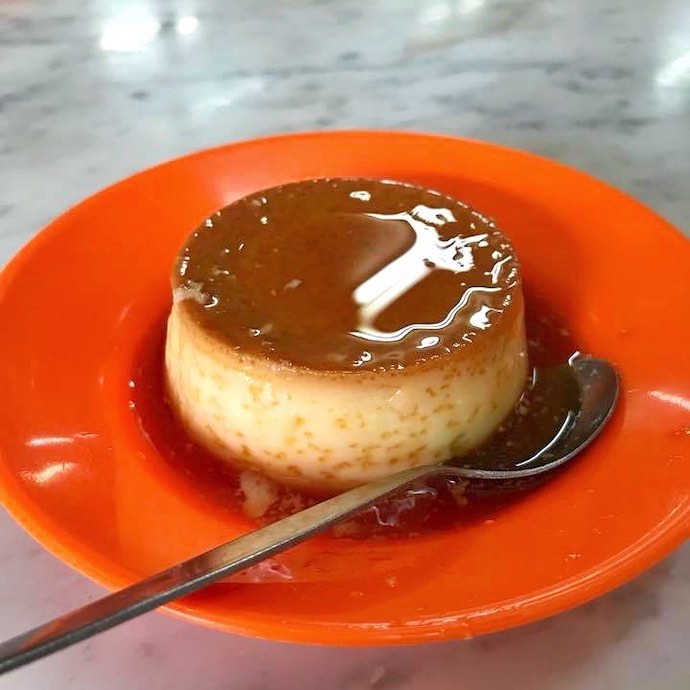 Once you've had your hit of caffeine, it's time to make your way down to the popular Thean Chun coffee shop (73 Jalan Bandar Timah) for another local dish – Chicken Kuay Teow Soup, otherwise known as Ipoh Kai See Hor Fun. An unassuming dish that truly warms the soul, the flat and smooth rice noodles are steeped in a bowl of piping hot chicken broth and garnished with slivers of chicken meat. Once you're done wolfing down this bowl of goodness, end on a sweet note with Thean Chun's signature Caramel Egg Custard that melts in your mouth.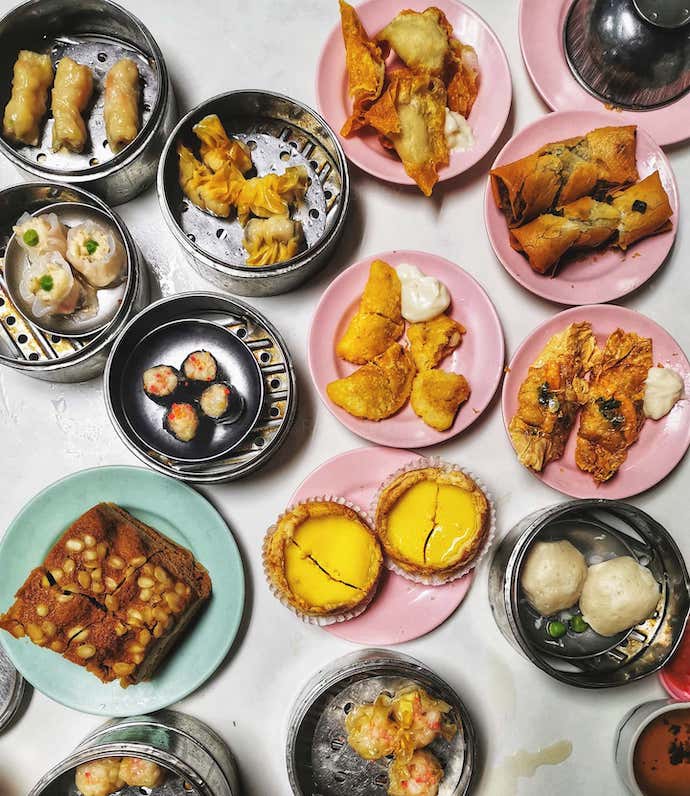 Those who love dim sum will definitely want to check out Ipoh's "Dim Sum Street". A local favourite is Ming Court Hong Kong Tim Sum (36 Jalan Leong Sin Nam) which has retained its old-school Chinese restaurant appeal – from kitschy floor tiles right down to the well-worn metal trays that the service crew use to dish out small plates of dim sum around the establishment. The restaurant is known to get crowded especially during the weekends, so be prepared to wait in line for a table.
This article has been edited and adapted from Now Boarding by Changi Airport's "Uncover a different side of Ipoh with this weekend getaway guide"