Are you an adrenaline junkie always on the lookout for blood-pumping activities to get the buzz factor? Head for these attractions which offer fun experiences that will get your pulse racing, heart pounding and palms sweaty.
Best of all, you can enjoy value-for-money deals which include $200 worth of food and beverage vouchers when you purchase your tickets to these attractions through Singapore Travelholic.
For thrilling virtual reality experiences, look no further than HeadRock VR, Singapore's first virtual reality (VR) theme park.
Discover the extreme fun world of VR through 11 exciting games such as Extreme Train, Flying Dive, Jungle Rafting, Robin Hood, Storm Blizzard and Zombie Busters in three coloured zones that represent different intensity levels.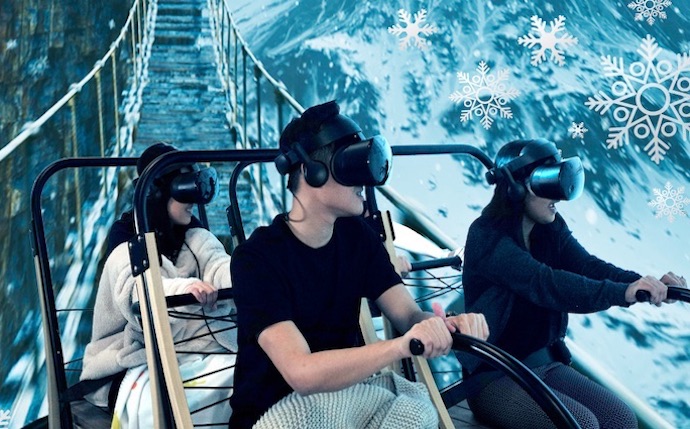 Expect to raft across extremely strong currents, fire at enemies while precariously balancing off the edge of a high-rise building and brave a stormy blizzard that threatens to blow you away.
Always wanted to skydive but have the fear of heights? At iFly Singapore, you can experience the thrill of skydiving without having to jump or plunge from an aeroplane. Best of all, you wouldn't need to worry about bad weather or turbulence!
Spanning 16.5ft wide and 56.5ft tall, iFly Singapore is the only wind tunnel with an 18ft tall acrylic glass wall that offers captivating views of South China Sea and Siloso Beach.
With its huge size and wide range of air speeds, the air-conditioned wind tunnel enables you to perform a variety of movements with ease such as freeflying and four- or eight-way formation skydiving.
Flight gear is provided along with professional training and experienced guidance from the International Bodyflight Association (IBA) certified instructors.
Feel the adrenaline rush as you zoom down thrilling waterslides at Wild Wild Wet, one of Singapore's largest water parks.
Located at Downtown East, the water park is home to 16 rides and attractions – from exhilarating high-speed rides to relaxing and gentle ones – so there's something fun for everyone.
Popular rides include Free Fall, one of Asia's longest free fall water slides; Vortex, Singapore's first high-speed 360° extreme loops ride; Kraken Racers, Singapore's first four-lane mat racer slide; and Royal Flush, Asia's first hybrid ride which features both the Behemoth BOWL40 and TornadoWAVE rides in one.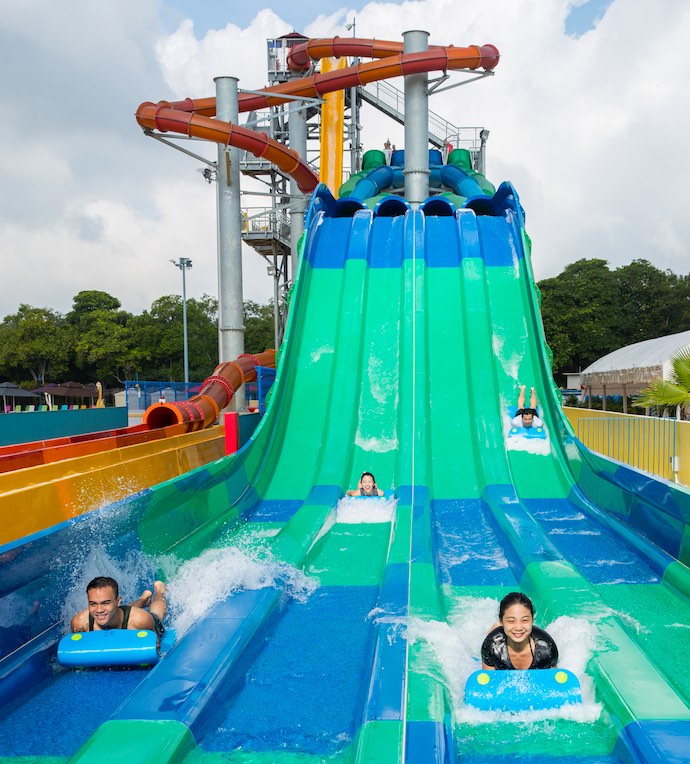 For the safety of guests, various inflatable floats are customised for different rides and free life jackets are available for both adults and children. Free baby water carriers are also available to allow parents to have a splashing good time with their infants. There are also trained lifeguards on hand at the various water attractions.