While travelling to a temperate country may be off the cards this Christmas, you can still get into the festive spirit and experience a magical Yuletide season at Gardens by the Bay.
Experience a slice of Europe in the tropics through Poinsettia Wishes, Christmas Wonderland and the Once Upon A Time On The Orient Express pop-up, and get up close to whimsical floral artistry at Floral Fantasy which reopened on 21 November.
Poinsettia Wishes
From 27 November – 3 January 2021
9am – 9pm
Flower Dome
Admission charge to Flower Dome applies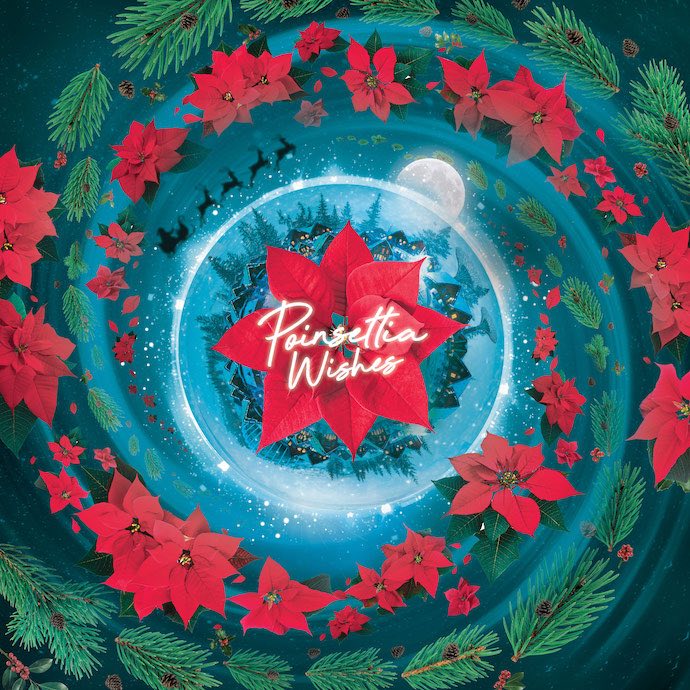 Check out a replica of Gouda City Hall, an iconic landmark in the Netherlands which features an annual Christmas light-up, as well as a wishing well. Admire festive plants such as poinsettias, cyclamens, pansies, hellebores as well as real Christmas trees. Look out for Santa who will drop by for meet-and-greet sessions and be treated to a traditional Swedish Lucia Procession.
Christmas Wonderland
Till 31 December – Virtual Christmas Wonderland
4 – 27 December – Walk of Lights
6.30pm – 11pm (last admission at 10.30pm)
Supertree Grove
$5 per person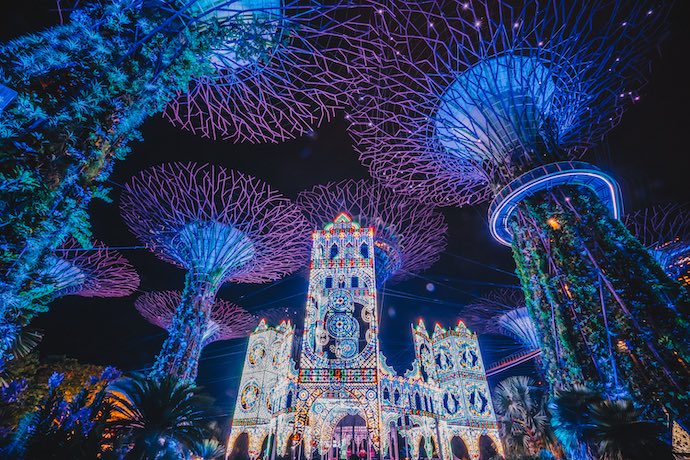 This year's edition is a hybrid event so you can view eight stunning light installations handmade by Italian craftsmen using white wood from the South of Italy in the Walk of Lights or explore an enchanting online digital wonderland packed with interactive content, games galore, festive performances and shopping from the comfort of your home.
Once Upon A Time On The Orient Express
12 December – 13 June
Monday, Tuesday, Friday & Sunday: 10am – 9pm
Wednesday & Thursday: 10am – 7pm
Saturday: 10am – 10pm
West Lawn (next to Bayfront Plaza)
$25 per person (free admission for kids aged 3 and below)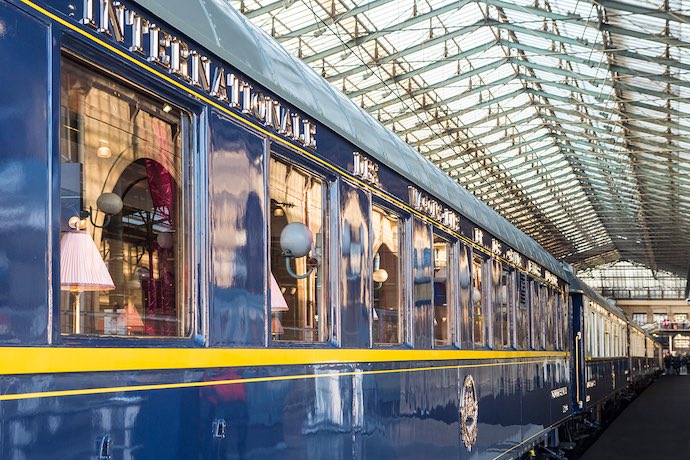 Don't miss the chance to see the interiors of the legendary Orient Express and learn more about its history at this pop-up exhibition. Step into two original 1930 train carriages (classified as National Treasures of France) and a 158-year-old locomotive, check out some 300 artefacts, documents and interactive displays including uniforms, shields, a pullman car, posters, porcelain and even Louis Vuitton original luggage. You can also enjoy a cup of joe, breakfast, lunch or dinner in the replica restaurant car, and take part in an escape room experience onboard where you get to step into the shoes of detective Hercule Poirot and solve a case!
Floral Artistry At Floral Fantasy
10am – 7pm Monday to Friday (last admission at 6.30pm)
10am – 8pm Saturday, Sunday & public holidays (last admission at 7.30pm)
Bayfront Plaza (next to exit of Bayfront MRT Station)
Admission charge to Floral Fantasy applies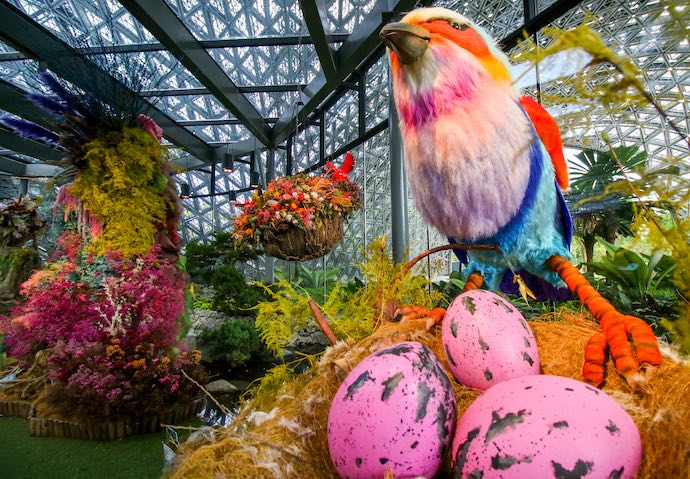 Known for its whimsical floral artistry, Floral Fantasy features four garden landscapes created with preserved, dried and fresh flowers such as orchids, fuchsias, begonias, impatiens and more. Check out its newest floral sculpture called Joy, a 5m-tall fantastical-themed sculpture made of dried and preserved flowers in a riot of colours. Joy is guarded by a giant woodland troll, his fairy friend and his bird companion.