National Gallery Singapore just turned 5 and it is celebrating its birthday with a fresh range of programmes, created to offer people from all walks of life engaging and meaning experiences with art.
To make its art accessible to more people, the Gallery is extending its free one-year membership promotion (worth up to $120 in value) for Singaporeans and PRs till 31 January 2021. Members enjoy unlimited access to exhibitions and up to 15 percent off the Gallery's culinary and retail offerings. Visit www.galleryturns5.sg for registration details.
Food x Art Podcast
Food-loving folks can get to know and appreciate works in the Gallery through a novel experience – a light-hearted podcast series, A Story of Food, Art and Singapore, that marries food with art. Join writer Shamini Flint as she explores art in Singapore through a subject that connects people across all walks of life – food. Discover how and why our society has gathered around food over generations. Tune in to the podcast and view the mentioned artworks here.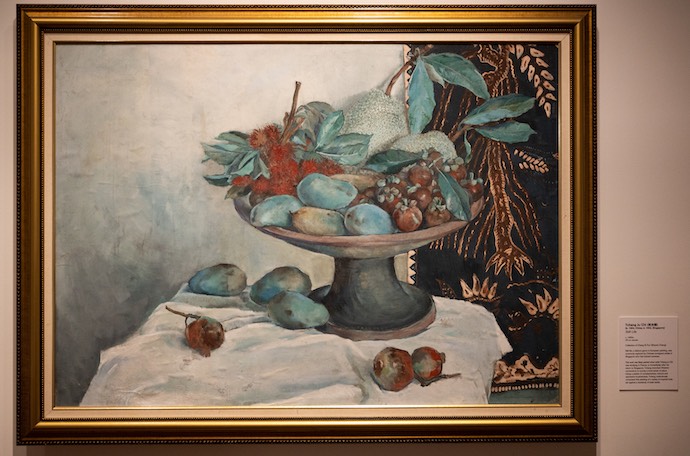 Art & Wellness
Did you know that multiple research studies have shown that art can improve your physical, emotional and mental well-being? Art can soothe when you're feeling overwhelmed, and it can also provide solace, support and encouragement, especially in a time of need and crisis. Check out programmes such as Slow Art and Somatic Series where you can learn to practise mindfulness through mind and body, and The Care Collection: Caring through the Arts, developed in collaboration with Singapore Art Museum for SingHealth's iTHRIVE ARTpreciate art therapy programme.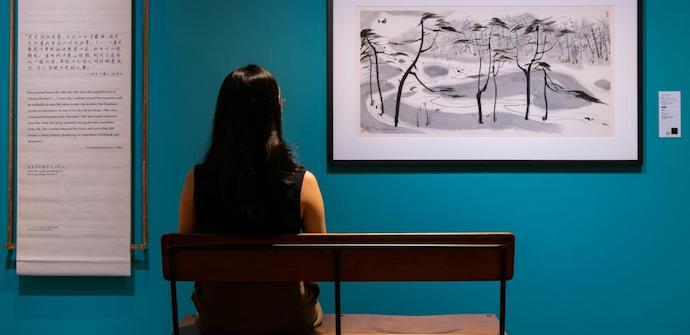 Georgette Chen: At Home In The World
Discover the fascinating story of Georgette Chen, a first-generation Singapore artist, and her critical contributions to the development of Singapore's visual arts at this exhibition which opens on 27 November. Get a close-up view of most significant works including her never-before-displayed possessions and rare works from private collections. It will also bring to light little-known aspects of her exceptional life beyond her artistic practice, such as her close relationship with the Malay artistic community through Angkatan Pelukis Aneka Daya, and her work as a grant administrator for the Lee Foundation.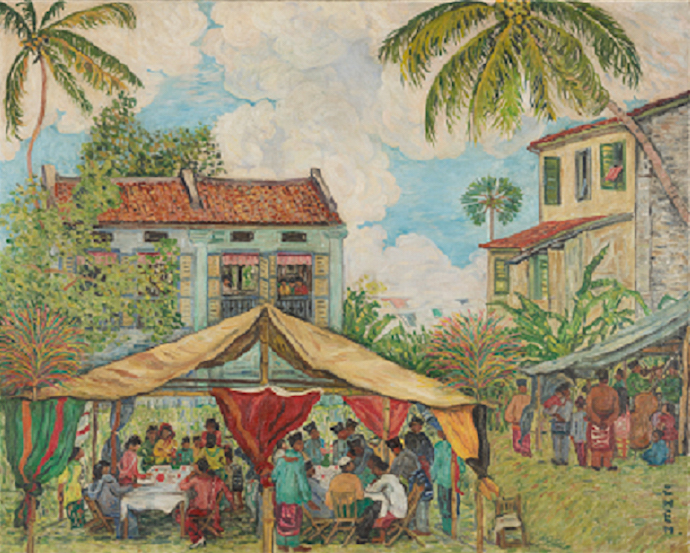 Art Through Your Eyes
Curious about what kids, seniors, museum volunteers, local artists and even the Gallery's security staff think about artworks that are part of the Gallery's long-term exhibitions as well as those exhibited in its public spaces? Some of these personal comments are now featured next to the Gallery's labels for artworks housed in the DBS Singapore and UOB Southeast Asia Galleries.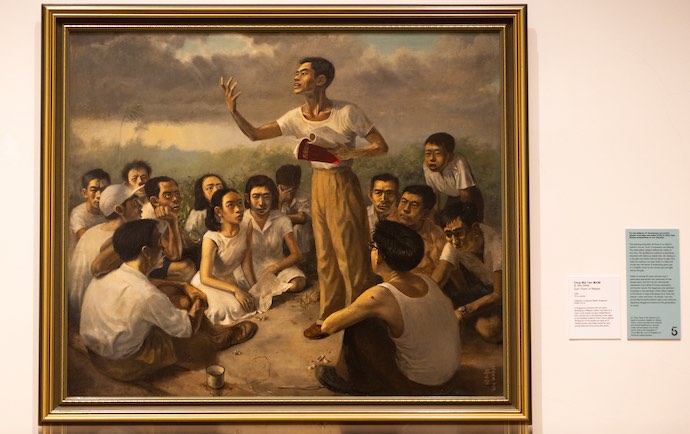 Words That Count: 5th Anniversary Edition
Show your support for healthcare and frontline workers by creating personal expressions of comfort and encouragement for them using the words of local prominent writers and artists such as Pooja Nansi, Gwee Li Sui and Georgette Chen. Create your own blackout poem, a form of visual poetry that involves creating a new piece of art from an existing text, online or in person at the Gallery's Level 1 City Hall Foyer. Read inspiring messages on the Inspiration Wall.