Thailand is home to some of the best and biggest markets in Asia. Every market has its own charm and character, offering something unique and interesting for everyone.
Ayutthaya
• Ayodhaya Floating Market
• Bang Lan Night Market
• Hua Ro Night Market
Bangkok
• Asiatique The Riverfront

• Chang Chui Bangkok Plane Night Market
• Chatuchak Weekend Market
Home to over 8,000 stalls, Bangkok's famous Chatuchak Weekend Market is the largest market in Asia.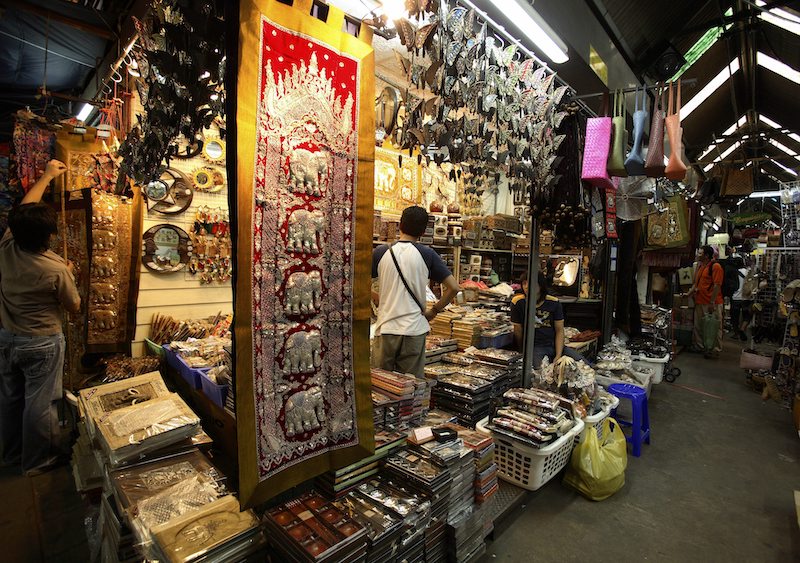 • JJ Green
• Patpong Night Market
• Pratunam Market
• Ramkhamhaeng Night Market
• Ratchada Train Market (Talad Rot Fai Ratchada)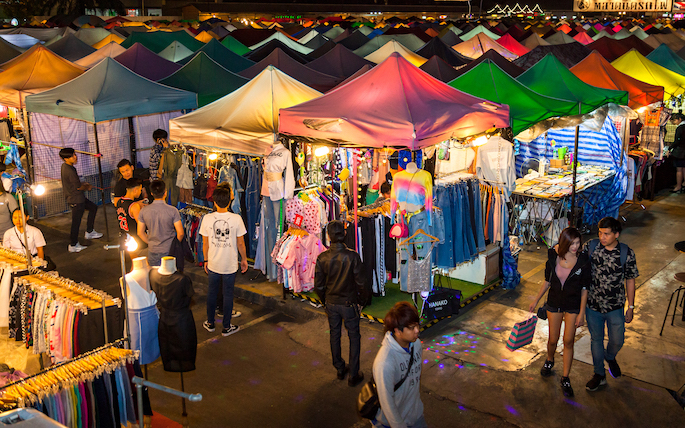 • Sampeng Market
• Saphan Phut
• Srinakarin Train Market (Talad Rot Fai Srinakarin)
• Suan Lum Night Bazaar Ratchada
• Sukhumvit Road Street Market
• Wang Lang Market
Chiang Mai
• Anusarn Market

• Ban Tawai

• Bo Sang Handicraft Centre
• Chiang Mai Night Bazaar
This Night Bazaar spreads across both sides of Tha Pae and Chang Klang Roads. There are hundreds of stalls and shops offering everything from street food and handicrafts to clothes and decor items.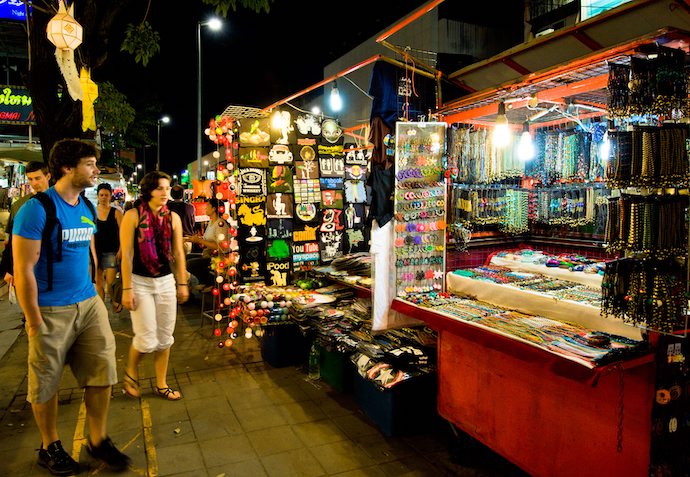 • Suandok Park Night Market
• Tha Phae Sunday Walking Street
• Think Park
• Warorot Market
• Wualai Saturday Walking Street
Chiang Rai
• Chiang Rai Khon Muan Street (Sunday)
• Chiang Rai Night Bazaar
• Chiang Rai Walking Street
• Saturday Night Walking Street (Thanalai Road)
Hatyai
• ASEAN Night Bazaar

• Greenway Night Market
• Hatyai Plaza Trade Centre

• Kim Yong Market
Shop for a variety of nuts, dried goods and more at Kim Yong Market.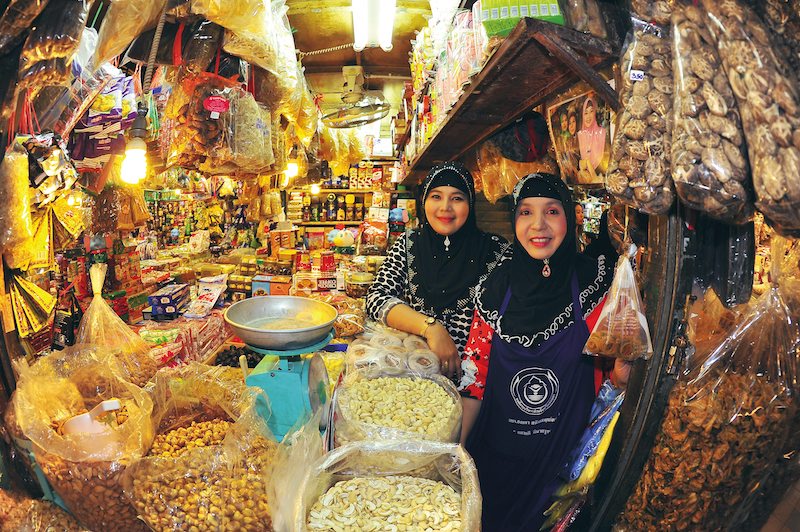 • Lee Gardens Hatyai Walking Street

• Santisuk Market
Hua Hin
• Cicada Market
Shop for art, home decor items, costume jewellery, souvenirs and more at Cicada Market.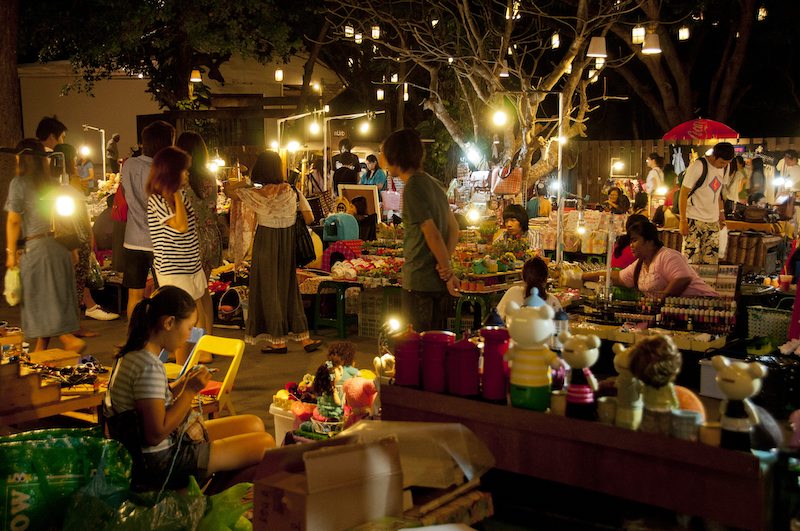 • Hua Hin Grand Night Market
• Hua Hin Night Bazaar
• Hua Hin Night Market
Krabi
• Catalunya Walking Street (Ao Nang)
• Krabi Night Market & Walking Street (Friday to Sunday)
Pai
• Pai Walking Street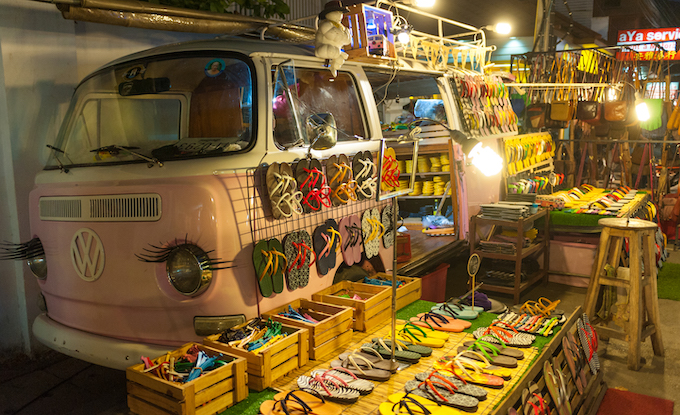 Pattaya
• Jomtien Beach Night Market

• Mimosa Pattaya

• Pattaya Floating Market
Shop for a wide variety of local goods including traditional Thai crafts at Pattaya Floating Market.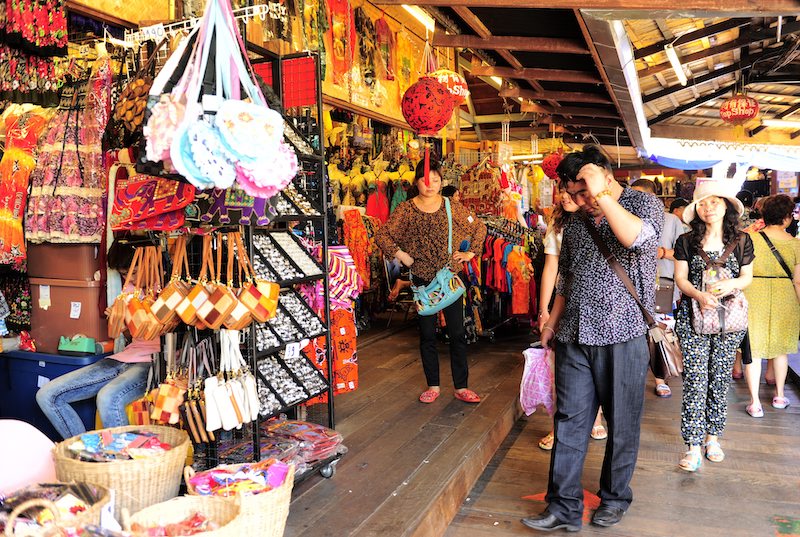 • Pattaya Night Bazaar
• Pratumnak Night Market (Russian Night Market)
• Thepprasit Road Night Market
Phuket
• Banzaan Market
• Buntai Night Market
• Chillva Market
• Fun Friday Avenue Market (Bangtao Beach)
• Kamala Friday Night Market (Fantasea Market)
• Karon Temple Market
• Kaset Night Market
• Malin Plaza Patong
• Nai Yang Market
• Patong OTOP Shopping Paradise
• Phuket Indy Market
• Phuket (Sunday) Walking Street (Lard Yai)
• Phuket Weekend Market (Naka Weekend Market/Talad Tai Rod)
Sukhothai
• Sukhothai (Saturday) Night Market