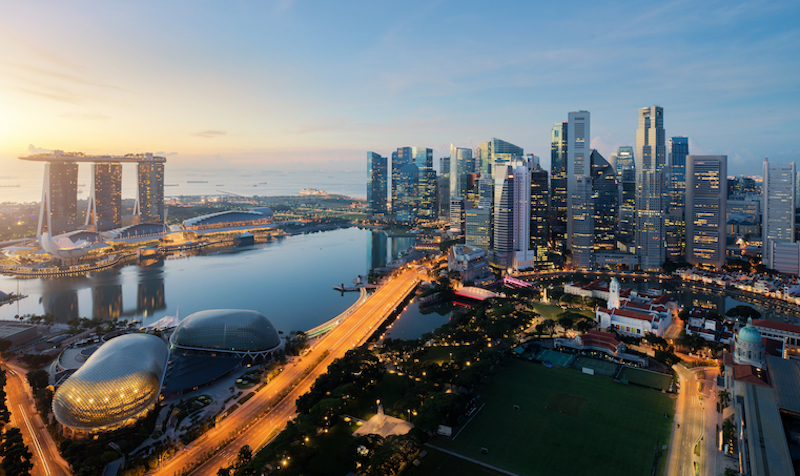 Here are some practical and useful travel information and tips to help make your trip to the Lion City a memorable one.
TIME ZONE
GMT+8
POWER PLUG
• Voltage: 220 to 240 volts
• Frequency: 50 hertz
• Power socket: Three-pin square – plug type G
CURRENCY
Singapore dollar – SGD
Denominations
• Notes: $2, $5, $10, $50, $100, $1,000, $10,000
• Coins: 5, 10, 20 and 50 cents, $1
How Much Currency You Can Bring In/Out
If you are entering or leaving Singapore with money exceeding S$20,000 (or its equivalent in a foreign currency), you must fill in the Physical Currency and Bearer Negotiable Instruments Report (Traveller) or NP727 form. The form is available at all checkpoints and police establishment or can be downloaded from the Singapore Police Force website. Submit your completed form at the Customs Red Channel on arrival in Singapore, and at the immigration counters on departure from Singapore.
VISA
Free Visa
All citizens of countries in Southeast Asia enjoy visa-free entry to Singapore.
Most visitors may stay in Singapore for up to 30 days. Citizens of some countries (e.g. Australia, European Union, Norway) may stay in Singapore for up to 90 days.
To stay longer than 30 days, you can apply for a Short Term Visit Pass here.
Click here to check which countries require a visa to enter Singapore.
CUSTOMS
Prohibited & Controlled Goods
These items cannot be brought/imported into Singapore:
• Chewing gum (except dental and medicated gum)
• Chewing tobacco and imitation tobacco products (e.g. electronic cigarettes)
• Cigarette lighters in the shape of a pistol or revolver
• Controlled drugs and psychotropic substances
• Cross bow
• Endangered species of wildlife and their by-products
• Firecrackers
• Flick knife, gravity knife, wasp knife, throwing knife
• Knuckleduster, ninja star, catapult/slingshot
• Obscene articles, publications, videotapes, videodiscs and software
• Reproductions of copyright publications, videotapes, videodiscs and laser discs, records and cassettes
• Seditious and treasonable materials
QUIRKY CULTURE
Chope
If you see tissue paper packets (or sometimes an umbrella, book, business card, keys and other personal belongings) on empty seats or tables at a hawker centre or food court, that means those seats or tables are choped ("reserved" in Singlish). It is common local practice to reserve a seat this way especially during peak hours so do the same to chope your place before buying your food!
LAWS & FINES
Singapore is known for being a "fine" city. Laws are strictly enforced, so observe the rules and you'll be just fine!
Fines
Fines are imposed if you are caught:
• Littering
• Spitting
• Jaywalking
• Vandalising
• Selling chewing gum (chewing gum is ok)
• Possessing drugs
• Drinking or eating on the MRT or the bus
• Not flushing public toilets or urinals
• Urinating in a public lift
• Feeding the pigeons
• Tapping on someone's Wi-Fi
• Singing, reciting or uttering any ballad or obscene song in public
Smoking
Smoking is not allowed in all air-conditioned places such as malls, eateries, bars, clubs, lounges, hawker centres, banks, cinemas, offices, lifts, toilets, libraries, museums, bus stops and interchanges, MRT stations, parks, playgrounds, reservoirs and airport terminal buildings. There are designated smoking areas in some entertainment outlets, hawker centres and open-air eateries.
Note that all public areas within the Orchard Road precinct have been designated as a No Smoking Zone and smokers are only allowed to smoke at Designated Smoking Areas. Click here for a map of the smoke-free zone.
TAX REFUND
Visitors may claim a refund on the 7 percent Goods and Services Tax (GST) paid on their purchases if they spend more than $100 at participating shops. Click here for more details.
NEW AIRPORT DEVELOPMENT LEVY
From 1 July 2018, passengers flying out from Changi Airport will have to pay $13.30 more (total $47.30) in departure charges, which includes a new Airport Development Levy (ADL) to fund airport expansion. The ADL is chargeable at $10.80 for departing passengers and $3 for transit passengers.
WI-FI & CONNECTIVITY
2G Networks
Note that 2G network services are no longer available in Singapore.
Prepaid SIM Card
The card can be easily purchased at local telcos' (M1, Singtel and Starhub) retail counters and convenience stores such as 7-Eleven and Cheers islandwide, and Changi Recommends counters at Changi Airport. Your passport is required for registration when purchasing the card.
Pocket Wi-Fi
This mobile hotspot device provides data access via the cellphone network for your laptop, tablet and/or smartphone. The device can be rented from Changi Recommends counters at Changi Airport or other pocket Wi-Fi rental companies in Singapore.
Free Public Wi-Fi
• Wireless@SG
Hotspots of Singapore's largest free Wi-Fi network are available at places such as Changi Airport, MRT stations, malls, museums, public libraries, community centres and Sentosa Island. To get connected, register for an account with your foreign mobile number at any Wireless@SG hotspot and you will receive your login details via an SMS message. Overseas charges may apply. Click here for more details.
• Changi Airport
Free Wi-Fi service is available in the transit areas of Changi Airport with #WiFi@Changi. Click here for more details.
• Shopping Malls
Free Wi-Fi service is available at some malls, restaurants, cafes and entertainment outlets.