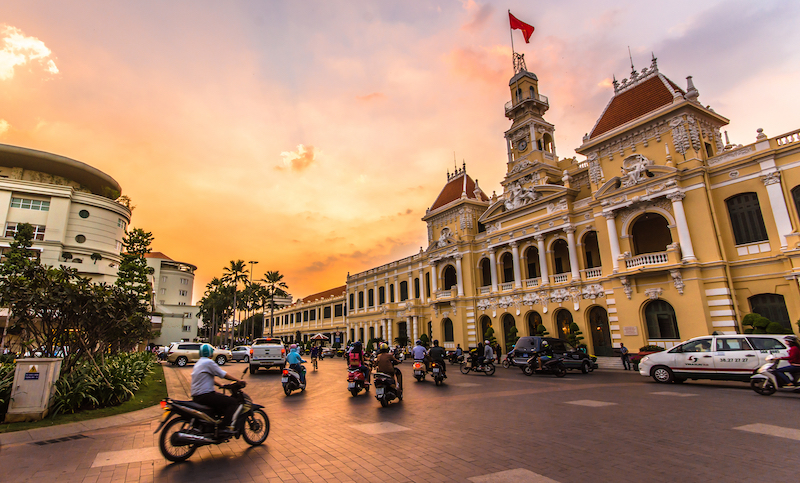 Here are some practical and useful travel information and tips to help make your trip to Vietnam a memorable one.
TIME ZONE
GMT+7
POWER PLUG
• Voltage: 220 volts
• Frequency: 50 hertz
• Power socket: Plug types A, C, F
CURRENCY
Vietnamese dong (VND)
Denominations
• Notes: VND500, VND1,000, VND2,000, VND5,000, VND10,000, VND20,000, VND 50,000, VND100,000 VND200,000 VND500,000
• Coins: 5,000, 2,000, 1,000, 500 and 200 dong
Many of the dong notes have similar colours and therefore, can be confusing, so it's best to carry small notes when possible, and arrange your notes in your wallet in ascending order.
As the dong is pegged to the US dollar, the latter is accepted at most hotels and big shops. In tourist areas, some prices are often quoted in US dollars.
Ensure that your US banknotes are in good condition. Creased or torn notes or those with writing or ink stamps on them may not be accepted. US bills issued before 2006 may also not be accepted.
VISA
Visa Exemption
All citizens of countries in Southeast Asia, Denmark, Finland, France, Germany, Italy, Japan, Norway, South Korea, Sweden, UK may enter Vietnam without a visa.
e-Visa Online
Apply and pay online for a Vietnam visa at Vietnam Visa. 
For more details on visa matters, click here.  
CULTURAL DO'S & DON'TS
Do's
• Greet others with a smile and by saying "xin chao" ("hello").
The Vietnamese generally shake hands both when greeting and when saying good-bye. Shake with both hands, and bow your head slightly to show respect.
• Remove your shoes before entering a pagoda or temple, or someone's home.
• When visiting pagodas or temples, dress modestly and cover up your legs, arms and tattoos (if any).
• Always use both hands to pass items to others.
• Always ask permission before taking photographs of people or payment may be expected in touristy places such as UNESCO World Heritage town Hoi An Ancient Town.
• When crossing the road, raise your hand to draw attention to yourself and also allow the drivers to see you easily.
• When eating rice from a bowl using chopsticks, hold the bowl close to your mouth and use your chopsticks to push the rice directly into your mouth.
Don'ts
• Do not sit with your feet pointing towards a family altar if you are staying at someone's house.
• Don't take pictures of any military installations or equipment as that can be considered a breach of national security and you could end up in jail.
• Avoid wearing sleeveless shirts, short skirts or shorts when visiting pagodas/temples.
• Do not show physical affection in public places.
• Do not lose your temper in public and do not cause embarassment to any Vietnamese.
• Do not bring up the topic of the Vietnam War.
• Do not wear too much jewellery or flaunt your wealth.
• Sticking your chopsticks vertically in a bowl of rice is considered taboo as it is associated with death and funerals. Do not leave your chopsticks crossed on the bowl, tap your chopsticks on the edge of your bowl or use your chopsticks to point at someone or something.