Gardens by the Bay has lined up lots of activities and programmes in the month of September so there's definitely something fun and engaging for every member of the family.
As ticketing counters at the Gardens are not open during this period, all tickets will need to be pre-booked via the Gardens' website or mobile app. Save $1 when you purchase your timed-entry tickets through the Gardens mobile app from now till 30 September.
HIGHLIGHTS
Mid-Autumn Festival Light-Up
18 September to 4 October
Outdoor Gardens
Free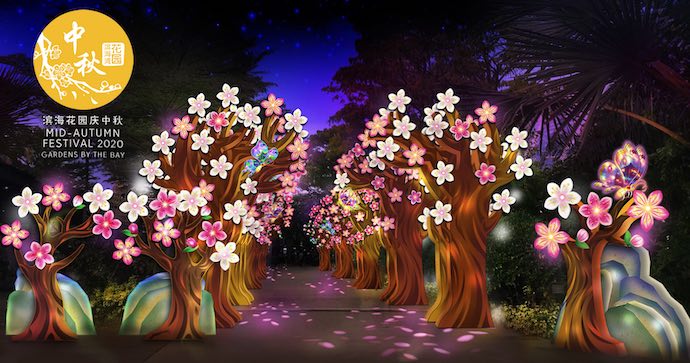 An array of lantern sets including a collection of close to 2,000 lanterns, hand-painted and coloured by community groups and the Gardens' senior staff, will illuminate the outdoor gardens in celebration of the Mid-Autumn Festival. Featuring the themes of reunion and unity, the lantern sets will be lighted up from 7pm to 10pm daily.
Edible Garden
Ongoing
9am to 8pm
Flower Field, Flower Dome
Admission charge to Flower Dome applies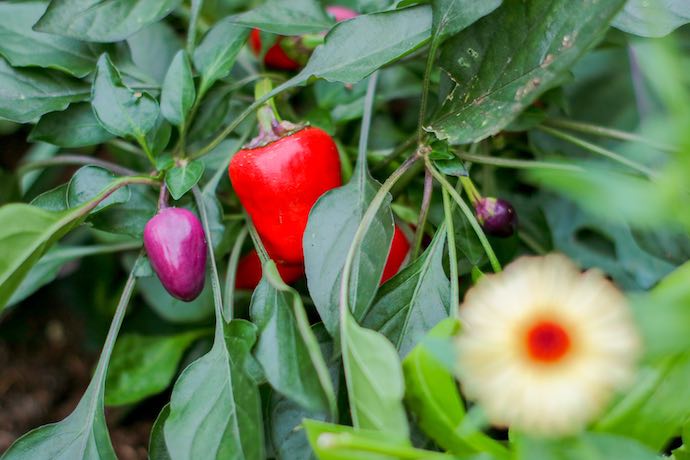 Drawing inspiration from the traditional French potager garden, Edible Garden features vegetables and herbs grown for use in the kitchen. Get a closer look at temperate ornamental vegetables, herbs and flowers such as colourful Swiss chards and sweet pepper, purple kohlrabi, white variegated thyme, silver sage, scented pastel pink and peach-coloured sweet Williams and violet pansies.
Out of Africa
17 August to 13 September
9am to 8pm
Baobabs, Flower Dome
Admission charge to Flower Dome applies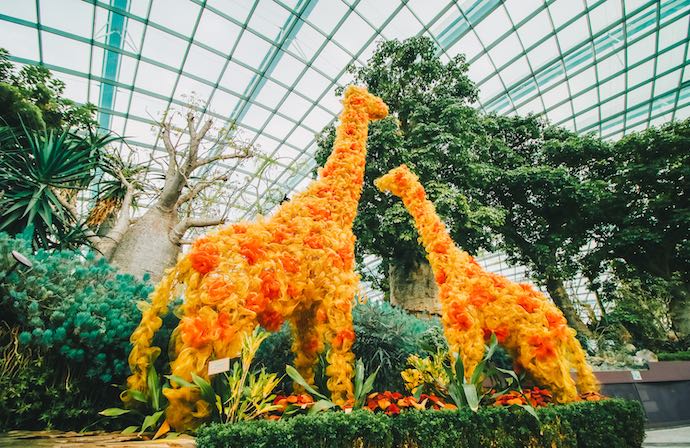 Embark on an adventure as you explore the colourful landscape of Africa and be greeted by the tallest animal and heaviest land mammal in the world. Marvel at the "Tree of Life" – the African Baobab – known for being a provider of water, food and shelter for both animals and man, and see if you can spot the world's largest tree aloe, Aloidendron barberae, with its distinctive "forked" branching stems, in the display.
Patio Garden
31 August to 27 September
9am to 8pm
Australian Garden, Flower Dome
Admission charge to Flower Dome applies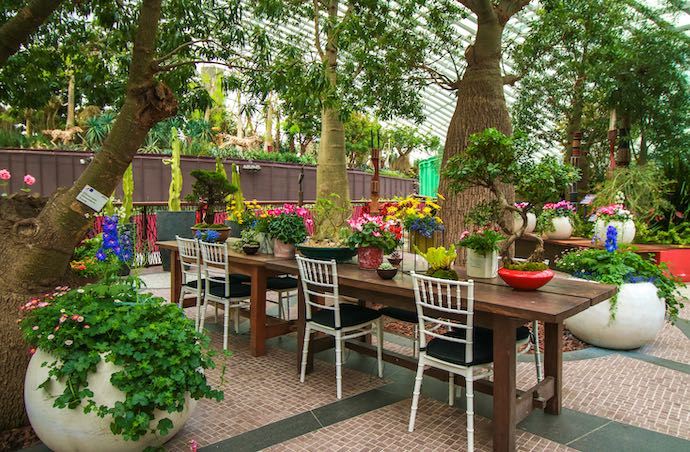 Be inspired by the myriad possibilities of container planting in this Patio Garden. Ideal for small spaces like patios and balconies, container planting is versatile and easy to maintain, with a diverse range of plants that can be used to create countless combinations – from flowering plants, foliage plants, herbs and edibles, to cacti and succulents.
Virtual Programmes
• Macramé Planter Basket
12 September
2pm to 3.15pm
$30 per person (fee includes workshop kit and delivery)
Conducted via Zoom
Register here by 7 September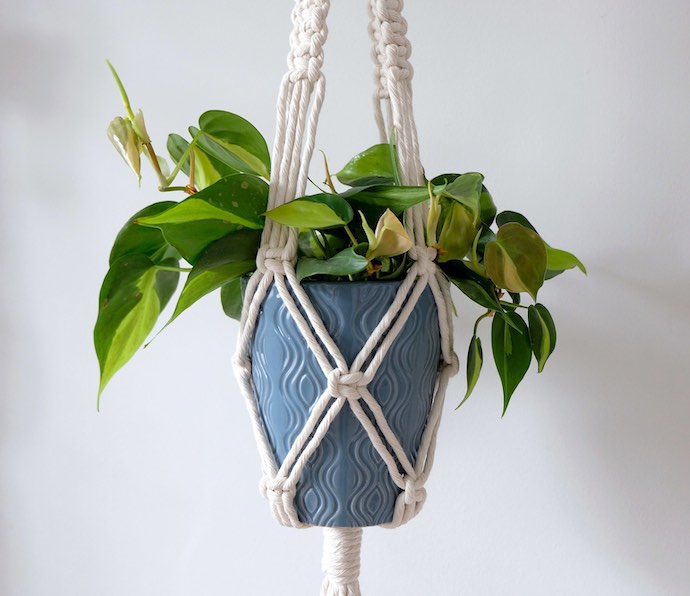 Pick up basic knotting techniques and create your own macramé planter basket.
• Eco Explorers! – Life Cycle Of A Plant
19 September
10am to 10.45am
$25 per person (fee includes workshop kit and delivery)
Conducted via Zoom
Register here by 14 September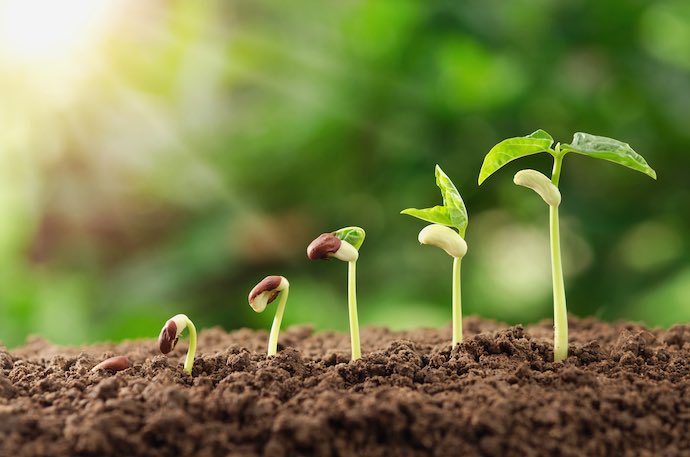 This parent-child programme (recommended for children aged 5 to 6) is a journey through nature to learn about the life cycle of plants. Parents and their kids can try their hand at sowing their own edible plants.

Photos courtesy of Gardens by the Bay