Home to some of Singapore's most iconic attractions, cutting-edge skyscrapers and heritage buildings, Marina Bay boasts one of the most striking skylines in the world.
To rediscover Marina Bay's gems and enjoy some of the best views of the skyline day and night, book a staycation at the 31-storey Conrad Centennial Singapore.
The luxury hotel recently launched its "Coffee Stay Huat" Weekend Staycation Package – a must for coffee enthusiasts – which starts from $350++ per night. The staycation package is eligible for SingapoRediscovers Vouchers redemption.
Besides a luxurious room, the staycation package also includes a coffee tasting experience for two persons led by specialty coffee purveyor PPP Coffee (formerly known as Papa Palheta), which operates the famed Chye Seng Huat Hardware.
Here's what you can look forward to during your "Coffee Stay Huat" Weekend Staycation at the hotel.
Luxuriate in a spacious room with a view
The hotel has 512 spacious rooms and suites sporting clean lines and soothing, neutral palettes.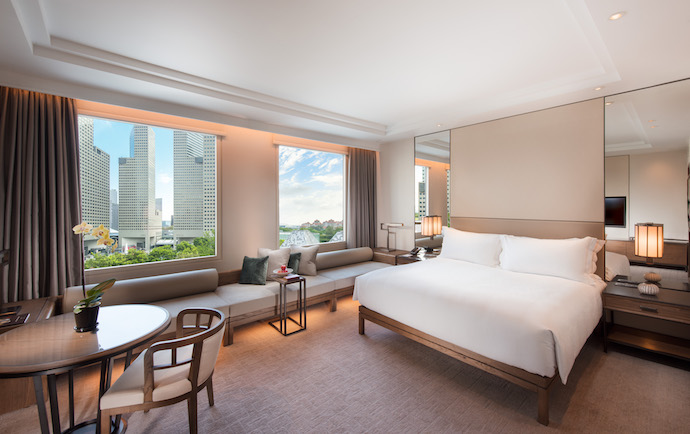 A coveted spot in the rooms are the long daybeds and sofas by the window which are perfect for soaking up the marvellous views and indulging in a healthy dose of daydreaming!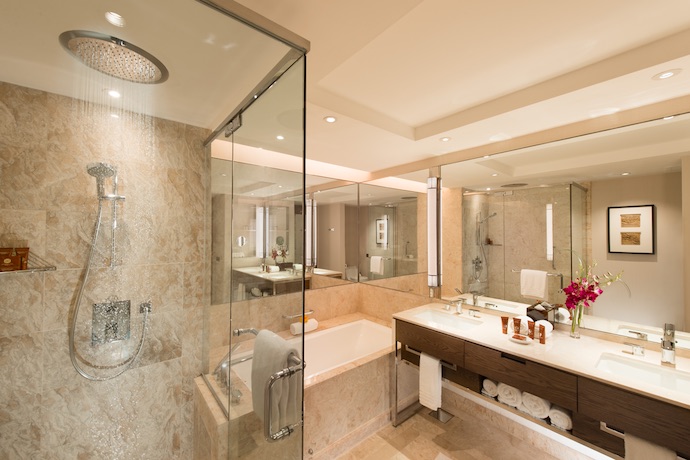 You can't miss the cute little Conrad teddy bear, a special souvenir for guests, sitting on the bed.
Bathrooms are clad in marble and feature his-and-her sinks, a bathtub, a walk-in shower, bath products from Shanghai Tang and the hotel's signature yellow rubber duck (another guest souvenir)!
All rooms come with Nespresso machines and 55-inch TVs.
Enjoy a hearty breakfast plus specialty coffee curated by PPP Coffee
What's a staycation without indulging in a scrumptious breakfast?
Tuck into a selection of local favourites, Asian flavours and Western breakfast staples at Oscar's, which is known for its international a la carte buffet and weekend brunch a la carte buffet. Breakfast is served from 7am to 10am on weekdays and till 11am on weekends and public holidays.
Fill up on local dishes such as Asian Fish Ball Noodle Soup; Seafood Nasi Lemak Burmese Khow Suey; Century Egg, Ginger and Sliced Fish Congee; and Local Inspired Putu Mayam; or Asian bites like Chicken Siew Mai Basket; Homemade Chawanmushi; and You Tiao served with warm soya milk.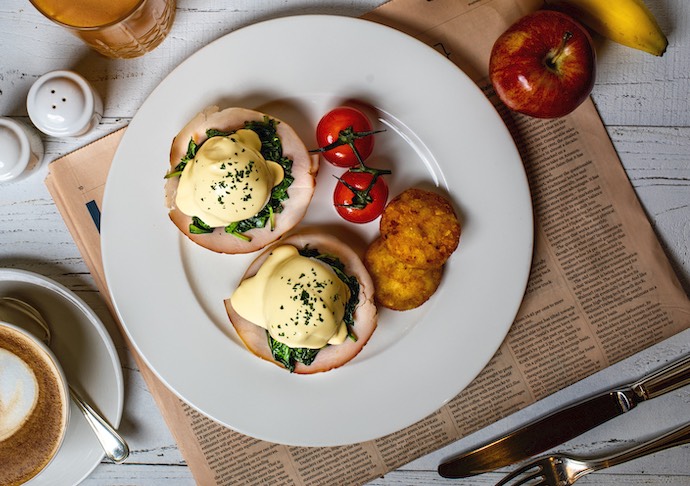 If you prefer Western, go for signatures like Smashed Avocado Toast, Poached Eggs and Smoked Paprika; Breakfast Taco Scrambled Egg & Shrimp Creole; Eggs Benedict; and Spinach, Mushroom and Cheese Omelette.
There are also Waffles with Ice Cream, Classic Pancakes, Yoghurt, Hot Oatmeal and Seasonal Fruit Platter.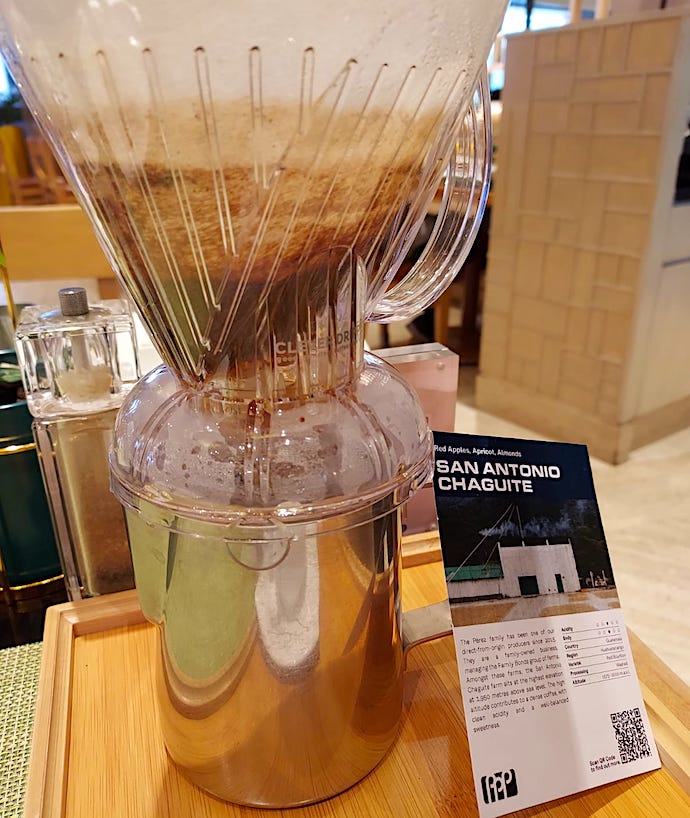 After fuelling up, wash everything down with some San Antonio Chaguite Red Bourbon coffee from Guatemala, specially selected by PPP Coffee, brewed with a Clever Dripper. The coffee has clean acidity, a dry and sweet taste of red apples and a hint of almond in the aftertaste.
Attend the exclusive School of Brew coffee tasting experience 
If you've always wondered what specialty coffee is and how it's different from kopitiam coffee, this School of Brew coffee appreciation workshop by PPP Coffee is the perfect opportunity to up your caffeine knowledge.
Held at the hotel's Executive Lounge on level 31, the hour-long session is led by PPP Coffee's coffee specialist Lim Shi Li who was the 1st runner-up of the Singapore Coffee Association 2019 Brewers Cup.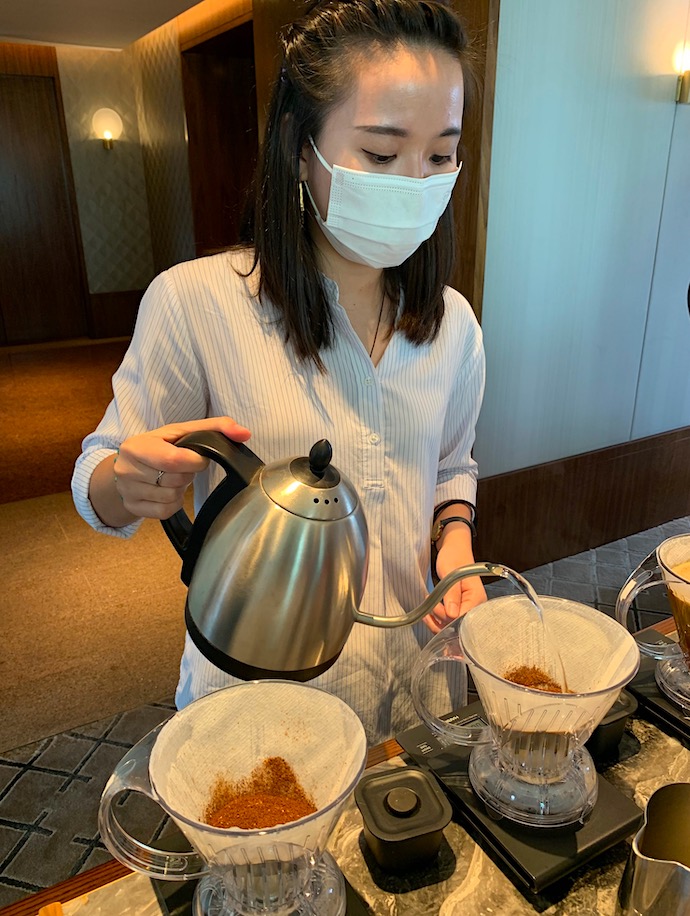 Learn about the different types of coffee beans, the coffee emporium, the coffee taster's flavour wheel, the characteristics of specialty coffee and what makes a good cup of specialty coffee.
During the coffee brewing process using Clever Coffee Drippers, Lim explains how various factors such as where the coffee was grown, the way the coffee was harvested and processed, coffee-to-water ratio, coffee grind size, water temperature and contact time can affect the flavour of the brew.
You'll get to taste five different specialty coffees from different countries including the light, floral and fruity Suke Quto Washed from Ethiopia and the low acidity, subtly spiced Thippanahalli from India, and learn how to identify their distinct flavours and aromas.
After your session, be sure to stick around to soak up the stunning views of the city skyline.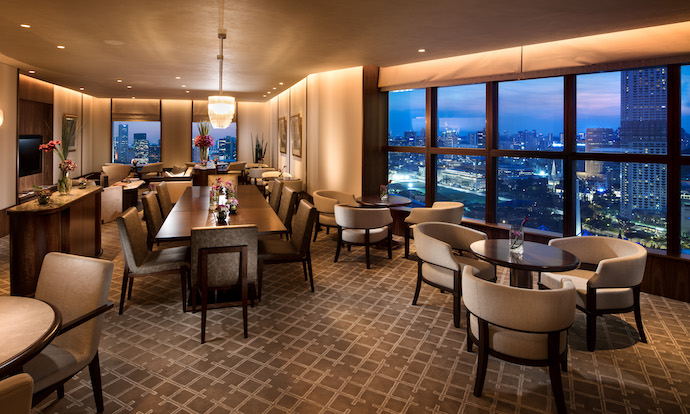 The "Coffee Stay Huat" Weekend Staycation Package is only available for stays on Fridays and Saturdays, and there will only be eight packages available each day.