Dreaming of taking selfies in front of the Eiffel Tower or Palace of Versailles, or sinking your teeth into an Ispahan croissant at Pierre Hermé or the chocolate-pistachio escargot pastry at Du Pain et des Idées?
Until international borders reopen for leisure travel, experience a slice of France right here in Singapore at the annual vOilah! France Singapore Festival from 22 October to 22 November.
Presented by the Embassy of France in Singapore, this year's special edition showcases close to 50 exciting and authentic on-site and, for the first time, virtual French experiences that cover culture, education, science, sport, gastronomy, style and tourism.
We highlight 6 experiences where you can get your dose of French culture and lifestyle through a Singaporean lens.
A Virtual Voyage Through Masterpieces
24 October – 8 November
Creative Sessions: 2pm – 8pm, last admission at 7pm
Workshops: 10am – 11.30am & Noon – 1.30pm
Online Chats: 8pm – 9pm
Gardens by the Bay
Tickets from Fantasium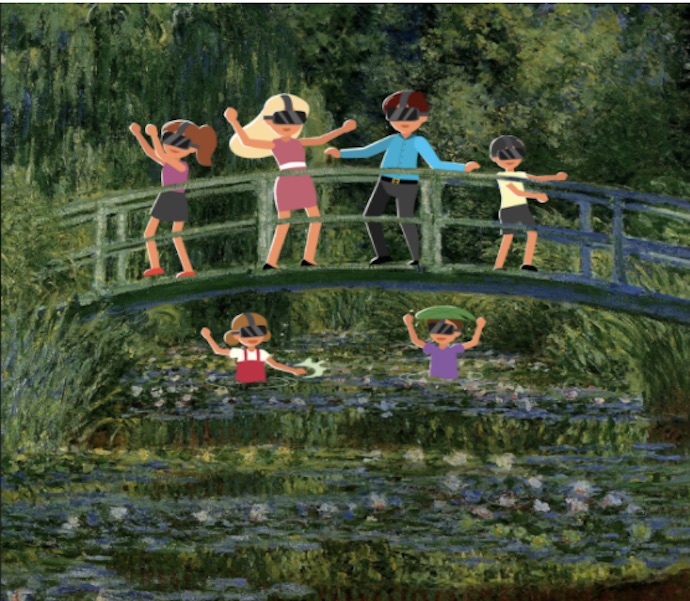 Art lovers, get set for an immersive virtual reality journey of discovery, inspiration and creation where you can travel back in time for an intimate rendezvous with French and Francophone old masters.
Creative sessions offer an exploration of four dreamlike VR animation films by renowned French directors where you can literally be amongst Monet's iconic water lilies, delve into Gauguin's imagination during his trip to Tahiti, step inside Manet's masterpiece for a tête-à-tête with a charming barmaid in the cabaret of Paris 'Folies-Bergère', and explore Böcklin's mysterious Isle of the Dead.
Workshops present thrilling creative activities where you can learn how to express ideas beyond two dimensions, working with an array of virtual brushes to create an immersive art installation as an Impressionist.
Join live-streaming sessions with French VR film producers and directors to get intriguing insights into the four masterpieces and find out how filmmakers tell stories through immersive technologies.
Create Your Own Perfume
23 – 25 October, 7pm
Maison 21G (77 Duxton Road)
Love Atelier $250 | My First Scent $100 | Perfume Creation $120
Register on sochic.sg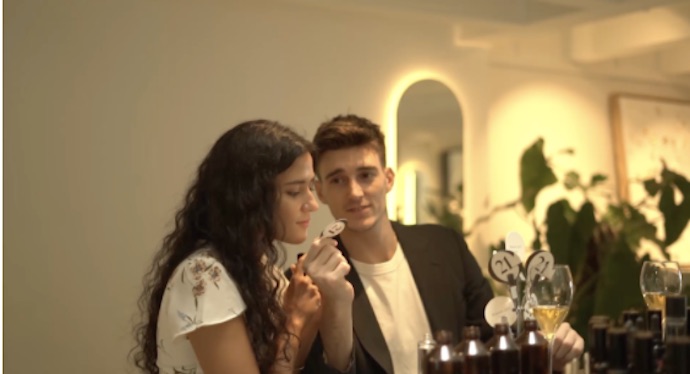 Learn more about perfumes in a fun and interactive way at three unique perfume workshops.
Tailored for couples to feel even closer and connected, Love Atelier lets you create a perfume that encapsulates you as a couple.
Discover new and limitless possibilities to express your personality through scents at My First Scent where you can create your own unique fragrance.
Perfume Creation allows you to become a scent designer and create your own perfume.
French Film Festival 2020
6 – 22 November
Alliance Française de Singapour, Gardens by the Bay, Shaw Theatres Lido, Shaw Theatres Paya Lebar Quarter, The Projector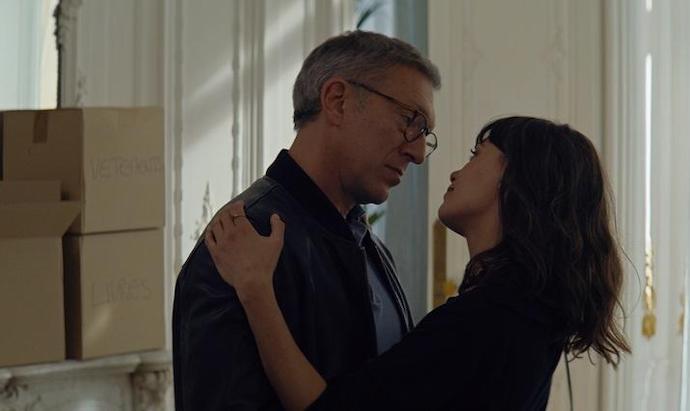 Fans of French cinema can look forward to watching 28 feature films, including those which have not yet debuted in France. A selection of the films can also be enjoyed in the comfort of your own living room.
Recently released films to catch include Mama Weed (by Jean-Paul Salomé, with Isabelle Huppert), A Friendly Tale (by Daniel Cohen, with Bérénice Béjo, Vincent Cassel, Florence Foresti and François Damiens), Night Shift (by Anne Fontaine, with Omar Sy and Virginie Efira), De Gaulle (by Gabriel Le Bomin, with Lambert Wilson, Isabelle Carré and Olivier Gourmet) and The Big Hit (by Emmanuel Courcol, with Kad Merad).

Gardens, Plants & Spices Exhibition & Conference
Exhibition: 21 November – 10 January
Singapore Botanic Gardens
Free admission
Conference: 21 November, 3pm – 4.30pm
Live on @voilahsg Facebook  
Free programme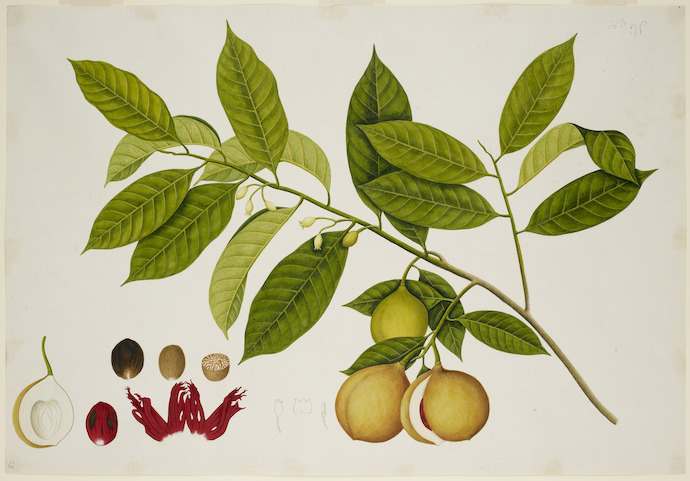 Check out emblematic plants linked to the history of Singapore and Southeast Asia, and their connections with the French art de vivre at this exhibition, curated by one of France's most renowned garden and plant expert Pascal Garbe in collaboration with the Singapore Botanic Gardens.
Accompanying the exhibition is a conference where three Michelin-starred chef Anne-Sophie Pic, Garbe and art historian Paul Paradis will explore the secrets of numerous plants from the region which were prevalent in perfumery, gastronomy, decorative arts or in the art of gardens in Singapore and France. These plants include cinnamon, pepper, orchids and lotus. Dr Tan Puay Yok and Lai Simin from the Singapore Botanic Gardens will also be sharing on the Gardens' role in promoting edible plants and the culinary uses of some of Singapore's native plants.

Kahchun Wong & Orchestre National D'île-De-France
22 November, 6pm
Live on @voilahsg Facebook 
Free programme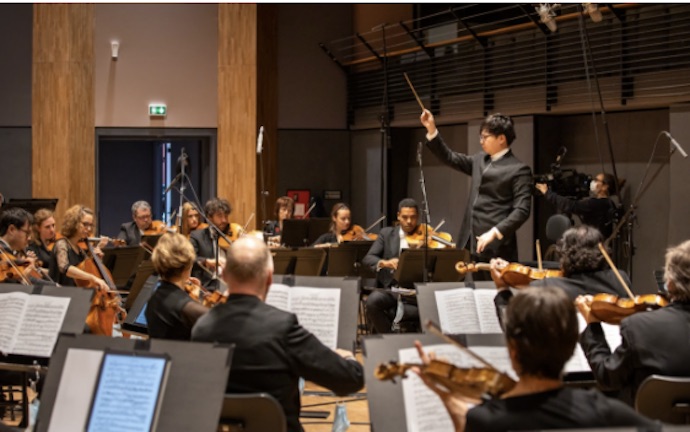 The Festival's finale features the Orchestre National d'Île-de-France (National Orchestra of Paris Region) performing French classics such as Claude Debussy's Prélude à l'Après-midi d'un Faune and César Franck's Symphony in D minor, conducted by internationally renowned Singaporean conductor Kahchun Wong.
The performance also features innovative technology by French classical music startup, NomadPlay, which shows Singaporean instrumentalists playing alongside the Orchestra.
Kaya Croissant
22 October – 22 November
Tiongbahrubakery.com
Free programme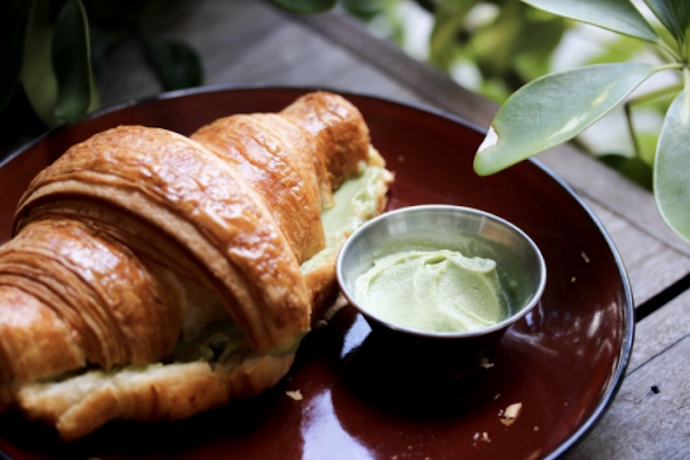 Learn how to make the unique Kaya Croissant, created by Tiong Bahru Bakery in honour of vOilah!, through an exclusive video. Let the experts show you how to recreate a hand-churned and aromatic in-house kaya cream that will serve as the perfect companion to the freshly baked renowned croissants.
If you prefer to let someone else do all the work, then get your own ready-to-eat Kaya Croissant from Tiong Bahru Bakery outlets from 22 October to 22 November.
For the full Festival line-up, visit