There's never a dull moment at Gardens by the Bay, a scenic paradise for nature and photography lovers as well as a fun playground for the entire family.
Here are six fun things to see and do at the Gardens.
www.gardensbythebay.com.sg/dahlia
14 January to 20 February
9am to 9pm
Flower Dome
Admission to Flower Dome applies
Get into the Chinese New Year mood by strolling through a field of about 2,000 attractive dahlias and vibrant azaleas, chrysanthemums and cymbidiums. Look out also for the Gardens' first River Hongbao lantern – Spring Fragrances – in the Flower Field. The stunning lantern features three Chinese moon gates, a pair of rabbits and larger-than-life narcissus blooms.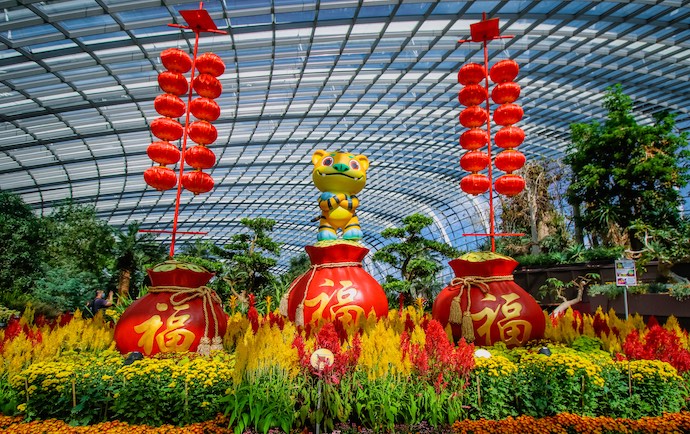 Other festive elements to check out include adorable tiger cubs to ring in the Year of the Tiger, as well as auspicious decorations such as giant coin pouches and couplets symbolising good fortune and prosperity.
kiztopia.com/upcoming-events/jumptopia-garden-by-the-bay
Till 3 July
10am to 8pm (five sessions per day)
Bayfront Pavilion
$18 child/adult, $66 Family Bundle for four persons
This one-of-a-kind garden escapade, set in 8,600sqft of space, has eight unique play concepts to dazzle and capture the hearts of both kids and adults alike. Themed around a cast of eight original Inflatable Park characters for a "Play, Learn, Eat and Bond" experience, the play areas have slides, climbing gyms, ball pits and more.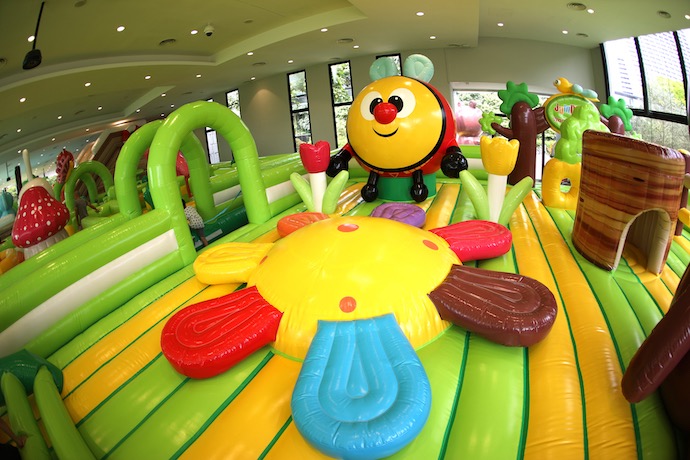 The little ones can conquer garden-themed bouncy castles while the adults can capture IG-worthy shots and shop for limited-edition souvenirs. After all the action, everyone can take a breather, and enjoy a cup of joe, cold drinks and yummy bites at Kith Café.
www.otahandfriends.com
Till 30 June
10am – 9pm, Wednesday to Monday
Cannonball Room (beside Supertree Food Hall at Supertree Grove)
$19

Gather your family members or BFFs and take part in a game that follows the adventures of Otah the otter and his friends at Singapore's first otter-themed escapade.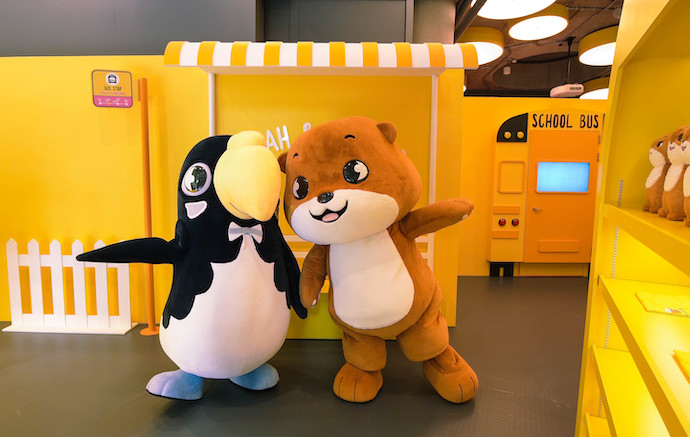 It's build-a-rocket day at Mala's Schoolhouse. Help Otah and Billy the hornbill find and assemble a life-size rocket. Find seven rocket parts and fit them into a tech-enabled rocket model. Hit the bright red button inside the launch control centre to activate your rocket launch. You'll also get to explore eight unique spaces within the school compound including a school bus, a classroom, a library and a hidden basketball court, as well as chill out and play hopscotch in the parade square.
www.gardensbythebay.com.sg/en/things-to-do/attractions/cloud-forest.html#highlights
Ongoing
9am – 9pm
Cloud Forest
Admission to Cloud Forest applies

Orchid lovers, make a beeline for this orchid display which is a tribute to the Phalaenopsis orchid at Orchid Haven, a space dedicated to orchids in Cloud Forest.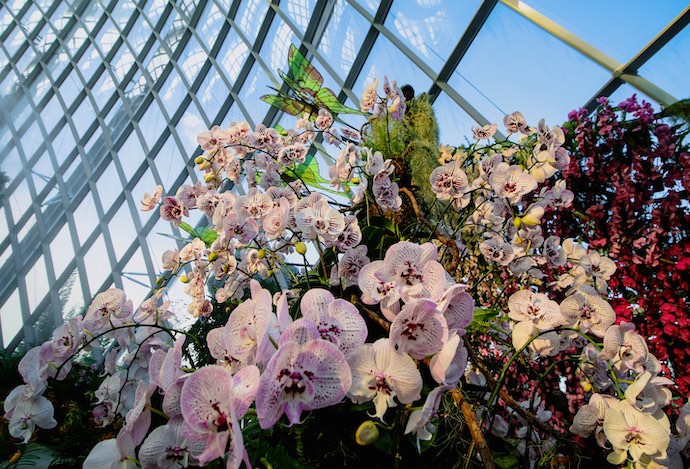 Marvel at over 800 Phalaenopsis orchids of 17 taxa showcased in a breathtaking "waterfall" of cascading blooms. A genus whose floral form resembles a moth in flight, the orchids are well-loved for their distinct and occasionally dramatic characteristics such as bright colours, peculiar patterns and markings, as well as floral mutations that result in even more stunning varieties.
www.gardensbythebay.com.sg/en/promotions/cny-all-you-can-eat-dimsum.html
24 January to 15 February (except dinner on 31 January)
Three seatings available daily:
• 11.30am to 1pm (last order at 12.45pm)
• 1.30pm to 3pm (last order at 2.45pm)
• 5.30pm to 7pm (last order at 6.45pm)
Majestic Bay
$48++ adult, $28++ child (aged 3 to 10)
Dining reservation required
Celebrate the Year of the Tiger with a delightful selection of decadent dim sum treats handmade by Majestic Bay's culinary team. Enjoy free-flow bites of Crispy Spring Rolls, Crispy Bread Crumb Shrimp, Steamed Prawn Dumpling, Poached Pork Dumpling, Steam Vegetable Dumpling, Steamed Pork Ribs, Traditional Lor Mai Gai, Pan-Seared Radish Cake, Crispy Squid Dumpling and Sweet Corn Cake.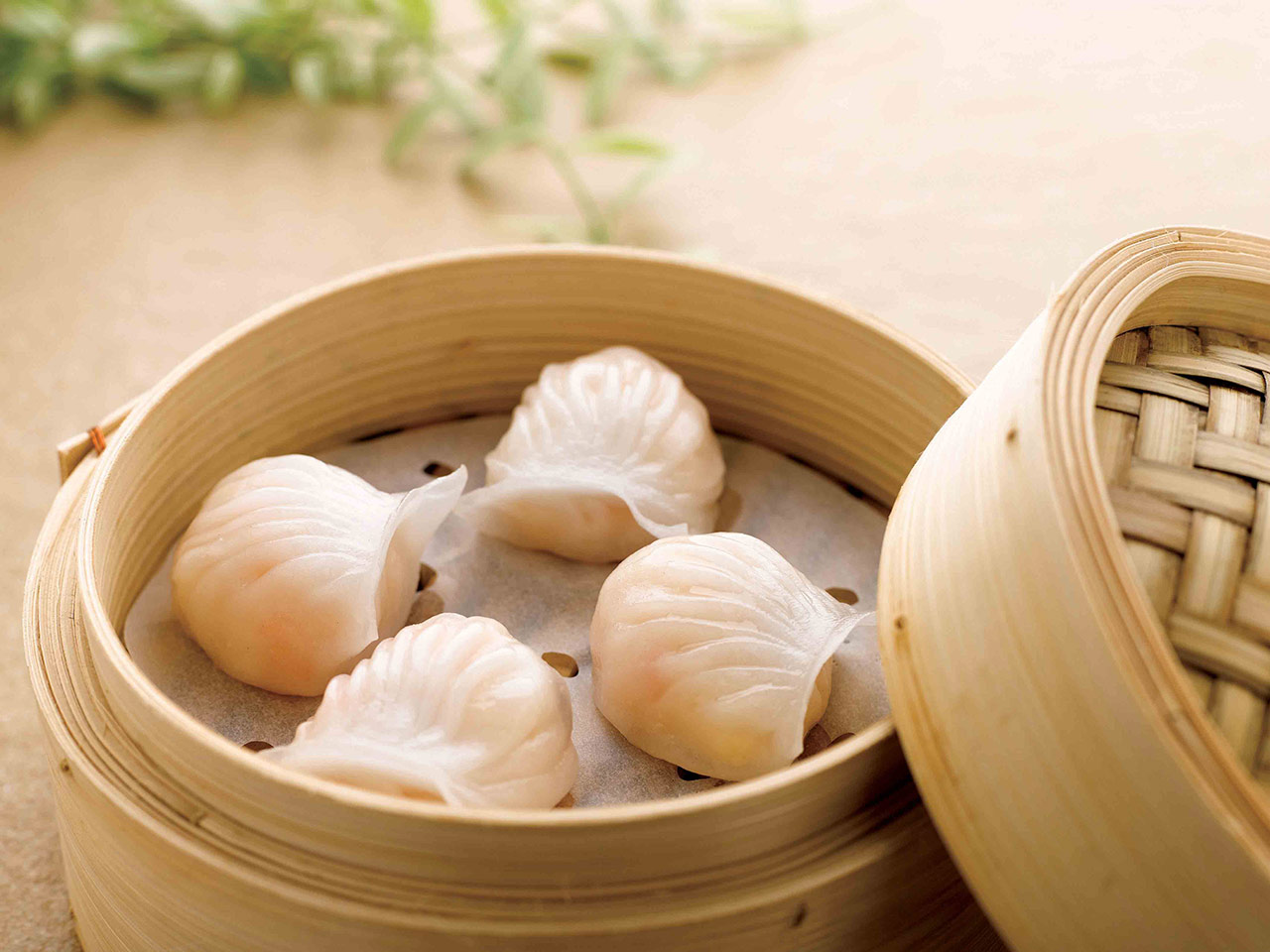 Other dishes to savour include Hot & Sour Soup, Onsen Egg in Truffle Oil, Ee Fu Noodles with Chives, Wok-Fried Beef Hor Fun, Yang Zhou Fried Rice, Golden Eggs Fried Rice, Sichuan Fried Long String Beans, Cantonese Roast Duck, Old Ginger Pork Knuckles, Herbal Poached Sea Prawns and Crispy Whole Soon Hock in Light Soya Sauce.
Physical Exercise Programme
Ongoing
Waterfront Plaza, Active Garden
Free but registration is required via the Healthy 365 mobile app
Enjoy a series of free workouts organised by the Health Promotion Board.
• Quick HITT
Every Thursday (except 3 & 10 February), 7pm to 8pm
Every Saturday (except 5 & 12 February), 6pm to 7pm
Led by professional trainers, Quick HIIT features short bursts of high intensity exercises that build muscles and burn calories in minimum time. The exercises feature a variety of total body workouts that include callisthenics and bodyweight exercises. Work your core, upper and lower body muscles to improve fitness level and increase energy expenditure to either achieve a healthy bodyweight or train for your IPPT.
• Active Family
Every Saturday (except 5 & 12 February), 9am to 10am
This integrated programme focuses on fundamental movement skills development to promote bonding between both parent and child (aged 4 to 6) through physical activity together as a family unit, with add-on health education focusing on a healthy lifestyle.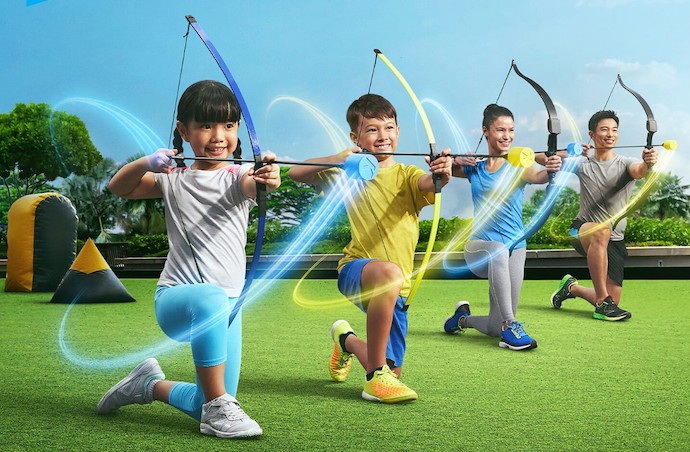 • Active Ageing – Low Impact Aerobics
Every Sunday (except 30 January, 6 & 13 February), 9am to 10am
Get moving with Low Impact Aerobics, an energising workout that is less hard on the body and is easy on the joints. The exercises are great for improving your heart health and blood circulation.