Why settle for a hotel staycation when you can spend the night in an air-conditioned bell tent with the flamingos instead?
Jurong Bird Park is offering wildlife lovers a chance to experience exclusive interactions with its feathered friends at its Staycation with The Flamingos. This two-day-one-night staycation lets you interact with flamingos and other birds, join feeding sessions and get special insights from guided tours of the park's aviaries.
As night falls, enjoy a hearty dinner and a flamingo-themed craft activity before retreating to your personal bell tent, equipped with two double beds, for the night. The tent, located right by Flamingo Lake, can accommodate up to four persons.
Wake up to a pink sunrise, as a sea of flamingos greet you in the morning. You can feed them their first meal of the day before tucking into your own breakfast.
The staycation will be available from 10 June to 30 July and bookings can be made here. Check in at 4pm and check out before noon the next day.
Here are five wild adventures to look forward to during the staycation.
Raptor Encounter at Hawk Arena
5pm, Day 1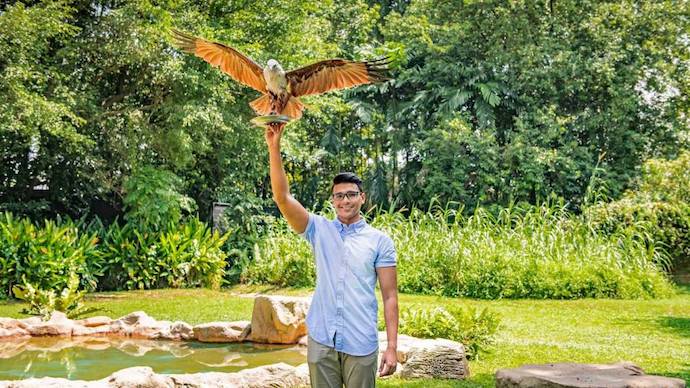 Meet the most majestic of birds – the King of the Skies! Get set for an up close and personal encounter with the magnificent raptors.
African Treetops Feeding Session
5.45pm, Day 1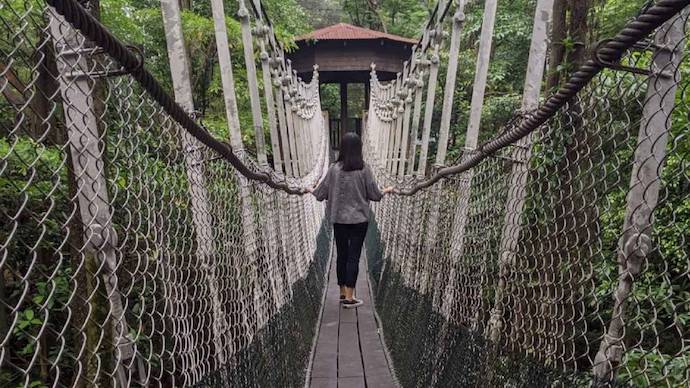 Walk right into the heart of the African treetops and be captivated by the kaleidoscope of colourful birds. The exhibit is home to over 400 birds from 40 species including the starlings with their iridescent plumage as well as hornbills and turacos.
Waterfall Aviary Guided Tour & Feeding Session
9.15am, Day 2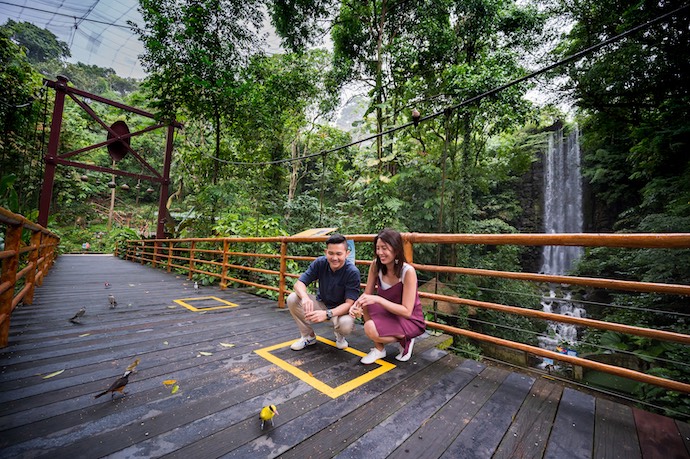 Enjoy a private guided tour of the newly refreshed Waterfall Aviary and learn about its newest residents such as the Roseate Spoonbills and Straw Necked Ibises. Take selfies with the aviary's crowning feature, a 30m-tall waterfall, the world's tallest within an aviary.
Penguin Feeding at Penguin Coast
10.30am, Day 2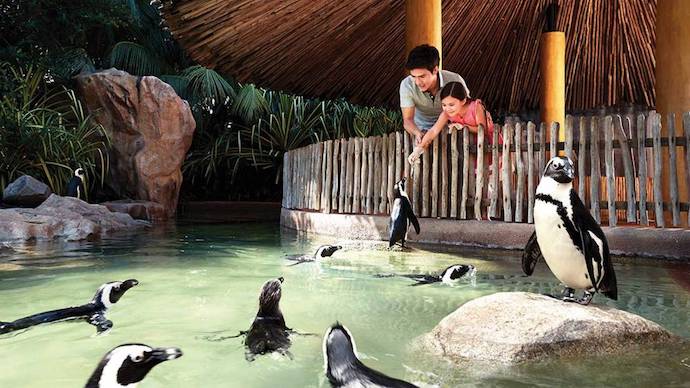 Witness the breakfast feeding of the park's waddle of penguins and hear for yourself why the penguins are also known as the jackass penguins!
High Flyers Show & Meet The Mystery Avian Star
11am, Day 2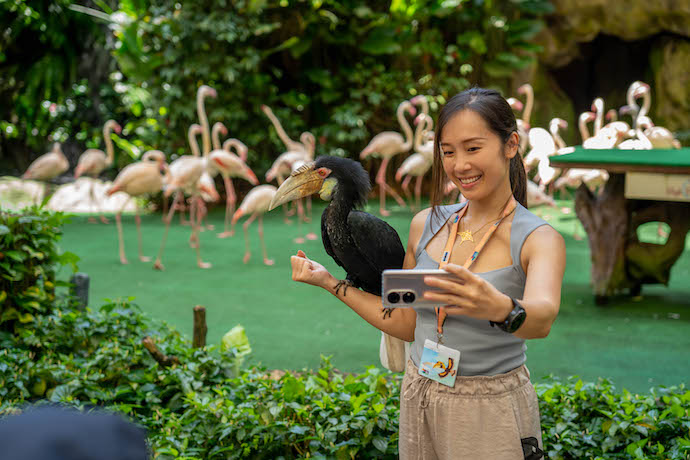 Be mesmerised by an all-star bird cast at the High Flyers Show and meet a mystery animal for a close-up encounter.