Looking for ways to bond with your family while having loads of fun? Here are five activities you don't want to miss out on this month.
Till 14 August
9am – 9pm
Flower Dome, Gardens by the Bay
https://www.gardensbythebay.com.sg/hydrangea
Be transported to summertime in the Netherlands as you wander through gorgeous hydrangea blooms at Flower Dome's first hydrangea floral display.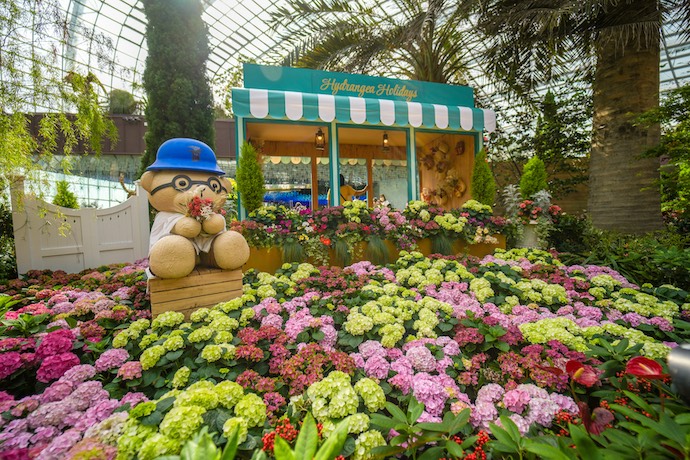 Admire over 20 varieties of hydrangeas, set against a traditional Dutch countryside landscape dotted with a windmill, a canal, Amsterdam townhouses and a lighthouse modelled after the iconic red-and-white West Schouwen Lighthouse in Haamstede, one of the tallest and largest lighthouses in the Netherlands.
Every 3rd & 4th Friday of the month
7pm – 10pm
Science Centre Singapore
https://www.science.edu.sg/whats-on/workshops-activities/stargazing
Every third and fourth Friday night of the month, marvel at the stars, planets and constellations in the night sky.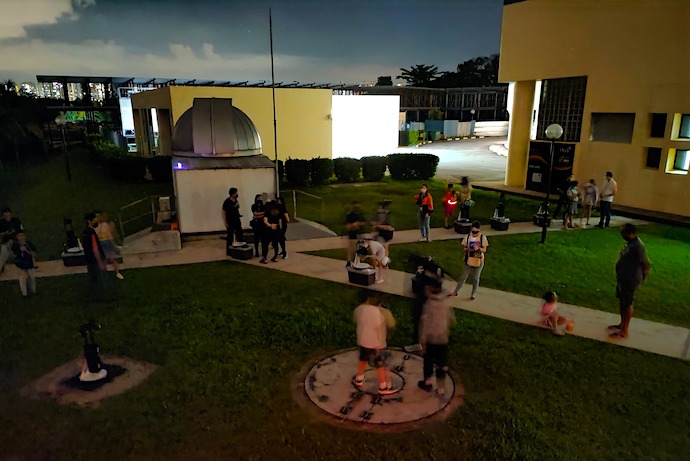 During the Digital Planetarium Show at the Omni Theatre, the Science Educator will take you on a tour of the current night sky, point out the beautiful sights and share fascinating stories about the stars. After the show, enjoy a stargazing experience at the Main Observatory.
There's also an Astronaut Experience at the Observatory where you get to learn to make your own Galileo telescope or embark on an Apollo mission.
Till 31 August
Weekdays: 11am – 7pm
Weekends & public holidays: 10am – 8pm
Suntec City North Atrium
https://dinoquest.com/
Are you or your kids crazy about dinosaurs? Here's your chance to be transported into the world of Aussie dinos through five thematic zones: Explorer's Hut, Dinosaurs of Darkness, Extinction Cave, Dig Site, and Dinosaur Dreaming.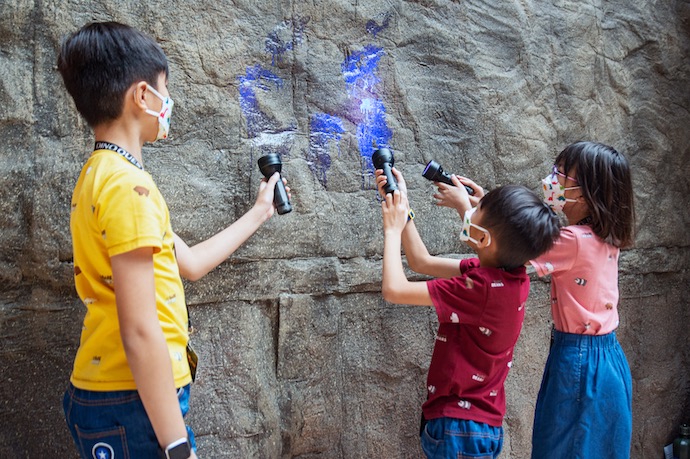 Look out for the most updated reconstruction of the Timimus, a tyrannosaurus discovered at Dinosaur Cove in 1994 by Emerita Professor Patricia Vickers-Rich and her husband Professor Thomas Rich. Alongside the Timimus, discover the other ancient findings from Dinosaur Cove, which took over 700 personnel and 40 years (and counting) to uncover its secrets.
You'll also get to embark on a personal quest and experience the thrill of discovering your very own fossil. Identify your fossil right, and you just might unlock the rare trait of renaming and customising the appearance of the prehistoric creature!
Ongoing
1st timeslot: 10.30am
Last timeslot: 5.30pm
Jewel Changi Airport
https://www.jewelchangiairport.com/en/attractions/Jewel-rassicQuest.html
Bringing storytelling to life through digital interactivity, this augmented reality game lets you time travel 89 million years back to the Late Cretaceous period to see magnificent dinosaurs such as the T-Rex and Velociraptor in action just metres in front of you.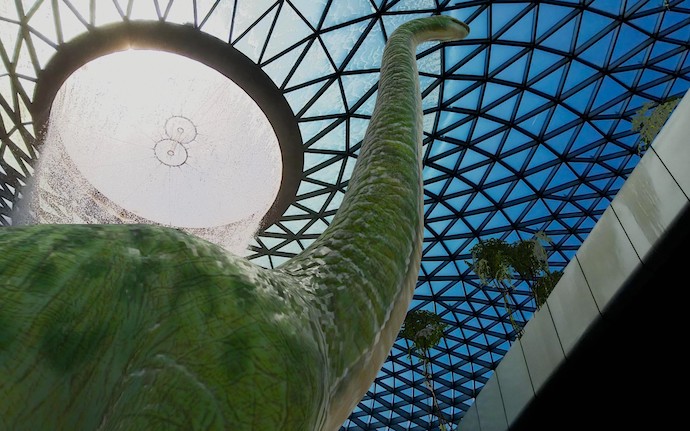 Grab a specially-developed TimeLens (tablet) to trail the dinosaurs and watch them wander and fly; discover their hiding places and nests; learn about their eating habits; feed them; and hunt for their eggs on a 90-minute mission.
Various dates, times & venues
https://www.onepa.gov.sg/courses

Pick up new skills by attending one or more activities organised by People's Association PAssion Wave this month. The Kayak 'N' Klean (Parent & Child) programme lets you learn the basics of kayaking with your child (aged 7 to 11) before heading out to sea for a meaningful clean-up session. At the Mangrove Discover session, you can kayak through the scenic northern coast of Sungei Khatib Bongsu and discover the flora and fauna native to this ecosystem.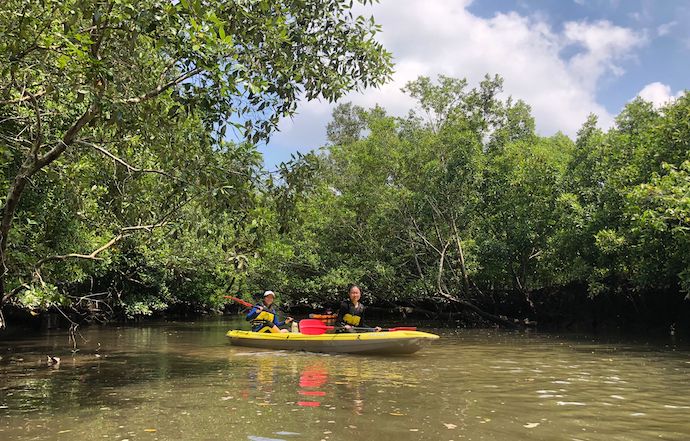 Learn the basic techniques of longboarding (kicking off, turning and stopping) at PWRx: Longboarding with Odyssey Boards (Beginners) or delve into the secrets of tea-making by learning to recognise floral tea blends such as lavender and rose and designing your own ceramic teacup at the PWRx: Floral Tea Appreciation and Decoupage Ceramic Cup workshop.