Singapore is blessed with summery weather all year round, and what better way to enjoy a hot summer's day than a weekend at the beach?
While popular beaches like Sentosa and East Coast Park tend to be packed to the brim with beach bums and young families, there are a number of under-the-radar beaches dotted around the island (and slightly beyond) that aren't crowded and are waiting for you to discover.
From beaches that are only accessible by boat to rocky beaches that only appear during low tide, here are the best hidden beaches in Singapore for your next weekend outing.
MAINLAND BEACHES
Sembawang Park
Often forgotten in favour of more accessible and popular beaches like those at East Coast Park and Changi Beach, the beach at Sembawang Park offers a quaint and delightful escape from the usual crowds.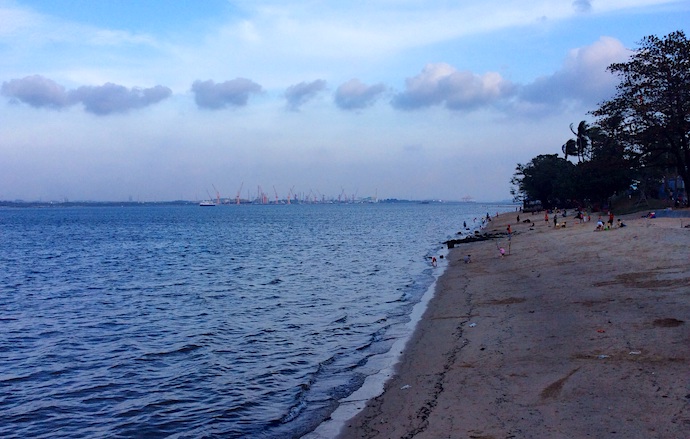 Fishing is a popular pastime here, with an old fishing jetty leading straight out to the waters, but most people prefer to set up picnic mats on the sand and barbecue some chicken wings while looking over the panoramic Johor Bahru skyline.
Beyond the beach, the restored old pathways (formerly used during the British occupation) lead you to other places of historical interest, like the Masjid Petempatan Melayu Sembawang, the last kampung-style mosque in Singapore.
Getting there: Take Bus 882 from Sembawang MRT station, then cut through the park towards the beach.
Seletar Fishing Village
Who knew there was still a fishing village left in Singapore? From afar, this corner of Seletar looks like it's been abandoned. But if you head a little closer, you'd find a couple of fishermen reeling in their haul from the wooden jetty.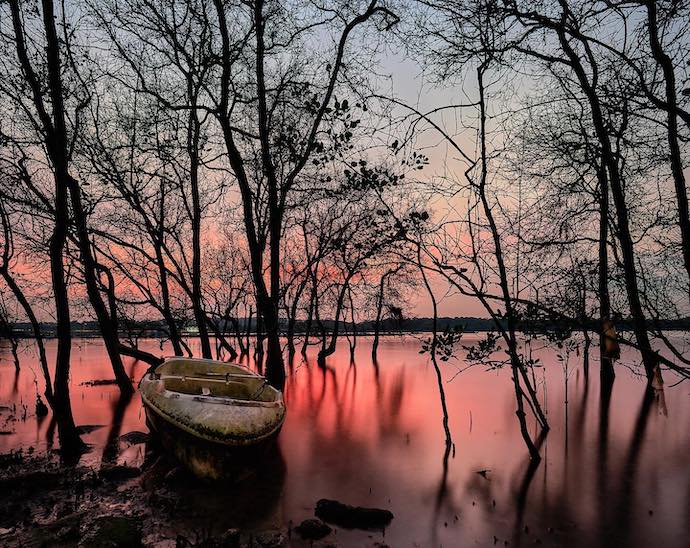 The main draw of the fishing village, however, has to be the small beach area next to it. Call it a hiker's best-kept secret if you will, but the sunsets here are absolutely unparalleled.
If you come early enough when the tides are low, you can actually walk down to the swamp area and explore the mud pools. Do remember to bring a pair of thick walking shoes though, just in case.
Getting there: Take Bus 103 or 117 and alight at the Before Shell Aviation bus stop, then cross Seletar North Link to the side of the reservoir where a railing will guide you towards the shore.
Tanjong Rimau
Although this beach is just located on the western edge of the tourist-filled Sentosa beach, you'd hardly find a soul out at Tanjong Rimau. The reason for that? It only shows itself twice a day – when the tides are low and pulled back into the ocean to reveal a snaggy beachfront.
This isn't your average beach. Rather than powdery soft sand, this beach is rocky and filled with tidal pools teeming with marine life. As you walk along the coastline, try to spot the many different crabs, starfishes, octopi and fishes that call Tanjong Rimau home.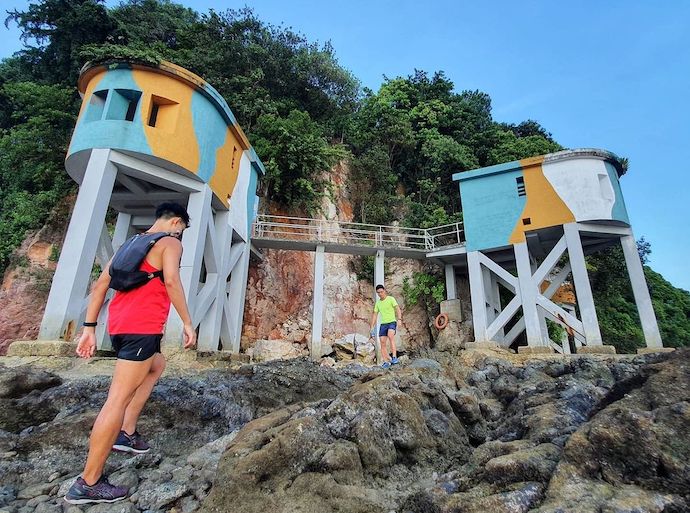 It's worth noting, however, that the resident stone fishes have spines on their dorsal fin that carry a nasty poison. You wouldn't want to step on their toes, but just to be safe, swap those flip-flops out for a pair of water shoes instead.
Guided tours are also available so visitors won't have to worry about getting lost in a random cave (there are a few) or missing all the marine life swimming beneath your feet. The tour is about two hours long and admission is free.
Getting there: Get to Sentosa Island from Harbourfront MRT station – either via the Sentosa Express to Beach station or by walking all the way in – and descend the slope from the Rasa Sentosa compound.
OFFSHORE ISLAND BEACHES
Kusu Island
While offshore islands like Lazarus Island and St. John Island tend to be popular with beach bums, Kusu Island is more known for its shrines, temples and turtle sanctuary. Still, that doesn't mean its beaches are anything to scoff at.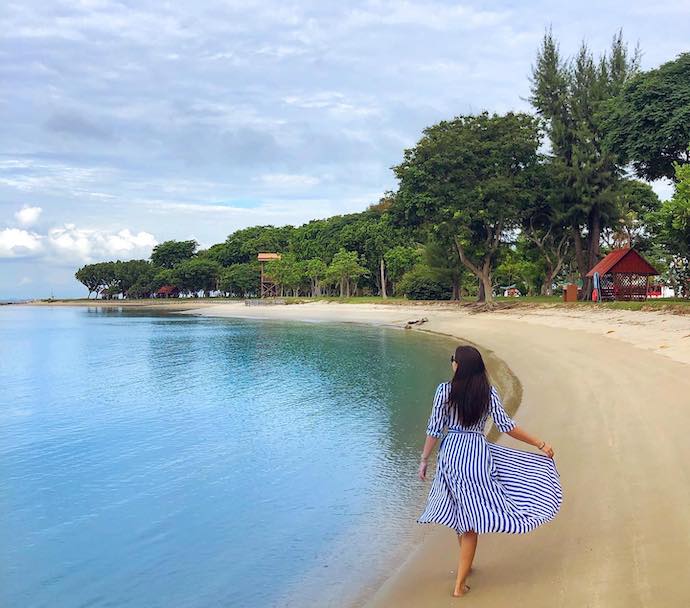 It's quite the opposite, in fact. Kusu Island has two lagoons of its own! The beach itself might be more grassy than it is sandy, but that doesn't stop you from jumping onto your floaties and drifting along the coast.
To top it off, you'll also find shower facilities on the island, perfect for washing the salt off your skin at the end of the day. Don't forget to bring a towel!
Getting there: From Marina South Pier, take a ferry ($15 for adults, $12 for kids and seniors) to Kusu Island.
Pulau Hantu
Pulau Hantu (or Ghost Island) might have a seemingly haunting name, but the island itself is anything but frightening. Rather, it's a beautiful escape set away from the noise of the city, bringing you closer to nature.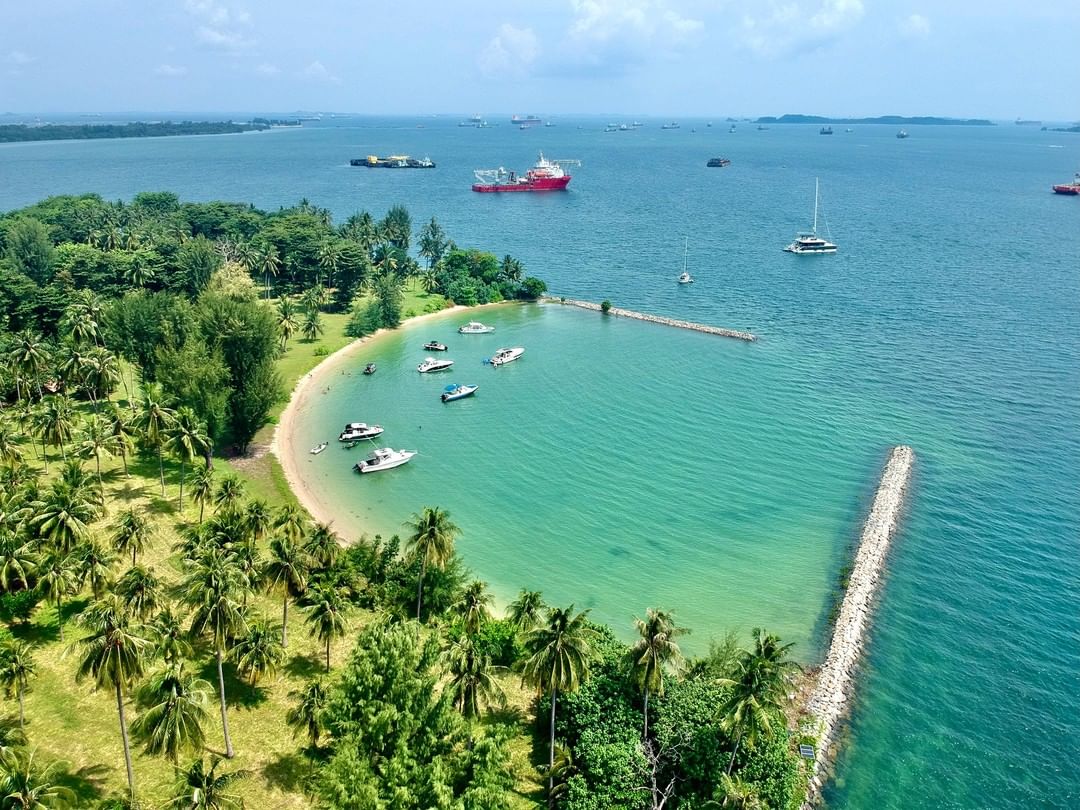 The island also boasts a rich marine biodiversity and a thriving coral reef ecosystem – think critters like the Nudibranch (a colourful sea slug of sorts), moray eels and adorable little anemone shrimps. Scuba diving and snorkelling are allowed too, if you'd like to take a closer look at these ocean friends.
If you're not superstitious, Pulau Hantu makes for a great camping spot, one that's much more rugged and open than the other four camping spots in Singapore. Perfect for a weekend getaway. Just like the rest of the camping spots though, a camping permit is required.
Getting there: Take a private chartered boat from West Coast Pier to the island ($200 for 12 people, one-way) or $50 for a half-day tour with transport included. Do bring along your NRIC or passport to clear customs at the pier.
This article is adapted from Now Boarding by Changi Airport's "Singapore's best kept secrets: 5 hidden beaches to explore for your next weekend getaway"