In a pandemic world, virtual tours offer a fun, entertaining, safe and cost-effective way to explore the world from the comfort of your living room. Still, there are limitations as the tours focus mostly on sights and sounds.
Enter metaverse tours, the next big thing in the tech world.
The term "metaverse" was said to have been coined by American author Neal Stephenson in his 1992 novel Snow Crash, where human avatars and software agents interact in a 3D virtual space.
A broad term, metaverse generally refers to shared virtual spaces which you can access via the Internet. These digital spaces are made more lifelike with the use of virtual reality (VR) or augmented reality (AR). Metaverse allows for the creation of new online spaces where interactions can be more multi-dimensional and where participants are able to immerse in digital content rather than simply viewing it.
Facebook CEO Mark Zuckerberg describes the metaverse as "an embodied Internet that you're inside of, rather than just looking at".
As everyday life for students increasingly move into digital spaces, metaverse tours can help improve learning journeys by leaps and bounds through immersive, interactive experiences. Students are able to interact, co-create, collaborate and share multimedia content with students from another country in real time on a safe and trusted learning digital space at a time when overseas student group travel may not be feasible.
Boutique education technology provider St. Uriel Education offers cutting-edge education technology products and services that are augmented by its in-house developed Student eXchange Platform (SXP), which has allowed it to be a leading Overseas Student Tour operator in the region, as well as the Learning Management System (LMS).
Here are five best metaverse tours offered by St. Uriel Education which can help propel learning goals to the next level, thanks to technology.
Virtual Language Exchange
It may come as a surprise that even in this age of Internet connectivity and social media, people rarely make connections across borders and continents, and are divided by languages, opinions and world issues.
The Virtual Language Exchange enables students with different mother tongues in different countries to access the worlds and daily lives of their counterparts while practising difficult language skills.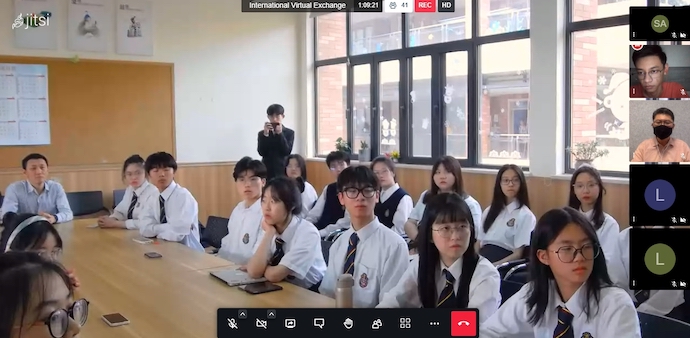 Through the SXP, students from Singapore and China were grouped together in a safe learning space where they used built-in tools to have both synchronous and asynchronous language exchanges through text, pictures, audio, video and video conferencing. The exchanges centred on a set of fun activities where students showed their overseas counterparts aspects about their school life and neighbourhood as well as the country's public transportation system. By using the language that they wish to learn to express themselves in live video calls, as well as through recorded content such as text, audio and video, the students were able to quickly improve their academic performance for that language.
Virtual Cultural Exchange
On the Virtual Cultural Exchange, students get to share experiences based on their own beliefs and cultural backgrounds. The sharing takes place asynchronously as well as in real-time video sessions. Through the sharing, students learn to cross the cultural divide and see the world through the eyes of their friends overseas.
In a recent exchanges between students from Singapore and China organised by The Education Society of Singapore (ESS) in partnership with St. Uriel Education, students expressed their opinions and mutual questions to discuss the characteristics and advantages of China and Singapore in terms of economy, culture, tourism, education and more. The students conducted in-depth discussions and thought about the similarities and differences between the two countries in a rational and dialectical manner.
Virtual School Exchange
Until overseas student exchange programmes resume, St. Uriel's Education's SXP can facilitate international virtual exchanges through workshops that involve virtual school visits, asynchronous and synchronous lessons on science, technology, engineering and mathematics. These lessons will be carried out through educational technology such as robotics, VR, 3D printing, virtual competitions, culinary and baking skills, language games and more.
Through photos, vlogs and posts, students record and share experiences such as their day at school, favourite foods, hometown scenery, popular attractions and even information on their idols!
Interactive VR Hackathon (Sustainable Development & Tourism Themed)
A portmanteau of "hacker" and "marathon", hackathons vary in objectives and themes. For students, hackathons encourage an entrepreneurial mindset, creativity and teamwork, and even help to develop programming skills.
At the first Russia-Singapore VR Hackathon held in August 2021, students from St. Petersburg and Singapore demonstrated how they could test hypotheses, experiment, explore and confirm the reality of physical laws, as well as expand the range of manipulations with objects via the Varwin Education VR platform. The Varwin platform is an entire ecosystem for teaching VR technologies, sharing multimedia content and gaining skills for the programmer profession.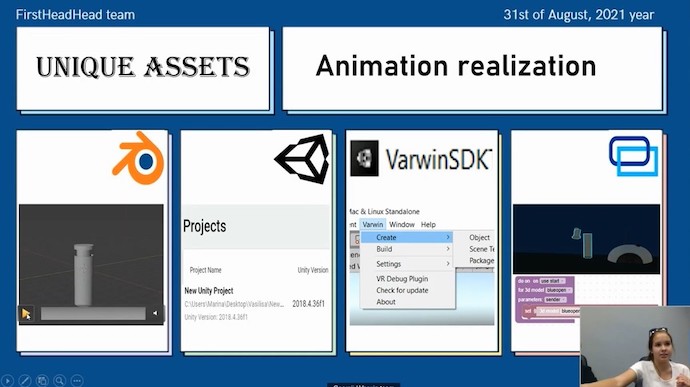 Together with St. Uriel Education's SXP, students experienced what it could be like in a future metaverse – with tremendous benefits for education, tourism and other industries. Based on the list of United Nation's sustainable development goals, Singapore students' projects covered topics such as sustainable green city development and purification systems, environmentally friendly economy, and recycling.
The hackathon also included a session of informal communication between the Russian and Singapore students. The collaboration enabled talented and motivated discoverers to exchange experiences in a creative environment, as well as to consolidate friendly relations and the prospect of implementing educational, scientific, infrastructural and social projects in the future.
Remote Robotics Hackathon (leading to R2T2 Competition organised by EPFL University)
The R2T2 (Remote Rescue Thymio II) "Space Missions" collaboration uses the Thymio robot which allows students to learn up to six programming languages (VPL, VPL3, SCRATCH, BLOCKLY, ASEBA and PYTHON). The Robotics Hackathon focuses on six sessions of basic robotics coding using VPL. Upon completion of these six sessions, the students would be qualified to participate in R2T2 "Space Missions" collaboration.
The R2T2 "Space Missions" features 16 Thymio robots, controlled remotely by teams around the world, working together to repair one of the main power plants on Mars that was damaged by a meteor strike. Organised into teams, students get to strategise about how to complete their tasks, coordinate with other teams in real-time, programme robots locally and over the Internet, and learn how to work through complex problems together.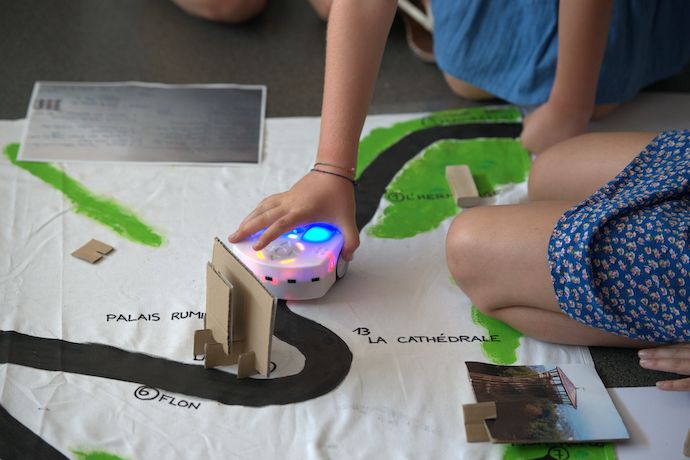 The Thymio robot was designed by the Robotic Systems Laboratory (LSRO) of the Ecole Polytechnique fédérale de Lausanne (EPFL) together with the Cantonal Art School of Lausanne (écal).
Interested in joining any of the tours? Please fill out this form and we'll be in touch with you.