The year 2020 will be remembered as a year when everything changed. But the human spirit is stronger than any virus and as Howard Schultz puts it, "In times of adversity and change, we really discover who we are and what we're made of."
In light of this, Asian Civilisations Museum's (ACM) three new exhibitions represent what we all need most right now as explained by Kennie Ting, Director of ACM and Peranakan Museum: "FAITH that it will be better, BEAUTY to nourish the soul, LOVE to heal the heart, and HOPE to light our way."
Together, the three exhibitions spotlight the community of people behind ACM, revealing the museum's lesser-known human side through poignant stories and perspectives of staff, tenants, partners, artists and collectors.
Faith Beauty Love Hope – Our Stories, Your ACM
Special Exhibitions Gallery, Level 2
Till 28 February 2021
• English guided tours – Monday to Friday at 11am (from 11 January 2021) | Saturday & Sunday at 3.30pm (from 16 January 2021)
• $12 Singaporean & PR adult (free admission for kids aged 6 and below, students and seniors)
• $20 adult foreign residents/tourists, $15 child
Journey through more than 60 works of art, each with its own personal story shared by a conservator, a security supervisor, student volunteers, museum director Kennie Ting and other museum staff.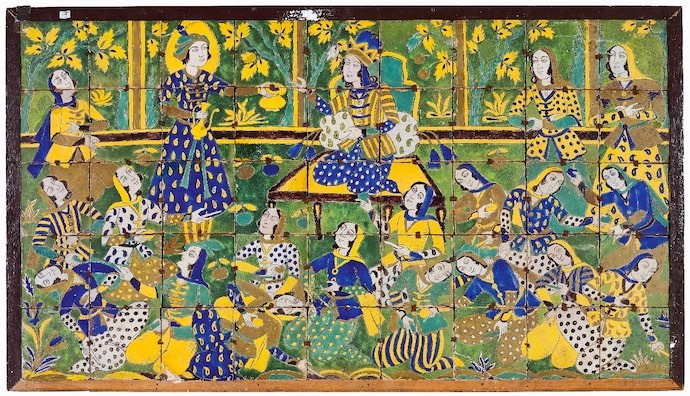 Experience timeless objects up-close and learn more about the artworks through anecdotes and musings from the ACM community.
Through a digital presentation, which accompanies the exhibition, find out what a broken porcelain bowl from the the waste piles at kiln sites in Dehua, Fujian province, China, means to ACM Project Coordinator Sofie Roshdie.
As you reflect and celebrate your own strength in this time of challenges and disruption, share your story through a digital repository at the end of the exhibition and online from January 2021.

Perfect Stranger
Level 2 Foyer
Till 28 February 2021
Free admission

Be greeted by a vast sea of paper washed in a gradient of words and colour at this exhibition by local artist Dawn Ng.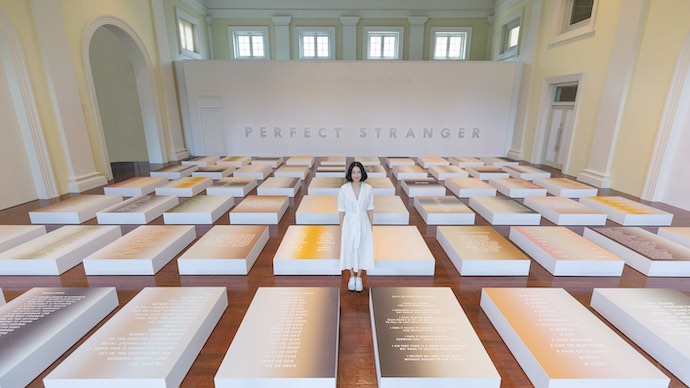 Acting as a narrative time capsule, the contemporary installation stems from Ng's daily question-and-answer project in 2016 where she exchanged thoughts with a stranger – Israeli psychologist Zehavit Efrati (who was based in Singapore at the time) – every day over a course of a year.
As you weave between the artworks into Ng's world, you're invited to choose your own adventure in this meditative experience and reflect on your own sense of time, sense and self in 2020.
thINK: Chinese Calligraphy, Connoisseurship & Collecting
Level 2 Foyer
Till 25 April 2021
• Free admission for Singaporeans and PRs
• $8 for adult foreign residents/tourists, $4 for foreign students & seniors, free admission for foreign kids aged 6 and below
Read as "think ink", this exhibition features the voice of a collector, and celebrates timelessness and constancy, in a time of great change. Get a glimpse into the life of the man behind this collection, get acquainted with the art of the brush, and reflect on issues such as how we reminisce, reflect and remember. Realise that the act of remembering involves both storing and retrieving.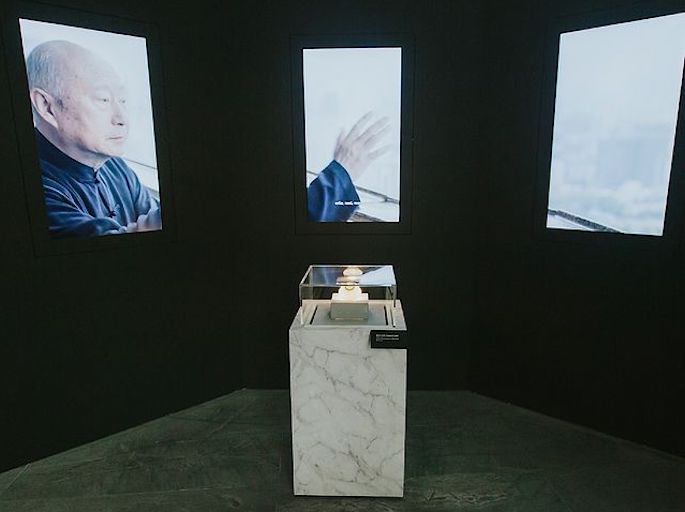 Also check out historical objects from the Ming and Qing periods that are presented in an intimate, contemporary setting, and examine letters, rubbings of inscriptions and scholars' objects from a private collection.