Social distancing, wearing of masks, temperature checks, and SafeEntry check-ins and check-outs are now part of our new normal.
See how Singapore-based artists have captured our state of mind in this new normal in #NEVERBEFORESG, Singapore's first and largest online art showcase, presented by the National Museum of Singapore.
#NEVERBEFORESG showcases 140 works by 91 creatives including writers, songwriters, photographers, fashion designers and architects that were curated by fashion designer veteran and multi-disciplinary artist Yang Derong.
Arranged in nine chapters that reflect various themes on the circumstances during Singapore's circuit breaker period, the works include digital video essays, photo essays, drawings, lyrical essays and digital games that portray different perspectives of life during the pandemic.
HIGHLIGHTS
#Architecture – Life Post CB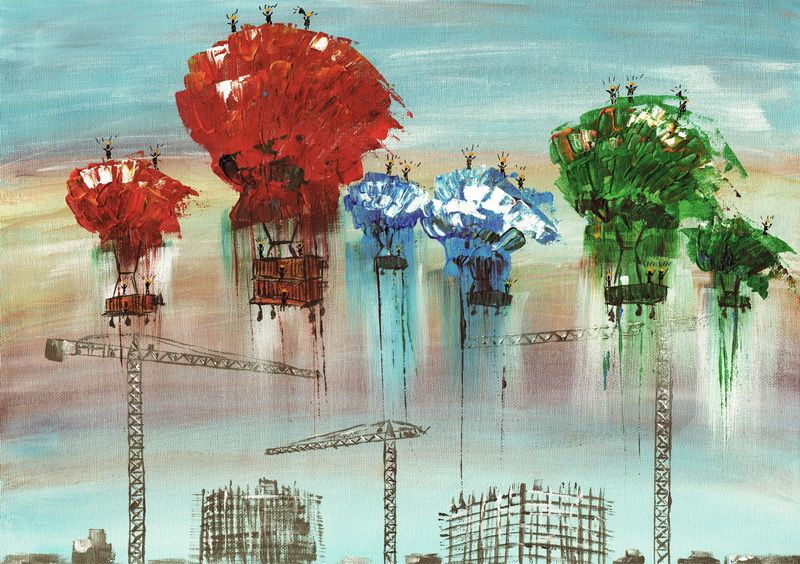 Architect Loo Hui Jing presents a tongue-in-cheek response to the Building Construction Authority's encouragement to house workers on site in coloured zones.
#Photography – A Room With A View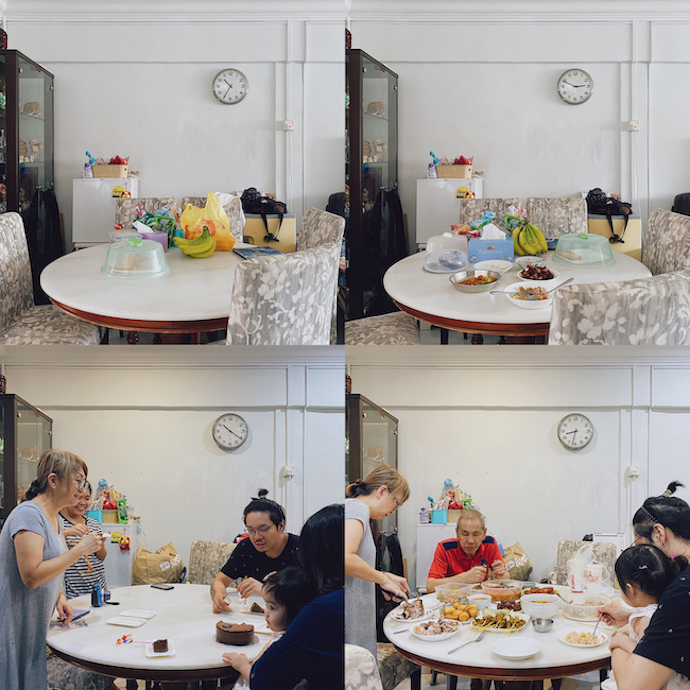 Still-life photographer Ryan Loh documented his life at home for 19 days, exploring the topics of food and spaces.
#Drawings – Home Truly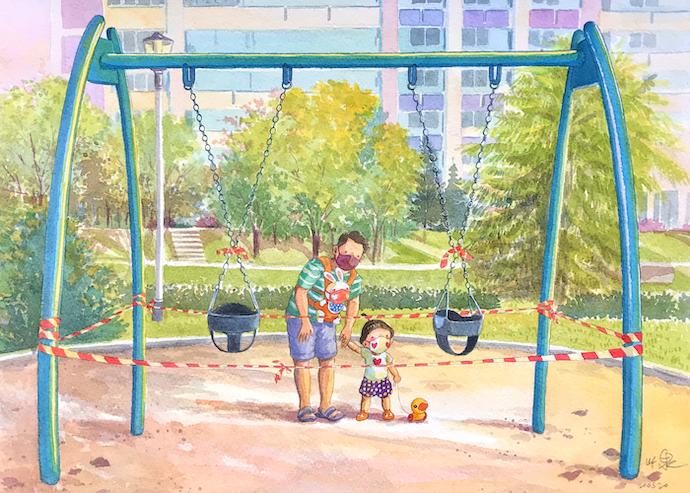 Children's book illustrator Lee Kow Fong (aka Ah Guo) used watercolour to create a pictorial documentation of little moments during the circuit breaker period and reopening phases 1 and 2 from a child's perspective.
#Instagrammable – Where The Streets Have No Name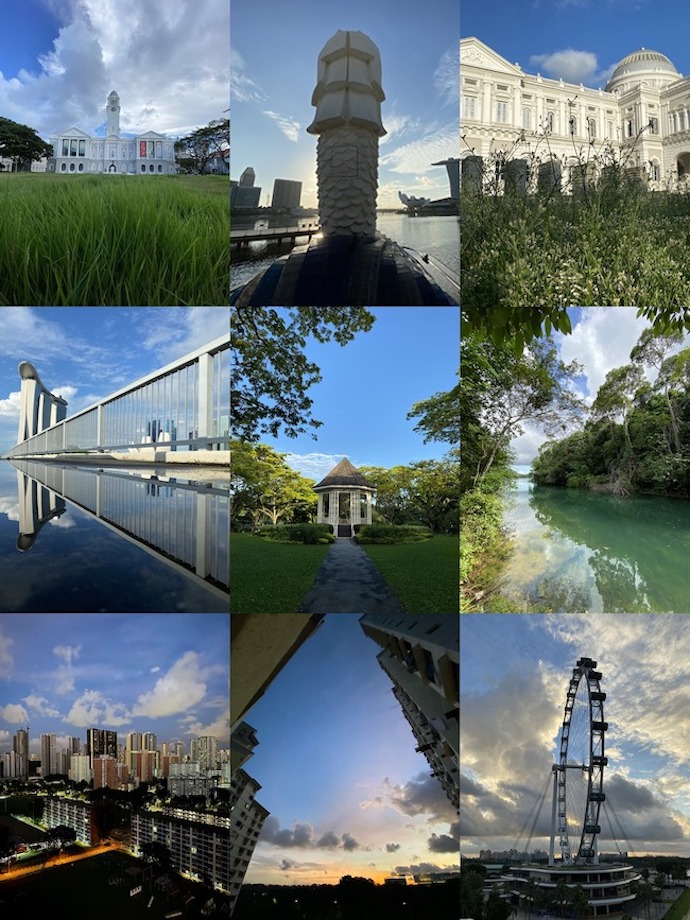 Most of Instagram photographer Ivan Kuek's images, shot during and after the circuit breaker period, are blue in colour as they reflected his blue mood caused by lots of uncertainty and a feeling of loneliness.
#Fashion/Industrial Design – The PPE Couture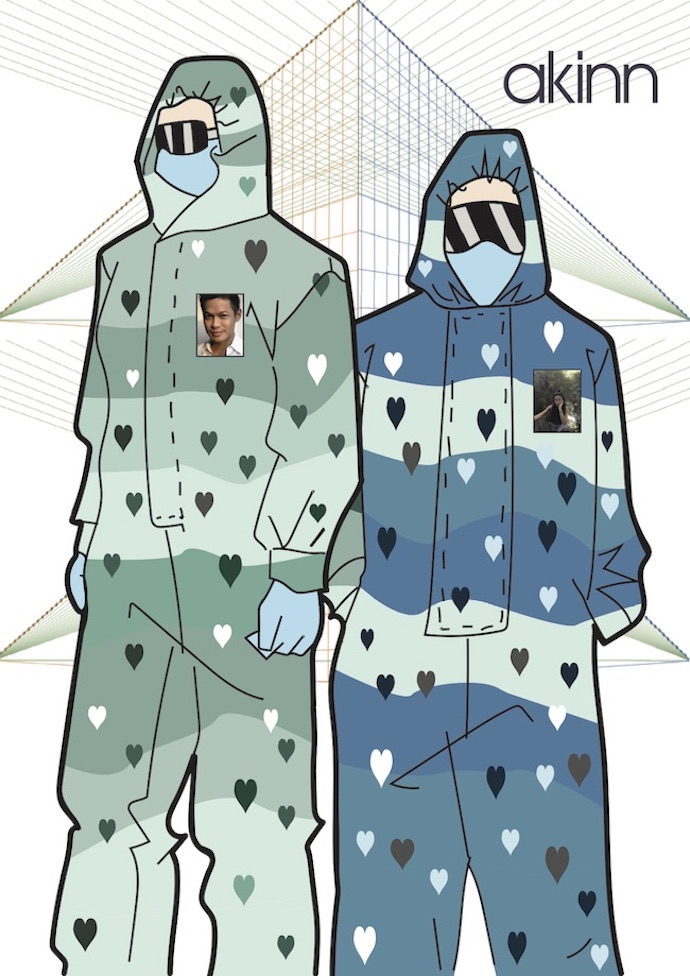 Fashion designer Wykidd Song paid tribute to healthcare workers with his take on full-body PPE (personal protective equipment) which has an added pocket in which to slot a picture of the healthcare worker wearing the suit.

#Covidigital Games – War On Covid-19 
No No Square by Start Something Studios
The digital game is a tongue-in-cheek take on the daily lives and responsibilities of people living in the pandemic. Players have to make their way through a supermarket collecting things on their grocery list, all while observing social distancing rules and wearing a mask.