Mention Vietnam and the cities that automatically come to mind are Ho Chi Minh City, Hanoi, Hoi An and Ha Long Bay. But have you heard of Phong Nha? The buzz around this little Vietnamese town near the Laos border has been steadily growing in recent years.
Phong Nha is the jumping-off point for expeditions to Son Doong Cave, which has gained global fame as the largest cave in the world. But Son Doong Cave is not all that Phong Nha has to offer. Read on to learn more about the other subterranean adventures that you can embark on from the town.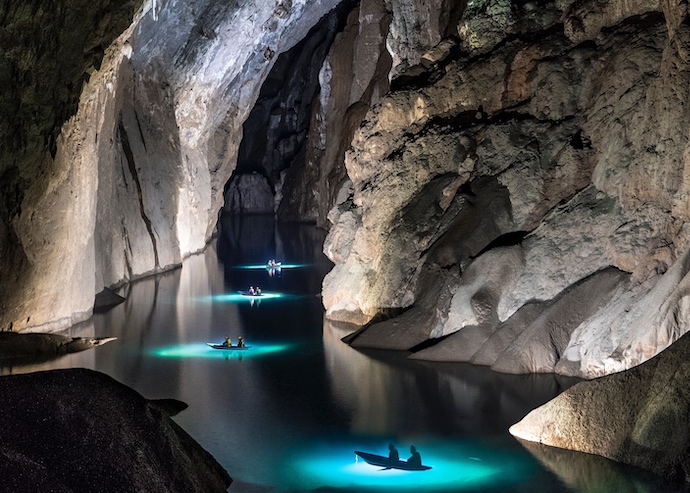 1. Explore Son Doong Cave and other caves in the area
Back in 2009, the world learned of the colossal wonder known as Son Doong Cave, as an intrepid expedition team declared it the planet's largest natural limestone cave. This astonishing revelation gained the stamp of approval from none other than the National Geographic in 2011, solidifying the cave's legendary status.
Son Doong may have grabbed all the headlines with its mammoth rock formations, 9km length and caverns that can fit a 747 plane, but it is just part of a huge system of caves in the region, some of which are almost as big as Son Doong.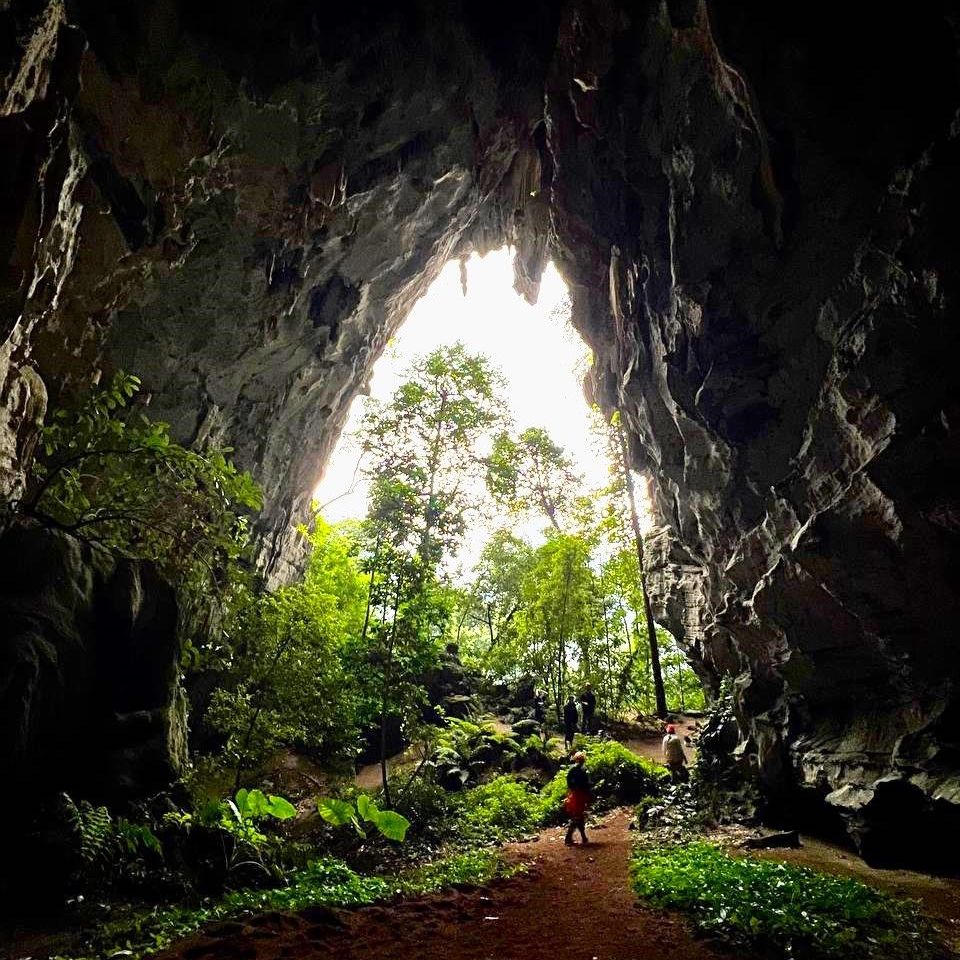 Other notable caves in the area include Hang En, which ranks as the third largest cave in the world. There is also Hang Va, where uniquely conical stalagmites have formed over the millennia. Known as tower cones, these extraordinary formations are one of the main reasons Hang Va stands out as a true gem, even amongst cave experts.
All of these caves were formed through the erosion of easily soluble limestone mountains and most of them are located within or around the protected area of Phong Nha-Ke Bang National Park. Dense vegetation means that the area is not yet fully explored, and it is possible that there are caverns even larger than Son Doong that remain undiscovered by cave experts!
2. Pick a cave tour that meets your fitness level or budget
In order to protect Son Doong's unique environment, the Vietnamese government has imposed strict limits on the number of tourists to the cave. Independent visits are banned, and you'll have to embark on a guided six-day, five-night caving tour with an eye-watering price tag of US$3,000 if you want to see it for yourself.
If Son Doong is out of your budget, you'll be pleased to learn that there are other guided cave tours to suit almost all budgets as well as your fitness level. From expeditions to exploring giant caves with both dry and river passages, and day treks that bring you into deep jungles of popular cave systems, there are plenty of options. And as long as you can walk and navigate a few staircases, you'll be able to go for a tour of at least one massive cave.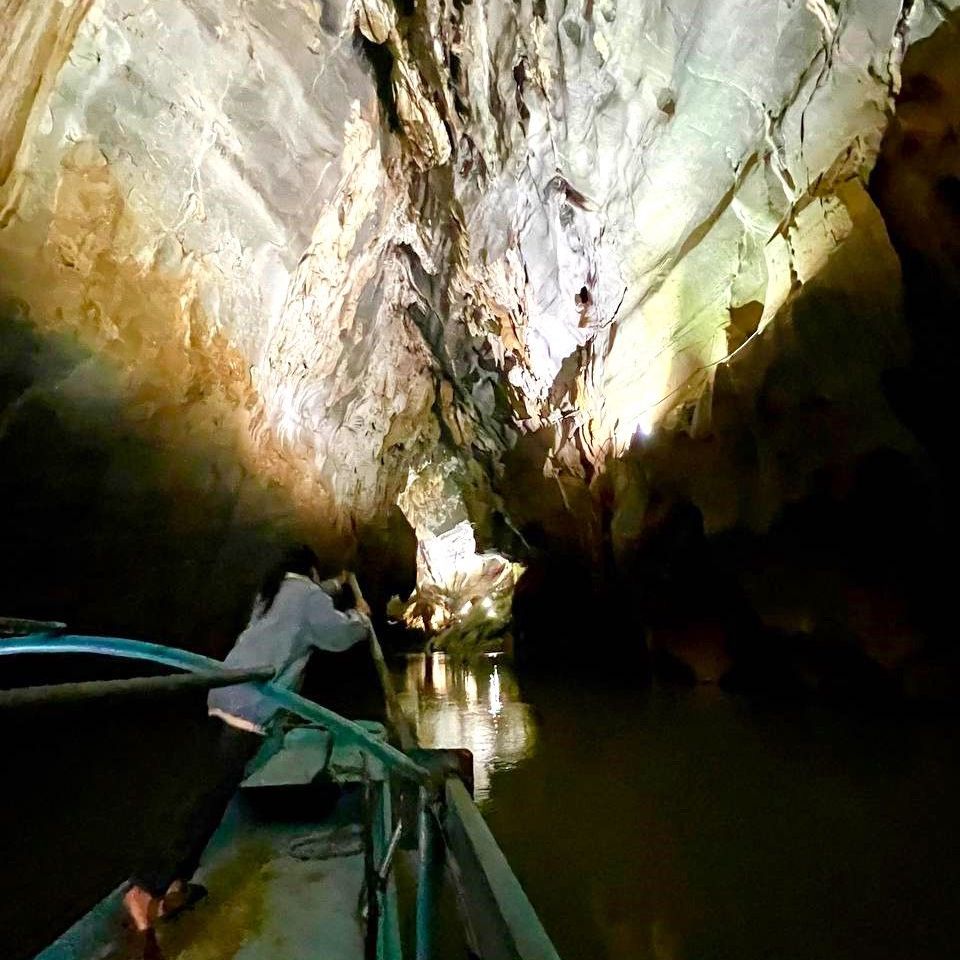 The easiest of the cave tours is a tour of Phong Nha Cave. The half-day tour entails a boat ride up the river that runs through town to the cave. The cave entrance is in the middle of a sheer cliff. Within the cave, like the other nearby caves in the region, you'll find spectacular rock formations which have been shaped by millions of years of erosion and deposition. These rock formations take on animal names like "Lion," "Unicorn" and "Kneeling Elephant".
Split into distinct realms, Phong Nha Cave unfolds in two captivating dimensions. Firstly, the elevated dry caves sit perched at a lofty 200m above ground. Secondly, the adventure takes a subterranean turn into the wet caves, where an enigmatic underground river flows.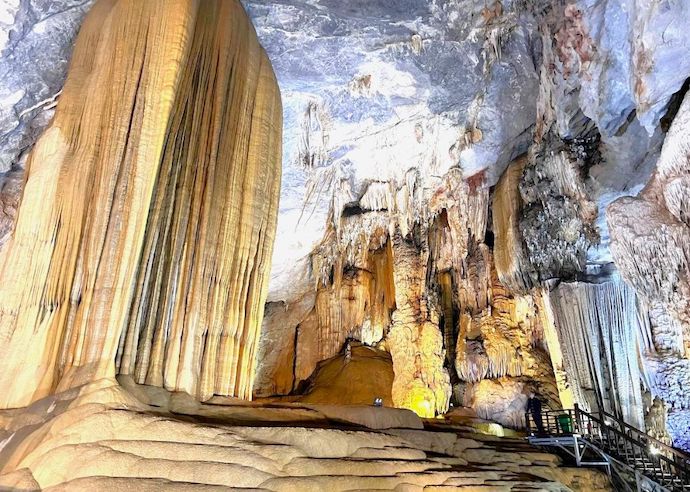 Another fairly easy half-day tour is to Paradise Cave – although it does involve a 20-minute uphill hike, but you'll be rewarded with even more dramatic cave formations.
There are also tours to Dark Cave, which is especially popular among the backpacker crowd. It is reached by a zipline into a river, and its interior features oozing mud which is supposedly good for the skin. So, if your heart races for thrills and excitement, with a dash of obstacle courses, exhilarating swims, kayaking, rejuvenating mud baths, cave exploration and even a thrilling journey on Vietnam's longest zipline, then this is an adventure tailored just for you!
3. Go on multi-day tours for more thrills
For thrillseekers and adventure junkies, there are multi-day tours to other cave systems, led by specialist tour operators. There's a great variety of choices, based on the number of days and the caves you want to experience.
There's a four-day, three-night expedition to the Tu Lan cave system, led by Oxalis Adventure Tours (which is also the only adventure tour company with the right to lead Son Doong tours), which heightens the adventure level with unique opportunities to raft and swim through rivers in the caves. A highlight of the tour is plunging into an icy underground river with clothes, footwear and backpack on (you'll need to bring all your gear from one campsite to the next), and paddling against the current to reach a small rapids system, which you'll have to traverse.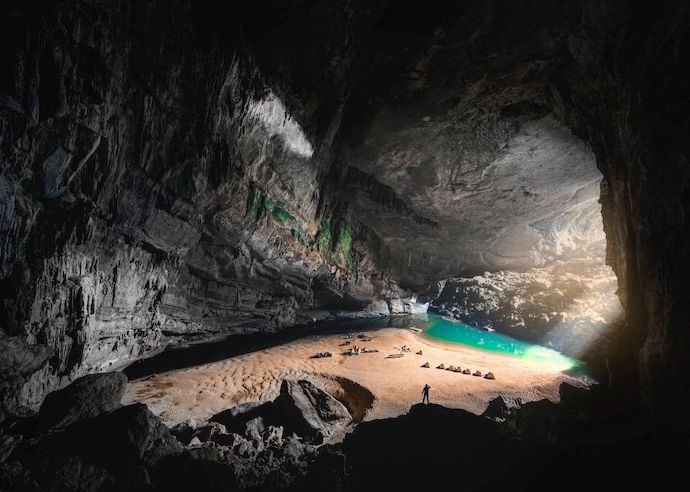 Other cave tours also have their unique selling points. The Hang En tour gives you the chance to camp on a "beach" (more like a sandy river bank) within the cave. At certain times of the year, morning sunbeams penetrate the campsite, making for stunning photos. Meanwhile, the Hang Tien tour brings you to a cave with a huge dome-shaped ceiling structure and formations shaped like terraced rice paddies.
Regardless of the tour you choose, you'll be able to admire stunning stalactites and stalagmites, giant cave pearls, cliffs of flowstone and many other peculiar rock formations. You'll also probably come across local wildlife on the cave ceiling and cave floors which include huntsman spiders, cave crickets, leeches and nesting bats. But leave them alone and they will not bother you.
The tour operators will handle the logistics so you're in good hands. You'll also get to learn about the history and geology of the caves, and will usually be accompanied by safety assistants, porters and even a chef who will whip up a spread of delicious food at every meal.
4. Explore the surrounding countryside on two wheels
After you've had your fill of subterranean adventure, most accommodations in Phong Nha can loan you a bicycle to explore the nearby rural landscape and communities. You can also rent a motorcycle if you feel like taking things even easier after the arduous journey.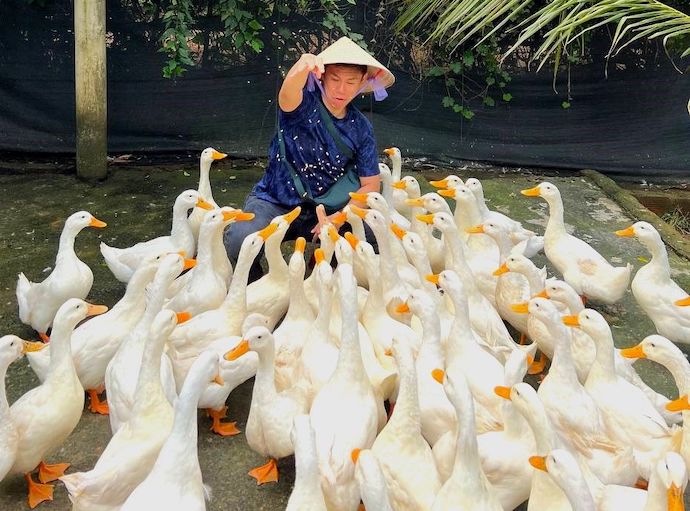 Start with the picturesque Bong Lai Valley, which lies less than an hour's bicycle ride away. It offers several worthy pit stops including:
• The Duck Stop, a working farm whose star attraction is a pen where you can feed and play with adorable ducks
• The Pub with Cold Beer, which, despite its name, is actually a restaurant famous locally for its whole roasted chicken
• The Bong Lai Swing Nature Farm offers swings overlooking the valley and wilderness
Things To Note
• Phong Nha is most easily accessed via a short flight to Dong Hoi City from Ho Chi Minh City or Hanoi, and then a 30-minute taxi ride from Dong Hoi Airport.
• Many of the caves (and sometimes even Phong Nha town itself) are flooded during the rainy season (around September to November), and are inaccessible. Avoid travelling to Phong Nha during this period, especially if you intend to go caving.
• Drop your preconceived notions of Vietnam as a tropical destination, and pack your cold-weather clothing if you're travelling in the winter season (around November to March). It can get surprisingly chilly – temperatures can hit around 10°C in late-December.
• Expect your clothes and footwear to get wet and/or muddy if you embark on a multi-day cave tour. You'll need to ford or even swim through streams and underground rivers, so do not wear anything you cannot bear to get dirty!
Photos courtesy of Changi Airport Group
*This article has been edited and adapted from Now Boarding by Changi Airport's "Best way to explore beautiful caves in Vietnam – Son Doong Cave, Phong Nha Cave, and more"