Get set for a fun-filled day at Sentosa – The State of Fun, located in the southern part of Singapore.
Offering a rich variety of adventure, entertainment, dining and shopping options, there's definitely something exciting for every member of the family.
To experience all that Sentosa has to offer would take a couple of days, but if you only have one day to spare, here's how to make the most of your time on the island.
9am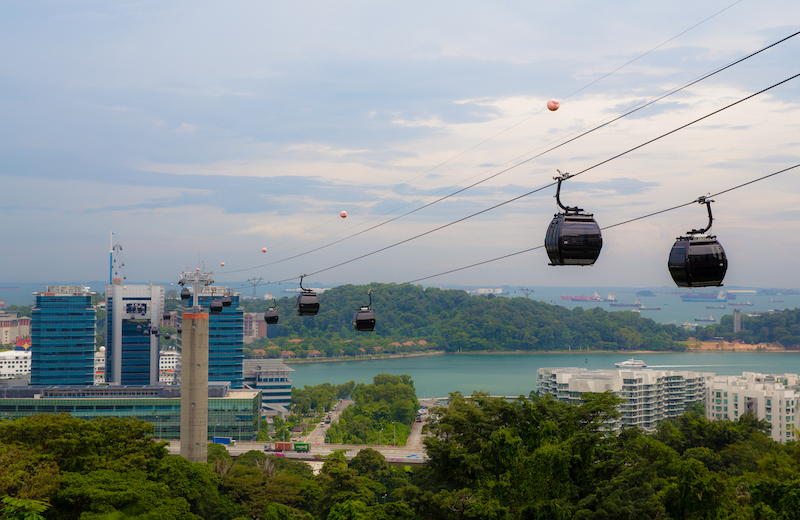 Take the Singapore Cable Car from Mount Faber into Sentosa and soak up scenic aerial views of Singapore's city skyline, the harbour and attractions such as Resorts World Sentosa and Universal Studios Singapore.
10am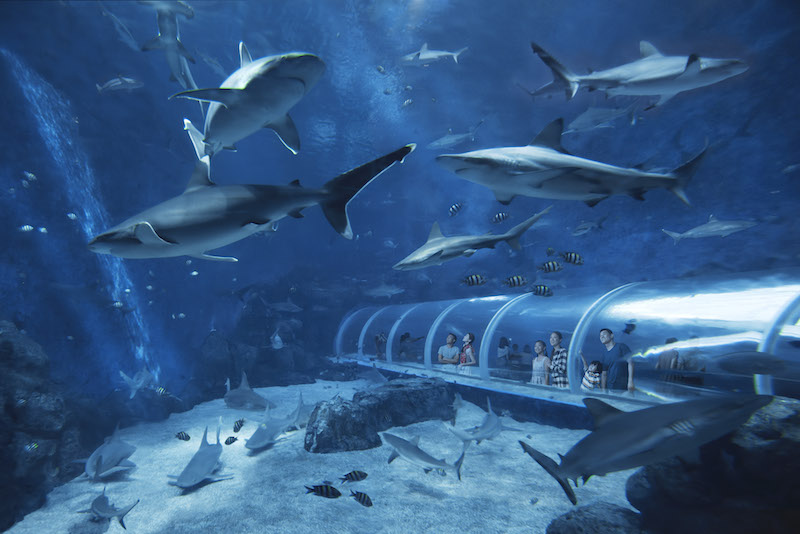 Immerse in a magical marine world at S.E.A. Aquarium, home to more than 100,000 marine animals from over 1,000 species across 50 different habitats including manta rays, goliath groupers, hammerhead sharks and other gentle giants of the sea.
11.30am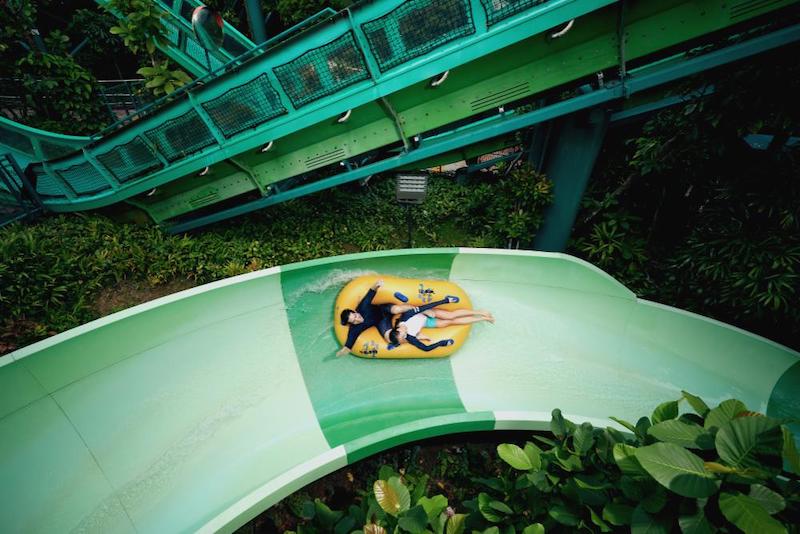 Zip down high-speed water slides, laze the day away drifting on a lazy river, snorkel with 20,000 fish over a colourful Rainbow Reef, wade among rays and even come face-to-face with sharks at Adventure Cove Waterpark.
1.30pm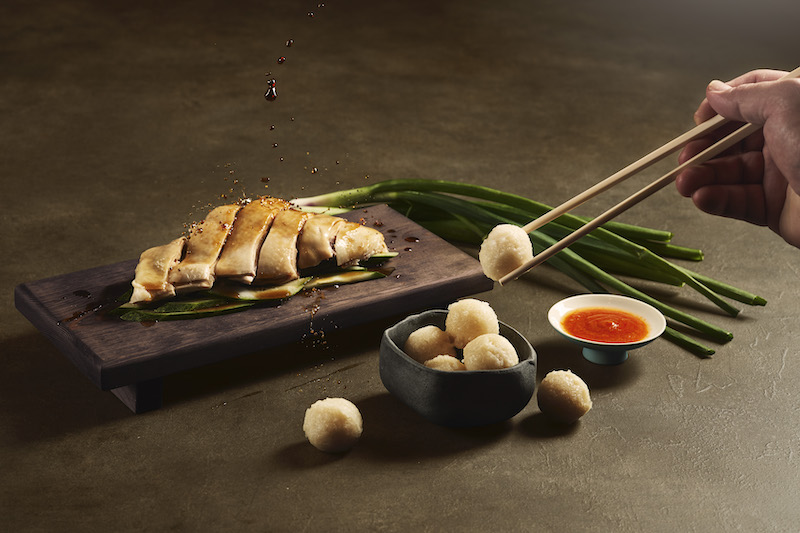 Sample some of Malaysia's most famous hawker fare at Malaysian Food Street. Located next to Universal Studios Singapore, the food court houses stalls selling street food such as Fish Head Curry, Heun Kee Claypot Chicken Rice, KL Jalan Alor Hokkien Mee (thick wheat noodles stir-fried in dark soy sauce with meat, prawns and vegetables), Malacca Chicken Rice Ball, Penang Assam Laksa (thick rice noodles in a sour and spicy broth, topped with sliced cucumbers, pineapple, onions and laksa leaves, served with prawn paste) and Chendol (a dessert of green starched jelly noodles with shaved ice and red beans drizzled with palm sugar and coconut milk).
2.30pm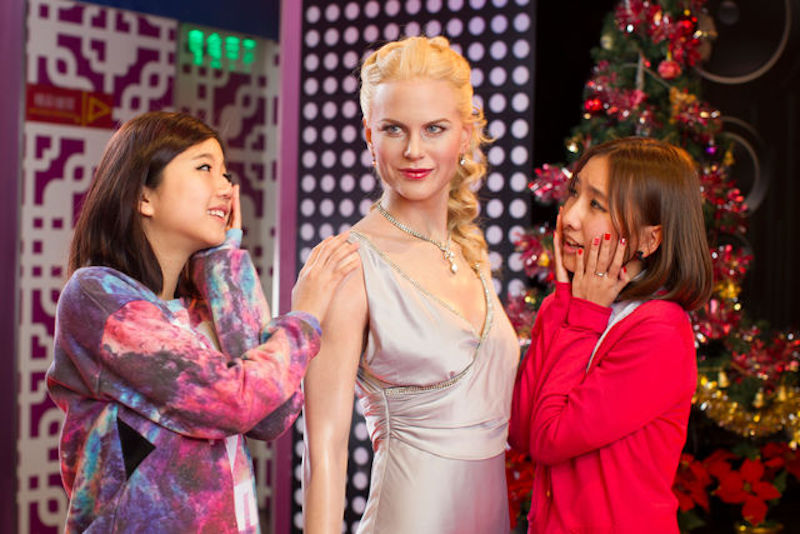 Mingle with famous stars at Madame Tussauds Singapore. The Singapore branch of the famous celebrity wax attraction showcases A-listers such as Angelina Jolie and Brad Pitt; sporting heroes David Beckham and Muhammad Ali; music legends Michael Jackson and Lady Gaga; and film stars Marilyn Monroe and Audrey Hepburn.
4pm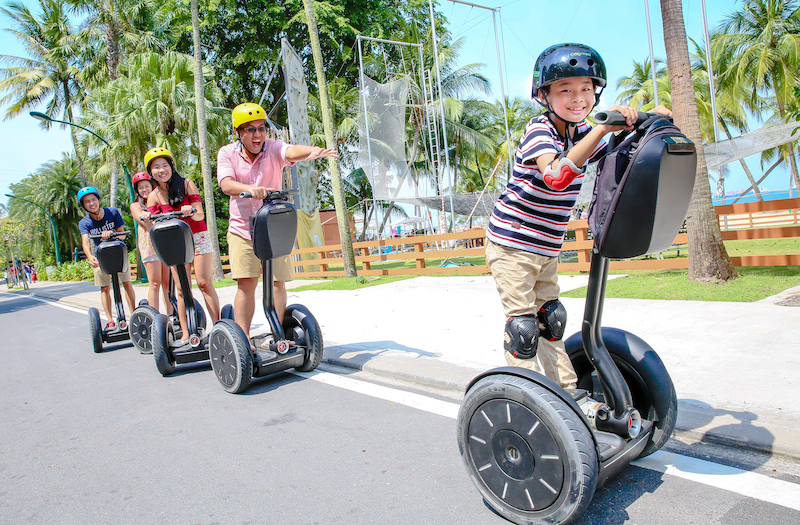 Breeze through Sentosa's sun-kissed beaches without breaking a sweat by riding on a Segway Personal Transporter, a two-wheel, self-balancing electric vehicle, at Gogreen Segway Eco Adventure. The 30-minute Segway Eco Adventure brings you to either Siloso Beach or Palawan Beach, while the Segway Fun Ride is a circuit ride full of twists and turns.

5pm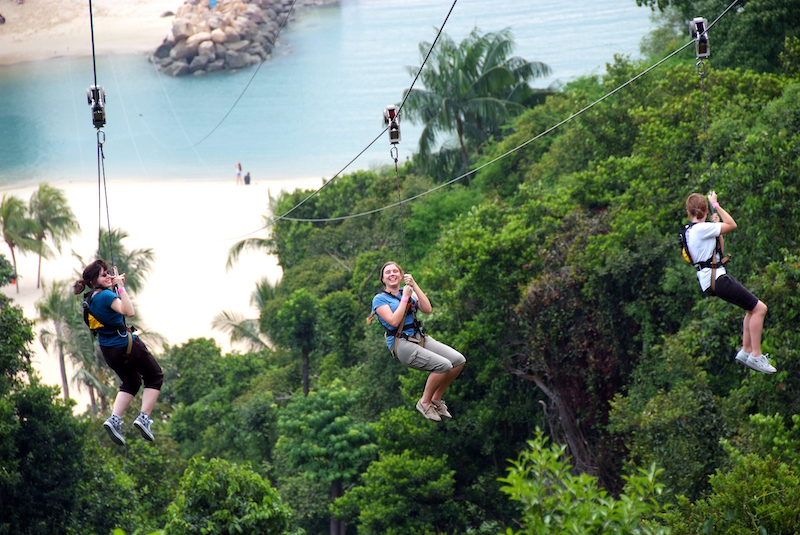 Enjoy thrilling adventures at MegaZip Adventure Park. Fly like an eagle, zipping over the jungle and sea at a heart-pounding speed of 60kph on the MegaZip. Challenge yourself on MegaClimb, a high-level rope course set in the jungle or experience a free-fall parachute jump – minus the plane ride – at MegaJump, a 15m simulated free-fall drop not for the fainthearted.
6.30pm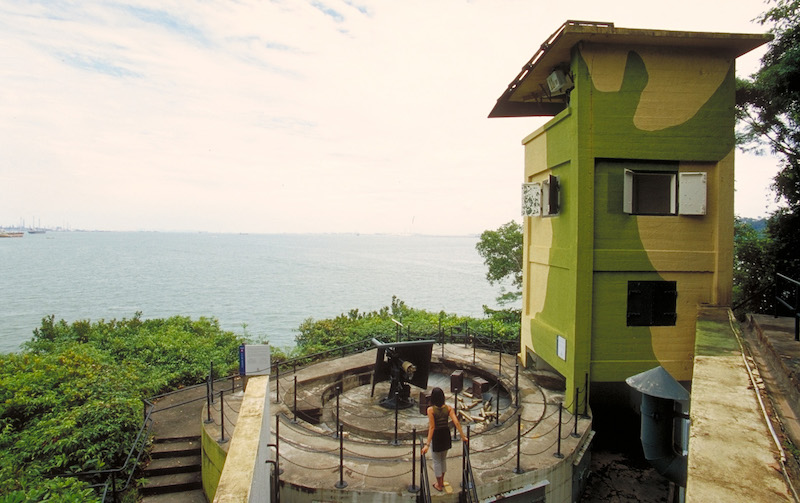 Take the scenic route via the 11 storey-high Skywalk trail to Fort Siloso, the country's only preserved coastal fort. Climb up 253 steps or take the lift up to the viewing platform for an aerial view of Sentosa's western end and beyond. Check out the glass-bottom portion of the platform to marvel at how high you've climbed up. Built by British colonials in the 1880s to protect the western entrance to the Singapore harbour, Fort Siloso houses the country's large collection of World War II memorabilia. Explore old tunnels and discover original guns, cannons, film clips and photographs from yesteryear.
7.40pm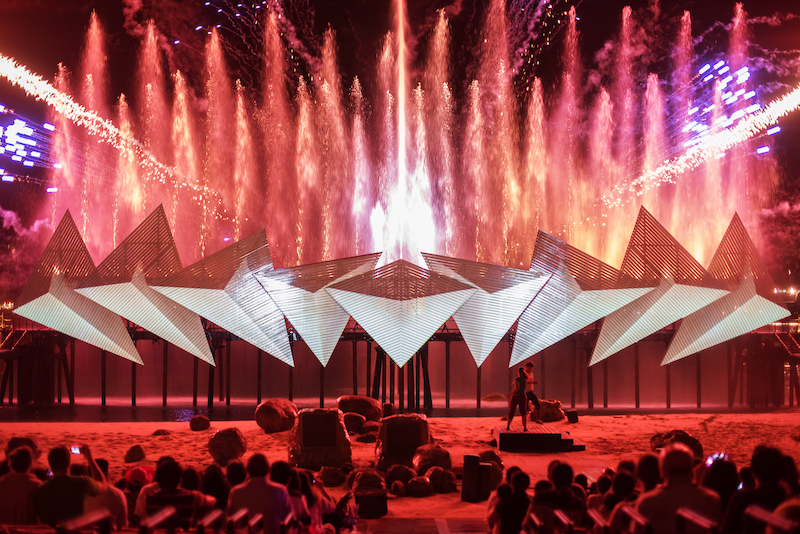 Catch Wings Of Time, an epic, majestic, mysterious and mesmerising night show by the sea that weaves together a tale of friendship and courage using 3D projection mapping, state-of the-art lasers, fountains and water jets. Set outdoors against the backdrop of an open sea, it also features pyrotechnics and enthralling music.
8.15pm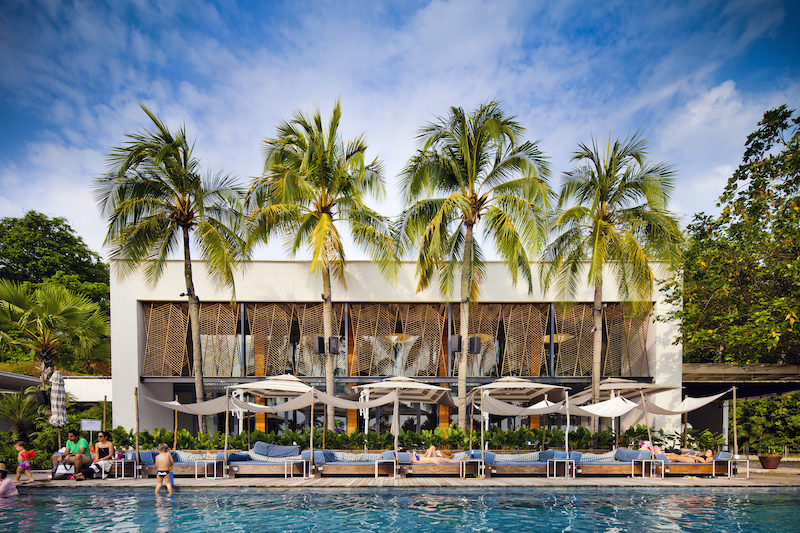 Dine at one of the beach bars like AJ's Bar & Beach Dining, Coastes, Flame, Ola Beach Club, Rumours Beach Club or Tanjong Beach Club and soak up the laid-back beach vibe. Kick back with drinks after that and chill out to cool tunes at Bikini Bar or Sand Bar.
11pm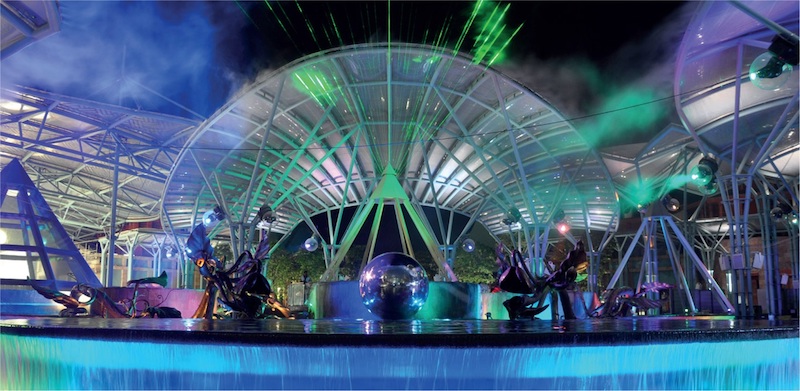 Don't leave Sentosa before catching Lake Of Dreams, a spectacular display of fire, water and light, at the heart of Festive Walk. Designed by four-time Emmy Award-winner Jeremy Railton, this free musical extravaganza features flaming dragons, water cannons and laser special effects.
If you have more time…
• Spend at least half a day at Universal Studios Singapore
• Interact with Indo-Pacific bottlenose dolphins at Dolphin Island, located at Adventure Cove Waterpark
• Charter a yacht from ONE°15 Luxury Yachting and enjoy a nautical adventure around the Singapore waters
SOUTHEAST-ASIA.COM RECOMMENDS
Ready to explore more of Sentosa's attractions and dining options? Join Locomole's Sentosa Must-See Trail and gear up for an exciting time at the State of Fun.
What's more, enjoy complimentary $200 worth of discount coupons with the purchase of this trail and use them all during your stay in Singapore! (Vouchers can be found in the Locomole app upon your purchase of this trail)