Spanning over 101 hectares of reclaimed land at the Marina Bay Waterfront, Gardens by the Bay is one of Singapore's Top 10 attractions.
Comprising three waterfront gardens – Bay South, Bay East and Bay Central – the Gardens opened in 2012 and is an architectural and horticultural wonder, as well as a nature lover's paradise.
The award-winning Gardens is home to over 1,500,000 plants from 19,560 species and varieties.
The Gardens' are known for its two cooled conservatories: Flower Dome, listed in the 2015 Guinness World Records as the world's largest glass greenhouse, and Cloud Forest, home to the world's tallest indoor waterfall. But beyond these two iconic domes where admission charges apply, there are many areas within the Gardens that can be enjoyed for free.
Here are 7 spaces at the Gardens where you can chill out and connect with nature for free:
• Bay East Garden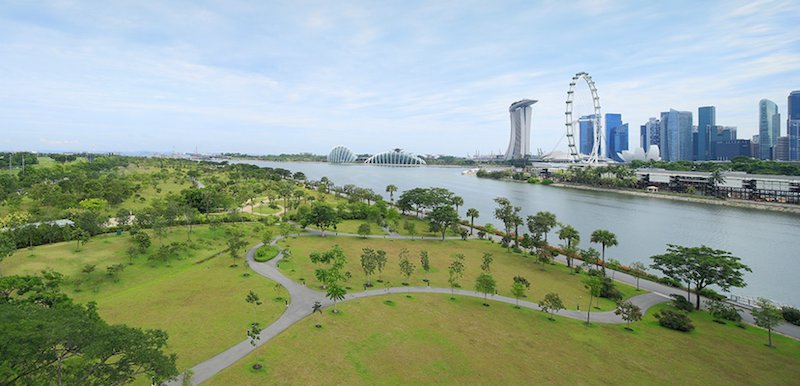 This 32-hectare garden is the perfect spot to enjoy a quiet stroll, read your favourite book, have a picnic or practise your photo skills. Set amidst scenic pavilions and wide open lawns, the gardens offers captivating views of the two conservatories, Supertrees and the Singapore skyline.
• Dragonfly & Kingfisher Lakes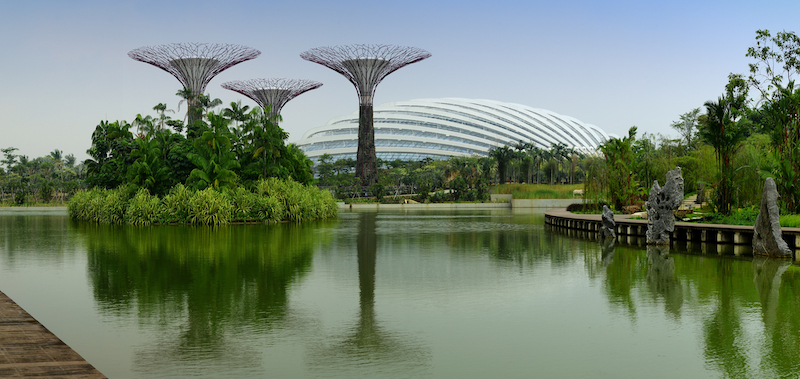 These two lakes are a rich source of aquatic life – from fish to plants. The 440-metre boardwalk along Dragonfly Lake is one of the Gardens' best hidden gems and a fantastic photo spot. See if you can spot dragonflies flitting around the lake and plants. Look out for special QR codes and scan them to learn fascinating facts about the unique lake system.
• Far East Organization Children's Garden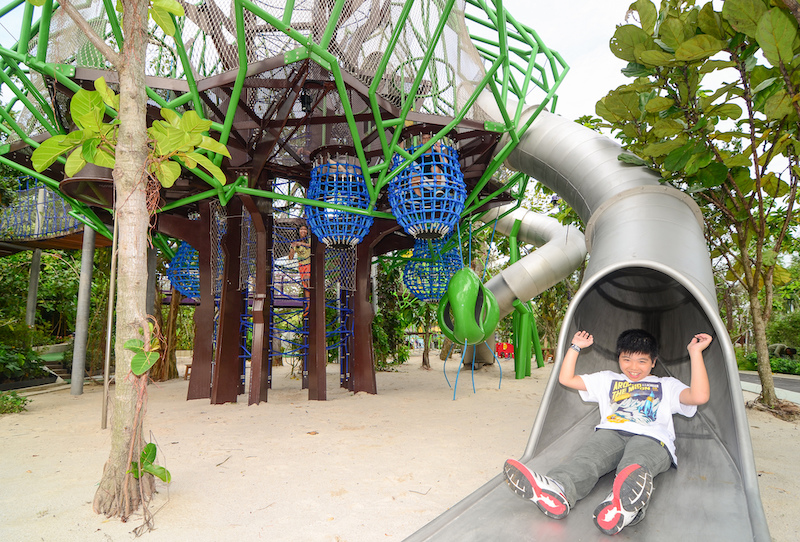 A play haven for the kids, this outdoor playground has wet play areas and dry forest adventure areas. Be sure to pack swimsuits for the kids so that they can have a splashing good time at the Water Play area where the water jets are synchronised to music. Kids can also go on a jungle adventure at two tree houses at the Rainforest Tree Houses section. There's even a Toddler Play Zone where 1- to 5-year-olds can explore the sway bridge, stepping springs and Fish Fountain which has water tunnels and fish sculptures.
• Heritage Gardens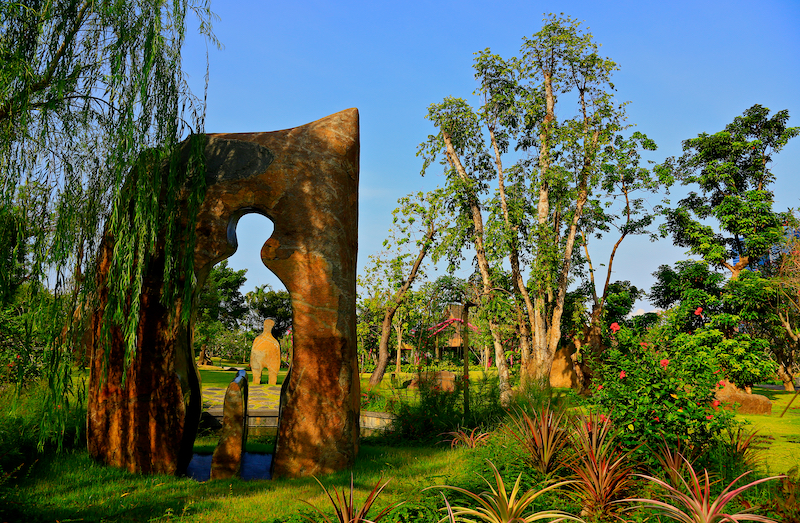 See how plants are intricately linked to the culture of Singapore's three main ethnic groups and colonial past at these four themed gardens. At the Indian Garden, look out for the sacred banyan tree, the national tree of India, and Divi-kaduru, the "forbidden fruit" of India that is valued for its ornamental flowers and fruits. Stroll through the Chinese Garden and discover pine and King Sago Cycad plants as well as water features that resemble rivers and waterfalls. Check out fruit trees like rambutan, starfruit, coconut and durian, and medicinal plants such as tongkat ali at the Malay Garden. At the Colonial Garden, discover aromatic plants such as cloves, nutmeg, rubber, oil palm, coffee and cocoa trees.
• Serene Garden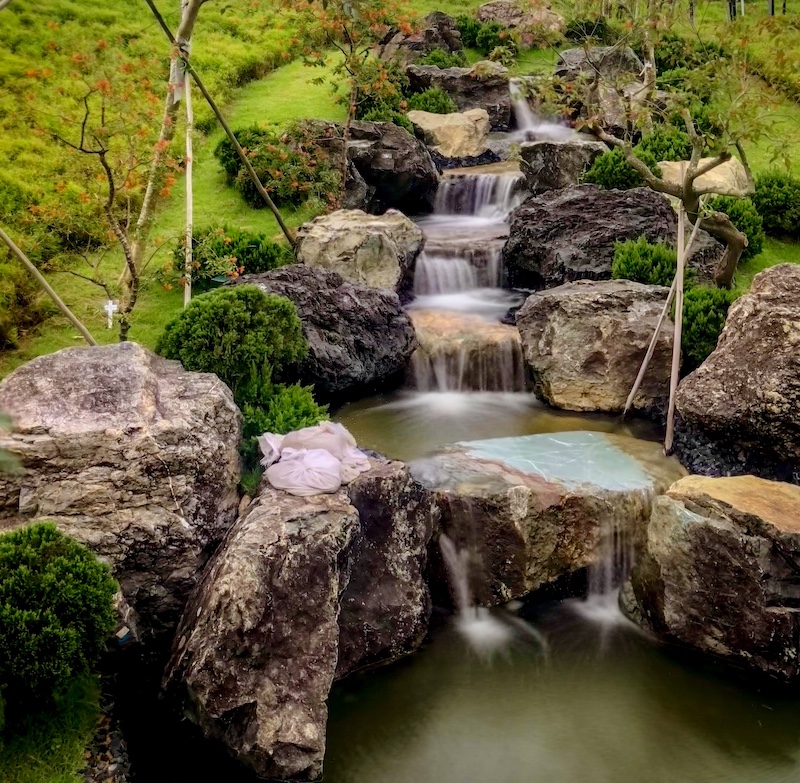 Fans of Japanese-themed gardens will love this 2-hectare green space that is inspired by the minimalist zen gardens of Japan. The garden is dotted with plants such as Podocarpus, Juniper (pruned to look like typical bonsai trees) and bamboo as well as tropical trees such as weeping-form Angsanas and Tabebuia bahamensis. The garden also has a mini waterfall which has blue rocks that were handpicked from Niyodo in Shikoku island, Japan.

• Sun Pavilion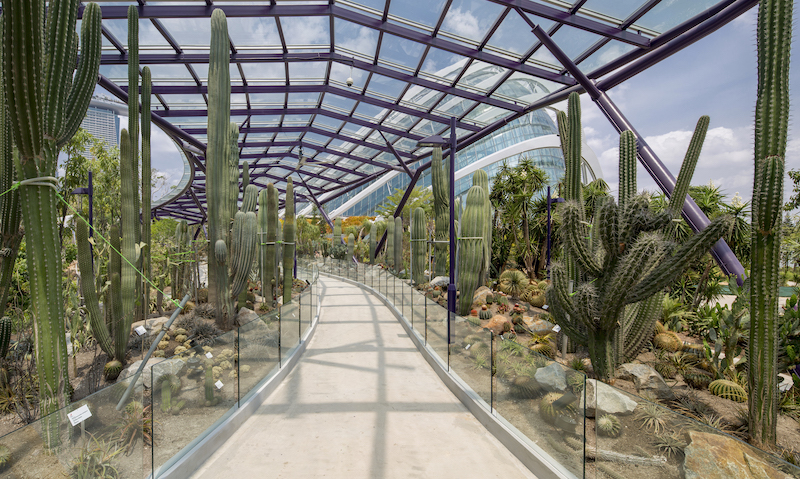 Get up close to desert plants from countries such as Africa, Argentina, Madagascar and Mexico at this garden. The garden houses over 1,000 plants from some 100 different species and varieties including the Brain Cactus which grows sideways to form a brain-shaped cacti; Mexican Columnar Cacti which can survive for months without rain; and Turk's Cap which starts off as a green and shiny ball but develops a cap-like structure on its top when it is about to flower.
• Supertree Grove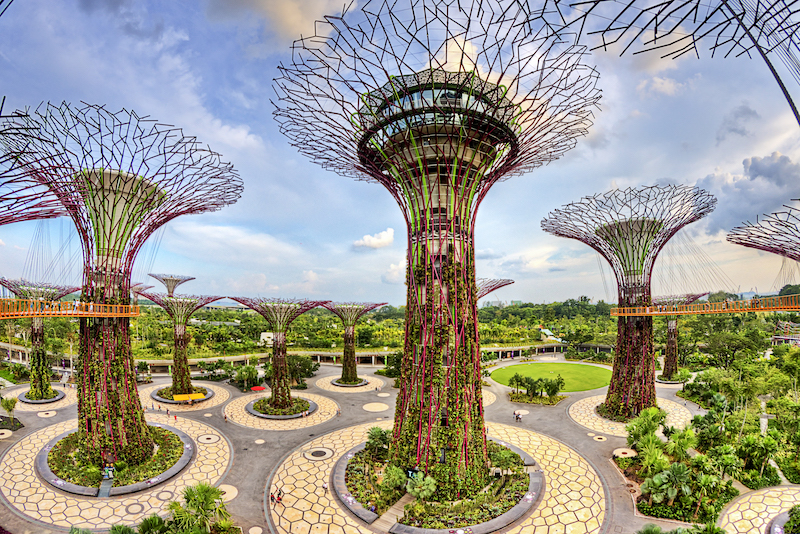 Twelve of the 18 Supertrees can be found here, with the tallest one measuring up to 16 storeys in height. The awe-inspiring Supertrees, which are between 25 and 50 metres tall, are designed with large canopies that provide shelter in the day and come alive with a spectacular display of lights and sounds at night.
Photos courtesy of Gardens by the Bay
SOUTHEAST-ASIA.COM RECOMMENDS
Want to explore all the hotspots at Gardens by the Bay with an augmented reality (AR) map? Download Locomole's Gardens by the Bay Trail to discover hidden local gems and popular food spots, unearth buried history, and travel back in time with Locomole's in-app story feature.
What's more, enjoy complimentary $200 worth of discount coupons with the purchase of this trail and use them all during your stay in Singapore! (Vouchers can be found in the Locomole app upon your purchase of this trail)