Bring home a slice of Singapore for yourself, your family or your friends. Here are some locally inspired items – many of which are proudly designed and made in Singapore – to consider.
Bak Kwa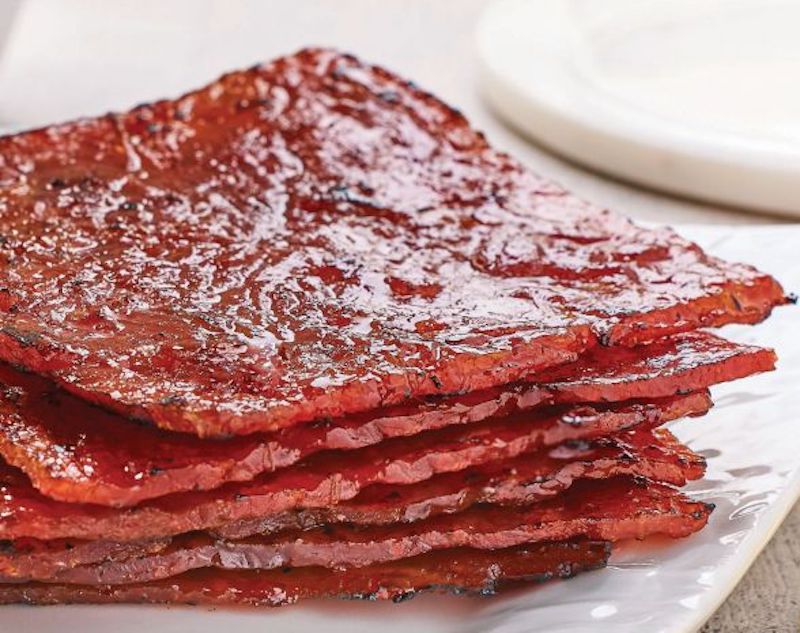 These barbecued Chinese-style sweet and salty dried meat are similar to pork jerky. Some places offer chicken or seafood bak kwa. Popular home-grown bak kwa brands include Bee Cheng Hiang, Lim Chee Guan and Fragrance, all of which have stores in Chinatown.
Local-flavoured cookies from The Cookie Museum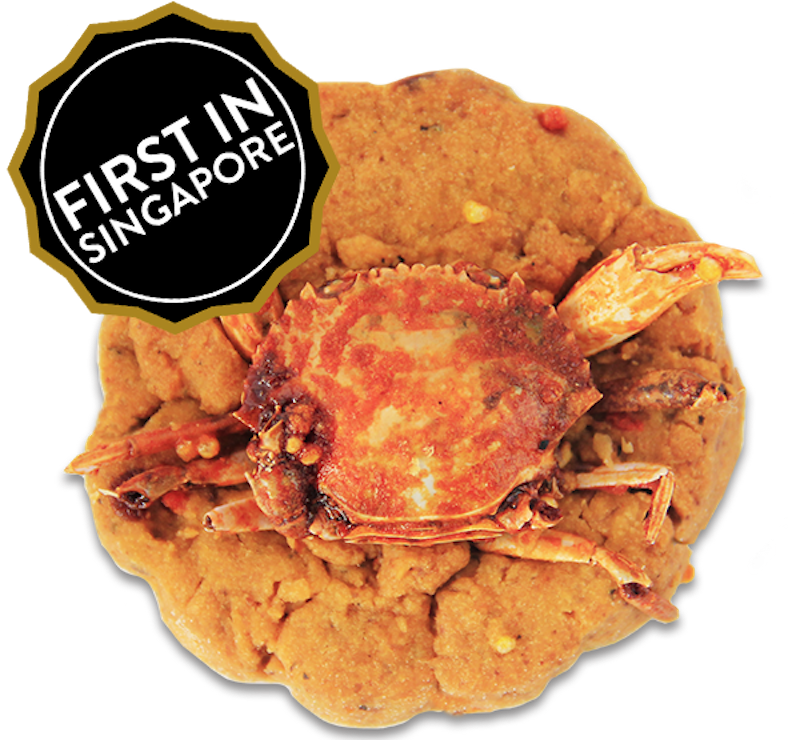 Enjoy some of Singapore's most popular dishes in a cookie. Iconic local heritage flavours include chilli crab, durian, satay, nasi lemak, shrimp laksa, cereal prawn and pandan chiffon. Cookies are packed in attractive tins.
Cheeky tees with local twist from Temasek Clothings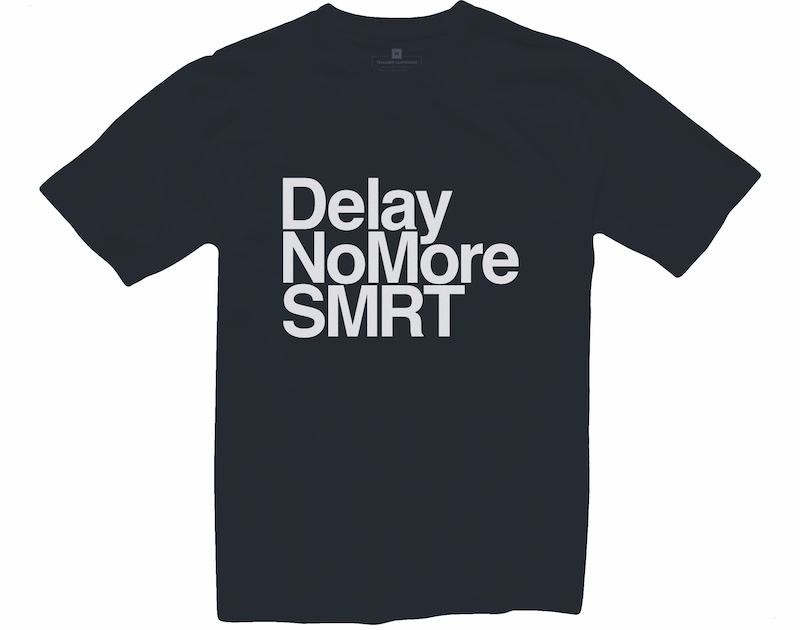 The Singapore T-shirts from home-grown brand Temasek Clothings celebrate Singapore and all its quirks. The "Delay No More SMRT" tee is a passive way of telling the folks in charge that train delays are not cool while the auspicious red "Huat" (a Hokkien term which means "to prosper") tee is perfect for times when you want to welcome good fortune especially during festivities like Chinese New Year. The cotton tees are designed and printed in Singapore, with new designs introduced regularly.
Singapore food-inspired cushion covers from wheniwasfour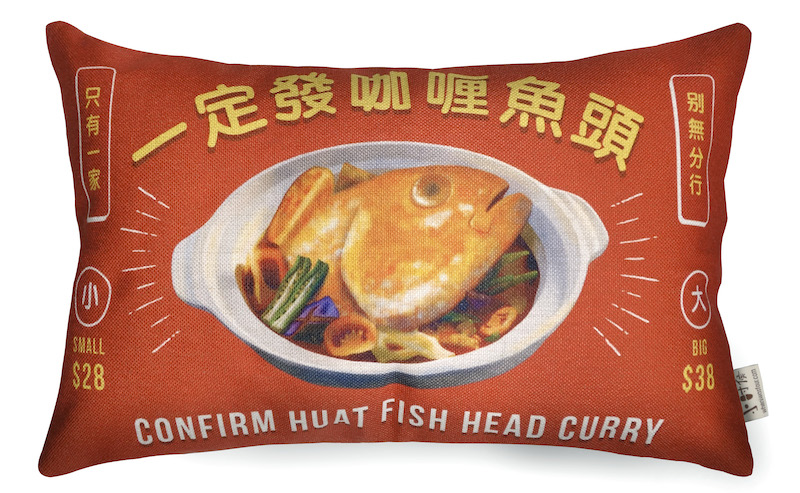 These cushion covers will not only remind you of your favourite Singapore dish, its uniqueness is sure to be a conversation starter with your guests. wheniwasfour designer and founder Tan Li Ling taps on nostalgia to create products that will bring back happy childhood memories and celebrate the simple things in life. Her brand name was inspired by her belief that "four" is the age when most kids start forming first impressions of people, places and things around them. Her food-inspired cushion covers feature popular local dishes such as chicken rice, chilli crab, curry puff, fish head curry, rojak and wanton mee.
Kaya from Ya Kun Kaya Toast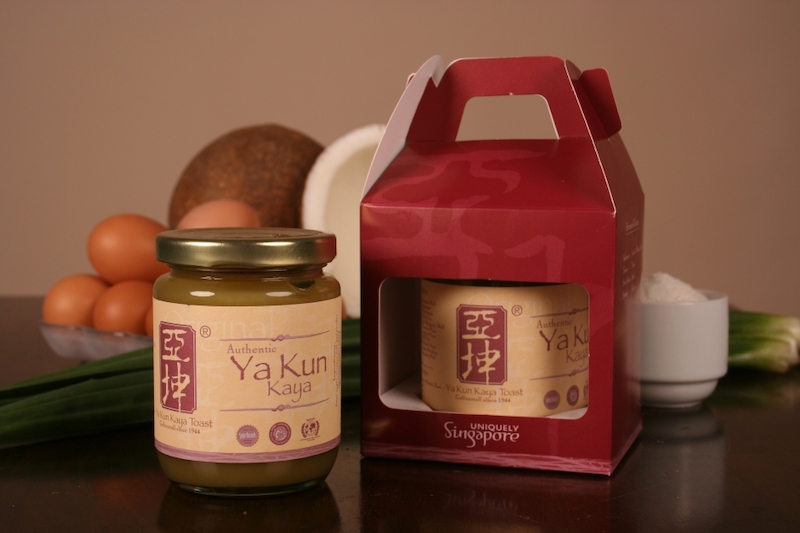 A local favourite, kaya is made from coconut milk, sugar, eggs and pandan (screw pine) leaves, and goes very well with buttered or plain toast and coffee or tea. Kaya means "rich" in Malay, which best describes its exquisite taste. Kaya specialist Ya Kun Kaya Toast has been making and selling kaya since 1944.
Ready-to-Cook meal sauce kits from Prima Taste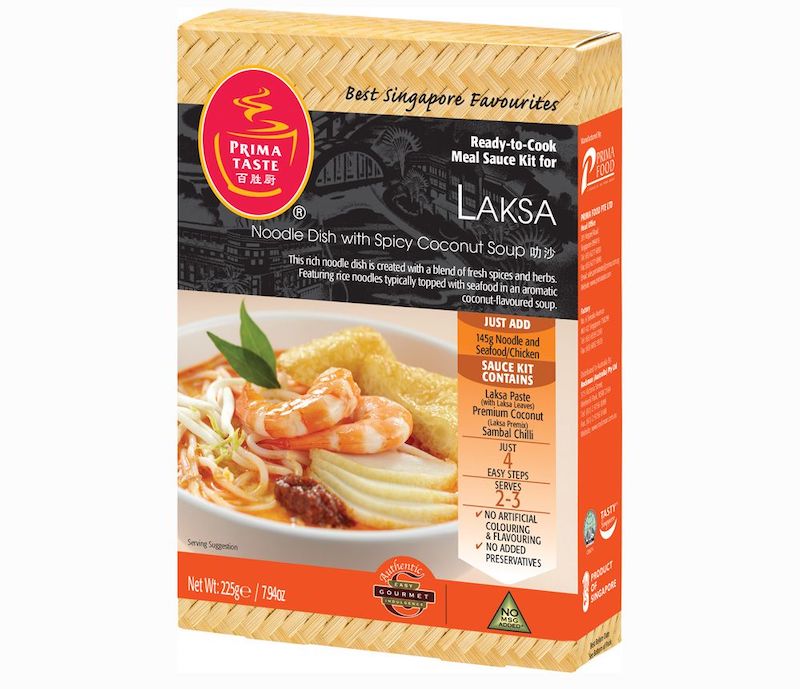 Whip up your favourite Singaporean dishes in your own kitchen with Prima Taste's easy-to-cook pastes and sauces. Each meal sauce kit comes with essential ingredients and condiments, and easy-to-follow cooking steps. Meal sauce kit flavours include Hainanese Chicken Rice, Laksa, Mee Rebus, Mee Siam, Prawn Mee, Rendang, Singapore Chilli Crab, Singapore Satay and Singapore Curry.
Heritage Perfumes Collection from Singapore Memories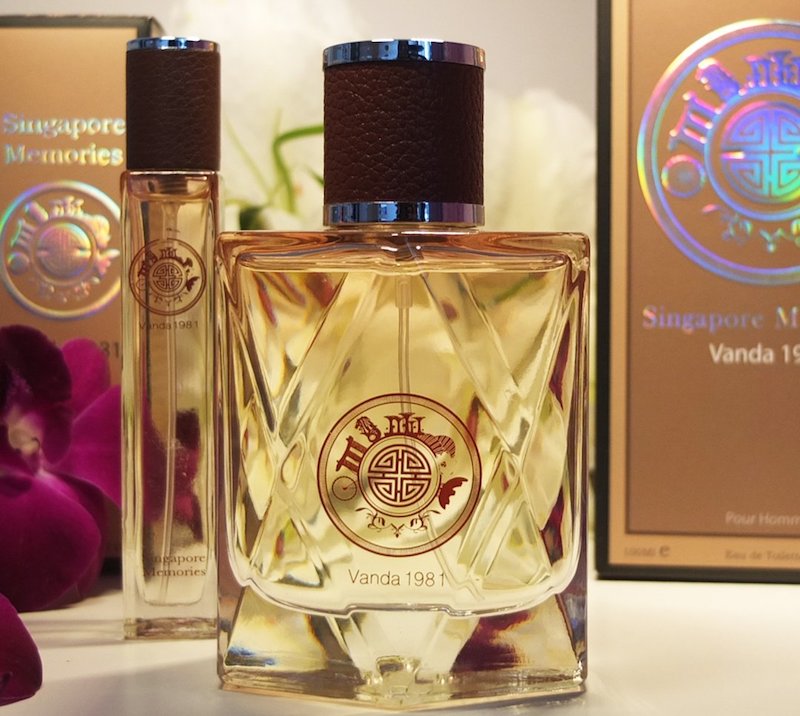 Singapore Memories focuses on iconic scents revived or inspired by Singapore's heritage. The eight distinct, made-in-Singapore perfumes from the Heritage Perfumes collection are all inspired by Singapore's flora (notably the orchid), history and culture.
Porcelain ware from Supermama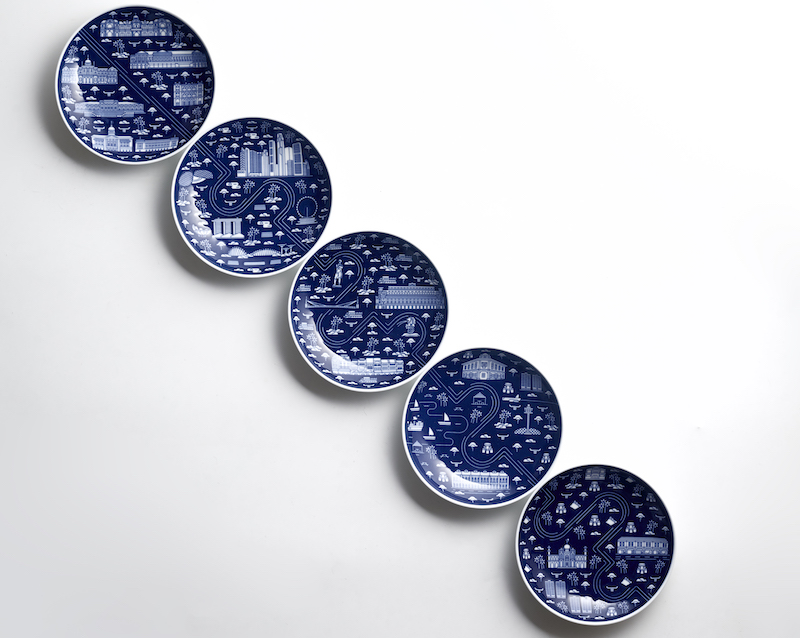 Home-grown design label Supermama's porcelain plates are made by craftsmen from Japanese ceramic company Kihara in Arita, Japan. The plates feature popular Singapore icons such as the Merlion, HDB (Housing Development Board) flats, Singapore River, Marina Bay Sands and the Supertrees at Gardens by the Bay.
RISIS orchid jewellery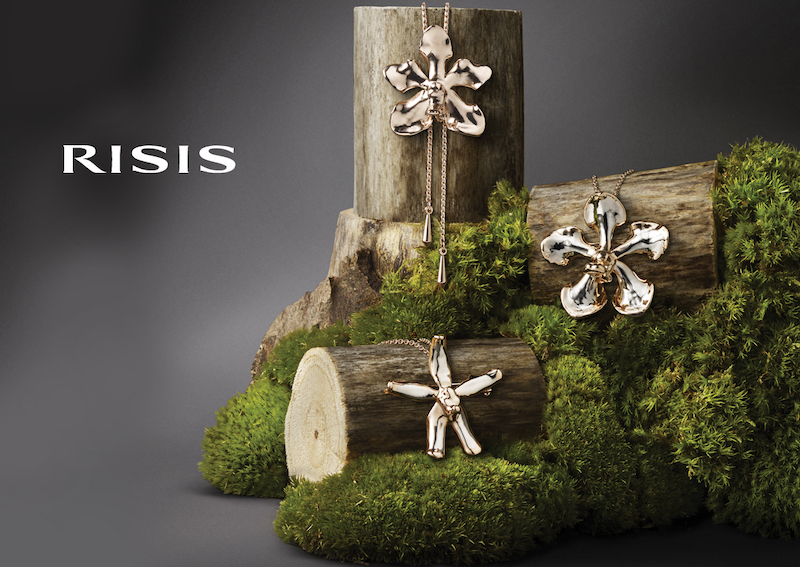 RISIS is known for immortalising Singapore's orchid blooms in 24K gold and other precious metals using a unique plating process. Besides jewellery, the home-grown gift and jewellery house also produces home and lifestyle items such as zodiac figurines, animal sculptures and auspicious decor pieces.
Salted Egg Yolk Potato Crisps from The Golden Duck Co.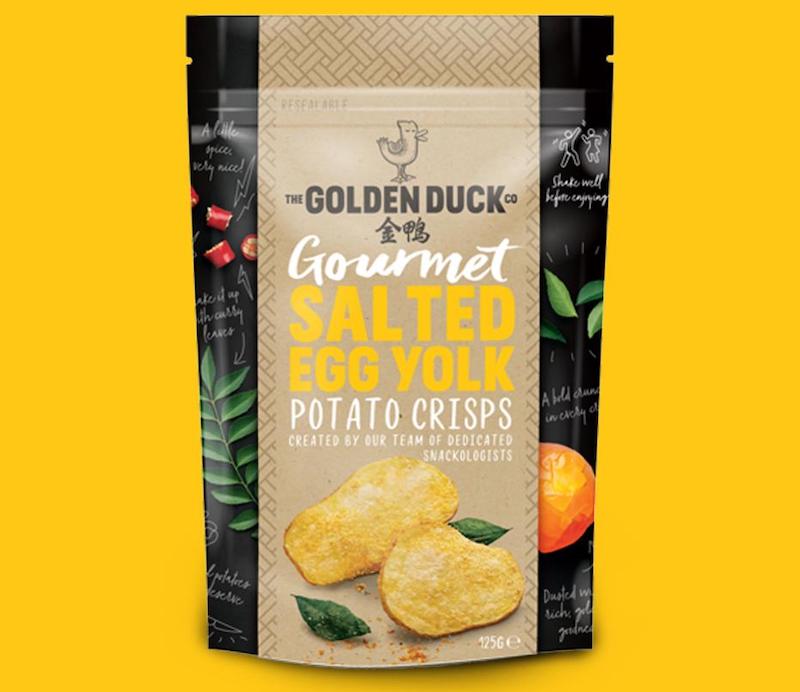 Why settle for plain ole potato chips when you can snack on these addictive crisps that boast the graininess of real salted eggs, a hint of curry leaves plus a dab of spiciness. The home-grown snack brand also offers Salted Egg Fish Skin crisps, and seaweed tempura in two local flavours – Salted Egg Crab and Chilli Crab.
Singapore flavour tea from Gryphon Tea Company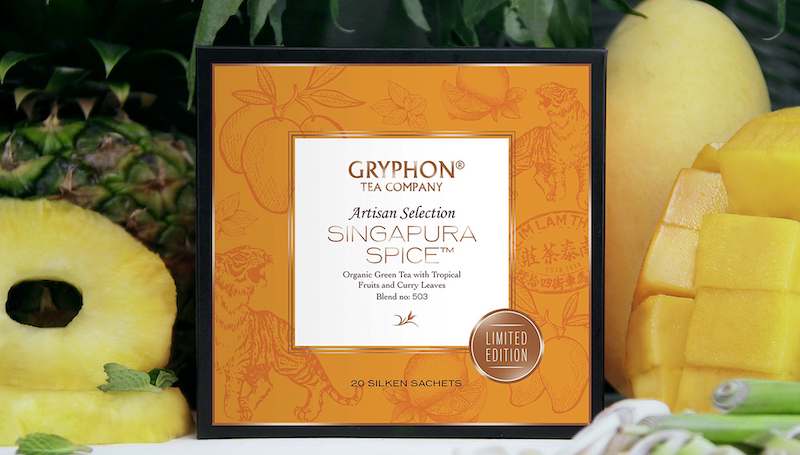 Created by Singapore gourmet tea provider Gryphon Tea Company, Singapura Spice incorporates the curry leaf, commonly used in local dishes such as chilli crab, curry puffs, Malay-style fried chicken and curries. Enriched with sweet basil, mint, lemongrass and tropical fruits like mango, pineapple and lemon, the summer-picked green tea pairs well with local fare such as banana leaf curry rice, satay and nasi lemak, and even durian crème brulee.
Singapore Sling cocktail from True Heritage Brew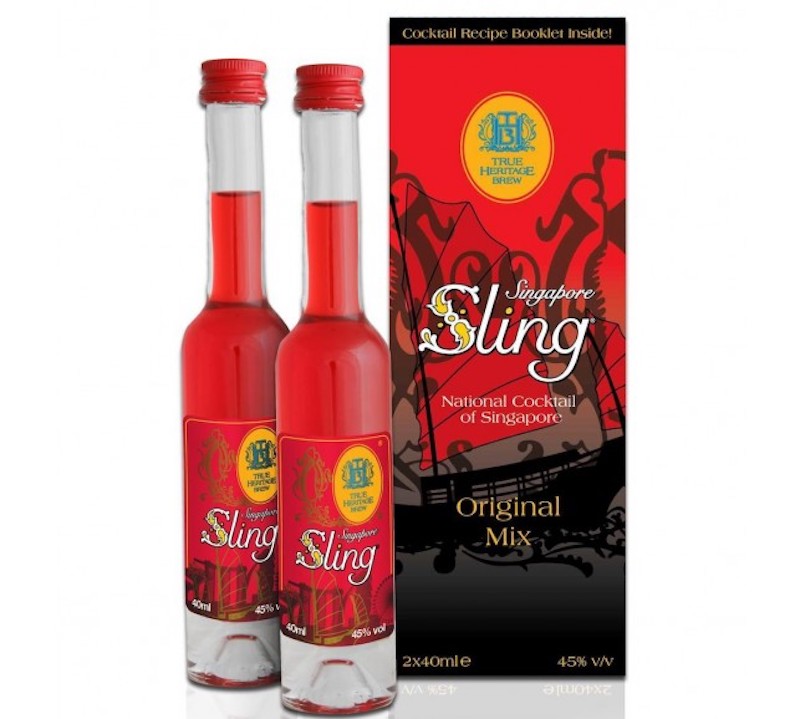 Regarded as Singapore's national cocktail, Singapore Sling is made of gin, cherry brandy, Bènèdictine, Cointreau, pineapple juice and lime juice. The pink cocktail was created in the early 1900s at the Raffles Hotel by bartender Ngiam Tong Boon at the hotel's Long Bar.
Singlish notebook from The Farm Store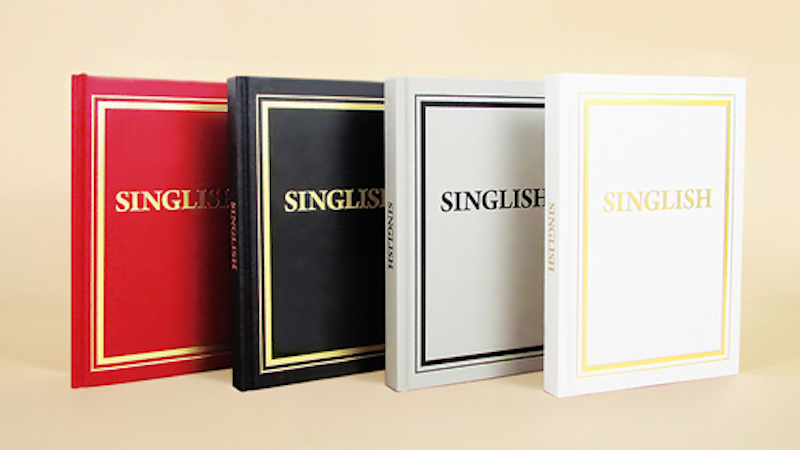 This notebook celebrates Singlish, Singapore's non-standard variety of English mixed with various local languages and dialects. One of the country's most interesting facets, Singlish has a unique grammatical structure and a single sentence can comprise English, Malay and Hokkien words. Popular Singlish words include "lah" (used at the end of sentences for emphasis – I don't like chocolate lah!), "shiok" (fantastic or awesome – That char kway teow was so shiok!) and "paiseh" (Hokkien term for embarrassing or shy – So paiseh, I forgot your name).
Swimming Merlion Ice Cube Tray from LOVE SG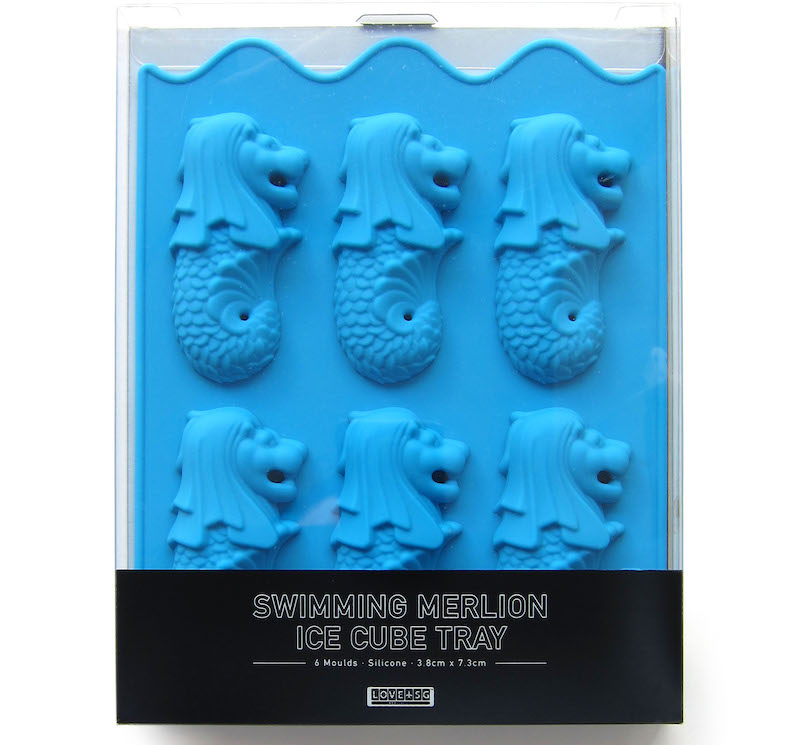 Jazz up your drinks with cute Merlion ice cubes made with this Swimming Merlion Ice Cube Tray from LOVE SG. The half-lion, half-fish mythical creature is one of Singapore's most well-known and photographed icons. The silicone ice cube tray can also be used to make jellies and chocolates.
The Singapore Deck playing cards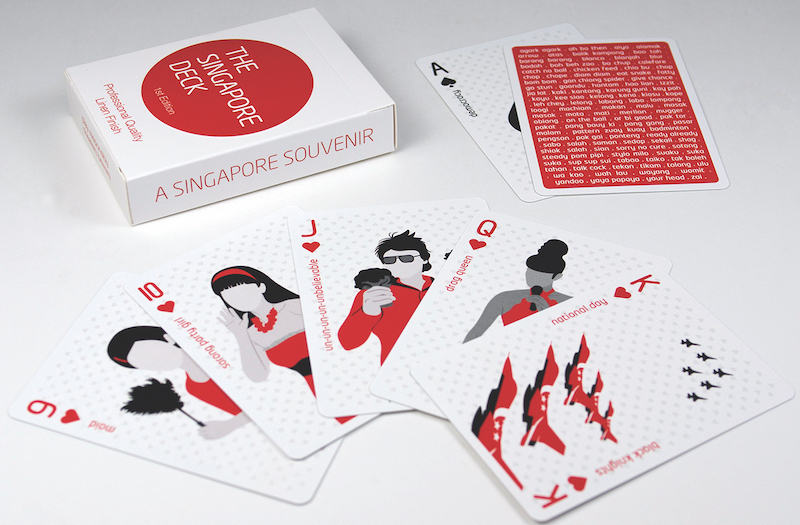 Learn a nugget or two about Singapore while playing poker or gin rummy with The Singapore Deck cards. Designed by local industrial designer Joe Tan, the cards illustrate fun (and sometimes cheeky) snapshots of a diverse and unique Singapore. The Spades cards pay tribute to Singapore's pioneers and vanishing trades, while the Hearts cards feature popular local food and characters. The Clubs and Diamonds suits tell the story of a typical Singaporean boy and girl's journey to adulthood, respectively.
Tiger Balm ointment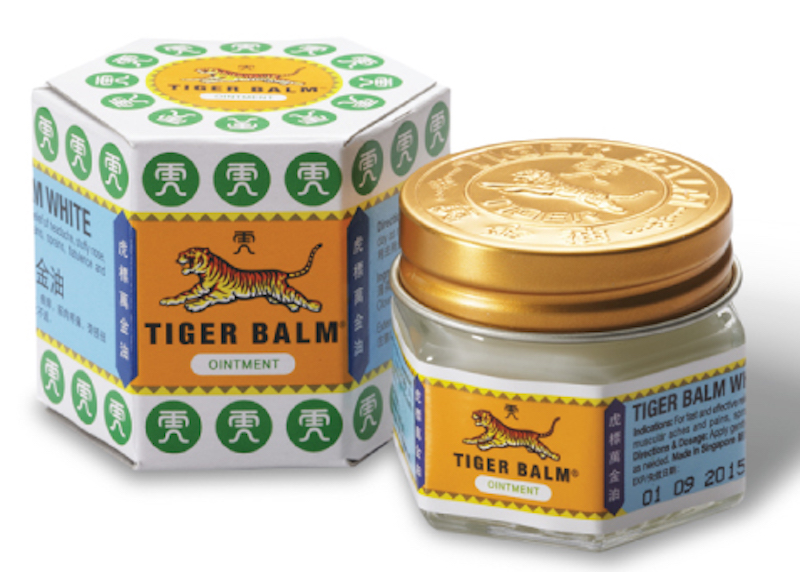 This ointment has been used by many generations of Singaporeans to relieve headaches, muscular aches, stuffy nose and itches from insect bites. The ointment, which comes in an iconic hexagonal bottle, contains mint oil, cajaput oil, camphor, menthol and clove oil.