Sentosa turns 49 this September and it is throwing a big birthday bash!
Visitors to the resort island can look forward to an array of fun activities, great deals, birthday promotions, awesome discounts and exciting giveaways from September onwards.
Here are six celebration highlights you can't miss.
#MakeTimeForMoreHolidays Instagram Contest
www.sentosa.com.sg/49birthdaycontest
Stand a chance to win one of 49 prizes by posting a snapshot of yourself taking time off at Sentosa along with your favourite reason for visiting the island on Instagram. Be sure to tag @sentosa_island with the hashtag #MakeTimeForMoreHolidays and make your Instagram account public.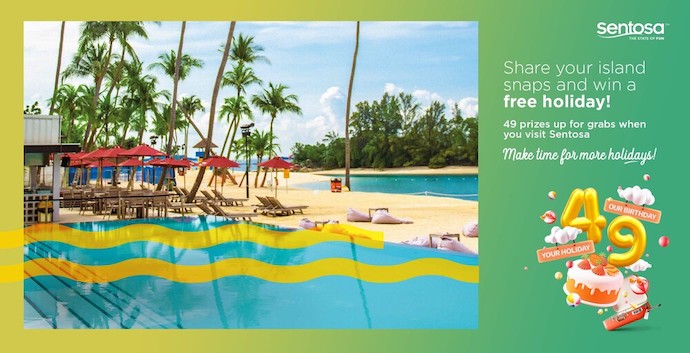 The grand prize is an ultimate 2D1N staycation for four at Sofitel Singapore Sentosa Resort & Spa, which comes with a private beach dinner at Southernmost Point of Continental Asia and four 120-Token Sentosa Fun Pass.
Twelve winners will be selected every week between 28 August and 24 September, with the grand prize winner selected on the final week.
Sure-Win Scratch Card For Every $30 Spent
Till 31 December
Redeem a sure-win scratch card with every $30 spent on attractions, tours and hotel stays in Sentosa. Exciting prizes worth up to $400,000 will be up for grabs including staycation, attraction and dining experiences, as well as iShopChangi vouchers.
Scratch cards can be redeemed at Sentosa Ticketing Counters located at VivoCity Level 3, Resorts World Sentosa and Beach Station, with up to five scratch cards redeemable in a single transaction.
Graffiti by the Beach
www.sentosa.com.sg/en/things-to-do/events/graffiti
7 & 21 September
5 & 19 October
2 & 16 November
4.30pm – 6pm
Emerald Pavilion, Siloso Beach
$20
Always wanted to learn graffiti painting? Here's your chance. Learn the basics from a local graffiti artist as you create your own graffiti-style artwork using basic spray-painting techniques in this 1.5-hour session.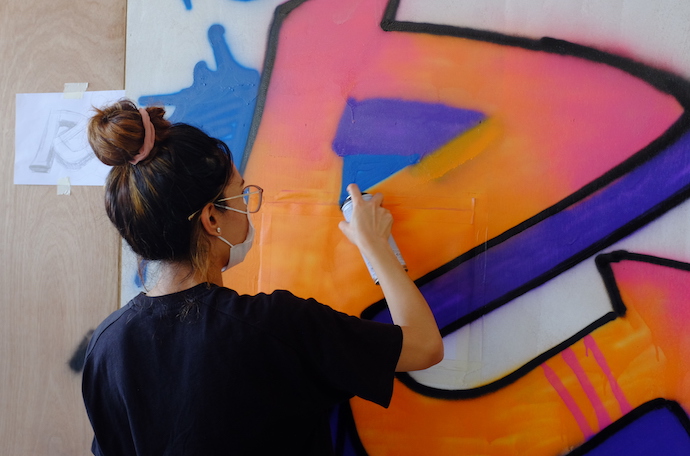 Discover how to transform simple block letters into graffiti style lettering and also how to spray paint your graffiti letterings on a large life-sized board.
Pottery by the Beach
www.sentosa.com.sg/en/things-to-do/events/pottery
9 & 23 September
7 & 21 October
4 & 18 November
4.30pm – 6.30pm
Emerald Pavilion, Siloso Beach
$15
Immerse yourself in the therapeutic process of moulding your own wares amidst the tranquil beach surroundings. Hand-built pottery is highly customisable and unique since it uses no machinery, only your hands.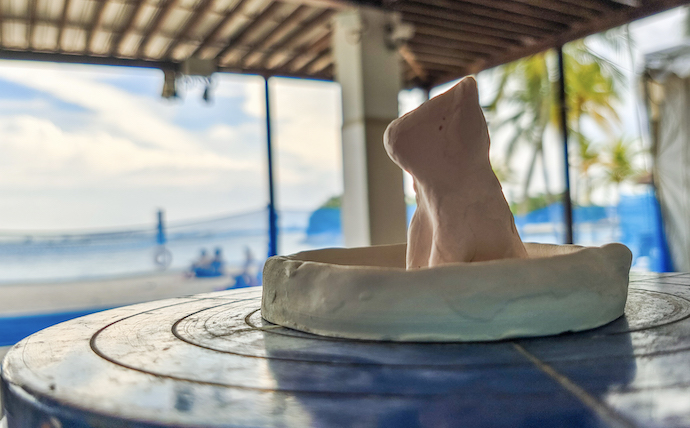 Pick up various basic hand-building techniques such as pinching, coiling, slab-making and hollowing to create your own masterpiece.
Fort Siloso Night Experience
www.sentosa.com.sg/en/things-to-do/events/fort-siloso-night-experience
10 & 24 September
8 & 22 October
5 & 19 November
Session 1: 7pm – 8.30pm
Session 2: 8.30pm – 10pm
Fort Siloso Skywalk Entrance
$15 (inclusive of $15 Southside F&B vouchers)
Explore Fort Siloso, Singapore's only preserved coastal fort that served as part of the island's defences, when night falls. The on-site military museum contains a treasure trove of World War II memorabilia including coastal guns, the remains of fortified military structures and tunnels, as well as an interactive video documentary, complete with wax figures of Japanese and British soldiers at the Surrender Chambers.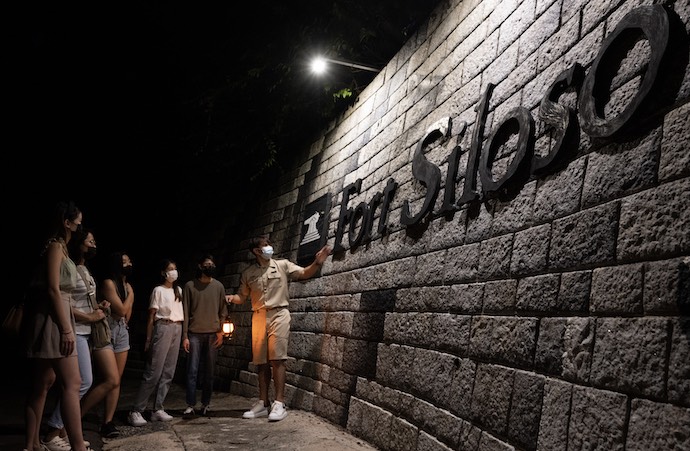 In this 1.5-hour tour, you'll be led by a guide carrying a kerosene lamp for a realistic experience resembling the dim setting that World War II soldiers had to endure.
Ukulele by the Beach
www.sentosa.com.sg/en/things-to-do/events/ukulele
6, 13, 20 & 27 September
4, 11, 18 & 25 October
1, 8, 15 & 22 November
Session 1: 5pm – 6pm
Session 2: 6.30pm – 7.30pm
Skypark Sentosa by AJ Hackett
$10 (inclusive of $10 Skypark Sentosa voucher)
Learn the basics of playing the ukulele while soaking up majestic views of the sea from the 50m-tall SkyBridge. This fun, relaxing and interactive workshop is suitable for beginners without prior music training.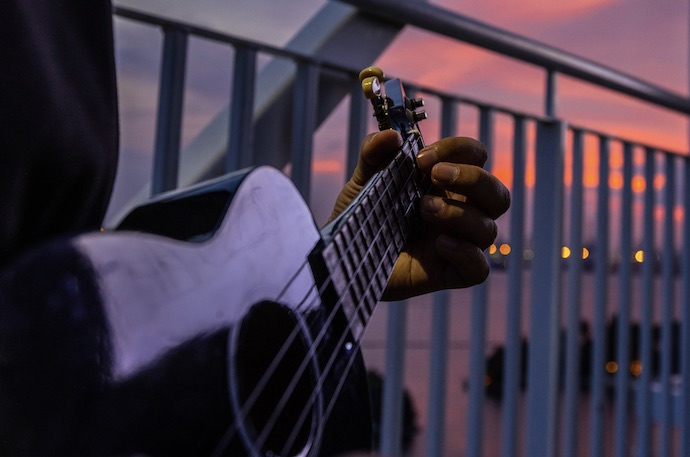 You'll learn basic chords, basic rhythm and basic strumming, and will eventually be able to play a few popular songs. Ukuleles will be provided during the lesson.