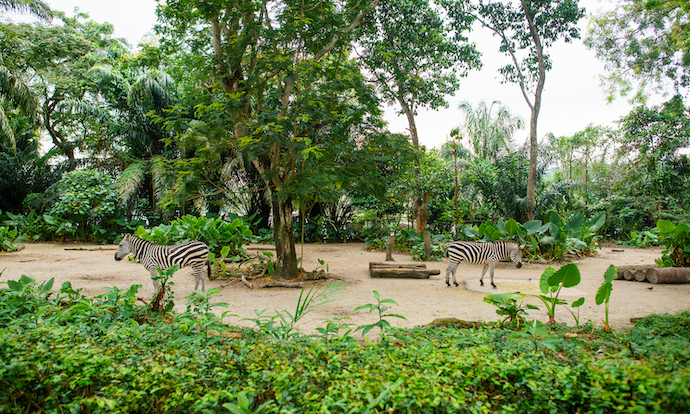 Calling all animal lovers! When it's safe to explore and sightsee again, make plans to visit  Singapore Zoo, ranked as the world's third best zoo by Tripadvisor Travellers' Choice Award 2018.

Singapore Zoo is world-famous for its "open concept", where animals live and roam freely in spacious and landscaped environments which simulate that of their natural habitats.
The 26ha Singapore Zoo is home to more than 2,400 animals from over 300 species.
Find out why Singapore Zoo has been drawing big crowds since it opened in June 1973.
1. Engaging Animal Shows
Singapore Zoo's entertaining and engaging shows feature a range of talented animals, accompanied by their keepers, such as elephants, sea lion, lemurs and more.

• Splash Safari Show
10.30am, 5pm
Shaw Foundation Amphitheatre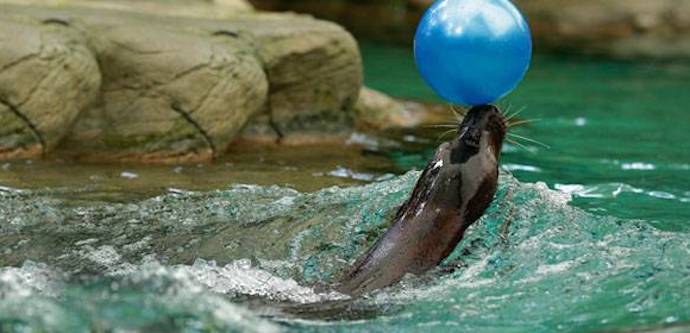 See the high-energy antics of the mischievous and adorable California sea lion who can glide gracefully on the water and balance a ball on its nose effortlessly.

• Animal Friends Show
11am, 4pm
Rainforest Kidzworld Amphitheatre
Witness how domesticated four-legged animals like cats and dogs can get along and be inspired to love and care for all animals. See how a dog's acute sense of smell comes to the rescue and discover who's capable of gravity-defying jumps.

• Elephant Presentation
11.30am, 3.30pm
Elephants of Asia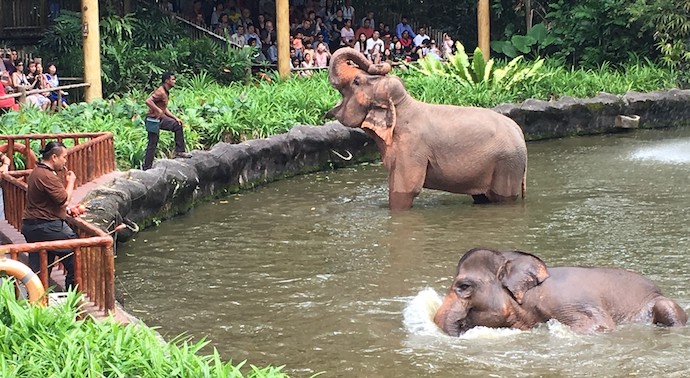 Learn interesting facts and quirks about five magnificent female Asian elephants from their elephant keepers. Watch Komali, Jati, Gambir, Intan and Aprila forage, explore and interact with one another as well as their keepers.

• Rainforest Fights Back Show
12.30pm, 2.30pm
Shaw Foundation Amphitheatre
Discover just how diverse and fragile the rainforest is, and marvel at the dexterity and skills of rainforest creatures such as coatimundis, lemurs and snakes.
2. Fun Feeding Sessions
Get up close to the animals and let them eat out of your hand during their feeding sessions. Buy the animal feed at least 15 minutes before the feeding session. See the animals when they are most active and hear fascinating stories about the animals from their keepers.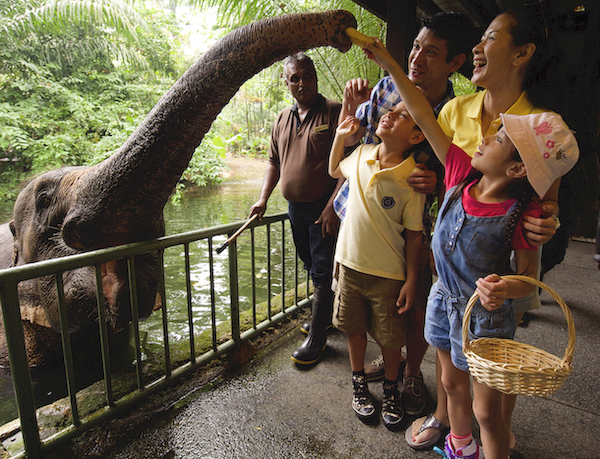 • Elephant Feeding
Elephants of Asia
9.15am, 1.30pm & 4.30pm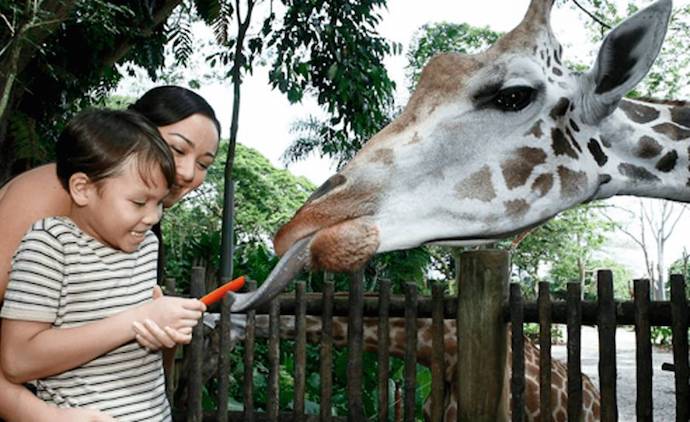 • Giraffe Feeding
Wild Africa
10.45am, 1.50pm & 3.45pm

• Goat Feeding
Rainforest Kidzworld
11.30am & 3.30pm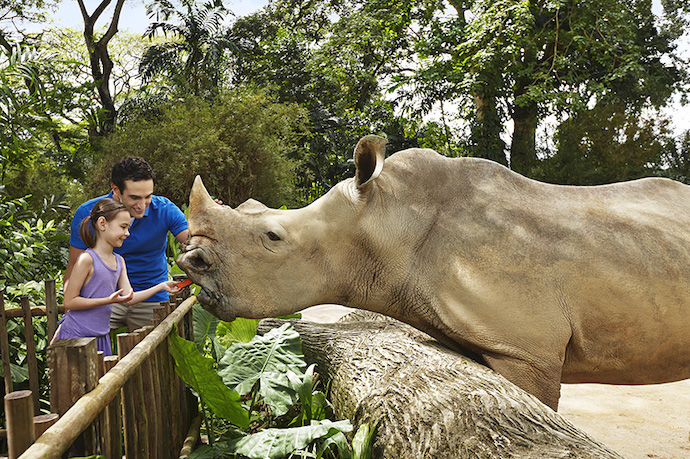 • White Rhinoceros Feeding
Wild Africa
1.15pm
3. First-Of-Its-Kind Jungle Breakfast With Wildlife
9am – 10.30am daily (animal appearance from 9.30am – 10am)
Ah Meng Restaurant (Terrace)
$35 adult, $25 child (aged 6 to 12)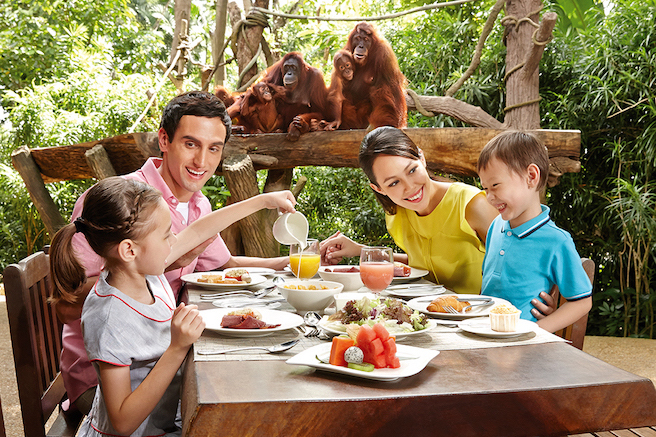 No other zoo in the world offers the opportunity to enjoy the first meal of the day in the company of charming orangutans. Be sure to have your camera ready to capture the spontaneous wildlife action and take selfies with the animals.

In between the wildlife encounters, tuck into an international buffet breakfast spread which includes fruits, pastries, cereal, cold cuts, local favourites and western staples.

4. Interactive & Informative Keepers' Chit-Chat Sessions
Learn about your favourite wildlife from their keepers who will share interesting facts and quirks about the animals during interactive chit-chat sessions. Some of these sessions take place during the animals' feeding sessions (see "Fun Feeding Sessions" above).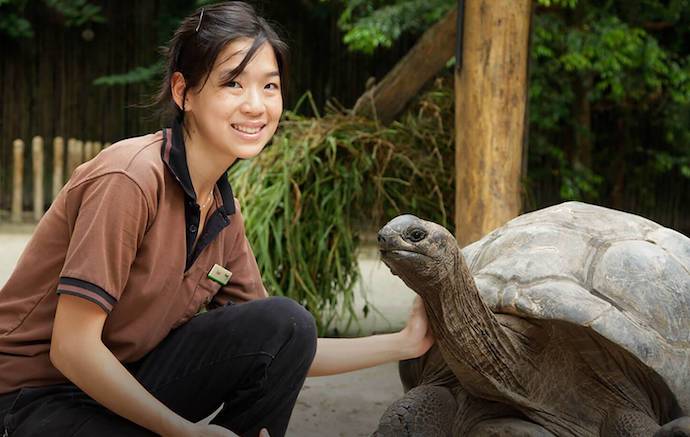 Other sessions include:
• African Painted Dog
Wild Africa
1.40pm

• Chimpanzee
Chimpanzee Exhibit
4.35pm

• Crocodile
Sungei Buaya
4.45pm (Sundays only)

• Giant Tortoise
Reptile Garden
1.15pm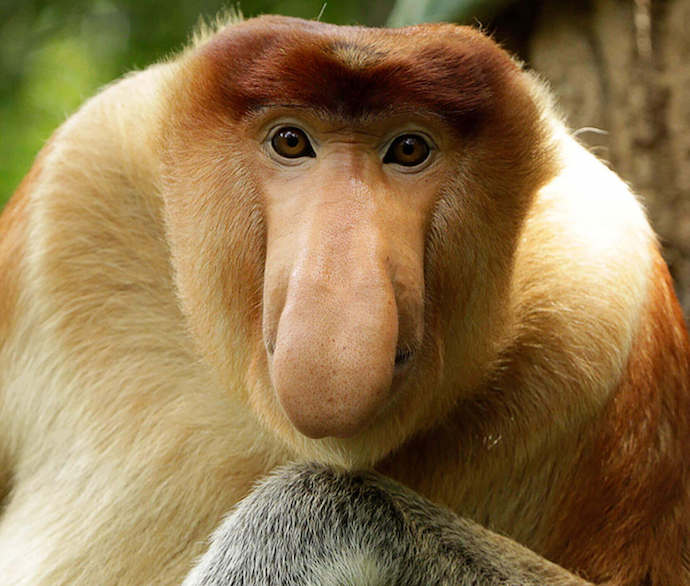 • Proboscis Monkey
SPH Foundation Conservation Centre
4.15pm

• Pygmy Hippo
Pygmy Hippo Exhibit
2.30pm

• White Rhinoceros
Wild Africa
1.15pm

5. Guided Wild Discovery Tour
10.30am – 11.30am | 3.30pm – 4.30pm
$48 adult, $35 child (aged 3 to 12)
Maximum of 7 persons per tour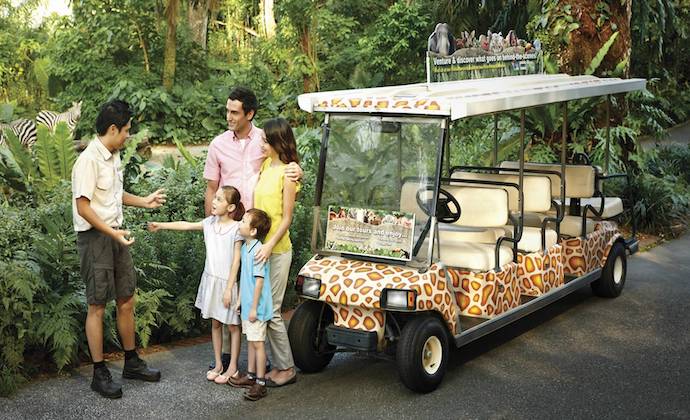 Explore Singapore Zoo's most popular exhibits from the comfort of a buggy during this one-hour guided tour. Learn about how the animals are cared for, discover the animals' unique traits and get the chance to feed animals like giraffes and giant tortoises.