One of Singapore's oldest housing estates which was developed in the 1930s, Tiong Bahru is known for its charming old-new vibe where the traditional coexists together harmoniously with the contemporary.
Considered one of the country's coolest and most sought-after neighbourhoods, Tiong Bahru offers intriguing discoveries at almost every corner, promising something for everyone.    

We highlight 5 reasons to check out this hip neighbourhood:
1. Discover Its Rich History & Heritage
History buffs may be surprised to learn that much of the area around Tiong Bahru was once dotted by graves. Its name, which translates as "new cemetery" (Tiong means "end" in the Chinese-Hokkien dialect, while Bahru means "new" in Malay), alludes to this interesting historical fact.
The graves of Tan Tock Seng, one of Singapore's most important early pioneers who also founded Thian Hock Keng Temple (Singapore's oldest temple at Telok Ayer Street), as well as his daughter-in-law Chua Seah Neo and granddaughter-in-law Wuing Neo can be found on a hill overlooking Outram Road.

Interestingly, in the early days, Tiong Bahru was called mei ren wo ("den of beauties") and er nai chun ("mistress village") because it housed many mistresses of rich Singapore men.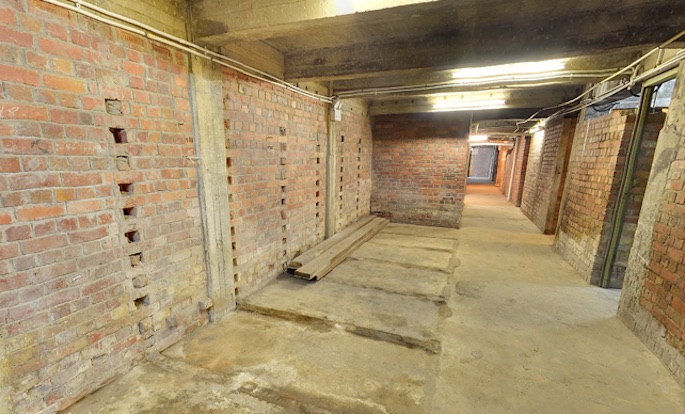 The neighbourhood is also home to Singapore's last pre-World War II civilian air raid shelter. Located at the basement of Block 78 Guan Chuan Street, the air raid shelter is hidden behind the rows of coffee shops and café, right beside the carpark. Built in 1939, the air raid shelter is the size of about 13 five-room HDB flats and can accommodate around 1,600 people. It is not opened to the public, but the posters lining its walls outside tell the story of its history and purpose.

The original Tiong Bahru Community Centre at Eu Chin Street built in 1951 was converted from an air raid shelter.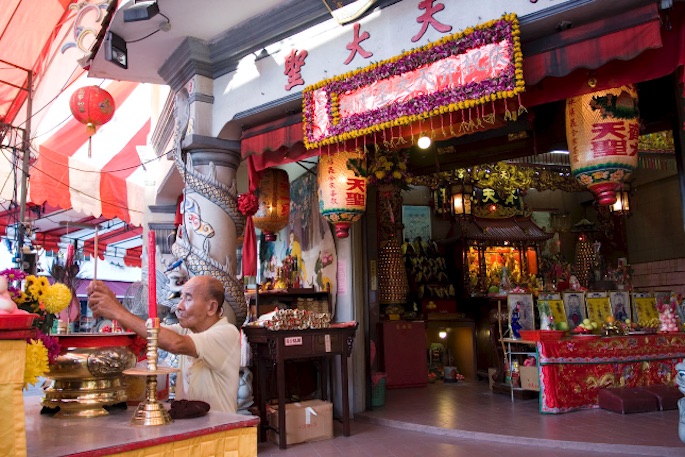 Over at 44 Eng Hoon Street is the 100-year-old Tiong Bahru Qi Tian Gong or more popularly known as Tiong Bahru Monkey God Temple. Dedicated to Sun Wu Kong, the Monkey King from Wu Chen-en's classic 16th century fable Journey to the West, it houses more than 10 statues of the Monkey God, with some dating back to over a century. The temple is said to be the first in Singapore dedicated to the worship of the Monkey God.
2. Admire Its Unique Architectural Features
Tiong Bahru boasts some of the most iconic low-rise pre-World War II shophouse, flat and building architecture in the country.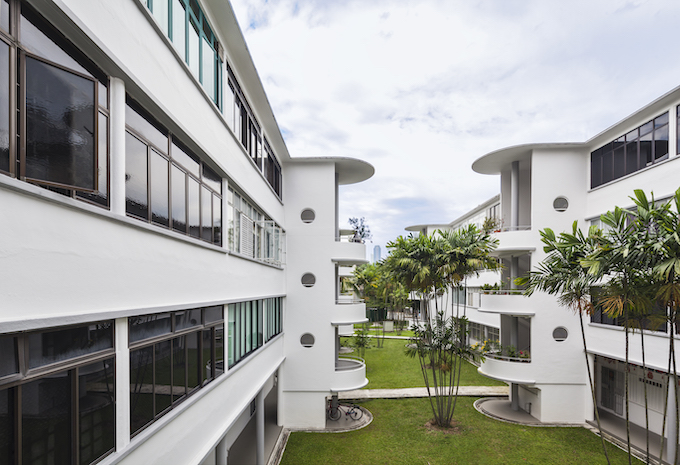 The pre-war buildings, designed by architect Alfred G. Church between 1936 and 1941, were inspired by the minimalistic Streamline Moderne style, a late development of the Art Deco movement. Designed to look like cars, trains, ships and airplanes, the buildings had simple, uncluttered lines; clean, curved shapes and rounded corners; long horizontal and vertical lines; bands of windows; flat roofs; glass blocks; and group windows.

Take note that some of the balconies at blocks 57 Eng Hoon Street, 82 Tiong Poh Road and 76 Guan Chuan Street are covered with unpainted bricks laid out in patterns of darker and lighter bricks.
Back in the day, Blocks 81 and 82 along Tiong Poh Road were called "aeroplane flats" as they looked like the wings of an airplane from afar.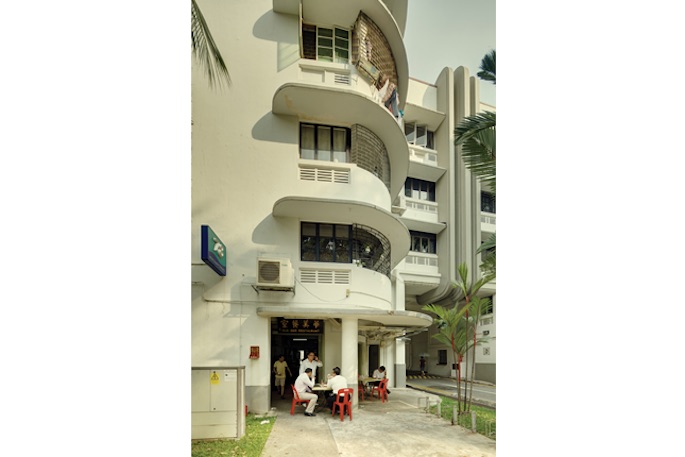 Be sure to check out the distinctive curved horseshoe-shaped flats at Moh Guan Terrace and Guan Chuan Street, built between 1939 and 1940.

See how many spiral staircases you can spot at the back of the shophouses and flats. These staircases provide an alternative access and are also fire escapes.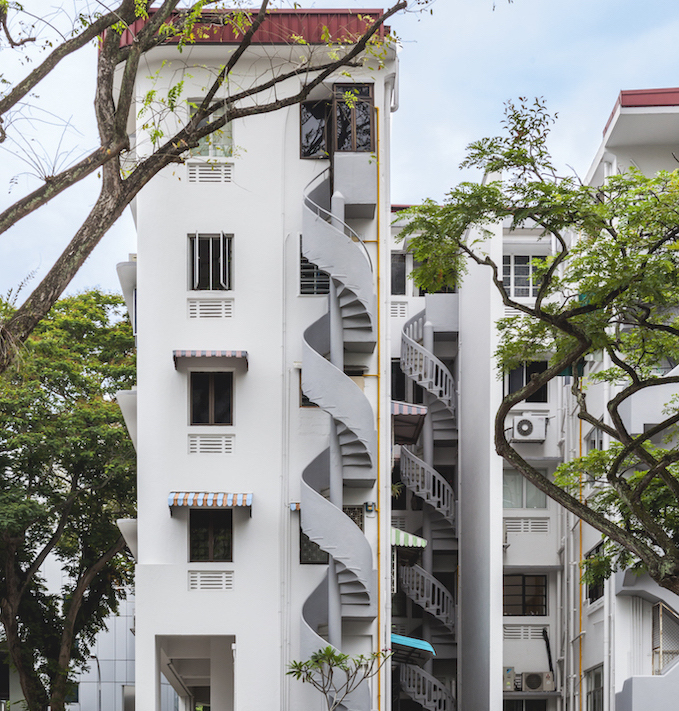 See if you can spot the well-maintained network of back lanes in the blocks of flats and also if you can recognise five-foot ways, a key feature (introduced to Singapore by Stamford Raffles via the 1822 Raffles Town Plan) of shophouses which offer shelter to pedestrians who are walking from one end of a block to another.
3. Take Snapshots Of Street Art 
Keep your eyes peeled for captivating pops of colour in the form of murals depicting scenes of life in times past on the walls of the neighbourhood.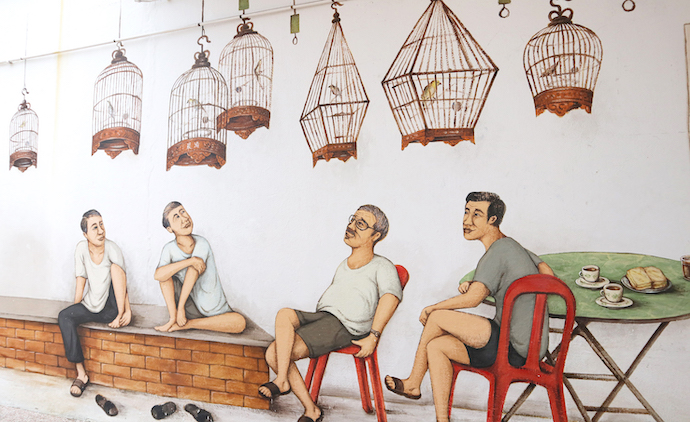 Some of the most photographed murals are the ones created by famous self-taught local street artist Yip Yew Chong which can be found at Block 71 Seng Poh Road ("Bird Singing Corner"), Block 74 Tiong Poh Road ("Home") and Block 73 Eng Watt Street ("Pasar & the Fortune Teller").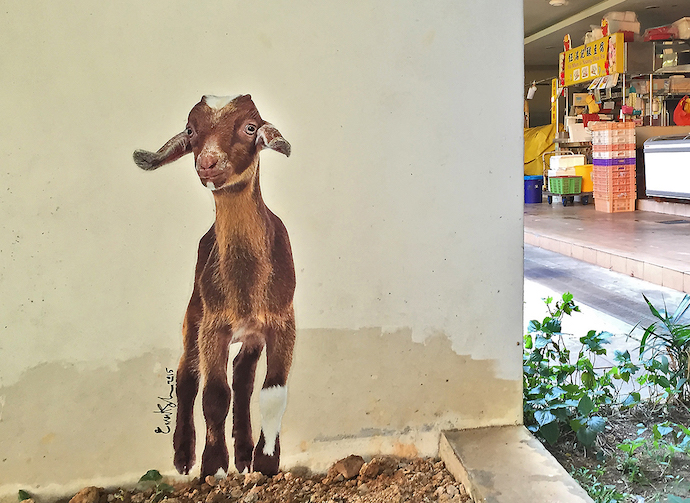 Look out also for local artist Ernest Goh's animal-themed murals which feature goats on the walls inside and outside of Tiong Bahru Market and a goldfish on the wall next to the Tiong Bahru Post Office.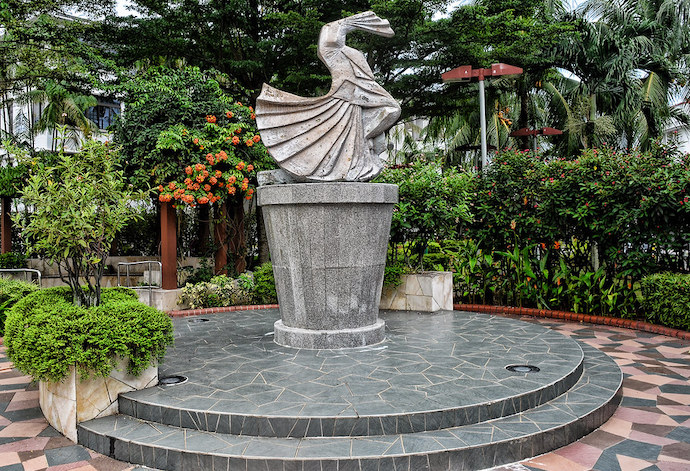 Over at Seng Poh Garden on Seng Poh Road is the Dancing Girl sculpture, the neighbourhood's first and only piece of public art. The 1.2m-high sculpture was created by the late Lim Nang Seng who also created the famous Merlion statue at The Merlion Park.
4. Savour Local Eats & Go Café Hopping

Tiong Bahru is a favourite haunt of foodies, thanks to the estate's many local food stalls, coffee shops, restaurants, cafes, bakeries and more importantly, the famous 69-year-old Tiong Bahru Market.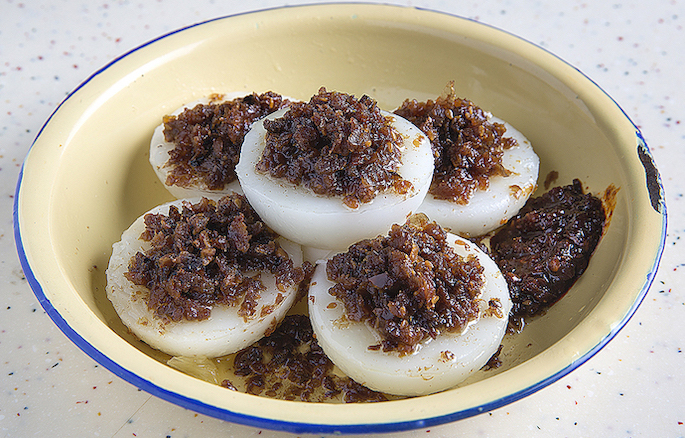 Tiong Bahru Market's food centre, which has over 80 food stalls, is located on the second level. It is famous for local fare such as chwee kueh (steamed rice cakes topped with preserved radish) from Jian Bo Shui Kueh; Hokkien mee (thick yellow noodles fried in prawn and pork stock) from Tiong Bahru Yi Sheng Fried Hokkien Mee; fishball noodles from Hui Ji Fishball Noodles & Yong Tau Foo; roast pork rice from Tiong Bahru Lee Hong Kee Cantonese Roasted; char kway teow (wok-fried rice and yellow wheat noodles with light and dark soy sauce, garlic, chilli, Chinese waxed sausage, egg, fishcake and bean sprouts) from Tiong Bahru Fried Kway Teow; and char siew pau from Tiong Bahru Pau.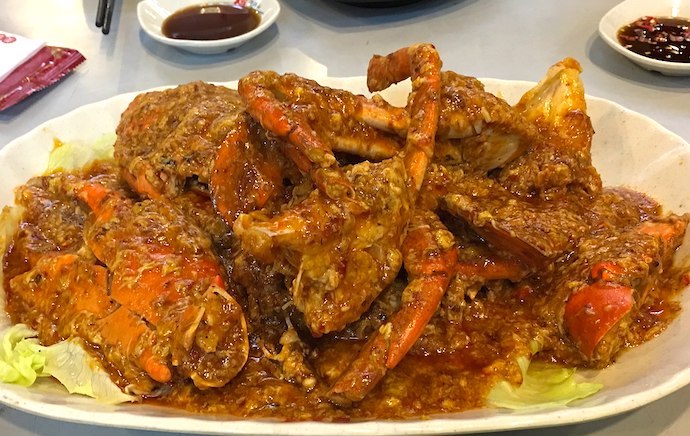 Other institutions serving local specialities include Hua Bee Restaurant at 78 Moh Guan Terrace, Loo's Hainanese Curry Rice at 71 Seng Poh Road #01-49, Old Tiong Bahru Bak Kut Teh at 58 Seng Poh Rd, Por Kee Eating House 1996 at 69 Seng Poh Lane #01-02, Sin Hoi Sai Seafood Restaurant at 55 Tiong Bahru Road #01-59 and Tiong Bahru Galicier Pastry at Block 55 Tiong Bahru Road #01-39.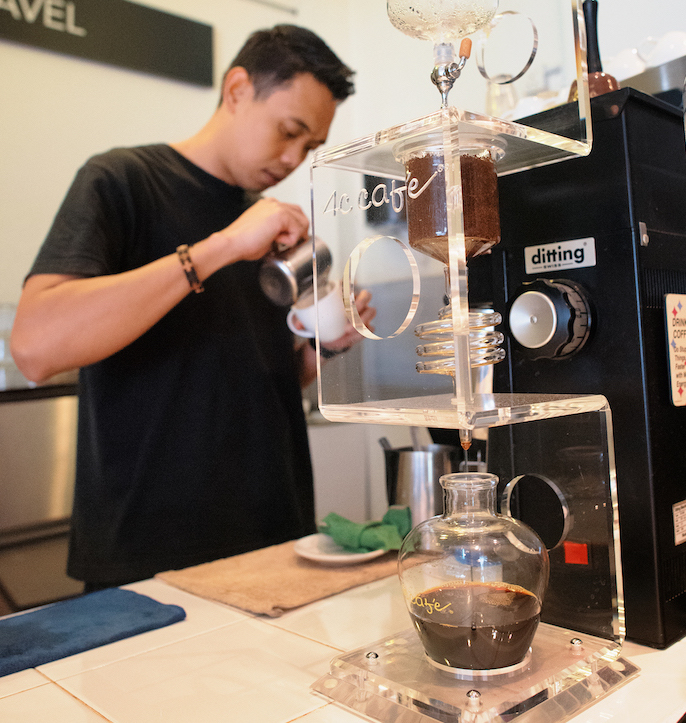 Tiong Bahru is also well-loved for its hipster cafes and bakeries which dot the neighbourhood. Popular spots include Drips Bakery, Flock Café, Forty Hands, Plain Vanilla Bakery, PS. Café Petit and Tiong Bahru Bakery.
5. Shop For Unique, Quirky Goods

Tiong Bahru's indie shops are hotspots for creative types and those looking for one-of-a-kind items.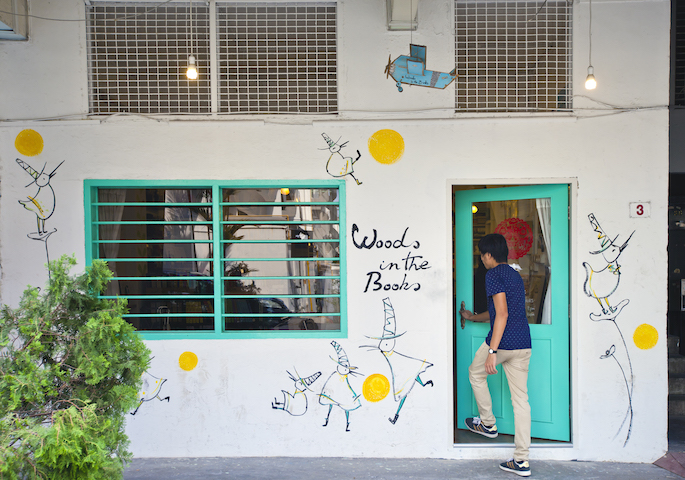 The neighbourhood is home to art galleries ArtBlue Studio, DEGIOSART Gallery and Grey Projects; bookshops BooksActually and Woods in the Books; homegrown multi-label fashion boutique nana & bird and African-inspired fashion boutique OliveAnkara; florist One Olive Floral Boutique; homewear store Maissone Home; and record shop Curated Records.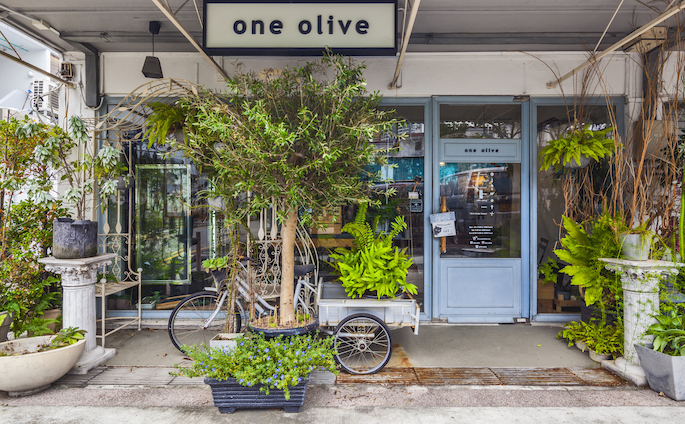 SOUTHEAST-ASIA.COM RECOMMENDS
Want to discover more of Tiong Bahru's rich heritage and culture? Download Locomole's Tiong Bahru Heritage Trail to explore the neighbourhood's charming spots which include its temple, colourful murals, cafes and shops, as well as sample a variety of scrumptious local eats at Tiong Bahru Market.