Need a break from cooking or planning your daily meals but don't want to eat out or queue for takeaways?
Get nutritious, satisfying food delivered to your doorstep on a weekly basis through a meal subscription service, a modern spin on old-school tingkat (tiffin carrier) deliveries. Most services offer a variety of dishes to cater to different palates, dietary requirements and fitness goals.
These 5 meal subscription providers take the stress out of meal preps and make eating at home a breeze.
From $72.40 a week for 3 dinners for 2 persons
Fresher Dinners offers a multi-cuisine menu featuring wholesome, dishes prepared without using any preservatives or additives. A different menu is featured each week which includes one hearty soup and seafood dish. Crowd favourites include Ayam Panggang Pedas Manis, Kimchi Relish Chicken, Kimchi-jjigae, Steak n Mash and Tom Yum Seafood Pasta.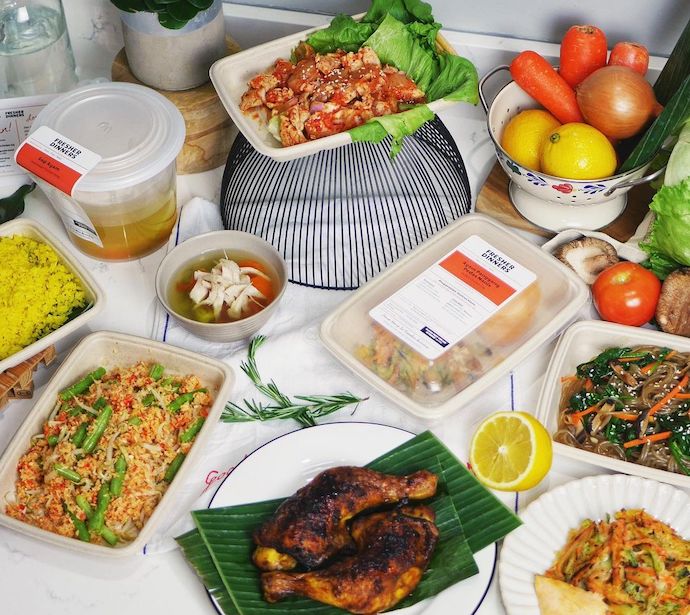 Dishes are cooked in small batches following made-from-scratch recipes before delivery, then immediately "blast-chilled" to bring the food temperatures down to the safe zone to retain the food's texture, flavour and nutrients.
From $180 for 12 meals per week
Keto fans rejoice! You can leave the meal planning to Ketomei, Singapore's first keto-compliant meal delivery service, which offers low-carb, keto-compliant Asian and Western dishes cooked by experienced chefs.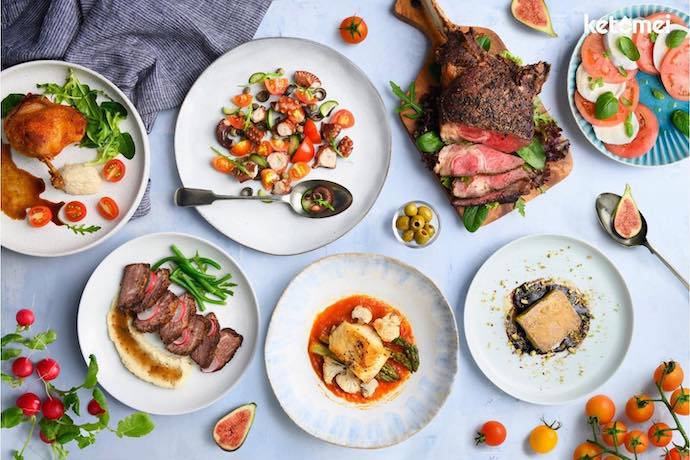 On the menu are local and international favourites such as Braised Beef, Beef Ramen Soup, Black Pepper Prawn, Sambal Chicken, Chicken Shawarma, Northern Thai Pork Curry, Garlic Rosemary Pork, Italian Pork Ragu, Peri Peri Chicken and Montreal Salmon.
From $99.87 for 3 meals per week for 1 person
For healthy, French-inspired gourmet food, look to My Cuistot ("my chef"), a French company which also offers meal subscription services in France, Spain, UK and US. Dishes are cooked in small batches on the same day of delivery by an experienced chef in Singapore.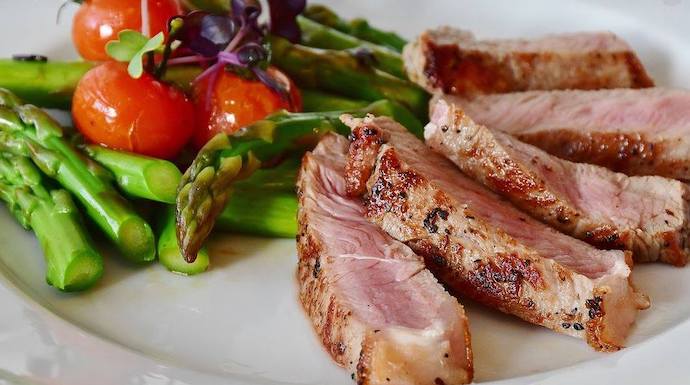 The Singapore site only offers a Custom Menu which features over 30 rotating dishes. You can customise the dishes based on your dietary preferences and food allergies, and also select organic options. Choose from healthy dishes such as Pork Chops, Grilled Red Snapper Fillet, Lentils Meatballs, Turkey Cutlets, Creamy Penne with Chicken, Beef Flank Steak and Vegetarian Spanish Tortilla, as well as low-cal and low-carb options like Honey Mustard Chicken Breast, Halibut Fillet, Quinoa Bowl, Cumin Cauliflower Steaks, Curry Tofu Bites, Turkey Garlic Meatballs, Ginger Teriyaki Chicken and Beef Stew.
From $15 per meal
Nutrition Kitchen founders Pete Fisher and Josh Li, both personal trainers, believe that eating clean and healthy doesn't have to be bland or boring. Depending on your fitness goals – "I want to lose weight" or "I want to build muscle" – you can choose between low- or moderate-carb, and regular- or large-balanced meals based on how active your lifestyle is.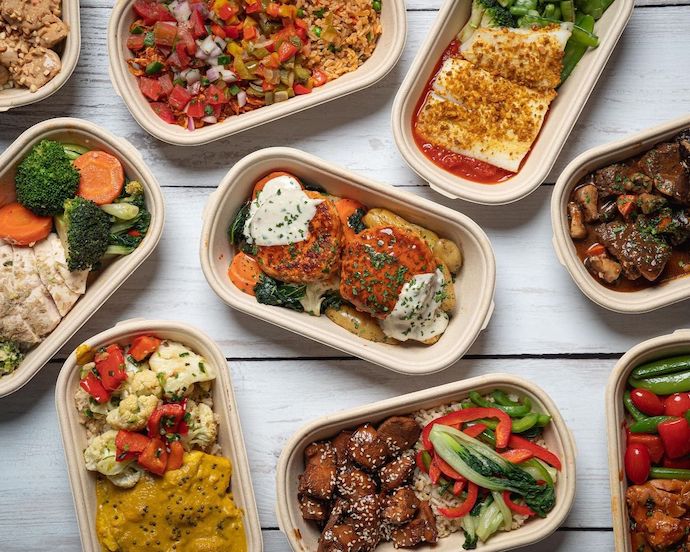 The ingredients, calories and macronutrients for each dish are listed clearly to help you reach your health goals. The menu features chef-prepared dishes such as Korean BBQ Chicken, Thai Style Chilli Lime Roasted Sole Fish, Swedish Style Chicken Meatballs, Bacon & Mushroom Frittata and Tandoori Chicken.
From $7 per meal
Nutrify Meals lets you customise your meals according to your fitness goals. Build your meals by selecting from a variety of proteins, carbs and veggies in different portion sizes (from 50g to 400g). After choosing your meals, the macro calculator will automatically display the calories, protein, carbs and fat content of the selected items to help you make healthy food choices.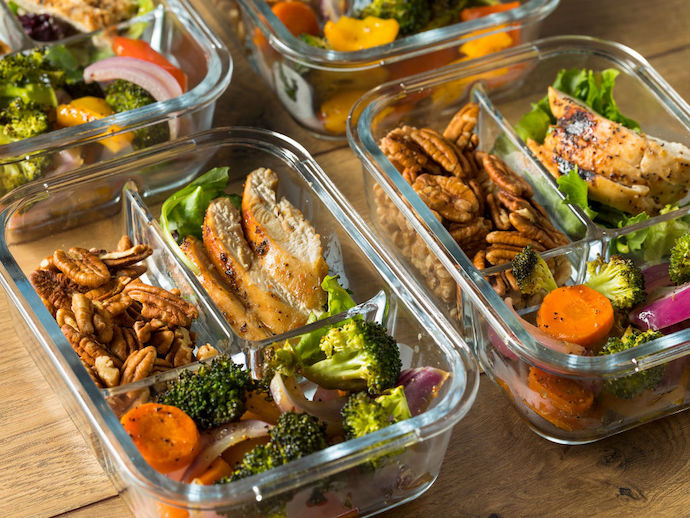 Menu items include Blueberry Protein Pancakes, Baked Herb Breaded Chicken Breast, Roasted Chicken Thigh, Grilled Flank Steak, Baked Sesame Crusted Salmon and Orzo Pasta with Herb Salad.