School's out and fun is in. With so many exciting activities taking place this month, there's no lack of family-friendly options to explore throughout Singapore during the school holidays.
We highlight five activities where the whole family can have fun together.
Till 31 August
North Atrium, Suntec City
https://dinoquest.com/

Are you or your kids crazy about dinosaurs? Here's your chance to be transported into the world of Aussie dinos through five thematic zones: Explorer's Hut, Dinosaurs of Darkness, Extinction Cave, Dig Site, and Dinosaur Dreaming.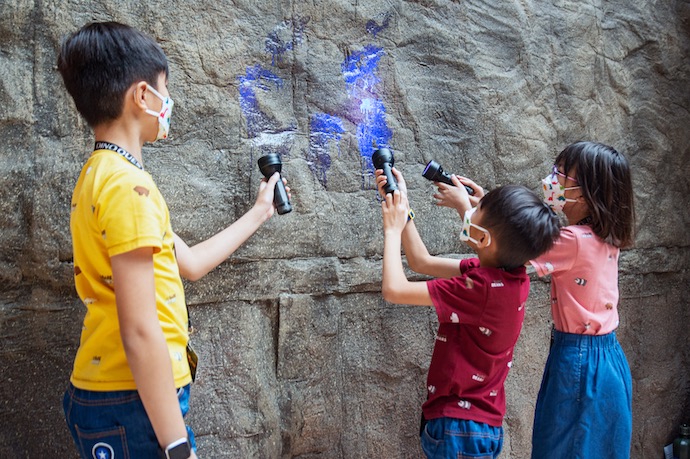 Look out for the most updated reconstruction of the Timimus, a tyrannosaurus discovered at Dinosaur Cove in 1994 by Emerita Professor Patricia Vickers-Rich and her husband Professor Thomas Rich. Alongside the Timimus, discover the other ancient findings from Dinosaur Cove, which took over 700 personnel and 40 years (and counting) to uncover its secrets.
You'll also get to embark on a personal quest and experience the thrill of discovering your very own fossil. Identify your fossil right, and you just might unlock the rare trait of renaming and customising the appearance of the prehistoric creature!
Ongoing
Jewel Changi Airport
https://www.jewelchangiairport.com/en/attractions/Jewel-rassicQuest.html
Bringing storytelling to life through digital interactivity, this augmented reality game lets you time travel 89 million years back to the Late Cretaceous period to see magnificent dinosaurs such as the T-Rex and Velociraptor in action just metres in front of you.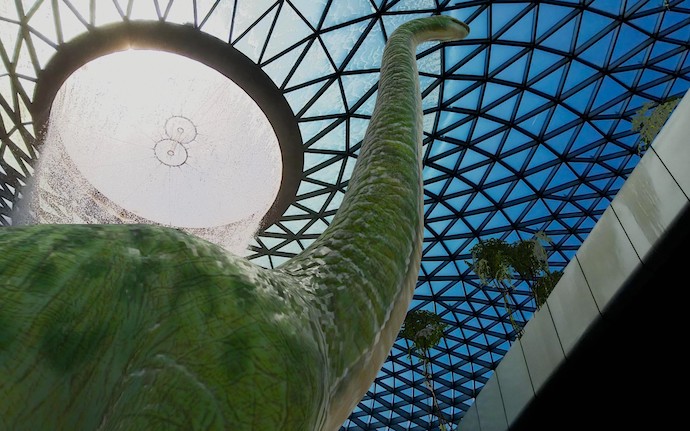 Grab a specially-developed TimeLens (tablet) to trail the dinosaurs and watch them wander and fly; discover their hiding places and nests; learn about their eating habits; feed them; and hunt for their eggs on a 90-minute mission.
Till 19 June
Supertree Grove, Gardens by the Bay
https://www.gardensbythebay.com.sg/en/things-to-do/calendar-of-events/childrens-festival-around-the-world-with-kiztopia.html
Check out eight brightly-coloured giant inflatables featuring the animal characters of Kiztopia Friends at the Children's Festival – Around the World with Kiztopia. The inflatables, which feature well-loved Kiztopia characters on hot air balloons, bear iconic landmarks such as the Sydney Opera House and Mount Fuji.
Artsy folks can participate in painting workshops and assemble puzzles, while the sporty ones can break a sweat at the various carnival games.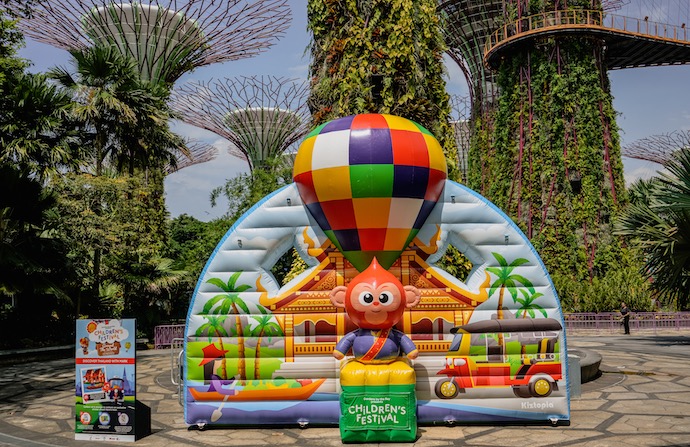 Kids can "board" two of the inflatables to take photos and pick up a free activity booklet to complete activities centring on the eight inflatables to redeem an exclusive sticker sheet.
There are two ticketed interactive zones – Happy's Craft World ($8 per activity) and Tiger's Sports Arena ($18 per person) – for kids to participate in either craft or sports activities, respectively. Kids can take up clay art painting, scratch painting and 3D puzzle assembling of animals and iconic landmarks, or have fun in the sun with basketball, ring toss, football and more.
Till 3 July
The Annexe, Science Centre Singapore
https://www.apolloentmedia.com/brickmanwonders
See over 50 impressive creations of the world's most iconic landmarks, built with more than 1.4 million tiny LEGO bricks, and discover how each of these amazing masterpieces are brought to life through arts, technology and science.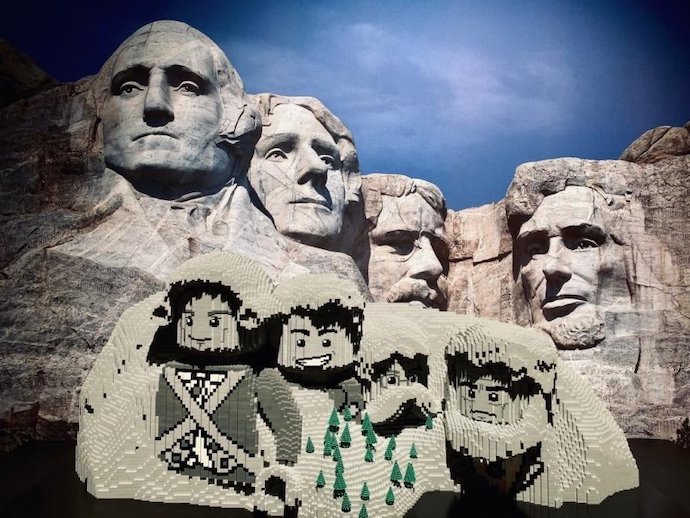 From the magnificent Arc De Triomphe in France to Italy's Leaning Tower of Pisa, and from the Singapore's Merlion to Himeji Castle in Japan, the creations took the Brickman team of skilled LEGO brick artists over 205 days to design and build them.
You can also try your hand at building your own LEGO models in one of the many play stations.
Till 26 June
Singapore Zoo & River Wonders
https://www.mandai.com/en/things-to-do/whats-on/events/playtime-toybox.html
You and your kids can learn more about the fascinating world of animals at Singapore Zoo and River Wonders with popular Hasbro brands like My Little Pony, MONOPOLY, Play-Doh and NERF.
There are 12 activities to take part in at the two wildlife parks. Start the wild adventure by pre-purchasing a Toybox Experience Passport which comes with a limited-edition Playtime at Toybox keychain. Conquer all the activities to fill the mini Toybox collection with four mini magnets.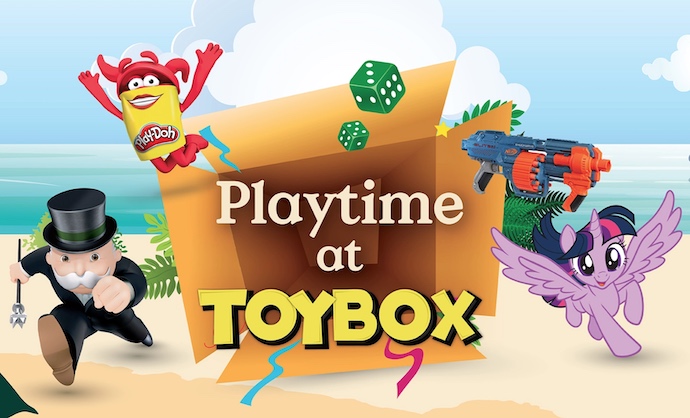 At the NERF Archerfish Accuracy Challenge, see how many targets you can hit, and at My Little Pony Twilight Sparkle's Yoga Challenge, strengthen your core muscles with animal poses. There are also beauty stations for colourful hair extensions just like Twilight Sparkle and friends.
At MONOPOLY Central, uncover insights about the animal residents at Singapore Zoo and River Wonders, and at the Play-Doh station, knead and mold or whiz through a Play-Doh-themed obstacle course.