There's nothing like a bit of feel-good live music and performances to help you get into the festive mood. Esplanade – Theatres on the Bay is now open for indoor live concerts and stage performances with mandatory safe-distancing measures in place so you can enjoy Christmassy tunes, festive melodies, comedy skits and more with peace of mind.
Here are 3 concerts to catch to herald the Christmas season and celebrate the most wonderful time of the year.
17 December, 12.30pm
Esplanade Concert Hall
$10 (receive a $10 Esplanade Mall voucher with every ticket purchased)
Join TEH (short for trombone, euphonium and horn), the first brass trio of its kind, for a wide variety of music including classical, contemporary and pop with a touch of laughter. Staying true to its local roots, TEH translates into "tea", reflecting the Singaporean affinity for tea breaks in a day's work.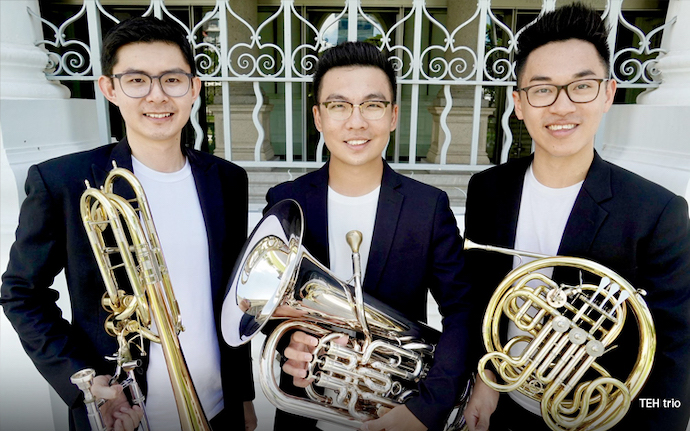 Sometimes, the trio likes its TEH with additional ingredients, so it collaborates with fellow tea lovers for that extra touch of fragrance. At this concert, TEH will be performing with classy, fun-loving piano accompanist Aya Sakou and tuba enhancement Tan Yao Cong. 
15 & 16 December, 7.30pm
Esplanade Concert Hall
$98, $158, $228, $288, $498

The Singapore Symphony Orchestra (SSO) reinvigorates the air with Baroque Christmas concertos and traditional carols, including a new arrangement by Singapore composer Avik Chari.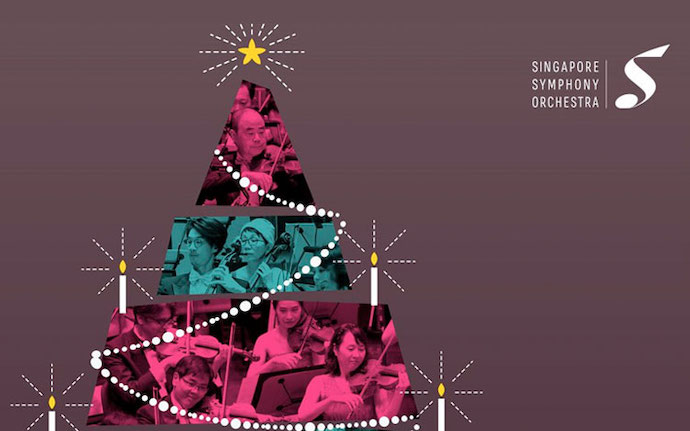 Proceeds from the fundraising concert will help the SSO address its immediate funding needs as it has been deeply affected by the COVID-19 pandemic.
15 – 20 December
Tuesday to Friday: 8pm
Saturday & Sunday: noon, 4pm, 8pm
Esplanade Theatre
$250, $350, $500

Be a part of this ultimate fun-raising year-end experience which marks the return to stage and live performances by Dream Academy. Featuring Dream icons Dim Sum Dollies and Broadway Beng, it also features the singing and comedic talents of Robin Goh, John Lee, Neo Swee Lin, Lim Kay Siu and Kumar. Expect to be entertained by local comedy skits, stand-up comedy and popular Christmas songs.