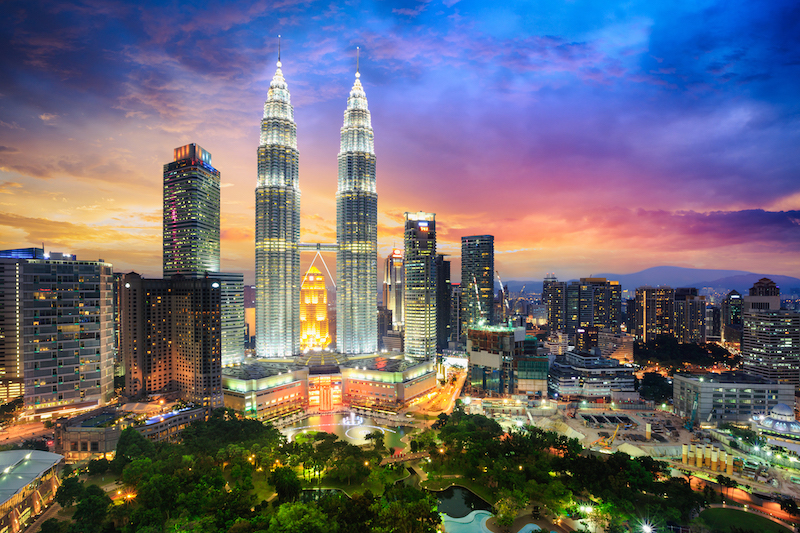 Here are some practical and useful travel information and tips to help make your trip to Malaysia a memorable one.
TIME ZONE
GMT+8
POWER PLUG
• Voltage: 220 to 240 volts
• Frequency: 50 hertz
• Power socket: Three-pin square – plug type G
CURRENCY
Malaysian ringgit  RM or MYR
Denominations
• Notes: RM1, RM5, RM10, RM20, RM50 and RM100
• Coins: 5, 10, 20 and 50 sen
VISA
Visa Exemption
• All citizens of countries in Southeast Asia can enter Malaysia without a visa
• Commonwealth citizens (except Bangladesh, India, Pakistan and Sri Lanka), British Protected Persons or citizens of the Republic of Ireland and citizens of Switzerland, Netherlands, San Marino and Liechtenstein can also enter Malaysia without a visa
Visa Exemption For Social & Business Visit Not Exceeding Three Months
Citizens of Albania, Austria, Algeria, Belgium, Czech Republic, Republic of Slovakia, Denmark, Finland, Germany, Hungary, Iceland, Japan, South Korea, Luxembourg, Norway, Sweden, Italy, United States of America, Bahrin, Jordan, Kuwait, Lebanon, Egypt, Morocco, North Yemen, Oman, Saudi Arabia, Qatar United Arab Emirates, Turkey and Tunisia
Click here for more details on visa requirements.
AIRPORT DEPARTURE TAX
All travellers flying out of Malaysia will have to pay an air departure tax (from 1 September 2019). The tax will depend on the destination and the class of airline flights. Infants and toddlers aged below 24 months as well as airline passengers transiting in Malaysia and leaving the country within 12 hours will not have to pay the departure tax.
Departure Tax
• ASEAN countries: RM8 economy class; RM50 other airline classes
• Non-ASEAN countries: RM20 economy class; RM150 other airline classes
CULTURAL DO'S & DON'TS
Do's
• Remove your shoes before entering a Malaysian home, mosques or temples. Some mosques provide robes and scarves for female visitors. Taking photographs at places of worship is usually permitted but always seek permission beforehand.
• Malays and Indians often eat food with their hands. Some restaurants don't offer any utensils. Instead, each table comes with a water pitcher that is used to clean the hands before and after the meal. Always use the right hand to eat as well as to receive or give something, as it is considered disrespectful in Malay custom to use the left hand to do these things.
• The traditional greeting or salam resembles a handshake with both hands. Malaysians commonly greet each other by placing their right hand over their left chest. This gesture means: "I greet you from my heart".
• Drinks are generally offered to guests and it is polite for guests to accept the offer with both hands.
• Use the thumb of your right hand with four fingers folded under instead of your right index finger to point at places, objects or persons.
Don'ts
• A man should not shake hands with a woman unless the woman extends her hand first.
• Different ethnic groups address each using different names. To avoid confusion, ask a person how they want to be addressed.
• Toasting is not a common practice in Malaysia. The country's large Muslim population does not drink alcohol.
• Malaysians generally do not open their gifts in the presence of gift givers.
• Do not give alcohol, anything made of pigskin, non-halal food and items with pig or dogs images or shapes to Malays. Avoid white wrapping paper as it symbolises death or yellow paper as it's the colour of royalty.
• Do not give cutting utensils like knives or scissors or clocks to the Chinese. Avoid wrapping gifts in traditional mourning colours of white, blue and black. Instead wrap gifts in red, pink or yellow paper. It's best to give gifts in even numbers.
• Do not give frangipani flowers to Indians as they are used in funeral wreaths and do not give leather products to a Hindu. Money should be given in odd numbers and avoid wrapping gifts in white or black paper. Wrap gifts in red, yellow or green paper or other bright colours as these bring good fortune.
VACCINATIONS
Recommended vaccines: Poliomyelitis (childhood booster), Tetanus (childhood booster), Typhoid (food- and water-borne diseases), Hepatitis A (food- and water-borne diseases).
For those venturing outside cities and towns, further recommended vaccines are Hepatitis B, Rabies, Japanese B Encephalitis, Tuberculosis and Meningitis. For those visiting Sabah and Sarawak, Malaria prophylaxis is strongly recommended.
If you are coming from or have recently travelled to South America or sub-Saharan Africa, you must present a certificate of vaccination against Yellow Fever upon arrival in Malaysia.