Craving a little adventure away from city life and longing to be immersed in nature? Go hiking!
If you don't want to venture too far from Singapore, head across to the state of Johor in Malaysia where you'll find many scenic trails for a fantastic hiking adventure.
Here are five trails in Johor worth sweating for!
Gunung Pulai Recreational Forest
Difficulty level: Beginner
Standing at 654m above sea level and about 90km away from Singapore is Gunung Pulai, one of the most accessible hiking spots in Johor. Best of all, this trek is considered relatively easy for regular hikers.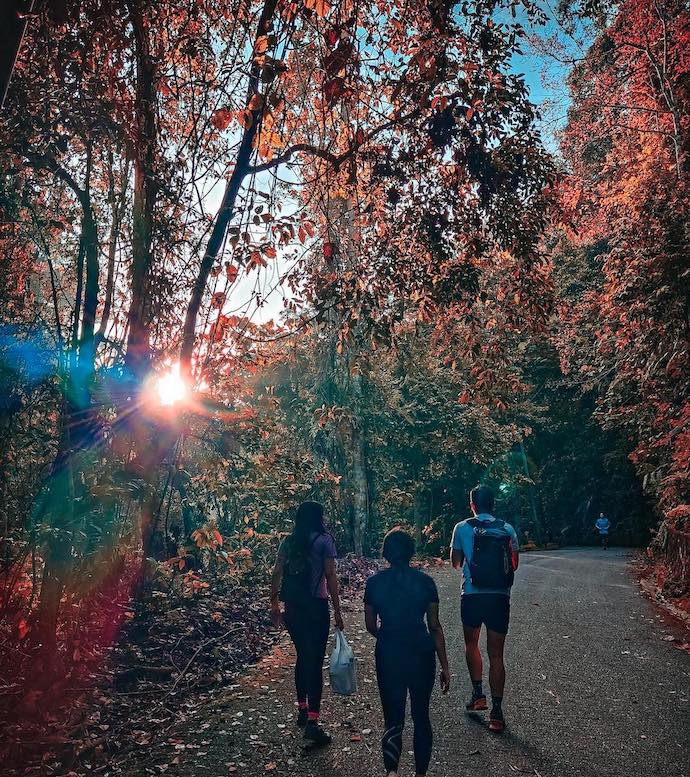 Each way (up and down) spans 5km. In total, it will take about four hours to complete the entire hike. You'll pass by streams and waterfalls along the way, which are great for a quick pit stop to hydrate, have a picnic or even take a refreshing dip.
You can choose to take the easier 5km tarred road or the shorter but steeper 3.14km trail. At the summit of Gunung Pulai, you'll be greeted with a panoramic view of the mountains. The peak is noticeably cooler as well, with lovely streaks of light streaming through the leaves of surrounding trees on a sunny day.
Getting there: The drive from the Johor Bahru checkpoint to Gunung Pulai takes slightly over an hour. If you're taking public transport, board buses BET1, 777B or 7B from JB Sentral towards Kulai Terminal. From there, you can either take a Grab or a regular taxi into Gunung Pulai. Admission is free, and it is best to visit during daylight hours. If you're planning to drive, parking charges are at RM3 (~S$0.95) per car and RM0.50 (~S$0.20) per motorbike.
Endau-Rompin National Park
Difficulty level: Beginner to moderate (depending on trails)

Covering an area of almost 900sqkm, Endau-Rompin is a vast national park filled with forests and waterfalls. Located in the northeast region of Johor, it is one of the world's oldest rainforests, with more than 130 million years of history.
It is also home to some of Malaysia's most endangered animals such as wild boars, deer and the almost extinct Sumatran rhinoceros. Though these creatures are said to be rather elusive, it is best to maintain your distance if you encounter any of them.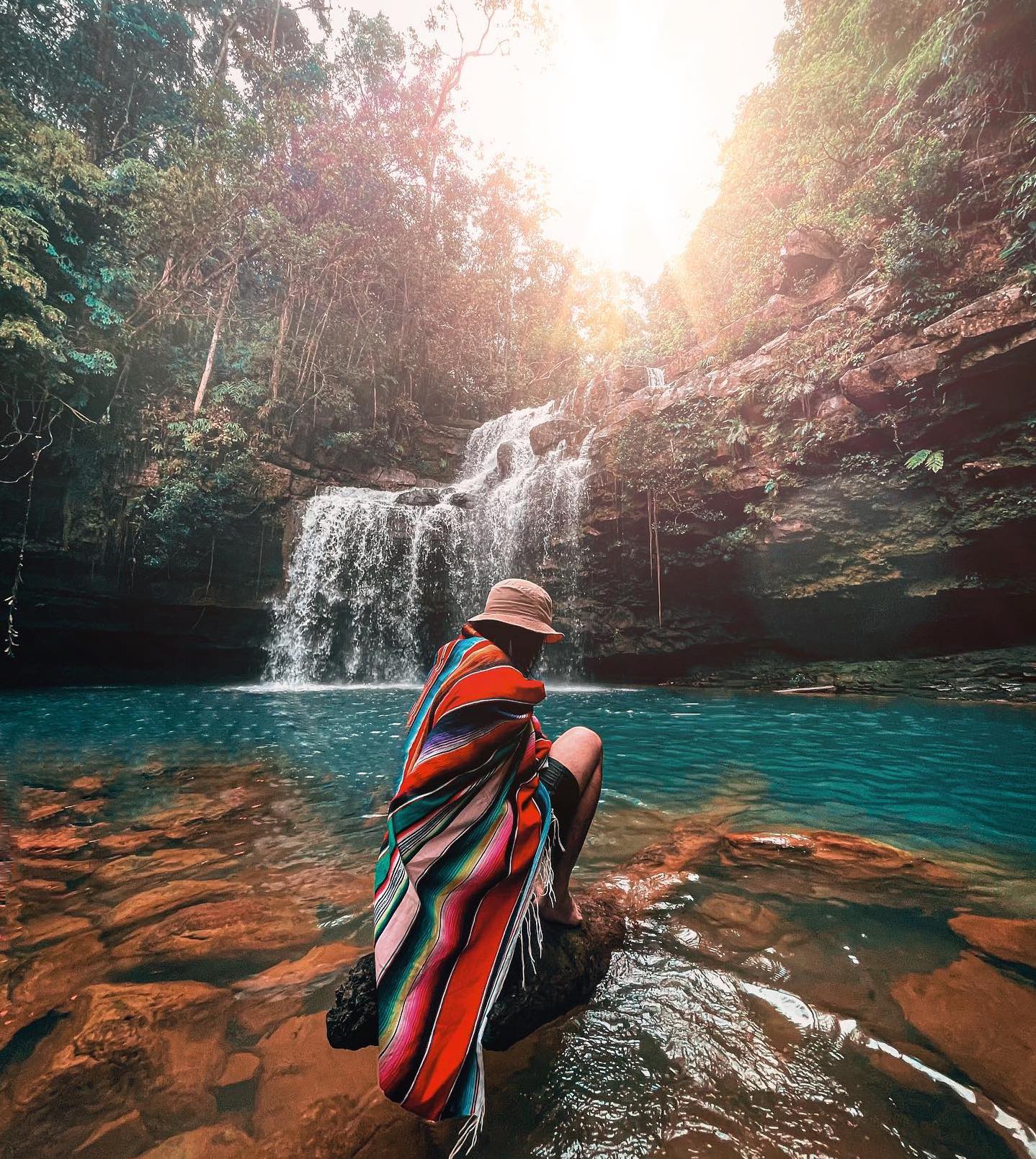 One of the park's main draws is definitely the waterfalls, one of which is the Takah Pandan Waterfall. To reach this waterfall, you'll need to trek (expect some steep sections) for about an hour from Selai Base Camp. Another popular area is the Takah Tinggi Waterfall, which requires a tougher trek from Lubuk Tapah, taking around two to three hours in total.
Tasik Air Biru (Malay for "blue water lake") is an enchanting lake that is worth exploring while you're there too. This lake boasts superbly clear waters which are great for a refreshing dip after the hike.
Getting there: There are three entry points to Endau-Rompin – Peta, Selai and Kuala Rompin –with the two most popular entry points being Peta and Selai. Hire a four-wheel transportation service that will pick you up at Kahang town if you're getting to the park via Peta. The alternative pick-up point is at Bekok town if you're getting to the park via Selai.
You can also opt for a day tour with a planned itinerary. There are several types of accommodation to choose from – camping sites, National Park chalets or National Park dorms. Admission fee to the park is RM10 (~S$3.30), with an additional RM10 (~S$3.30) for a trekking permit and insurance.
Gunung Muntahak
Difficulty level: Moderate

With an elevation of 634m, Gunung Muntahak is the main water source for the famous Kota Tinggi Waterfall. In fact, you'll be moving towards the cascading sounds of water that gradually get louder with each step.
One great thing about Gunung Muntahak is that it remains largely unexplored. With much of its primary rainforest untouched, this destination is best for those who prefer a chill hike without hordes of hikers at every turn. This hiking trail is divided into seven sections, with a mix of gentle slopes (up till section four) and slightly steeper slopes as you move up. The final summit brings you to an elevated view of lush vegetation on a vast land.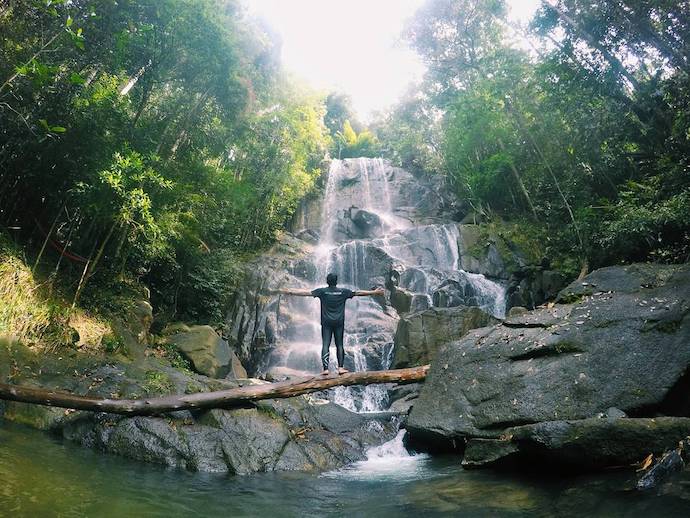 Getting there: Take SBS bus 170 from Singapore to Larkin Terminal in Johor Bahru. From Larkin, hop on a bus to the Kota Tinggi bus interchange. Next, take a taxi to the Wet World Resort entrance (starting point of the trek). The ride will take approximately 90 minutes, while public transport would require a trip of just under three hours. If you set off early in the morning, this can easily be a full day backpacking getaway with no overnight stays.
A hiking permit is required at RM30 (~S$9) per tourist.
Gunung Lambak
Difficulty level: Moderate
Neither permit nor admission fee is needed to climb Gunung Lambak. The trail starts off fairly easy with paved concrete roads before transitioning to the start of a jungle trek, where you'll find a clear pathway of steps and railings that lead to a mid-section.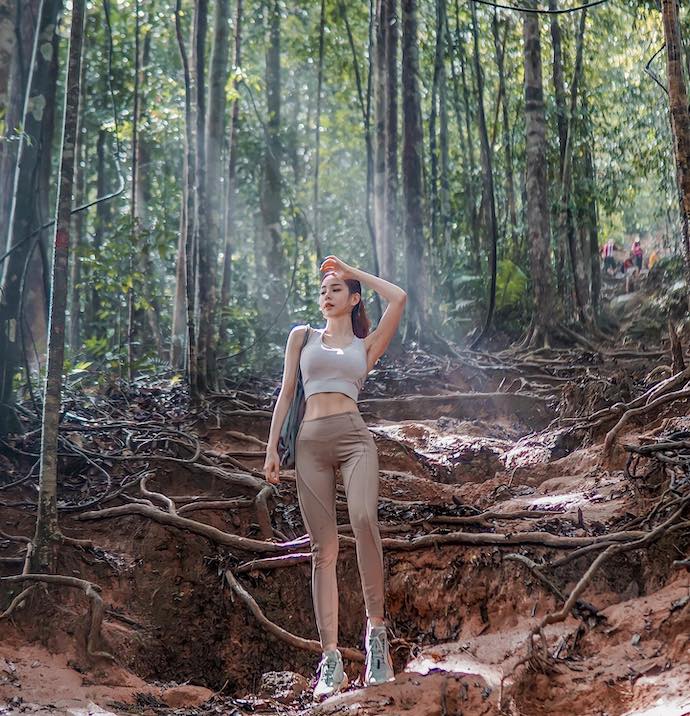 It becomes slightly more challenging towards the end, where paths are steeper with soil and tree roots. The whole process (including ascending and descending) takes approximately four to five hours, with the lowest peak at 470m and the highest at 510m. Apart from flora and fauna, you'll also encounter waterfalls. At the summit, you'll be rewarded with panoramic views of Kluang town.
Getting there: Hop on a 2.5-hour bus ride from Golden Mile Tower to Kluang. From there, take a taxi for a short 6-minute ride to Gunung Lambak. A day trip is usually more than enough for a trip to Gunung Lambak. If you prefer a longer stay, opt for nearby accommodations like Merdeka Hotel and Rail Hotel in Kluang town.
Mount Ophir
Difficulty level: Hard
Known locally as Gunung Ledang, Mount Ophir is a famous mountain rooted in ancient Malay folklore. Legend has it that this mountain was the site of rich gold deposits – a hot spot that lured traders from as far as Greece and China in the past.
Folklore aside, the mountain is the highest peak in Johor at 1,276m. Offering one of the more challenging day treks, it is often on the bucket list of backpackers and thrill-seekers.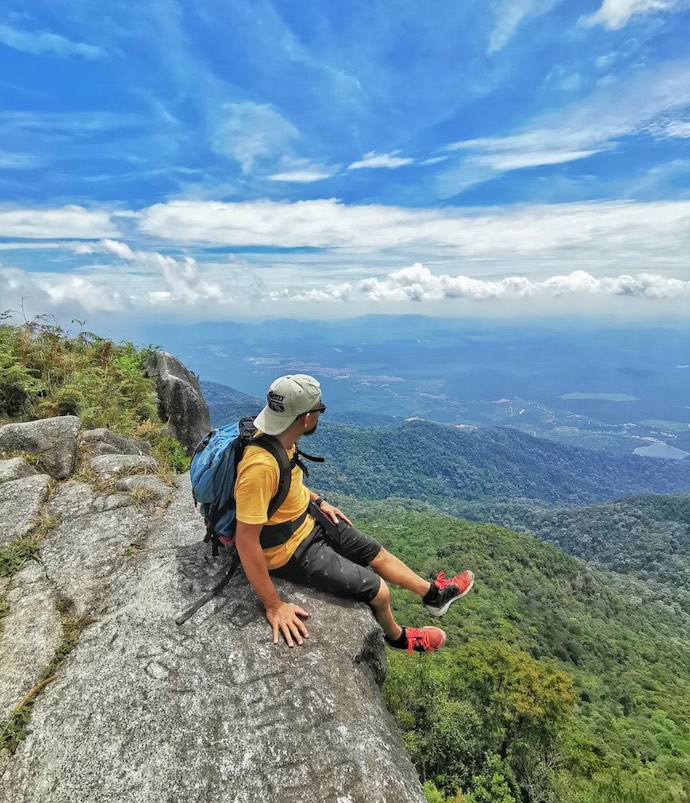 Expect steep rock faces, gnarled tree roots and some gruelling stretches all the way to the top. The hike starts off with a long (and steep) flight of concrete steps. Over time, this transits to mountainous terrain right up towards the summit with a total of seven checkpoints. Because of the steepness, climbing down is every bit as challenging as the climb up. In total, it will take about eight to 11 hours to complete the hike.
As Mount Ophir is a popular tourist destination, do make your reservation in advance as limited climb permits are handed out each day. Start your journey from as early as 7am to have ample time to climb within the day and to secure the permits, especially if you're going with a large group. Reserve your permit beforehand via tamanhutanlagenda@yahoo.com.
Getting there: Take bus 170 from Singapore to Larkin Terminal in Johor Bahru. Next, take an express bus from Larkin to Segamat (~3 hours 15 minutes). From Segamat Interchange, grab a taxi for about RM80 (~S$25) to Asahan.
Alternatively, drive from Singapore (about four hours). There are plenty of overnight stays available nearby ­– from Mount Ophir National Park Chalet and camping spots to Ophir Hotel which is located in Tangkak town. For a more fuss-free plan, opt for day tours that include transportation and accommodation. Entrance fee to Mount Ophir costs RM3 (~S$0.95) for registration and RM23 (~S$7) per tourist.
*This article has been adapted from Now Boarding by Changi Airport's "5 captivating hiking trails in Johor Bahru that are worthy of exploration"