For your next travel adventure in the Philippines, head for Davao in the southernmost part of the Philippine Islands. The regional centre of Davao Region and the third largest city in the Philippines, Davao City boasts modern city vibes, a rich cultural heritage, natural attractions and mouthwatering dishes.
We spotlight the top 5 things to do in Davao.
Go on water adventures and explore white sand beaches
Among Davao's top tourist spots is the Island Garden City of Samal (IGaCos), the largest resort city in the Philippines. Blessed with immaculate white sand beaches, diverse marine life and turquoise blue waters, Samal Island is perfect for water adventures such as snorkelling, scuba diving and island hopping.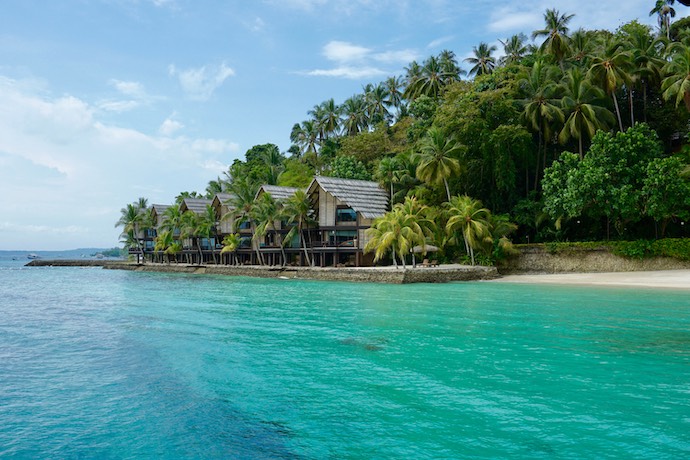 With the Davao del Norte Sand and Beach Circuit, you can make Samal Island hopping possible while also witnessing the wonders of Angel's Cove, Wishing Island, Pearl Farm Beach Resort, Malipano Island and Isla Reta for as low as Php 1,500. Fee includes the boat, boat entry fee, environmental fee, picnic lunch, tour guide and travel insurance.
Other adventures not to be missed include taking a dip at Hagimit Falls, spelunking and exploring Monfort Bat Cave, cliff diving at Talikud Island and climbing up Mt. Putting Bato.
Discover nature vibes in the city
Davao City offers a good mix of natural and man-made attractions. A popular attraction is the 12-hectare Malagos Garden Resort which houses Malagos Chocolate Museum, the first chocolate museum in the country. The museum offers a tree-to-bar experience where visitors can craft their own chocolate.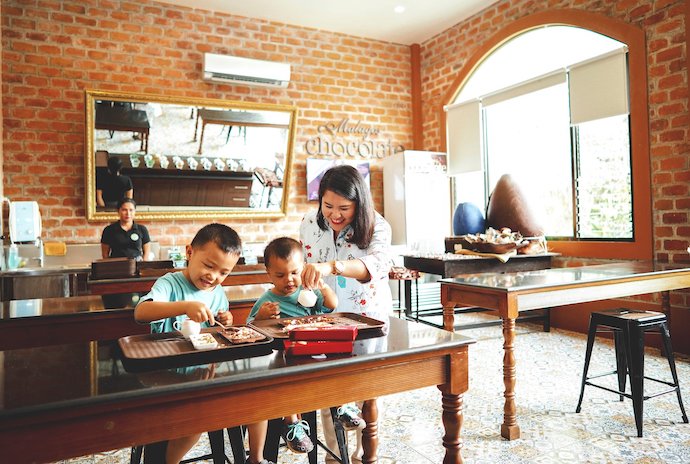 Visitors to the resort can also enjoy bird-watching, feed a variety of birds at the bird feeding dome, walk among butterflies at the butterfly sanctuary, befriend animals at the petting zoo and watch an interactive bird show.
Over at Eden Nature Park & Resort, one of the largest man-made forests ever created to combat illegal logging, nature and animal lovers can enjoy sky-high adventures such as Skyrider, Skycycle, Skywheel and Skyswing, along with horseback riding and playground activities. It also has hiking trails, a Butterfly Garden, a Bamboo Maze and a Flower Garden, as well as a cultural park which offers glimpses of the customs, traditions, beliefs and lifestyle of the indigenous people of Mindanao.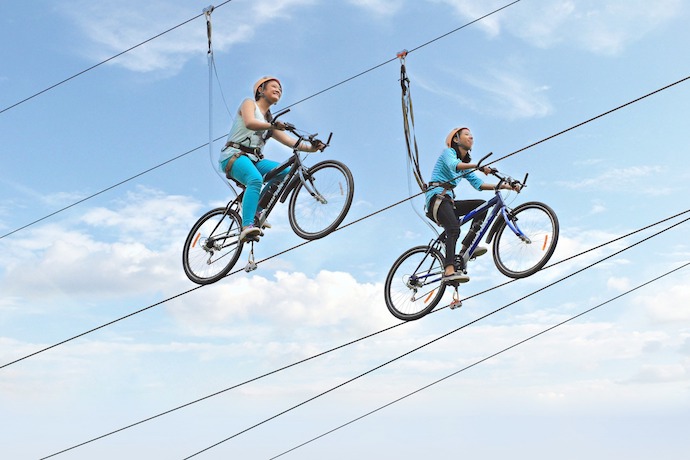 Unwind, meditate or commune with nature at the beautiful Tamayong Prayer Mountain located at the foothills of Mt. Apo. Also known as "The Garden of Eden Restored", the European-inspired garden has walking paths, gazebos, mini fountains, man-made waterfalls and towering pine trees.
Learn about majestic eagles
Get up close to one of the largest eagles in the world at Philippine Eagle Center, located in a forest near Malagos, 36km north of Davao. The tropical rainforest environment not only provides shelter for the eagles, other birds, reptiles and mammals, it also serves as a conservation breeding facility for the critically endangered Philippines eagle.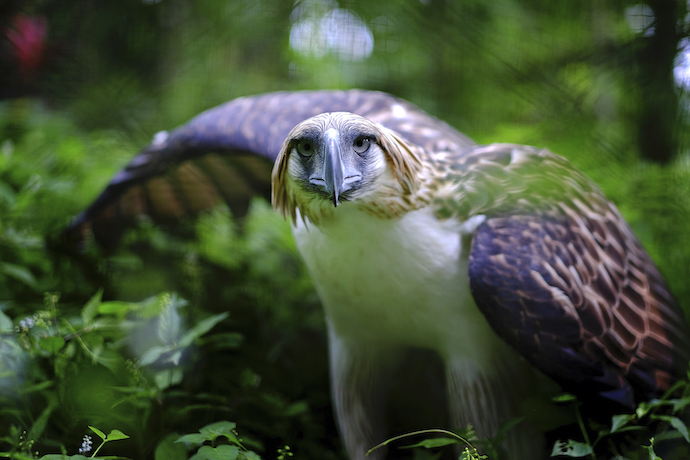 Interact with the eagles and other birds of prey at the "Raptors in Flight" show and see them show off their skills and perform tricks. Learn more about the majestic birds at the Talon Alley and join special education programmes such as keeper talk, falconry and open classroom project.
Climb up the country's highest peak
No visit to Davao is complete without a trek up to Mt. Apo (aka "Grandfather of Philippine Mountains"), the tallest mountain in the Philippine Archipelago.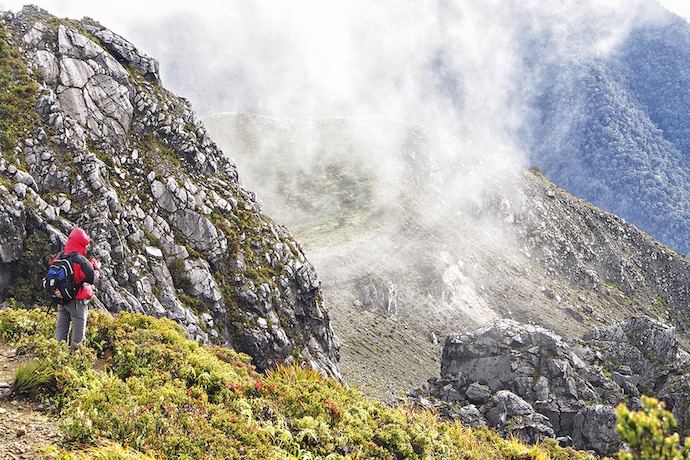 Besides offering stunning panoramic views, Mt. Apo, towering at 2,954m above sea level, also serves as a source of electricity and water, and is inhabited by indigenous tribes. It comes as no surprise then that the mountain was designated as a protected area as well as an ASEAN Heritage Site.
Feast on the king of fruits
Blessed with rich fertile volcanic soil and relatively good weather, Davao produces some of the country's best fruits, chief of which is durian, the king of fruits! Durian has become almost synonymous with Davao City so time your visit during durian season so you can indulge till your heart's content!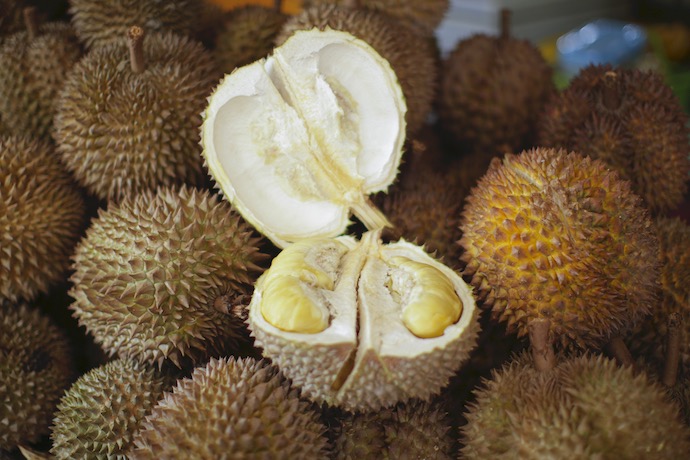 Not a fan of durians? Fret not, because Davao is the Philippines' fruit basket and one of the world's biggest growers and exporters of exotic fruits, you'll get to feast on fruits like pomelo, lanzones (langsat), papaya, banana and mangosteen.
Article adapted from Tourism Promotions Board Philippines