Face masks are now essential items in our new normal, but who says we can't look stylish and stay protected at the same time?
The specially designed fabric masks from these 6 Singapore brands look so good, we wouldn't mind wearing them even when we're home!
Shop online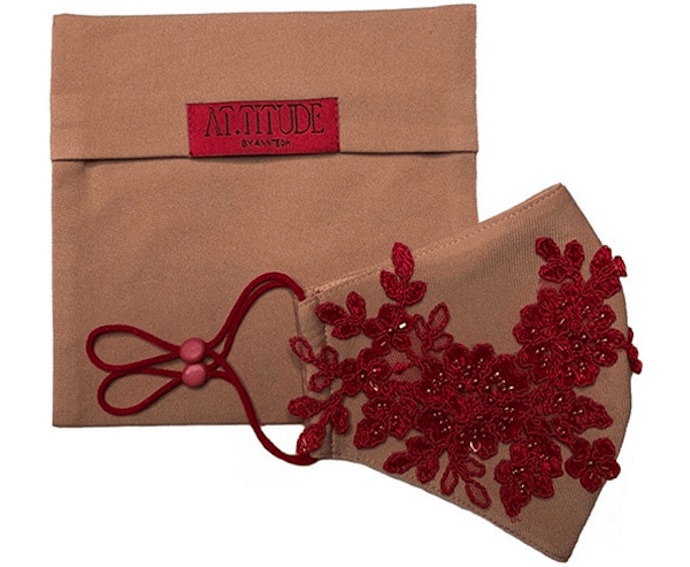 Designed by veteran couturier Ann Teoh who is known for her stunning bespoke wedding and evening gowns, the masks are made with cotton or silk with silk blend lining. They all have filter pockets and loop locks in the elastic strings. All masks also come with a PM2.5 carbon filter and matching pouches.
Aaron, Ada and Artelia masks feature hand-stitched French cord lace; Arie and Asa masks are covered with silver or champagne silk sequins; while the duchess satin silk Alexa masks are adorned with silk flowers.
Direct message on Instagram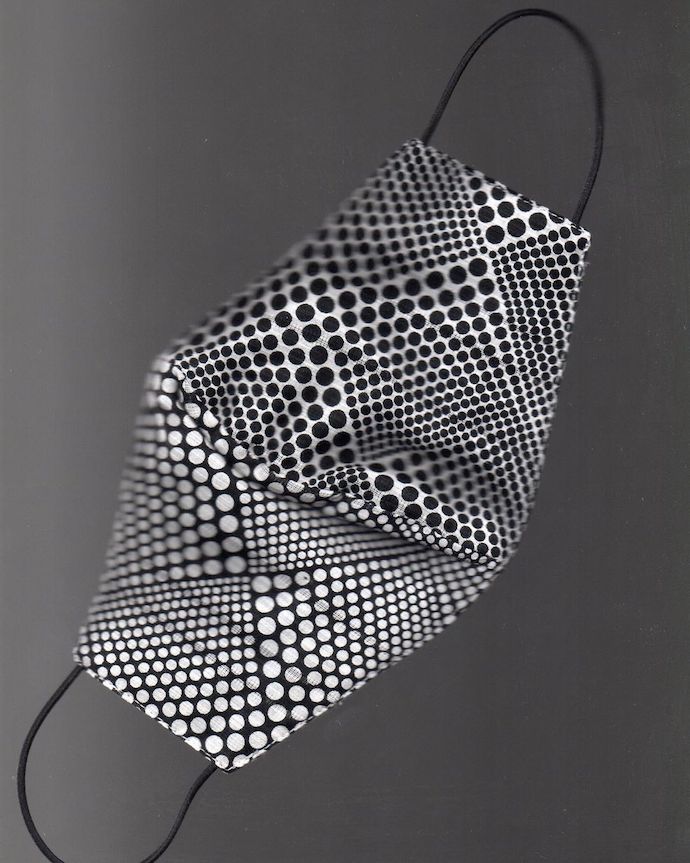 Designed by fashion designer and artist Rachel Cheong, Closet Children masks sport floral prints, polka dots, broderie anglaise, lace and gingham patterns on fabric such as cotton, satin silk and polyester.
Some masks are reversible and have three layers. All masks have adjustable nose wires and filter pockets, and come with a choice of round elastic, ruffle elastic, satin ribbons or velour ribbons for ear loops.
Shop online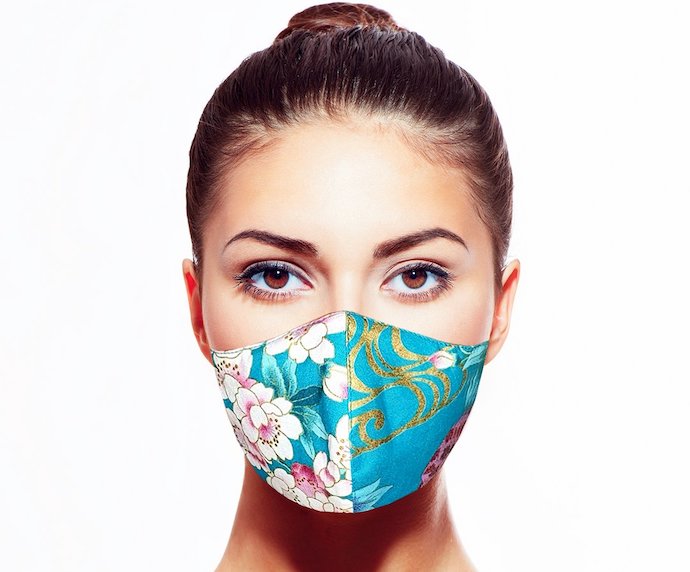 Launched by Carol Chen, founder of designer dress rental company Covetella, Maskela masks feature a convex 3D shape, fabrics such as Egyptian or Japanese cotton, Thai silk and brocade, as well as trendy and intricate prints.
Masks come in adult and kid sizes, and have hidden filter pockets to slot in filters. They also have adjustable ear loops and flexible nose wires for a better fit.
Shop online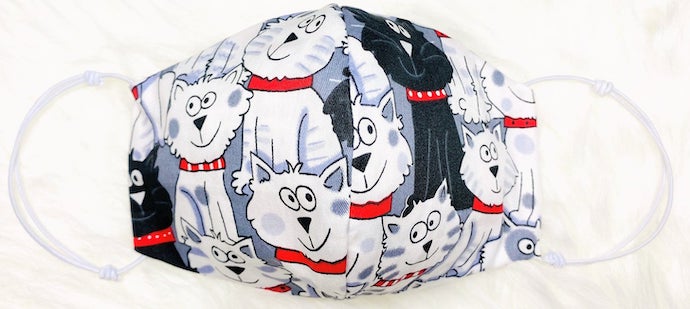 Masketeers' masks come in a variety of cheery colours and fun, vibrant prints. Masks are made to order in various sizes to fit the faces of most adults and kids. Each mask is made of four layers of cotton, with soft Egyptian cotton used for the inner lining.
Each mask comes with a filter pocket, one medical surgical face mask and mandarin slip knot elastics for easy adjustments.
Shop online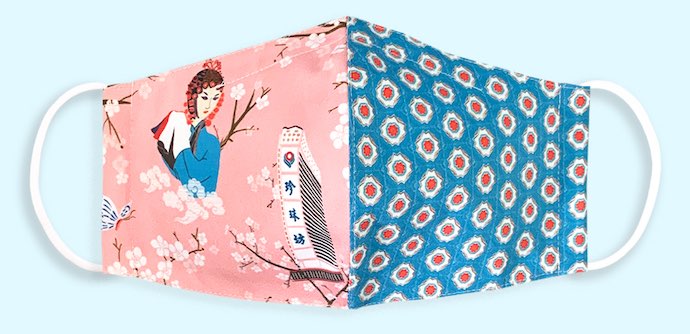 Founded by designer Mike Tay, Onlewo creates Singapore-inspired pattern designs for curtains, furniture, wallpaper, home accessories, fashion accessories, gifts and lifestyle items.
Its cotton masks feature fun, playful designs in fresh colours, with each piece telling an interesting story about Singapore's heritage, history, culture and architecture. All masks come with slots for filters and nose wires.
Shop online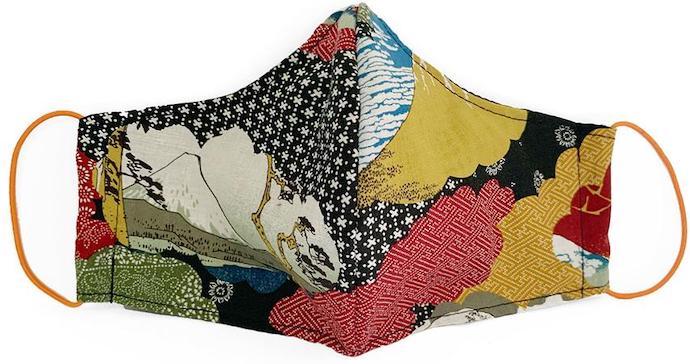 Sutajio, which is Japanese for "studio", was founded by freelance emcee and host Juliana Yeow during the circuit breaker period when events work came to a halt.
The outer layer of the masks are made with imported Japanese cotton fabric with appealing prints while the inner layer is lined with sweat-wicking and breathable Coolmax Dri-fit fabric. All masks have pockets on both sides to slot in filters or surgical masks, as well as adjustable elastic ear loops.