The Cloud Forest at Gardens by the Bay reopens tomorrow, 6 August.
The 0.8-hectare cool-moist conservatory has nine zones where you can learn about plants such as orchids, pitcher plants and ferns from the Tropical Montage region at around 2,000m above sea level, and the environmental threats they face.
We highlight 5 good reasons why you should make your way to Cloud Forest. Oh, and it's also a great place to escape the heat!
Check Out The Indoor Mountain & Waterfall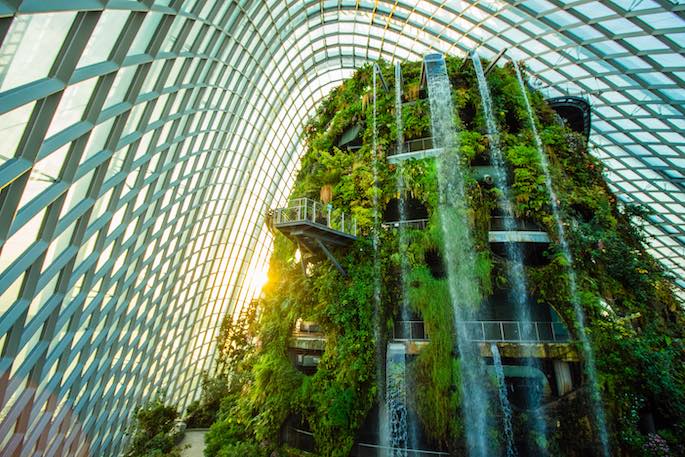 Be awed by the 35m-tall mountain, covered in orchids, ferns, bromeliads and carnivorous pitcher plants, and water springing forth from various spouts, with the highest at 30m above ground.
For a close-up view of the various plant species that clad the mountain, head to the Cloud Walk and make your way to the plateau below.
Enjoy Stunning Views From Lost World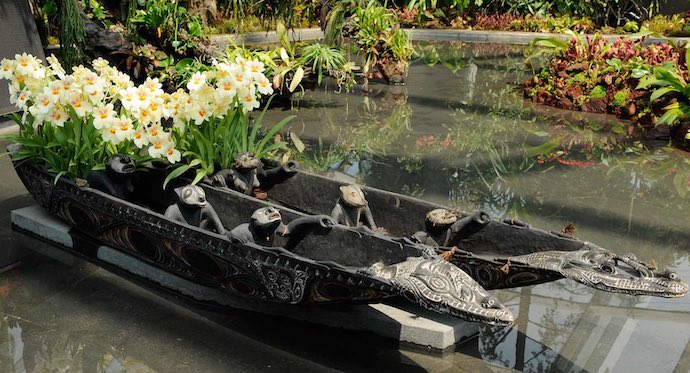 To enjoy captivating views of Cloud Forest as well as the Marina Bay waterfront, make your way to the Lost World, the highest point of the mountain. Discover more about vegetation that is typically found at 2,000m above sea level.
Look out for carnivorous plants such as pitcher plants and the Venus Flytrap, against a carpet of delicate ferns and moss.
See Bronze Sculptures By Lee Kuang-Yu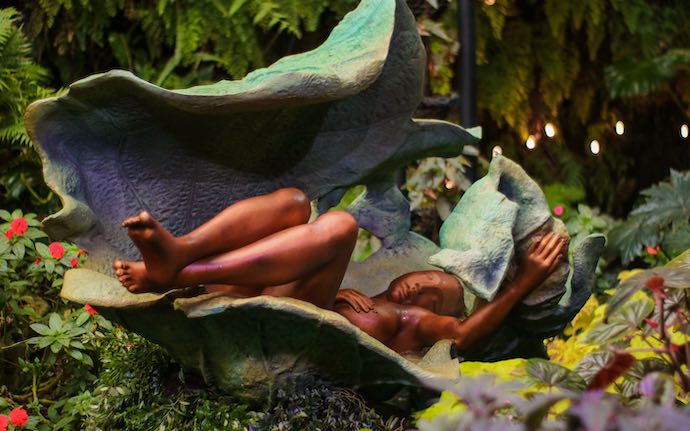 Scattered throughout Cloud Forest are 16 bronze sculptures by Taiwanese artist Lee Kuang-Yu. Before being displayed in Cloud Forest, the sculptures were in Lee's studio and garden located in the mountains of Xizhi in Taipei.
The sculptures are based on three themes: "A Quiet Respite in the Garden", "Beautiful Memories" and "Man and Nature as One".
Marvel At Driftwood Pieces Created By James Doran-Webb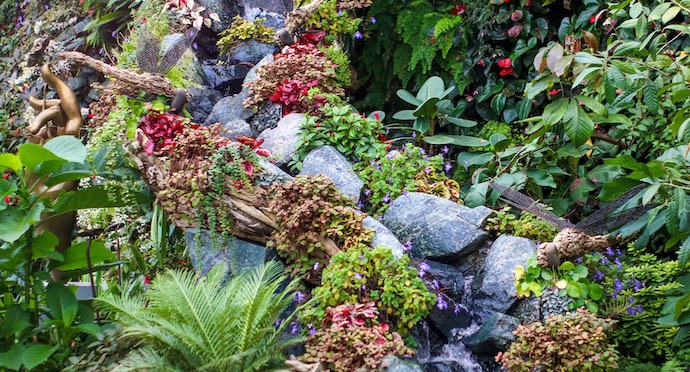 Get a close-up view of driftwood pieces created by British sculptor James Doran-Webb. Check out the new addition to the simian family at the conservatory's entrance, the Tree of Life collection and a larger-than-life tarantula poised dramatically atop the lift shaft at the Lost World.
National Day $20 Special Promo & Free Entry For Nurses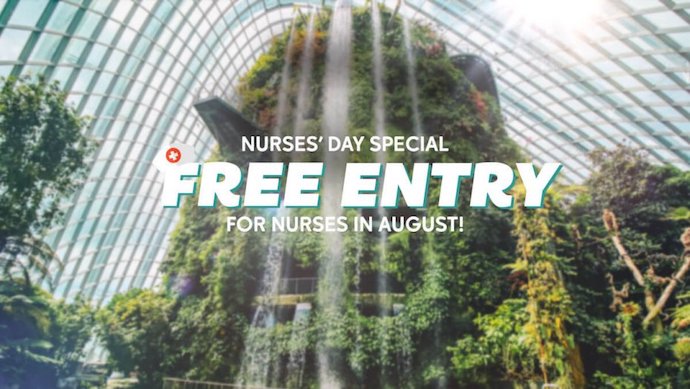 From now till 31 August 2020, every purchase of a two-conservatories ticket at $20 comes with unlimited entry to both Cloud Forest and Flower Dome for up to six months, valid till 7 February 2021. This special promo is available on www.gardensbythebay.com as well as the Gardens' mobile app. Get $1 off for tickets purchased on the mobile app and get 25 percent off for one-conservatory tickets.
If you're a nurse, enjoy free entry to Cloud Forest and Flower Dome for the whole month of August. Just flash your Singapore Nursing Board practising certificate card at the entrance of the conservatories to gain entry.
Photos courtesy of Gardens by the Bay