If you are a foodie, looking to impress a date or celebrating a milestone, make a reservation at one of these celebrity chef restaurants at Resorts World Sentosa and get ready for an unforgettable taste of culinary stardom.
Feng Shui Inn
Crockfords Tower
#B1M-125- to 127, Level G2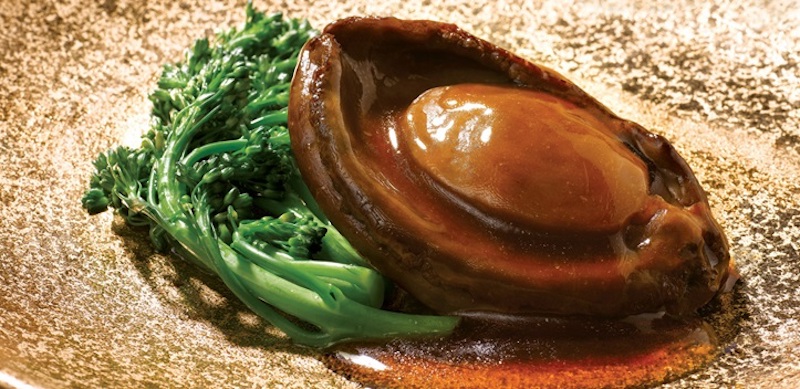 Savour Cantonese favourites such as dim sum, perfectly charred barbecued meats and nourishing double-boiled soups, accompanied by a selection of fine Chinese tea at Feng Shui Inn.
Signature dishes created by Hong Kong executive chef Li Kwok Kwong include Pan-fried Wagyu Beef in Teriyaki Sauce, Pan-seared Japanese Kurobuta Pork Loin with First-grade Soy Sauce, Chilled Prawn with Lemon Sauce and Lobster Pancake in Salted Egg Yolk and Butter Cream Sauce, Roast Quail Drumstick in Black Truffle Sauce, Supreme Amori Japanese Dried Abalone and Steamed East Star Grouper Roll with Egg White.
Lunch
11am – 3pm
Dinner
6pm – 11pm
Forest
Equarius Hotel, Lobby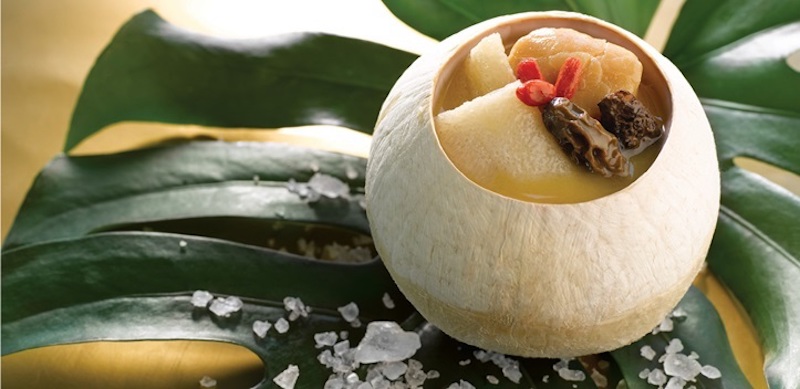 Savour creative modern Chinese dishes crafted by celebrity chef Sam Leong under a forest canopy-inspired ceiling at Forest. As the restaurant has a "theatre kitchen", diners will get to enjoy an unobstructed view of the cooking action of Chef Leong and his team.
Chef specialities include Tiger Prawn Rice Vermicelli with Chinese Wine in Superior Chicken Broth, Milky Chicken Broth with Morel Mushrooms and Bamboo Piths, Pan-seared Lemongrass Chicken Roll stuffed with Glutinous Rice, and Wok-fried Japanese Pearl Rice with Squid Ink in XO Chilli Sauce topped with Seared Hokkaido Scallop.
Buffet Breakfast
7.30am – 10.30am
Lunch
Noon – 2.30pm
Dinner
6pm – 10pm
Closed on Wednesdays, except eve of and on public holidays
Fratelli Trattoria
Hotel Michael, Lobby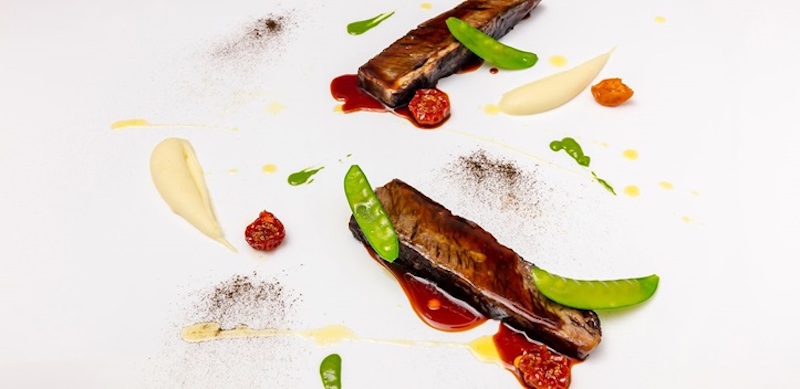 Feast on Lombardy-inspired specialities created using recipes crafted by renowned Italian chef brothers Enrico and Roberto Cerea, whose family runs the acclaimed Da Vittorio restaurants in Italy, at this dinner-service-only trattoria.
Must-trys include Cappuccino di Porcini e Tartufo, Porcini Mushroom "Cappuccino" served with toasted brioche bread and seasonal black truffl­e; Paccheri alla Vittorio, Da Vittorio heirloom recipe of paccheri pasta prepared at your table with a special tomato sauce, fresh basil leaves creamed with 20-month-aged parmigiano reggiano DOP cheese; Punta di Petto al Porto, so­ce di Patate e Fagiolini Verdi, 48-hour low-temperature-braised beef short ribs in port wine ratte potato purée and buttered haricot vert; and Tiramisu Moderno, Cerea-family-style "Tiramisu" Cake.

Dinner
6pm – 10pm
Closed on Tuesdays, except eve of and on public holidays
Fratelli Pizzeria
Hotel Michael, Lobby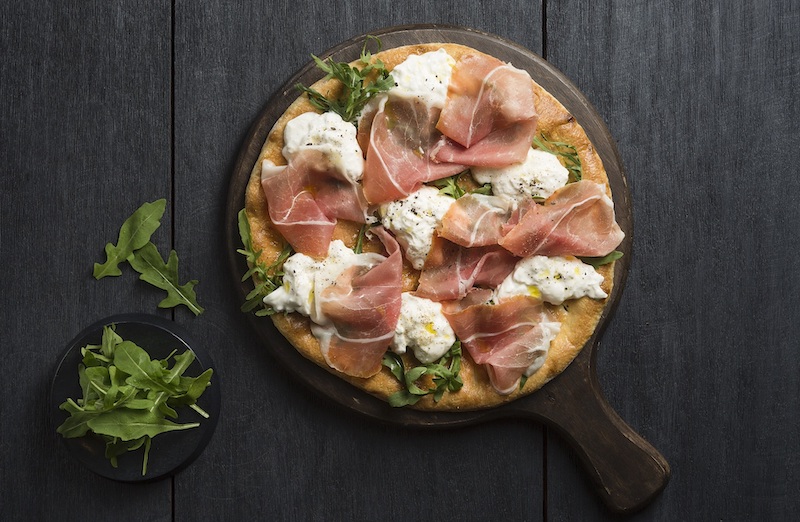 Indulge in gourmet pizzas and pastas that are made with the finest ingredients such as Burrata cheese from Puglia, Bottarga from Sardinia, fresh seasonal truffles from Umbria and 20-month-cured artisanal parma ham from Pio Tosini at this pizzeria.
Taking its name from the Italian word for "brothers", the pizzeria is helmed by renowned chef brothers Enrico and Roberto Cerea, the second generation of the family-run three Michelin-starred Da Vittorio in Lombardy.
Signature items include Bianca Pizza, freshly baked focaccia topped with Puglia's soft burrata from the Artigiana cheese factory and 20-month aged Parma ham from Pio Tosini; Oro Nero Pizza, topped with squid ink tomato sauce, Scamorza cheese, baby squid, cured cod fish "baccala", white clams, Sicilian mussels, trout roe, vine cherry tomatoes and gold powder; and Pici del Buttero, homemade Tuscan eggless pasta with 12-hour red wine braised beef and porcini mushroom ragout.
Buffet Breakfast
7.30am – 10.30am
Lunch
Noon – 2.30pm
Dinner
6pm – 10pm
Closed on Tuesdays, except eve of and on public holidays
Ocean Restaurant
Equarius Hotel, West B1M Carpark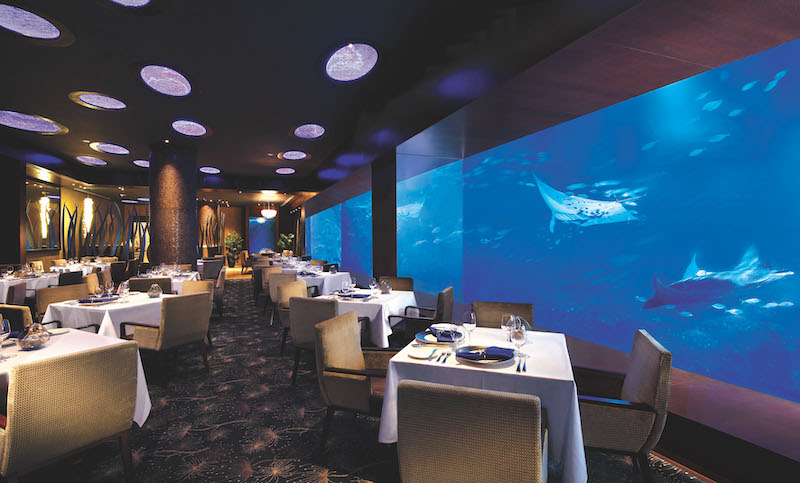 Dine against a backdrop of schools of fish, sharks and manta rays at Ocean Restaurant, housed within the S.E.A. Aquarium, one of the world's largest oceanariums, at Resorts World Sentosa.
The restaurant, which offers Southeast Asia's only underwater aquarium dining experience, serves Mediterranean-Californian creations, using sustainably sourced seafood and produce.
Signature dishes include Hokkaido Scallop, Salmon Confit, 24-hour Braised Beef Short Rib and Asparagus & Sous-Vide Quail Egg.
Opening Hours
• Monday to Thursday
Lunch: 11.30am – 2.30pm
Dinner: 6pm – 10pm
• Friday, Saturday & Sunday
Lunch: 11.30am (1st seating) | 1pm (2nd seating)
Dinner: 6pm (1st seating) | 8pm (2nd seating)
Osia Steak & Seafood Grill
Festive Walk, #02-140 & 141
Enjoy rare Australian meats sourced directly from boutique farms as well as premium seafood, grilled to smoky perfection in a stone hearth oven at Osia Steak & Seafood Grill.
Opened by Aussie celebrity-chef-and-restaurateur Scott Webster, the restaurant serves premium meats such as Australian Bangalow Sweet Pork, a pedigree naturally bred through sustainable practices, without antibiotics or hormones, the long-in-demand Mayura Station Full-blood Wagyu Beef Strip Loin MS 9+, Miyazaki Wagyu Beef Strip Loin A4 and Kangaroo Loin, and fine seafood like Maine Lobster and Glacier 51 Toothfish.
Lunch
Noon – 2.30pm
Dinner
6pm – 10pm
Sunday Brunch
Noon – 2.30pm
Syun
Crockfords Tower, #02-135 & 135A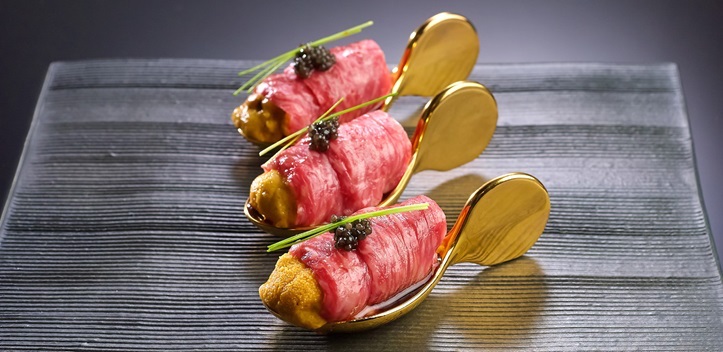 Helmed by Kobe-born celebrity chef Hal Yamashita, Syun serves nouvelle Japanese cuisine, embodying "Jap-Jap" fusion, a term coined by Chef Yamashita to represent his signature culinary style.
Dishes are prepared with premium meats such as Kagoshima A4 wagyu beef and Kagoshima kurobuta pork, seafood and seasonal produce from Japan using contemporary Japanese and Western cooking techniques to bring out distinct, yet complementary flavours.
Diners can look forward to a menu of Chef Yamashita's iconic dishes such as Grilled Cod with Saikyo Miso Yuzu Miso Sauce and Dried Mullet Powder which requires a preparation time of close to seven days.
Complete your meal with sake, exclusively brewed for the restaurant, or rare Japanese whiskeys such as the Nikka Taketsuru 35 years.
Lunch
11am – 2.30pm
Dinner
6pm – 10pm
table65
Hotel Michael, Level 1 (opposite Lake of Dreams)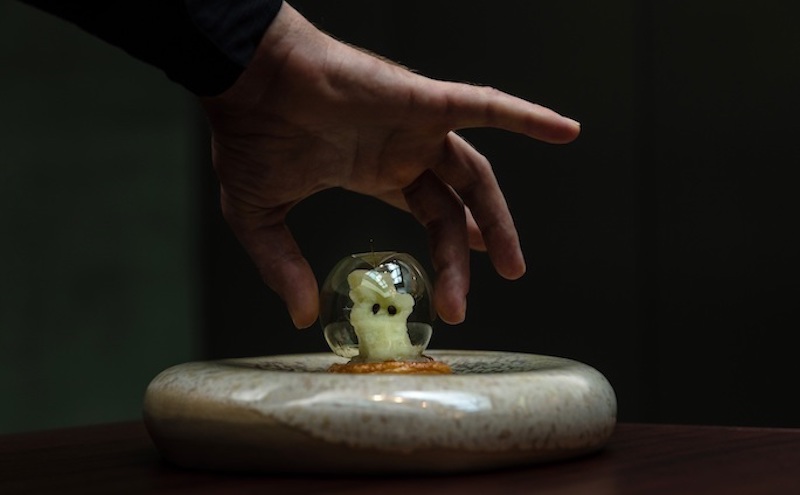 Helmed by renowned Dutch chefs Richard van Oostenbrugge and Thomas Groot from Michelin-starred restaurant 212 in Amsterdam, table65 prides itself as a "no pretense", fine-casual dining restaurant.
Invoke your senses with expertly prepared modern European creations such as Veal Tartare "os à moelle" with Oscietra caviar, Foie Gras Kombu-jime, Ohmi Wagyu Striploin, BBQ Truffled Oxtail and the widely Instagrammed Apple dessert.
Expect a fun, full-on sensory experience involving visual projections and levitating creations, as you sit at communal tables around an open-concept kitchen which serves as a stage for the talented culinary team.
Opening Hours
Saturday Lunch: Noon – 2pm
Dinner: 6.30pm – 10.30pm
Closed on Sundays and Mondays, except eve of and on public holidays
Tangerine
ESPA, Level 1 (opposite Equarius Hotel)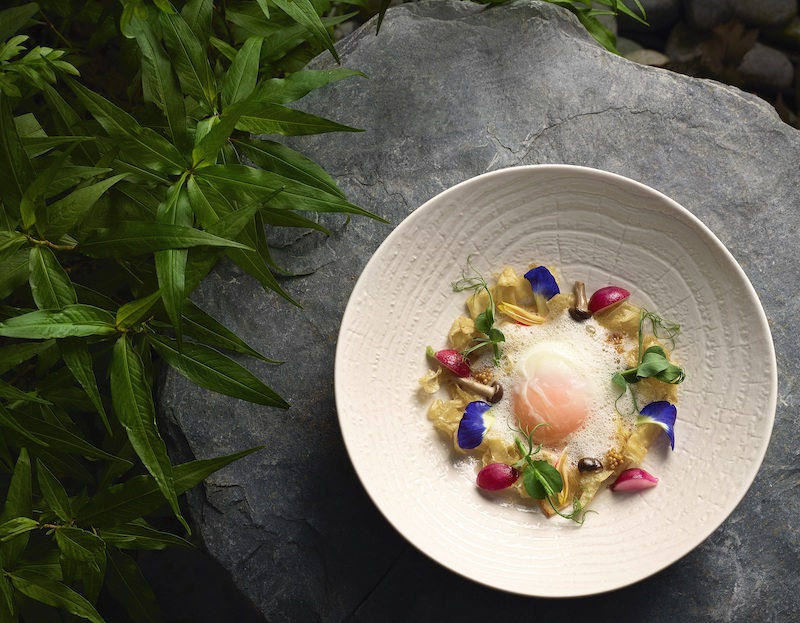 Nestled amidst lush greenery, Tangerine serves farm-to-table cuisine, prepared with spices freshly handpicked from the restaurant's herb garden.
Savour reinvented classic Thai dishes with a healthy and wholesome twist created by Thai award-winning chef, restaurateur, cookbook author and TV personality Ian Kittichai. His Thai-inspired menu features well-balanced and nourishing dishes made with whole grains, fresh fruits, vegetables, premium free-range poultry and grass-fed beef.
Signature dishes include Chicken Khao Soi, "Hung Lay" Iberico Pork, Southern Thai Seabass Soup, Bangkok Market Sustainable Seafood Rice and Madagascar Chocolate and Tau Foo Mousse.
Lunch
Noon – 3pm
Dinner
6pm – 10pm
Closed on Monday & Tuesday, except eve of and on public holidays
TEPPAN by Chef Yonemura
The Forum, #01-229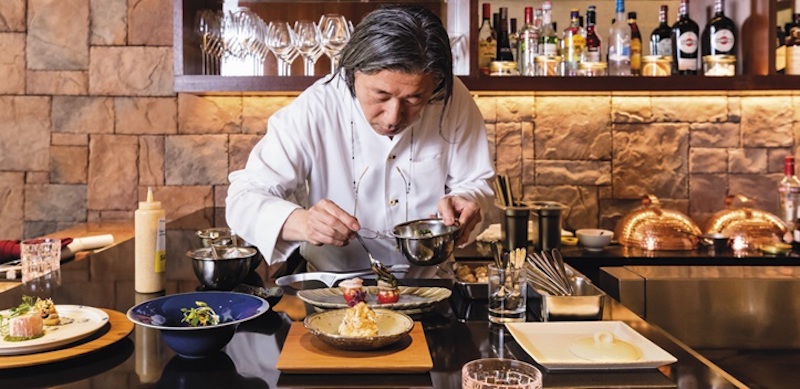 Helmed by Chef Yonemura, a pioneer of French-Japanese cuisine and chef-owner of the two-Michelin-starred Shinmonzen Yonemura in Kyoto, Japan, the restaurant offers teppanyaki, cocktail mixology and flambé desserts prepared with the finest ingredients flown from Japan daily.
The restaurant features three exclusive teppan tables where strips of top grade wagyu are prepared a la minute before your eyes.
Beef lovers will want to sink their teeth into premium Kagoshima Japanese Wagyu Sirloin Steak, Wagyu Hamburg Steak or Argentine Beef Steak, while pork fans can indulge in the Iberico Pork Steak. Seafood fans must order the Prawn Kadaif with foie gras sauté and beef consommé, and the Lobster teppanyaki with red wine sauce and yuzu kosho.
Lunch
Noon – 2.30pm
Dinner
6pm – 10pm
Closed on Tuesdays and Wednesdays, except eve of and on public holidays
ONLINE RESERVATION
Enjoy 5 percent off your food bill when you reserve online with promotional code RWSONLINE
Photos courtesy of Resorts World Sentosa