Unfortunately, dining in at food and beverage outlets will once again be banned from tomorrow till 18 August, but it's Singapore's 56th birthday, and you still gotta eat. So why not celebrate Singapore on a plate by indulging in your favourite foods or creative National Day-themed eats in the comfort of your home.
Here are 8 places with yummy delivery and takeaway deals and offerings that will not only satisfy your taste buds and fill your stomach, but also stretch your food dollars and give you more bang for your buck.
sushitei.com/our-brands/hokkaido-ya
As its name suggests, Hokkaido-Ya offers Hokkaido-inspired dishes and Japanese favourites made with premium ingredients.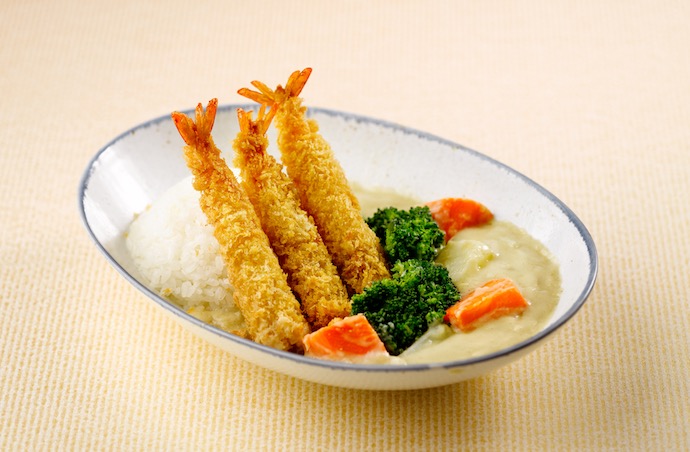 On 9 August, be one of the first 56 diners to snag its Ebi Fried Hokkaido White Curry Rice at only $5.60 (usual price: $11.90).
www.gdgroup.com.sg/penang-culture
Get eight Penang favourites for only $5.60 each (valid for takeaways only). Dishes include Kueh Pie Tee (six pieces), Stir Fry Satay Chicken with Ketupat, Belacan Chicken Wings, Cuttlefish Kang Kong, Assam Laksa, Butterfly Prawn Nasi Lemak, Butterfly Prawns and King of Bubur Hitam.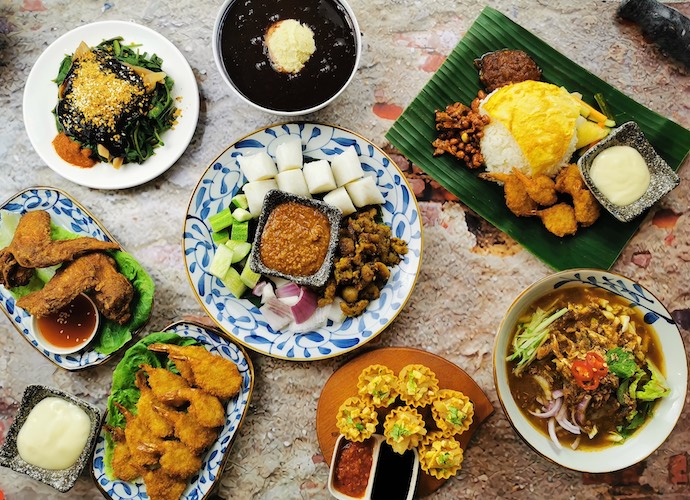 The restaurant's Peranakan Party Set (feeds four persons) is also going for 50 percent off (usual price: $174) until 31 August and is available for takeaway or delivery via Oddle. Set dishes include Nyonya Kuih Pie Tee, Nyonya Curry Chicken, Stir-Fried Bean Hae Bee Hiam, Nyonya Style Ayam Masak Merah, Pan Fried Prawns with Nyonya Sweet Sour Sauce, Pan Fried Salmon with Caramelised Sauce, Lotus Root Soup with Black Beans, Blue Pea Fragrant Rice and Bubur Hitam with Vanilla Ice Cream.
PizzaExpress has created four pizza flavours that are uniquely Singapore to mark the nation's birthday. The pizzas – Beef Rendang Pizza, Chicken Satay Pizza, Tandoori Chicken Pizza and Laksa Pizza – are priced at $26 each and will be available for takeaway and islandwide delivery from 2 August.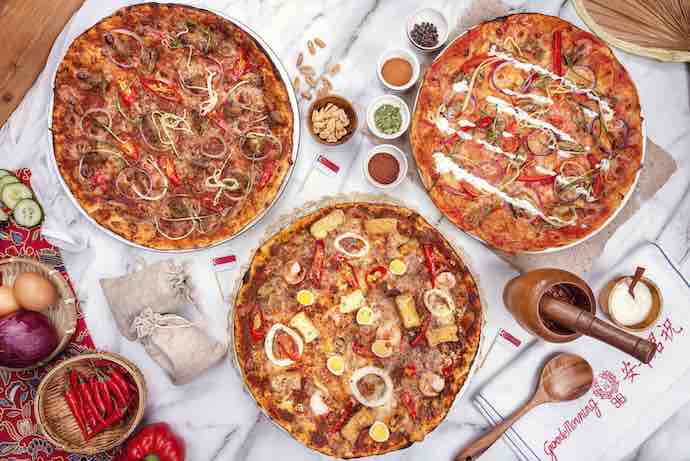 Enjoy 15 percent off takeaway or self pick-up orders with promo code "15OFFSPU". From 2 to 8 August, enjoy 50 percent off self pick-up orders (cap at $25). Spend $60 and enjoy a free classic 11-inch Tandoori Chicken Pizza (usual price: $26) [ala-carte only]. Spend $70 and purchase Piccini wines at $28 (usual price: $46).
Shihlin Taiwan Street Snacks is celebrating Singapore's birthday by bringing together Taiwan's popular street snack and a familiar Singapore taste with the launch of its XXL Chilli Crab Chicken at $5.80.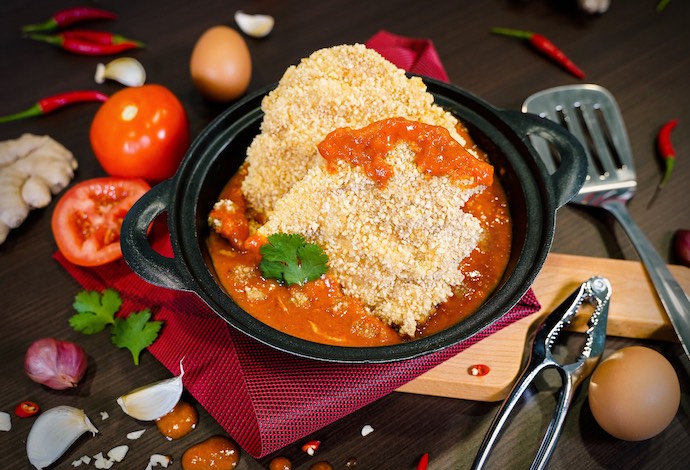 Enjoy the XXL Chilli Crab Chicken on its own or save over 20 percent with the Chilli Crab Chicken bundle set for $9 (usual price: $11.60), which comprises XXL Chilli Crab Chicken, Sweet Plum Potato Fries and a drink. Available for takeaway in stores now and on delivery platforms Deliveroo, Foodpanda and GrabFood from 23 July. Note that prices on delivery platforms vary from those in stores.
From 1 August, get the National Day Promotion Set for only $11. The set includes one XXL Chilli Crab Chicken, one XXL Crispy Chicken and a free limited-edition notebook (worth $3.90) which features famous landmarks such as Marina Bay Sands and Supertree Grove at Gardens By the Bay. The set is available in stores only, while stocks last.
Enjoy Soup Restaurant's National Day Set for five persons at 56 percent off! The National Day Set, priced as $118 (usual price: $268.40), features eight dishes including the signature Samsui Ginger Chicken, Traditional Boiled Soup of the Day, Chinatown Egg Fried Rice, Claypot Tofu and new dishes such as Abalone Mushroom Broccoli and Braised Pork with Dried Shrimp in Whole Pumpkin. Each set also comes with Red Tea Jelly and the new Singa Bao, an adorable lion steamed bun with lotus filling. The online exclusive set will be available from 27 July to 31 August here.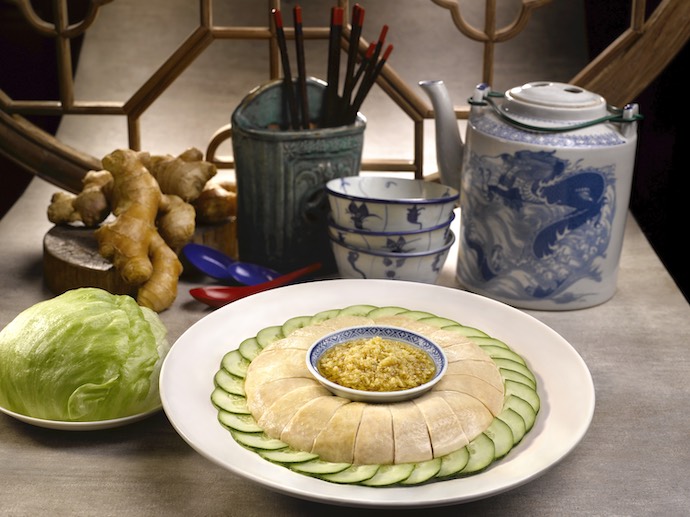 From 6 to 9 August, enjoy Soup Restaurant's Samsui Ginger Chicken at 56 percent off at $11.40 (usual price: $25.90) with a minimum spend of $120, for self pick up orders here. Limited to 50 sets of Samsui Ginger Chicken per outlet per day. Use promo code "SamsuiChicken56″ to enjoy the 56 percent off the Samsui Ginger Chicken.
Order Priority Pasta's latest Curry Chicken Pasta and Salted Egg Crab Pasta, and Priority Pizza's newest Battleship game for endless fun at home.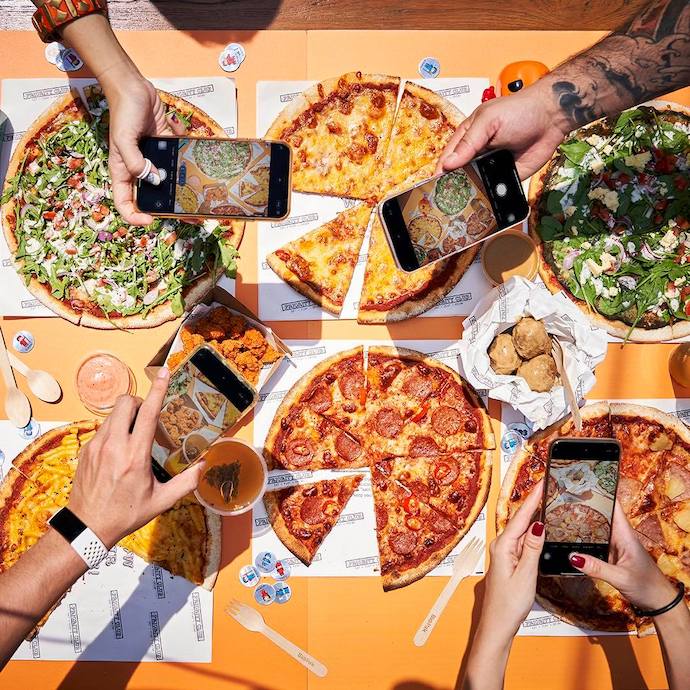 Enjoy the Game Night Bundle for four to six persons at $89, Pizza Night Bundle for four to six persons at $75 and the Prioritea Bundle for four persons at $22.
All items and bundle deals are available online. On third-party delivery sites (GrabFood, Deliveroo and Foodpanda), pizzas and pastas will be available separately under Priority Pizza and Priority Pasta brands respectively.
Fans of Tim Ho Wan's signature Baked BBQ Pork Buns can get three buns for only $5.60 nett (usual price: $7). Its Pork Congee with Century & Salted Eggs plus Hong Kong Milk Tea are also going for $5.60 nett (usual price $10.30). Another takeaway special is its Dim Sum Funpack for 4 persons at $56 nett, which features favourites such as Shrimp Dumplings, Pan-Fried Radish Cake and Wanton Noodle.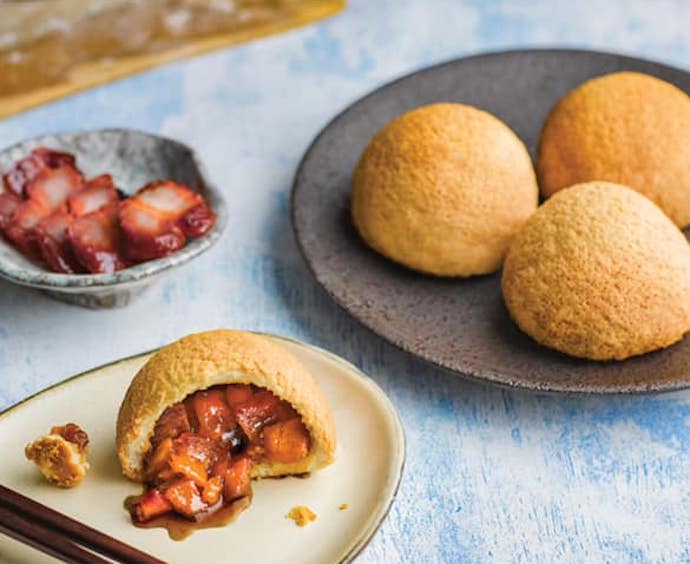 To redeem the deals, just present the e-voucher – https://www.ndp.gov.sg/ndp-e-vouchers/food-and-beverages – upon ordering. Takeaway deals are valid till 30 September at all outlets except Marina Bay Sands.
Satisfy your mala cravings with Yang Guo Fu's mala bowl and enjoy 50 percent off your second bowl for all takeaway orders from Bugis Village and Esplanade Xchange outlets till 18 August. You can also enjoy up to 30 percent off set menus for delivery orders placed through Oddle. Islandwide delivery is $4.99.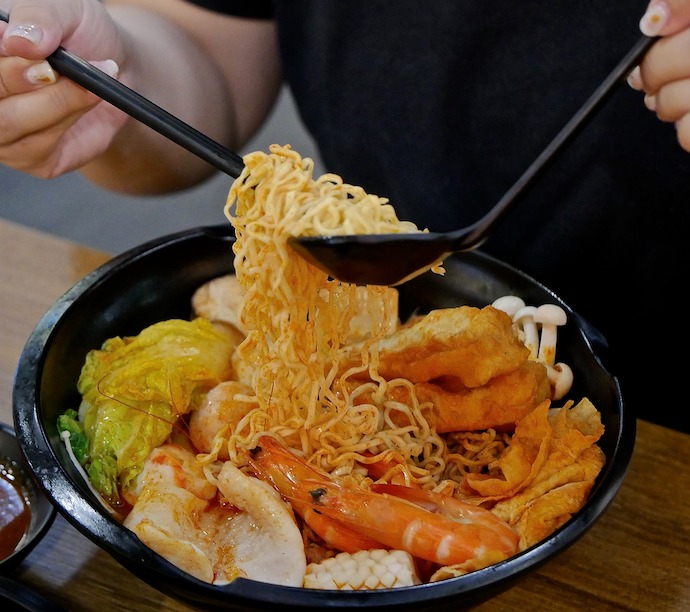 Customise your bowl with over 60 premium ingredients including pork balls, fish balls, prawn balls, sotong balls, vegetable balls, chicken, pork, lamb, beef, freshly made tofu, mushrooms and Yang Guo Fu's signature noodles which are air-dried instead of fried for a healthier touch.