Don't have time for grocery shopping, meal planning and prepping but still want a home-cooked meal? Ready-to-cook meal kits may just be the time-saving solution you're looking for!
These kits don't only save you time, they're easy to assemble and can even be a fun activity for the whole family.
Putting the meals together is a breeze. Just follow the step-by-step instructions to heat up, boil, steam, bake or grill the ingredients, and your breakfast, lunch, dinner or supper can be on your dining table in a matter of minutes.
These ready-to-cook meal kits from seven eateries and food brands will help you whip up restaurant-quality meals in your kitchen.
Home BBQ Kits from Barossa Steak & Grill
https://barossabarvivocity.oddle.me/en_SG
Feast on premium grades of Australian beef and other high quality, carefully sourced meats from Australian farms with Barossa Steak & Grill's BBQ Kits. The kits (from $170) feed four to five persons and feature meats like Marinated Shoyu Baby Back Ribs, Brazilian Spicy Pork Sausage, Grass Fed Rib Eye, Marinated Lamb Rack and Wagyu Striploin. The kits also come with seasonings and glazes like fleur de sel, red wine bordelaise and shoyu garlic glaze.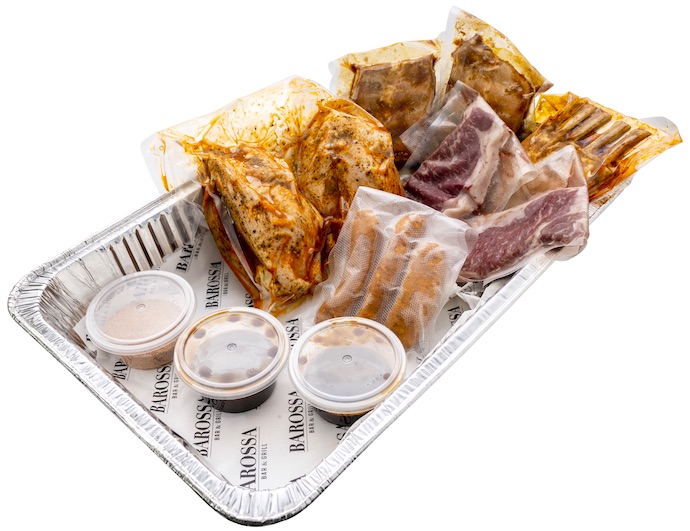 There are also individually prepped and marinated portions that can be chilled for up to three days for meats and seafood like Shoyu Glazed Baby Back Ribs ($18), Australian Grass Fed Beef Rib Eye ($30), Marinated Half Spatchcock Chicken ($16), Portobello Mushroom Steak ($16) and Barramundi Papillote ($16).
Ready Prepped Meals & Work From Home Starter Kit from Da Paolo Group
https://gastronomia-foodtoorder.dapaolo.com.sg/
Satisfy your Italian food cravings with Da Paolo Group's ready-to-eat pastas like lasagna, bolognese, carbonara and mac & cheese; meat and fish dishes like Italian Meatballs, Grilled Chicken and Salmon Fillet; salads and soups; and ready-to-bake pizzas.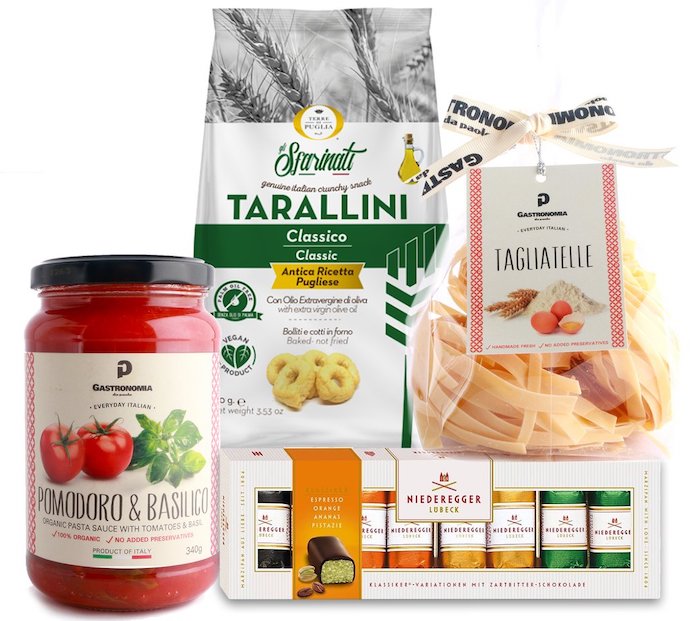 To whip up fresh pasta in your kitchen, get the Work From Home Starter Kit ($49.90) which comes with Organic Pasta Sauce, Fresh Handmade Pasta, Tarallini and Niederegger Marzipan Variation.
Ramen Meal Kits from IPPUDO
Ramen fans can prep their very own Hakata-style ramen in under 20 minutes with IPPUDO's Shiromaru Motoaji ($15.30) and Akamaru Shinaji ($16.35) DIY Ramen Kits.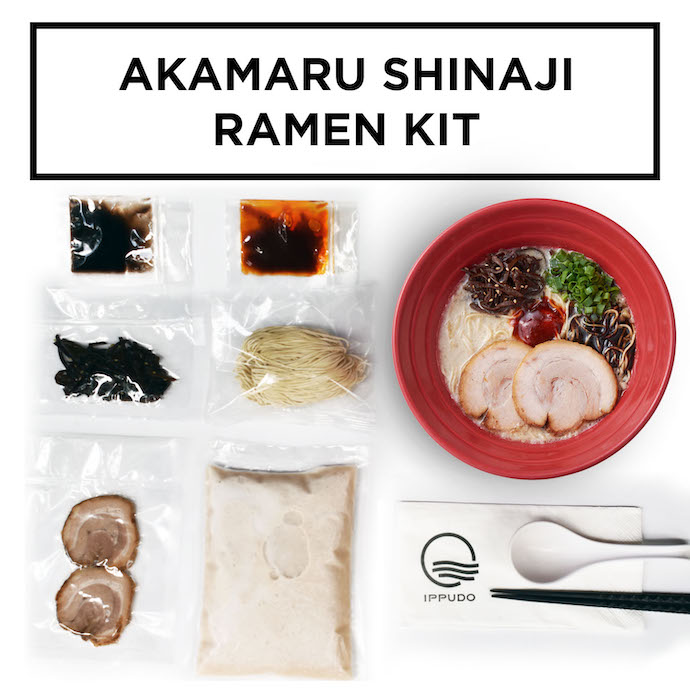 Each kit comes with IPPUDO's rich and full-bodied tonkotsu broth that has been cooked for 18 hours, ramen noodles, pork belly chashu slices and marinated black fungus. The Akamaru Ramen Kit also comes with miso paste and garlic oil.
DIY Home Packs from Penang Culture
https://diypenangculture.oddle.me
Savour authentic Penang fare like Penang Assam Laksa, Penang Hokkien Prawn Noodles without the hassle of preparation with Penang Culture's soup bases and noodles.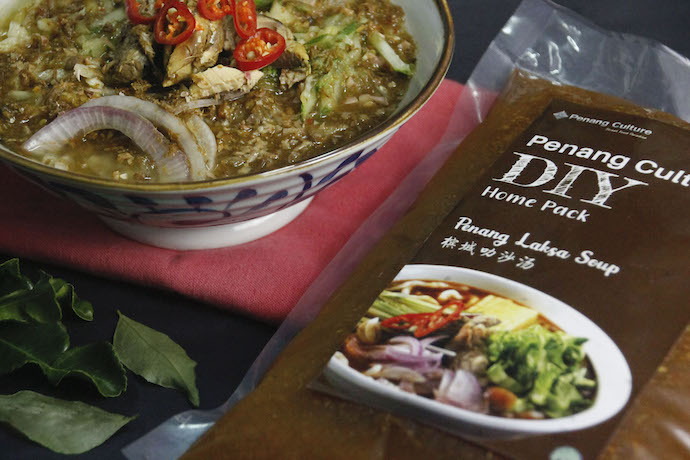 The Penang Hokkien Prawn Noodles Set ($13) comes with 1kg of Prawn Seafood soup broth (feeds four persons), 500g of mixed yellow noodles and white beehoon, and chilli paste. The Penang Assam Laksa Set ($13) comes with 1kg of assam laksa soup (feeds four persons), 500g of thick rice vermicelli and shrimp paste imported from Penang.
Frozen Dim Sum from Swee Choon Tim Sum
Enjoy your favourite dim sum any time of the day with Swee Choon's frozen dim sum. Every morsel of dim sum is handmade in Swee Choon's central kitchen and then frozen. Choose from a variety of baos, dumplings and glutinous rice with chicken.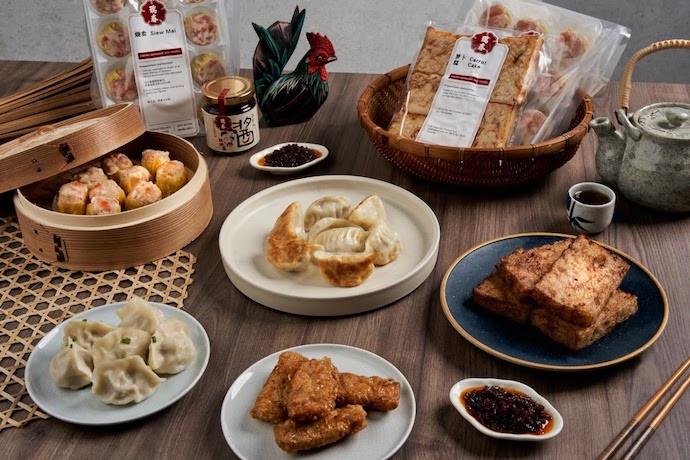 Order online and get 20 percent off all frozen dim sum items and free shipping on frozen food orders above $60.
Make Your Own Pizza DIY Kit from PizzaExpress
https://pizzaexpresssg.oddle.me
Make pizza night a fun family activity with PizzaExpress' pizza kit. The kit comes with its signature dough, tomato sauce, toppings of choice, as well as a step-by-step instructional card and link to a video (https://youtu.be/_DTBxV4dsEQ) for more detailed instructions.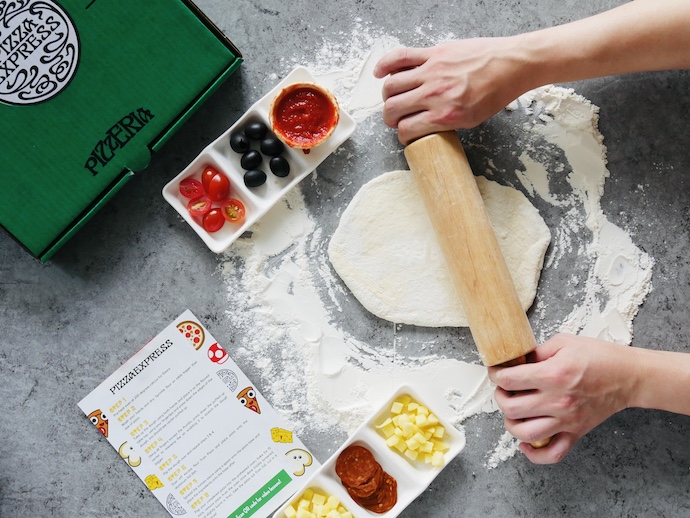 Choice of toppings (choose four per set) include mozzarella cheese, cheddar cheese sauce, button mushrooms, pineapple cubes, cherry tomatoes, pepperoni or ham, shredded chicken, corn kernels and black olives.
From now till 13 June, get a free 11-inch American Hamburger Pizza with a minimum spend of $60 for Oddle delivery only.
Frozen Curry from The Curry Story
https://order.thecurrystory.sg/
Fix your curry craving with The Curry Story's frozen curry ($14.90). Cooked for some six hours with over 18 ingredients, the curry is made with a family recipe that has been passed down through the generations. There's even a keto-friendly option available.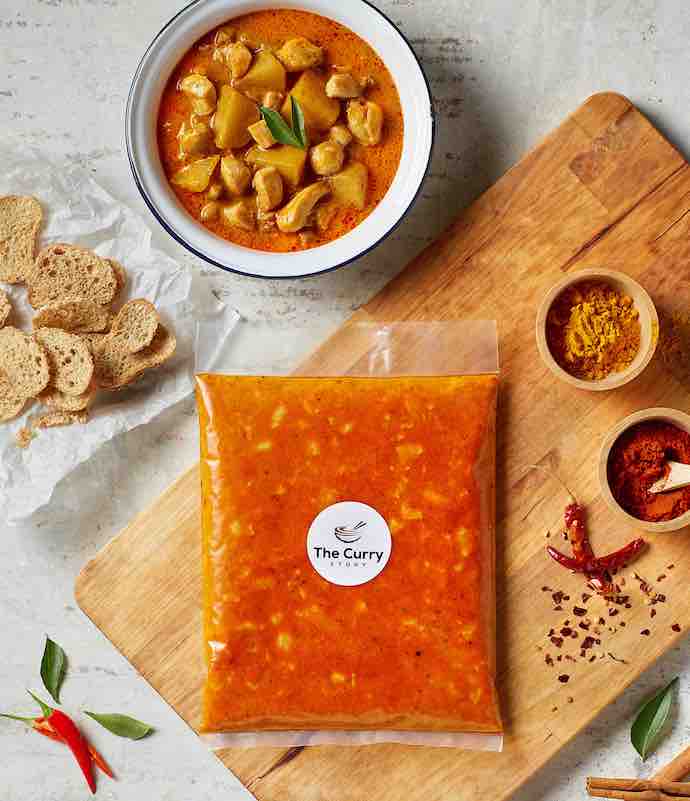 From now till 30 June, enjoy 10 percent off your total bill with the promo code THECURRYSTORY10 (no minimum spend required).