Looking for green or nature activities to get involved in with the fam this month? Gardens by the Bay's family-friendly programmes offer many opportunities for the whole family to have fun and discover new things together.
As ticketing counters at the Gardens are not open during this period, all tickets will need to be pre-booked via the Gardens' website or mobile app. Enjoy 25 percent off Conservatory tickets and an additional $1 off when you purchase your timed-entry tickets through the Gardens by the Bay mobile app from now till 31 October.
Plant Library
12 October to 8 November
9am to 9pm
Flower Dome
Admission charge to Flower Dome applies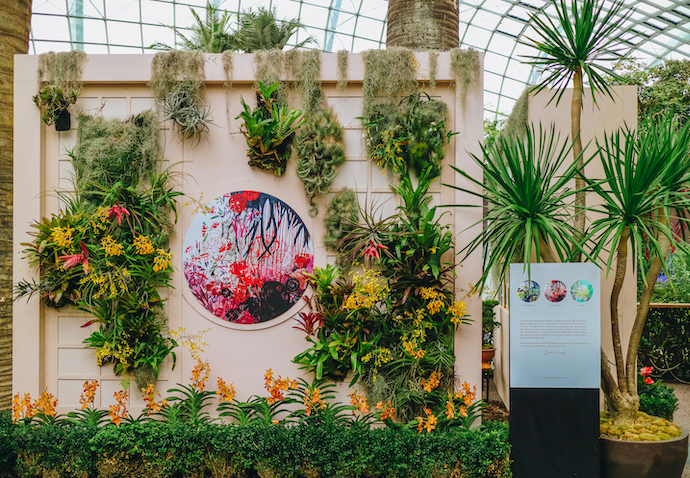 Also called "air plants" because they are not anchored in the soil, epiphytic plants usually grow on the branches, leaves, trunks and other surfaces of other plants. Marvel at the versatility of ornamental epiphytic plants such as bromeliads, ferns, orchids and aroids, and learn about their adaptations in nature. Discover how these plants can be effectively used to decorate indoor spaces to create focal points to fill spaces, soften lines, improve traffic flow and reduce noise when displayed at the right place.
An Urban Oasis
5 October to 1 November
9am to 9pm
Flower Dome
Admission charge to Flower Dome applies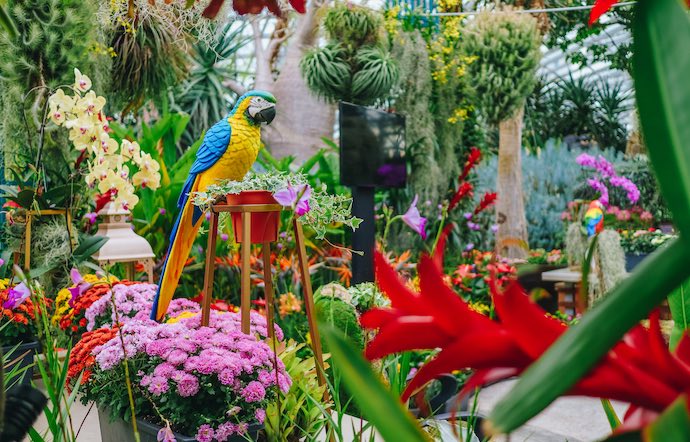 Take in the sight of brilliantly coloured macaws as well as the beautiful blooms of the bamboo orchid, a native species that is used extensively in Singapore's landscapes. Beyond their aesthetic value, plants also create a restorative environment to engage our senses, promote emotional and mental well-being, and boost productivity. See how nature can be integrated into our work and home spaces, and inspire us to create our very own green sanctuary, an oasis of calm and rest amidst our hectic lifestyles.

Hanging Garden
Till 25 October
9am to 9pm
Flower Dome
Admission charge to Flower Dome applies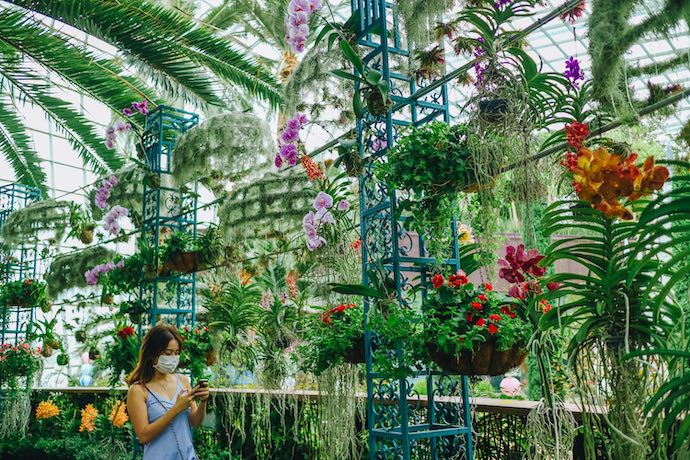 This dreamy canopy of trailing flowering and foliage plants is inspired by the fabled Hanging Gardens of Babylon, one of the seven wonders of the ancient world. See if you can identify which of the colourful flowers are impatiens, rose begonias, fuchsias and petunias. These four flowers are showy species known for their stunning assortment of colours which are instant mood lifters.

It's Always Tea Time
Till 11 October
9am to 9pm
Flower Dome
Admission charge to Flower Dome applies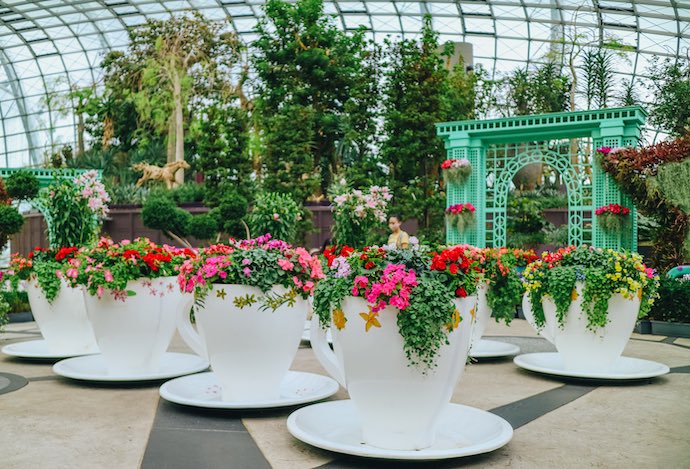 Did you know that tea time refers to the custom of drinking tea in the late afternoon to satisfy one's hunger between lunch and dinner? It gradually evolved into a social event in Britain where women would gather in extravagant outfits for afternoon tea with a spread of sandwiches, cakes and pastries. Pick your favourite teacup amongst the 14 life-sized ones on display.
VIRTUAL PROGRAMMES
• Reading @ Cyber-Garden
10 October
10am
Register your attendance at Mendaki's Facebook event page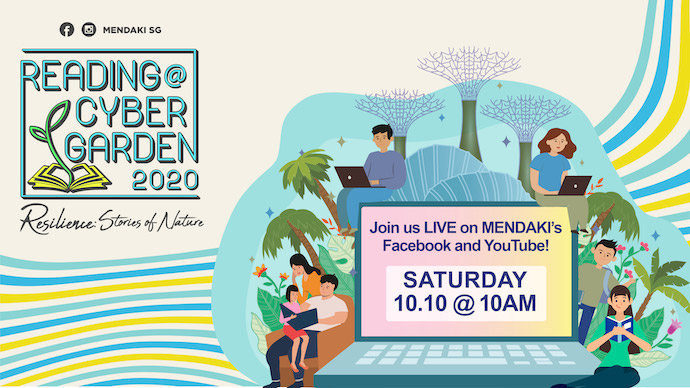 Hosted by Abang J, this one-hour online event in collaboration with Mendaki features an exciting programme, specially for families with young children. You can also win exciting prizes just by tuning in.
• Eco Explorers! – Parts Of A Plant
17 October
10am to 10.45am
$25 per person (fee includes workshop kit and delivery)
Conducted via Zoom
Register here by 12 October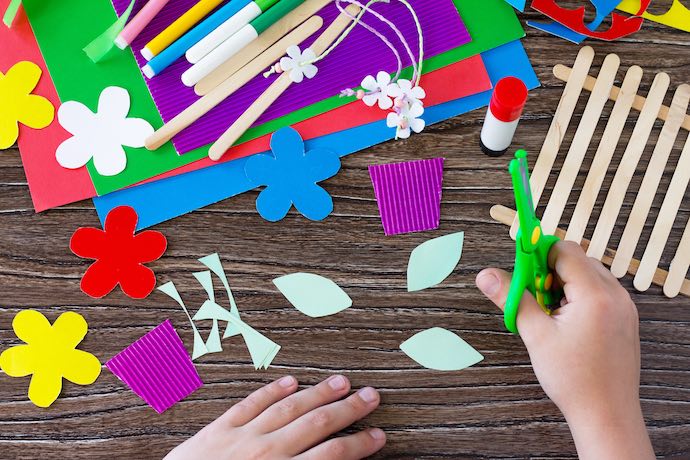 This parent-child programme (recommended for children aged 5 to 6) is a journey through nature to learn about the different parts of a plant. Parents and kids can try their hand at making their own paper plant.

Photos courtesy of Gardens by the Bay