Explore eight of the world's most famous rivers, along with their native plants and animals at River Safari, the first and only river-themed wildlife park in Asia.
Both a zoo and an aquarium, the 12ha park is home to 400 plant species and over 7,500 aquatic and terrestrial animals from about 240 species, including one of the world's largest collections of freshwater animals.
Nestled between the Singapore Zoo and Night Safari, the park has eight river habitats including Southeast Asia's Mekong, China's Yangtze, India's Ganges, South America's Amazon and more.
These 5 experiences will take you on a memorable river and wildlife adventure:
• Amazon Flooded Forest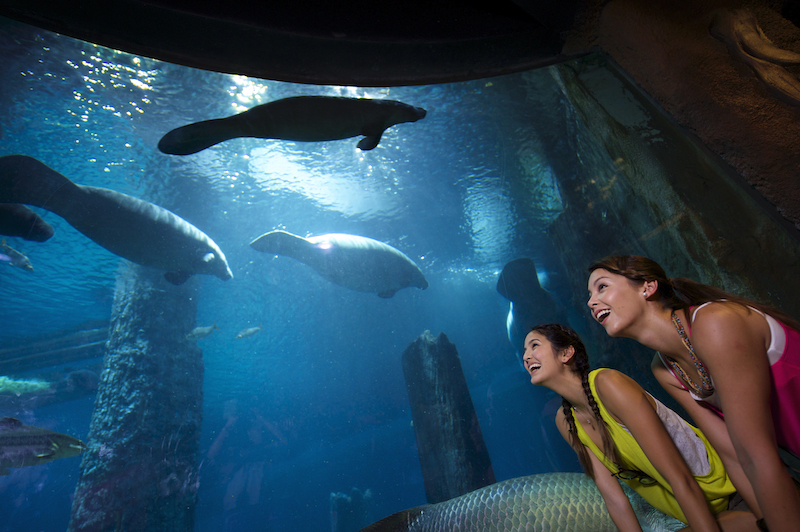 See animals like arapaima, black-finned pacu, electric eel, manatee and red-tailed catfish swim gracefully amongst giant trees in the world's largest freshwater aquarium. Look out for giant river otters through a viewing tunnel or catch a glimpse of them at the sandbank on the upper level.

• Amazon River Quest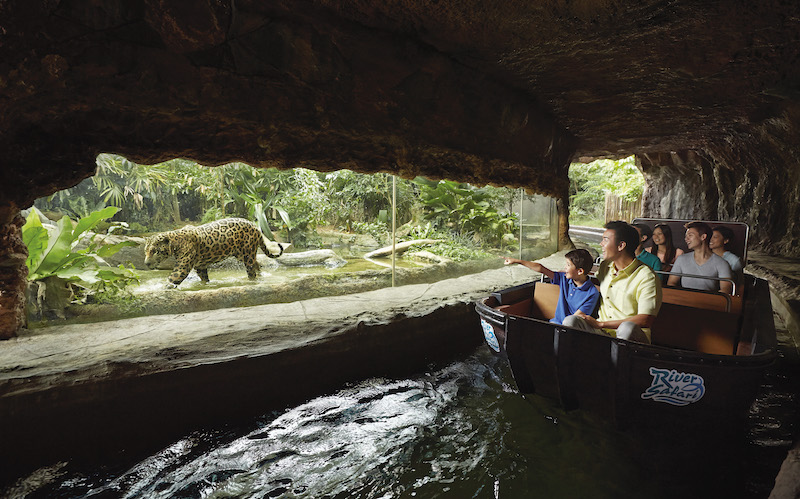 The Amazon rainforest comes alive in this 10-minute open-top boat ride which simulates a boat journey down the Amazon River. Catch a glimpse of animals that live along the edges of the Amazon River such as Brazilian tapir, giant anteater and jaguar. Don't be surprised if you see the animals camouflage themselves or hide behind boulders and vegetation.
• Giant Panda Forest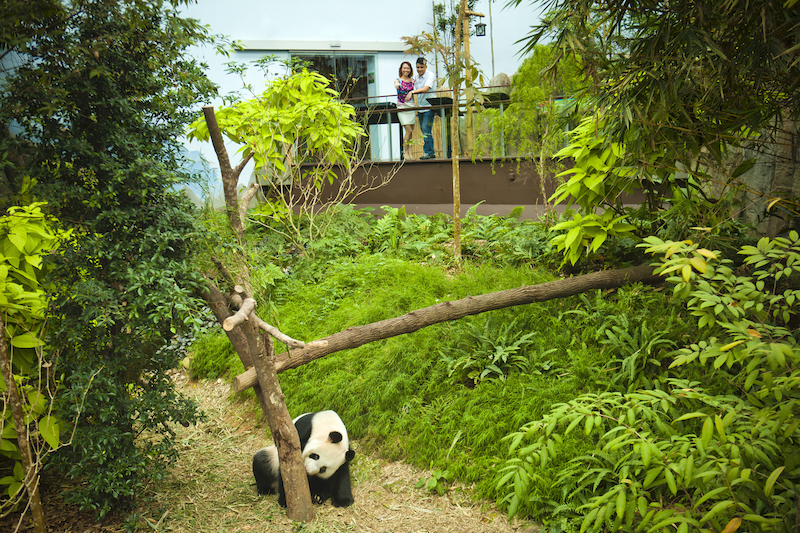 This largest panda exhibit built in Southeast Asia is home to a pair of giant pandas, Kai Kai and Jia Jia, who are on a 10-year loan from China. The pandas live in a specially constructed climate-controlled biodome together with red pandas.
• Manatee Mania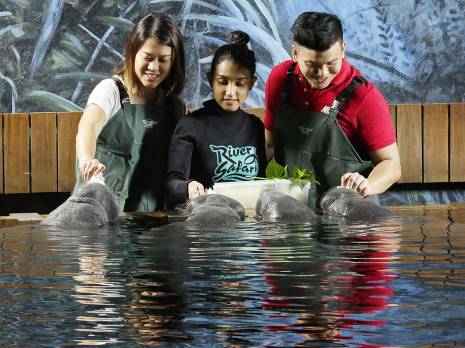 Get an up-close encounter with manatees, herbivorous marine mammals which are also known as sea cows. Learn about their quirks, take part in their training sessions and get a chance to feed them at meal time.

• Reservoir Cruise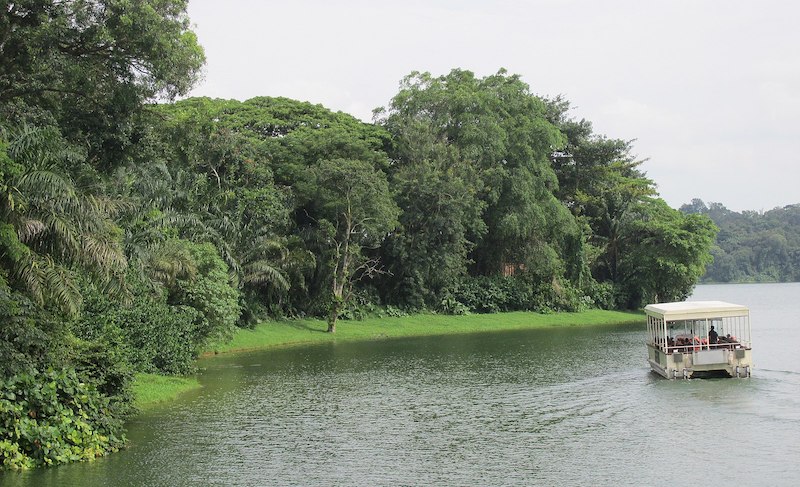 Hop onto this boat for a relaxing cruise along the Upper Seletar Reservoir and soak up the scenic views. Sheltered for your comfort, the boat is wheelchair-friendly and can accommodate up to 40 people at a time.