Looking for a personalised, off-the-beaten-track SRV-eligible tour? Join the SG Walk The Colonial @ Queenstown guided tour to rediscover Singapore's colonial heritage in Queenstown and the surrounding neighbourhoods. The tour is led by local outdoor adventure travel company X-Trekkers.
Besides experiencing the old-world charm of Tanglin Halt neighbourhood, you'll also get a glimpse of colonial-style living through the Portsdown Road and Canterbury black-and-white houses as well as colonial terraces along Jalan Hang Jebat.
There are also opportunities for a forest hike and to connect with nature, as well as a picnic option where you get to enjoy a delightful spread after the three-hour walk.
Here are five highlights of the tour.
Tanglin Halt Neighbourhood
One of Singapore's oldest housing estates, Tanglin Halt is set for demolishment from the end of this year under the Selective En Bloc Redevelopment Scheme (SERS). The tour will give you a chance to get to know the estate and see its HDB flats, commercial blocks, markets and food centres before they're gone.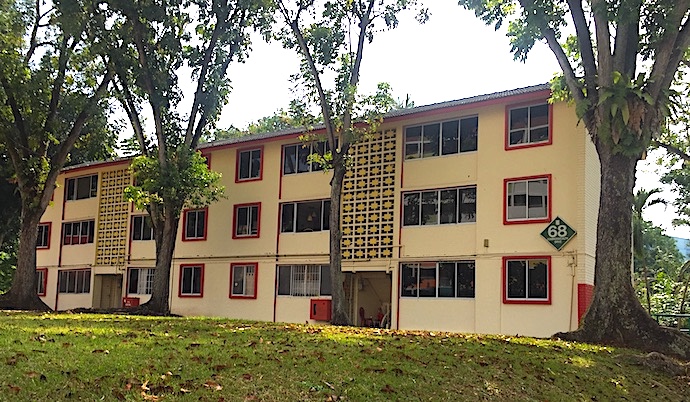 Take a closer look at the different types of HDB blocks including the three- and four-storey walk-up flats and 10-storey flats (aka "chup lau chu" in Hokkien), pick up some traditional biscuits from the old-school shops, and see a cobbler mending shoes on the pavement.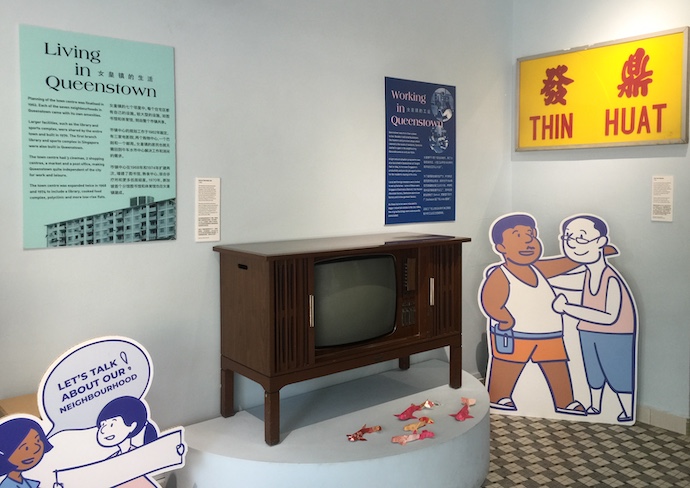 You'll also get to visit Museum @ My Queenstown which showcases artefacts that were once part of the neighbourhood.
Wessex Estate
Shrouded in lush greenery off Portsdown Road, Wessex Estate will transport you back in time. Its charming colonial-style black-and-white houses were built in the 1930s and 1940s to house non-commissioned British officers and soldiers and their families. Some of these houses are now work studios for artists or open-plan offices.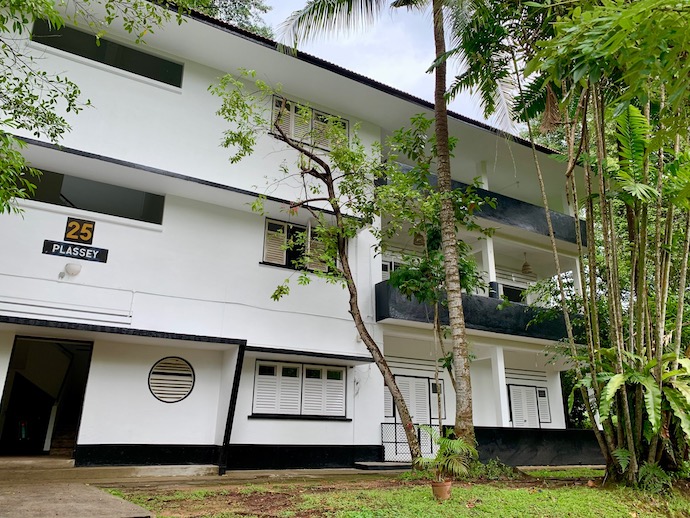 You'll also get to check out Wessex's secret landmark, trek through Wessex Village Square and cool down with cold drinks and ice cream at Colbar (short for "Colonial Bar"), the estate's most famous landmark.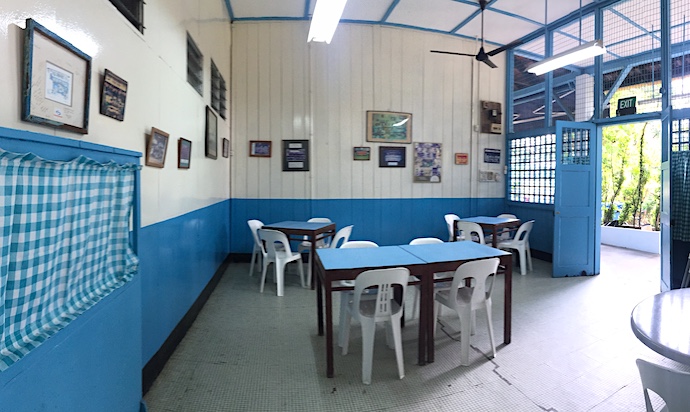 Jalan Hang Jebat & Its Five O'clock Tree
The two-storey colonial terraces along Jalan Hang Jebat, constructed in the 1930s, used to house junior ranking officers from the British Armed Forces who worked in the military installations at Alexandra and Pasir Panjang.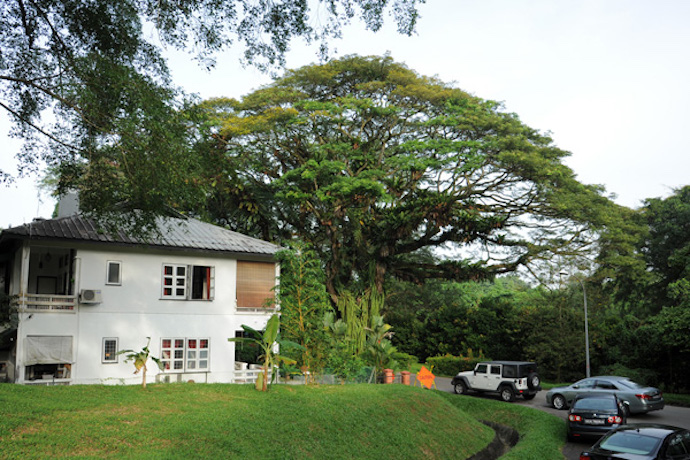 Look out for a majestic heritage Rain Tree in front of Block 109. Find out how the tree got its name and why it is called "Pukul Lima" (Malay for "5 o'clock").
"Noah's Ark"
Trek through a hidden path to discover the hiding hole which the locals in the area call "Noah's Ark".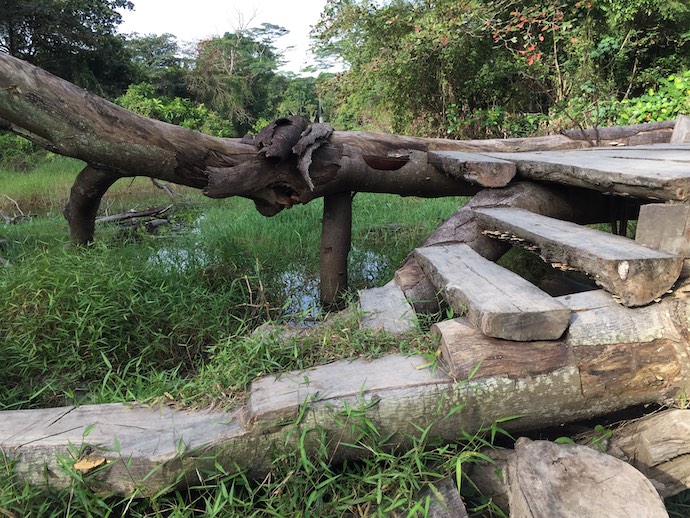 A still dark pond, a weathered wooden bridge, rubber-tyre floats, carved stools and ash-laden frying pan suspended over the waters are just some of the things you'll spot here.
Heritage Trees
Besides the Rain Tree, you'll also learn how to spot the Common Pulai Tree, which stands proudly on the peak of a hill-top clearing, surrounded by dense foliage.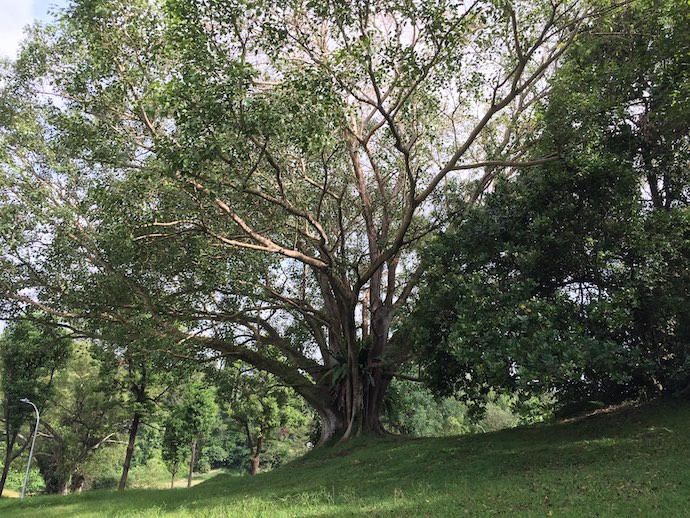 There's also the Bodhi Tree, which is sacred to Hindus and Buddhists. The tree can reach up to 30m in height and its figs are a food source for birds which help to disperse its seeds.
Photos courtesy of Karen & Karen Pte Ltd
The tour also comes with Locomole's Chinatown Augmented Reality (AR) Trail which lets you see a different side of bustling Chinatown, explore its hidden gems and discover Chinatown's best foods. You can use the AR function at the Letter Writer Mural, where if you turn up the sound, tap the AR Scan and point your camera at the mural, you can see it come alive!