Planning to check out the new Lornie Road park connector which borders MacRitchie Reservoir Park? While waiting for NParks to put the finishing touches to the 2km-long park connector, explore Singapore's first reservoir and the Central Catchment Nature Reserve.
A popular green haven and playground for outdoor and nature lovers, MacRitchie Reservoir Park, which opened in 1967, has a number of trails including gravel and dirt paths as well as boardwalks, and a floating pontoon for water activities.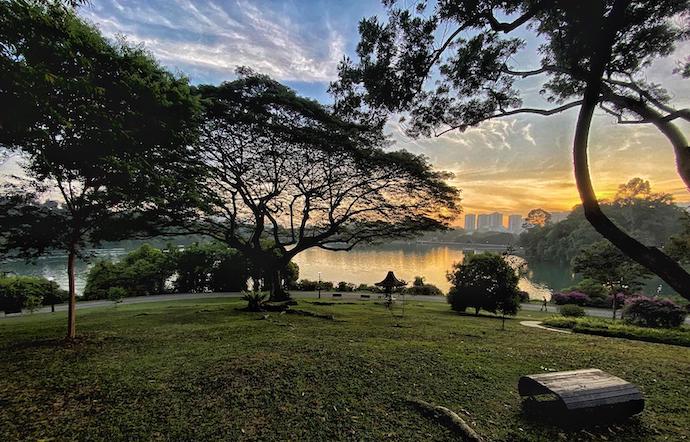 The Park was named after James MacRitchie who was Municipal Engineer of Singapore from 1883 to 1895.
While the Park's star attraction, the TreeTop Walk, is closed for maintenance works until May 2021, there are still plenty of things to see and do at the Park.
We highlight 5 fun activities at the Park.
Go On A Hike Or Nature Walk
The Park has trails that vary in length and difficulty, so there's something for everyone.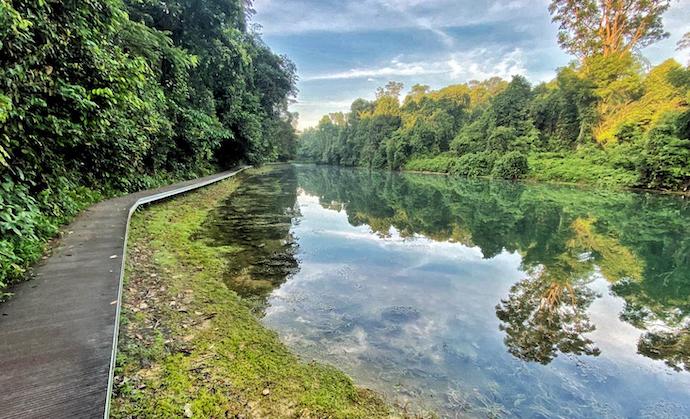 Skirting the edge of the Reservoir, the Park's two boardwalk trails – Prunus-Petai and Chemperai-Jering Trails – are made for easy and relaxing walks, accompanied by scenic views of the Reservoir and dense rainforest. See dragonflies flitting above the waters, spot wildlife such as clouded monitor lizards, common sun skinks, orange-bellied squirrels, banded woodpeckers and long-tailed macaques, and look out for flora such as wild ixora, tembusu flowers, chestnut trees, rubber trees and chemperai trees along the trails.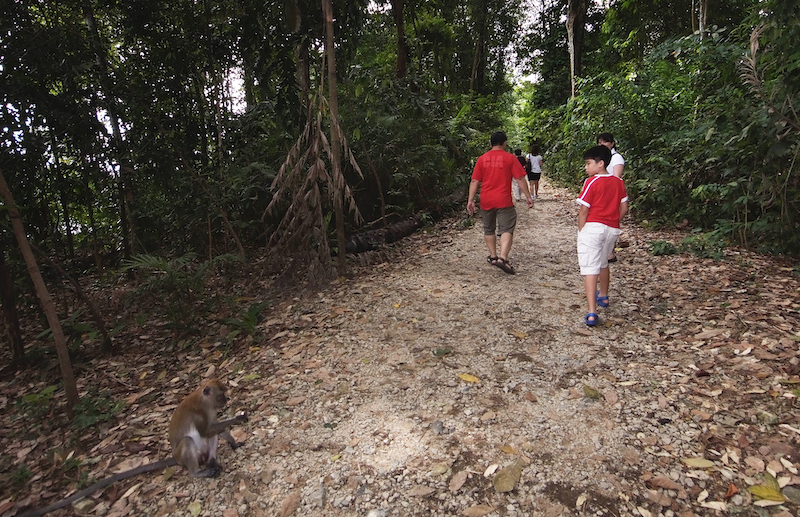 Hikers looking for a challenge can head for the MacRitchie Nature Trail, an undulating, gravel path through the forest.
Go Canoeing Or Kayaking
Rent a canoe or kayak from the Paddle Lodge kiosk close to the Park's Kayak Platform for a fun aquatic adventure on the Reservoir. Rental fee starts from $12 per hour for a closed-deck kayak and $15 per hour for a single or double sit-on-top kayak to $20 per hour for a single canoe sprint kayak.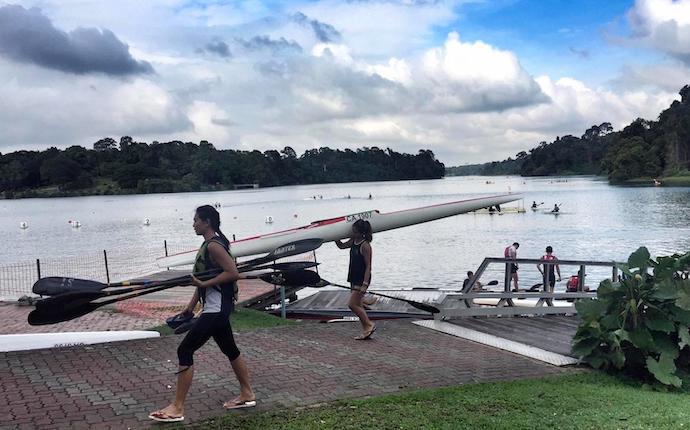 Go Fishing
Bring your own fishing equipment and head down to the designated fishing spot near the Paddle Lodge for some freshwater fishing.
Enjoy A Picnic Amidst The Greenery
Pack your favourite food and drinks, and find a scenic spot on the grass or a bench for a picnic. Don't leave your food unattended though, as long-tailed macaques may be lurking nearby.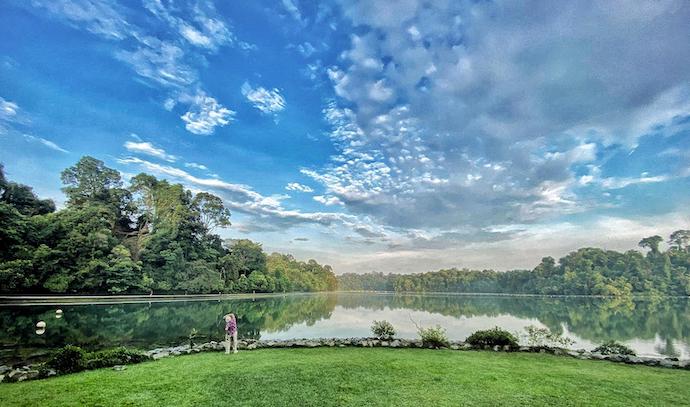 Spot Resident, Rare & Migratory Bird Species At Jelutong Tower

Climb up the seven-deck Jelutong Tower for a captivating 360-degree view of the Reservoir and dense forest. The observation tower is also one of the best places in Singapore to see and photograph birds so bring along your binoculars.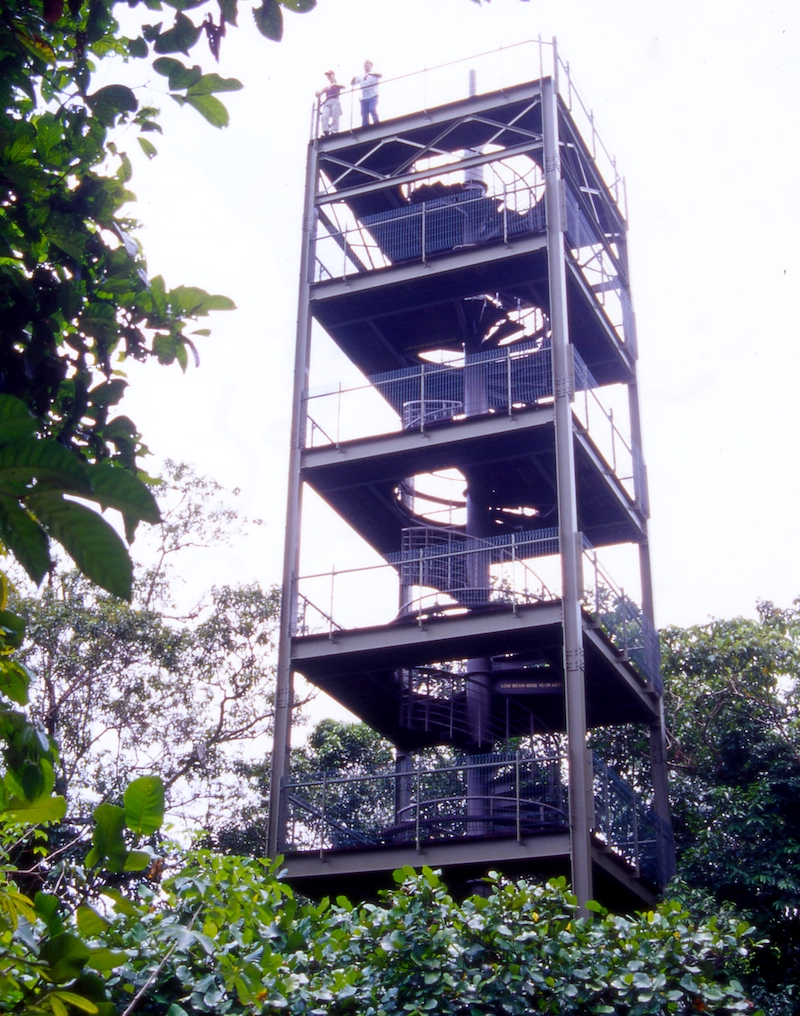 Spot birds such as Pacific swallow, Javan myna, Germain's swiflet, pink-necked green pigeon, rufous woodpecker, blue-winged leafbird, Asian fairy bluebird, long-tailed parakeet and pin-striped tit-babbler, and from time to time, rare species such as Chinese blue flycatcher, black-naped monarch, buff-rumped woodpecker and black-winged flycatcher-shrike.