Looking for ways to spend quality time with your kids especially this week when school is out?
We round up 5 family-bonding activities – from discovering who you are in the Star Wars galaxy to learning about wax painting.
ArtScience Museum
Till 13 June
10am – 7pm Sunday to Thursday
10am – 9pm Friday & Saturday
$25 adult, $20 senior/student/child aged 2 to 12/person with disabilities
Get set for an exciting intergalactic adventure at this exhibition. Fans can check out some 200 movie props, models, costumes and artwork from the original Star Wars films. The items are from the original trilogy of Star Wars (1977), The Empire Strikes Back (1980) and Return of the Jedi (1983); the prequels (1999 to 2005); the animated series Star Wars: The Clone Wars (2008 to 2020); and the film Star Wars: The Force Awakens (2015).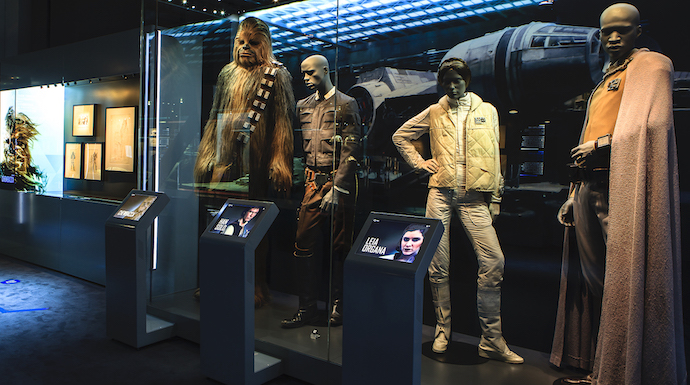 Take a closer look at your favourite characters like Boba Fett, BB-8, Chewbacca, Darth Vader, Princess Leia, R2-D2, Stormtroopers and Yoda, as well as models like Han Solo's Millennium Falcon and even an AT-AT.
You can also find out who you would be if you were a character from Star Wars. Use your RFID wristband to respond to a series of identity questions at interactive stations throughout the exhibition to discover who you are in the Star Wars galaxy and learn about the forces that you shape you.
Till 11 April
9am – 9pm
Flower Dome
Admission charge to Flower Dome applies
More details here
Walk through the torii gates and enter a Japanese landscape to admire the ephemeral beauty of cherry blossoms also known as sakura. Be captivated by the elegant Japanese red-crowned cranes or Tancho that grace the Flower Field alongside pink blossoms of sakura and momo (peach blossoms).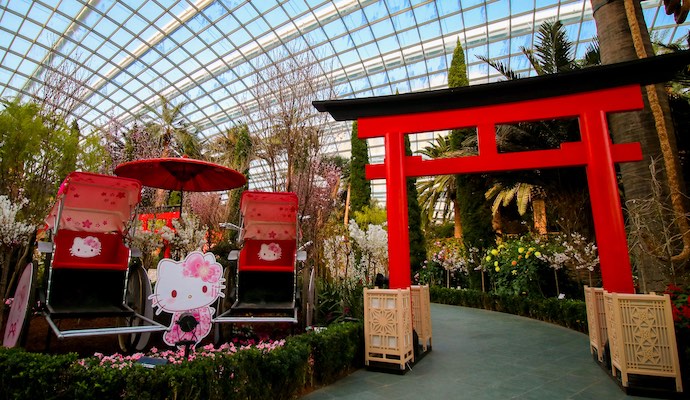 Adding kawaii vibes to the hanami or flower viewing tradition is popular character Hello Kitty, who is making a special appearance at Flower Dome for the first time.
Stroll alongside Hello Kitty as she takes you on her ideal flower viewing itinerary, from posing beside rickshaws to locating the best spot for nodate, an outdoor tea ceremony. Be inspired by the Japanese art of fabric wrapping – furoshiki, with a picnic spread laid out!
11am – 7pm daily (last entry at 6pm)
Admission – from $30
Behind The Magic experience – $49.90
K-drama fans are in for a treat as Madame Tussauds Singapore recently introduced a new K-wave zone which features K-stars like oppa Kim Woo Bin, Bae Suzy and Song Seung-heon.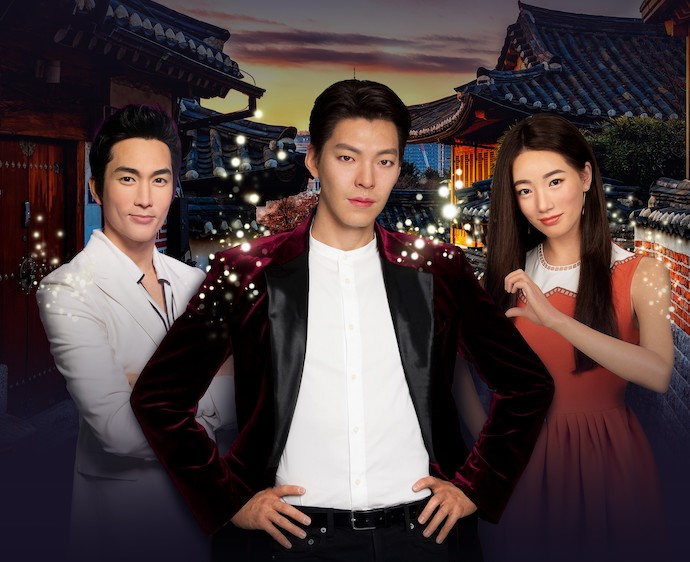 The K-stars are placed in attractive Korean-themed sets that sport an eye-catching cherry blossom tree, a flower wall and hanoks (traditional Korean houses), providing plenty of Insta and Boomerang photo ops. Kim Woo Bin's figure will be at the wax attraction for a limited time only, so don't miss it!
If you've always wanted to know how wax artists create such lifelike figures out of wax, sign up for the Behind The Magic experience. At the 90-minute session, you can try your hand at oil painting a wax figure, inserting hair on a wax figure, fixing a wax surface and making your own wax souvenir.
Gardens by the Bay, West Lawn (next to Bayfront Plaza)
Till 13 June
Monday, Tuesday, Friday & Sunday: 10am – 9pm
Wednesday & Thursday: 10am – 7pm
Saturday: 10am – 10pm
$25 per person (free admission for kids aged 3 and below)
Don't miss the chance to see the interiors of the legendary Orient Express and learn more about its history at this pop-up exhibition. Step into two original 1930 train carriages (classified as National Treasures of France) and a 158-year-old locomotive, check out some 300 artefacts, documents and interactive displays including uniforms, shields, a pullman car, posters, porcelain and even Louis Vuitton original luggage.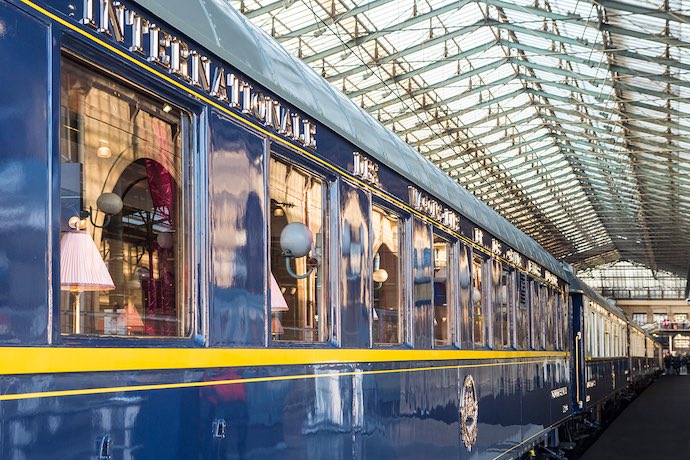 You can also enjoy a cup of joe, breakfast, lunch or dinner in the replica restaurant car, and take part in an escape room experience onboard where you get to step into the shoes of detective Hercule Poirot and solve a case!
National Museum of Singapore, Exhibition Gallery, Basement Level
Till 29 August
10am – 7pm
Free admission
At this exhibition, children, parents and grandparents can discover Singapore's history together. Poignant personal stories and experiences are shared via artefacts, photographs, audio-visual footage, sounds, scents and special digital features, showcasing the moments in Singapore's past and present that express the Singaporean identity and collective memory as a people.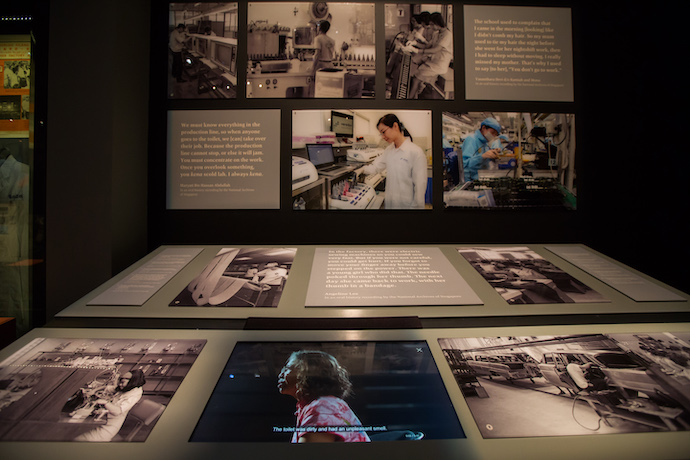 There's also a special feature on the ongoing COVID-19 pandemic, with a display of artistic works, photos and artefacts including contributions from the Museum's Collecting Contemporary Singapore: Documenting COVID-19 in Singapore Open Call.