Got a sweet tooth but need to lose weight, eat healthily, or avoid gluten or dairy?
These days, it has never been easier to satisfy your sweet cravings without derailing your diet or health plans, thanks to bakeries that make wholesome and guilt-free cakes, cookies and breads that are vegan, sugar-free, gluten-free, dairy-free or eggless.
At these 5 bakeries, you can definitely have your cake and eat it too!
Founded by Delcie Lam in 2009, the bakery is said to be the first in Singapore to offer healthy cakes that are free from cane sugar, egg-free, dairy-free, gluten-free, keto-friendly, diabetic-friendly and even baby-friendly. Crowd favourites include Banana Hot Fudge, Coconut Rocher, Rocher Chocolate, Red Forest, Blue Forest and Salted Caramel Apple.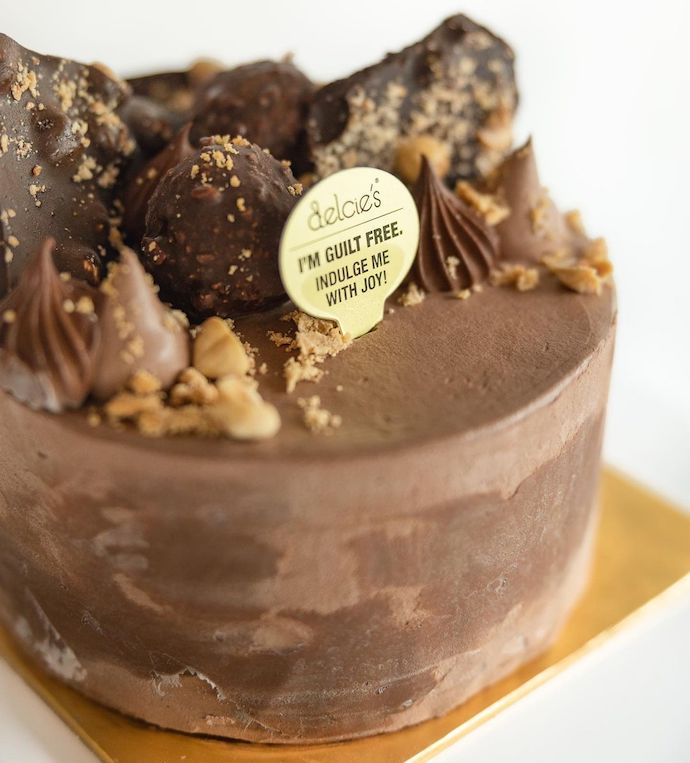 Cakes are sweetened with low glycaemic index sweeteners such as organic agave (sweet nectar from cactus plant), organic stevia (derived from the leaves of the stevia plant), erythritol (natural sugar alcohol fermented from sugars and found in many vegetables and fruit) and organic coconut sugar.
Charlene Yang, award-winning keto baker who emerged champion of the Snack Genius 2019 food competition, started Kekito in 2019 with a mission to make low-carb, Japanese-inspired cakes that don't spike your blood sugar level as the sweet treats don't contain any flour, sugar or artificial flavouring. Cakes, cookies and ice cream are sweetened with natural sugar substitutes like monkfruit and erythritol, and in place of flour, nuts or coconut are used, making them keto-compliant and diabetic-friendly.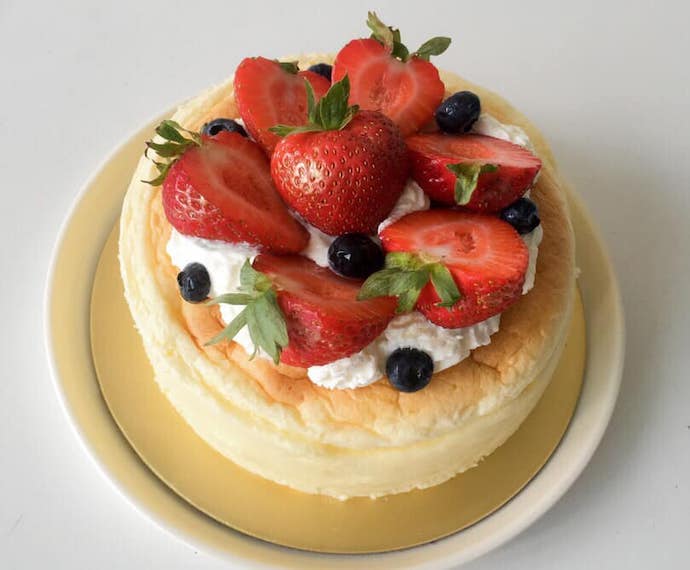 Bestsellers include Signature Japanese Yuzu Cheesecake, made with pure yuzu juice; the nut-free and gelatine-free Cream Roll Cake; Signature 100% Chocolate Fudge Cake, made with sugar-free chocolate; the almond flour-based Orange Tea Cake Loaf; and Collagen Chocolate Chip Cookie, made with grass-fed and pasture-raised collagen peptides.
If you're a chocolate lover, you'll want to sink your teeth into the decadent Midnight Grand Chocolate Cake created by Jane Tan, chief artisan of RÒA (say "row-uh"). The vegan, gluten-free cake was born after nine months of R&D when Tan set out to make a cake that her god-daughter, who has food allergies, could enjoy.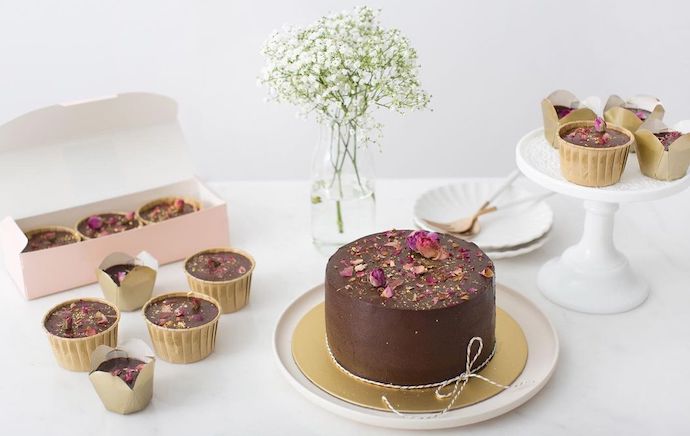 A chocolate lovers dream, the Chocolate Cake has three layers of dark chocolate sponge, layered with dark chocolate ganache and smothered in more chocolate, edible gold flakes and Moroccan rosebuds. The cake is made with avocados, brown rice milk and psyllium husk. Besides the whole cake, there are cupcakes and mini cupcake versions. There's also chocolate ganache which is scrumptious on toast, drizzled over granola, fruit and ice cream, or as a fondue dip.
When self-proclaimed "anti-sugar queen" Janti Brasali embarked on a keto diet and couldn't find any good keto-friendly desserts in Singapore, she decided to set up her own keto bakery on Valentine's Day in 2019.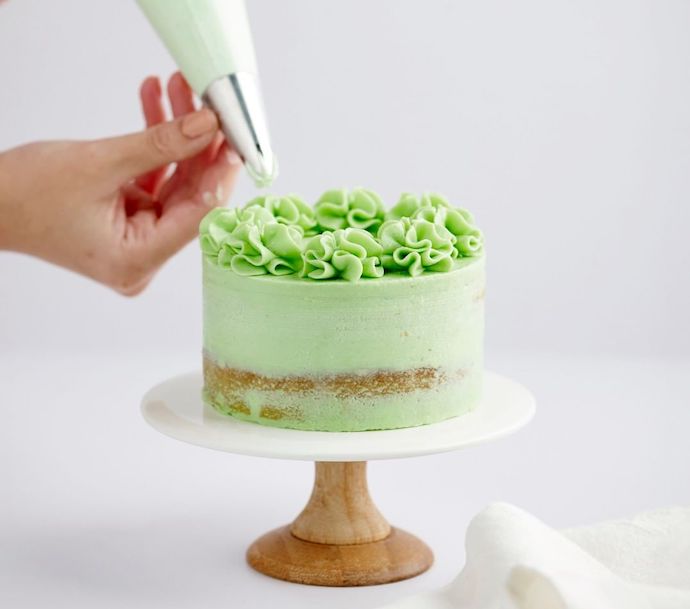 Said to be Singapore's first wholly ketogenic bakery, Seriously Keto offers a selection of cakes, cupcakes, cookies, bread, KetoBun, jam, nut butters and snacks like Pretzel Sticks, Cheese Churros and Triple Cheese Puffs which are low in carbs, sugar-free and gluten-free. Must-trys include Pandan Cake, Red Velvet Cake, SK New York Cheesecake, Chocolate Brownie Cake, Pecan Coconut Tart and Hazelnut Spread.
Raw chef Andrea Lee was compelled to switch to a healthy lifestyle after her mother underwent surgery to clear her clogged arteries. As she has a sweet tooth, she tried her hand at making clean, guilt-free versions of brownies and cakes without adding any refined sugar and using beans instead of butter.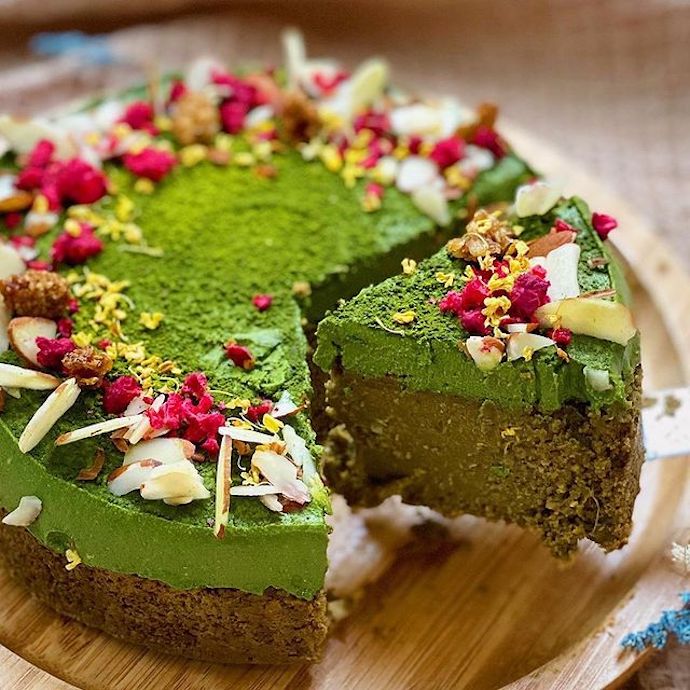 She set up The Clean Addicts in 2018 to share her favourite gluten-free cakes, muffins, spreads as well as nutrient-dense vegan protein balls that are made with organic, cold-pressed plant-based protein powder. Her bestsellers include Matcha Fudge Cake, Classic Flourless Cacao, "Garden of Eden" Flourless Cacao Fudge Cake, Double Chocolate Mochi Muffins, Dark Cacao Protein Balls and Matcha Protein Balls.