Here's a fun opportunity for you to play tourist in your own backyard and even be rewarded for doing so!
Be a part of CapitaLand's "Explore The City" experience to uncover hidden Instaworthy spots, indulge in a wide selection of mouthwatering eats, shop and play to your heart's content, and be rewarded with up to $150 worth of vouchers.
First things first, you'll need to be a CapitaStar Member to earn stamps in the "Explore The City Passport Rewards" feature within the CapitaStar mobile app, so if you're not a member yet, download the CapitaStar app and sign up with the promo code CQS5K to receive 5,000 STAR$ ($5 eCapitaVoucher) to offset your shopping or dining across CapitaLand malls and online at Capita3Eats and eCapitaMall.
Here are 3 fresh experiences to enjoy and earn "Explore The City" stamps as you do so.
EXPERIENCE 1
#Instawalk Tours by Tribe Tours
$55 per person
Book through Klook for an additional $10 dining voucher (while stocks last)
Get a $20 CapitaVoucher upon completion of the #Instawalk Tour (while stocks last)
**You may use your SingapoRediscovers Voucher to purchase the #Instawalk Tours
See the city through new lenses, take #Instaworthy pictures and uncover hidden gems in two-hour interactive #Instawalk Tours led by Tribe Tours.
A knowledgeable guide will share fascinating anecdotes and details about heritage spots and attractions, while a friendly local influencer will share nifty Instagram photo tips on capturing "wow" shots and tricks like crossing your ankles or putting one leg forward while standing for a flattering pose.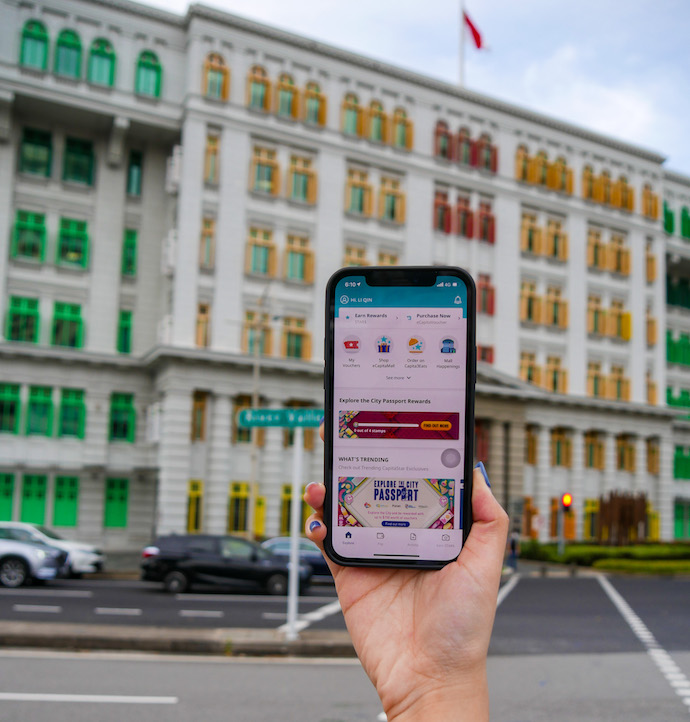 #Instawalk Tours
• Civic Colours (http://bit.ly/civicinstawalk)
Explore Singapore's Civic District where every building tells an interesting story. Capture black and white buildings and explore areas with a multitude of colours including an urban farm while walking from City Hall to Clarke Quay.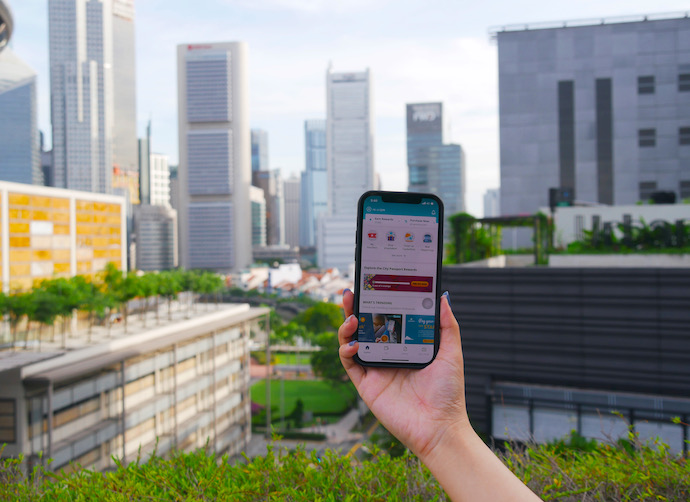 • Bugis, Waterloo & Kampong Glam (http://bit.ly/bugisinstawalk)
See popular spots like Bugis Junction and Albert Centre Market and Food Centre from a fresh perspective. Enjoy local drinks like kopi, teh tarik and bandung and discover interesting facts about the beverages.
EXPERIENCE 2
Food Thrills eVoucher Packages
$50 (worth $110)
Book through Klook from 9 April (http://bit.ly/klookcapland)
Choose from three different, thoughtfully curated dining voucher booklets spanning a diverse selection of cuisines across the city including a special edition of Halal-certified establishments. Package includes five dining vouchers per booklet (inclusive of four $20 restaurant vouchers and one $30 restaurant voucher), each comes with $110 worth of tantalising deals.
• Package 1 eVouchers (Halal)
– $20 Cajun on Wheels (Plaza Singapura)
– $20 Poulet (Bugis Town, Bugis+)
– $20 Sanook Kitchen (Funan)
– $20 Seoul Garden (Bugis Town, Bugis Junction)
– Complimentary $30 Asian Market Café (Fairmont Singapore)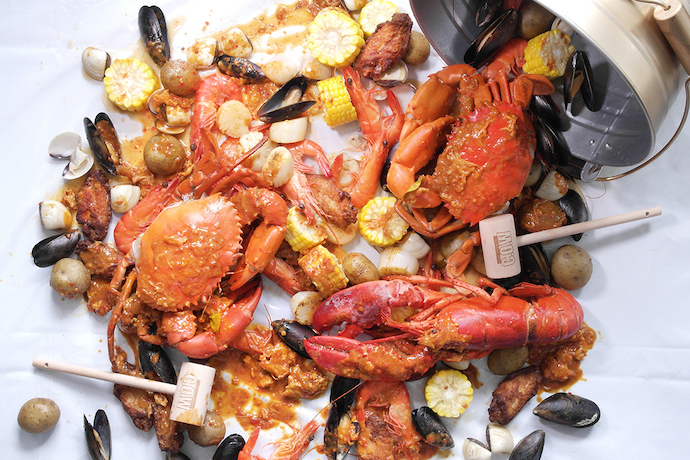 • Package 2 eVouchers
– $20 5 Senses Bistro (Funan)
– $20 Kogane Yama (Bugis Town, Bugis Junction)
– $20 Nanjing Impressions (Plaza Singapura)
– $20 Zorba the Greek Tavern (Clarke Quay)
– Complimentary $30 Prego (Fairmont Singapore)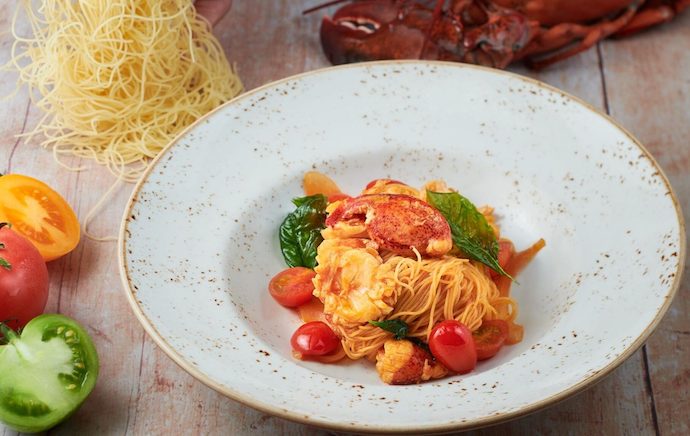 • Package 3 eVouchers
– $20 Arteastiq (Plaza Singapura)
– $20 Muchos (Clarke Quay)
– $20 Red House Seafood (Clarke Quay)
– $20 Tonkotsu Kazan Ramen (Funan)
– Complimentary $30 Prego (Fairmont Singapore)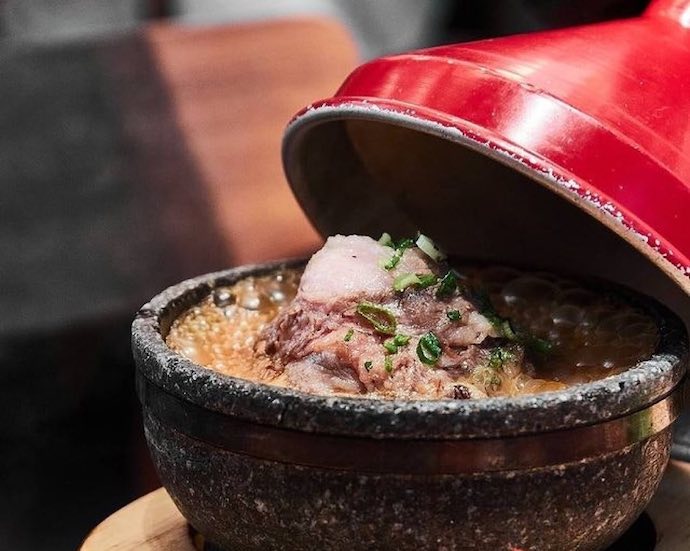 EXPERIENCE 3
Spend & Upload
Spend a minimum of $80 in a single receipt from Bugis Junction, Bugis+, Bugis Street , Clarke Quay, Funan, Plaza Singapura and Raffles City between now and 30 June in order to qualify for the City Passport rewards.
Snap a photo of your receipt and upload it onto the CapitaStar app within 24 hours to qualify.
Here's how to snag $150 cashback in vouchers by spending up to $185
• Spend ($185)
– $55 (purchase of #Instawalk Tour* ticket) +
– $50 (purchase of Food Thrills eVoucher Package) +
– $80 in a single receipt at participating malls
• Rewards Earned ($150)
– $20 CapitaVoucher (completion of #Instawalk Tour*) +
– $10 dining voucher (when booking #Instawalk Tour via Klook) +
– $60 additional dining vouchers ($50 Food Thrills eVoucher Package worth $110) +
– $30 eCapitaVouchers (completion of three experiences) +
– $30 eCapitaVouchers (completion of fourth experience – coming in June 2021)
*Save the full amount when redeemed with your SingapoRediscovers Voucher