The former capital of the Lanna Kingdom, Chiang Mai is Thailand's second largest city after Bangkok.

A great place to start your exploration of Chiang Mai is Chiang Mai Old City, a 1.5 sq km area surrounded by old city walls and a moat, which can be easily explored on foot or by bicycle.

Several parts of the Old City, which has four main gates, remain untouched, offering visitors a glimpse of the city's glorious and mystical past.

TOP ATTRACTIONS

• Tha Pae Gate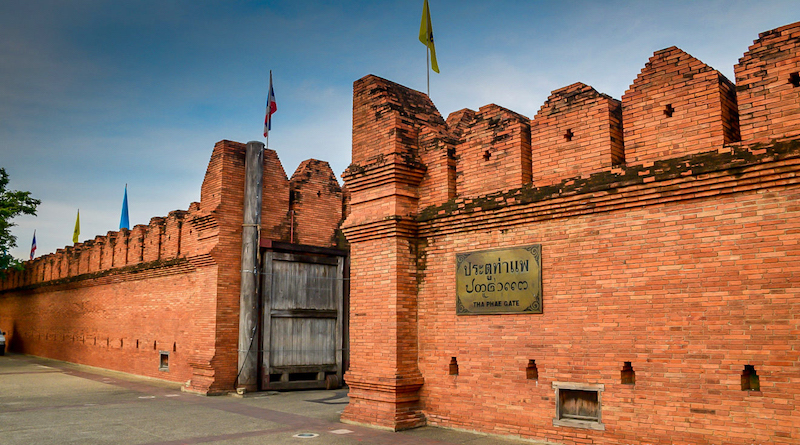 Located on the eastern side of the Old City, between Ratchadamnoen Road and Tha Phae Road, Tha Pae Gate is a famous landmark and the starting or meeting point for many Chiang Mai Old City tours. The Gate was refurbished to its original shape in the 1980s.
• Three Kings Monument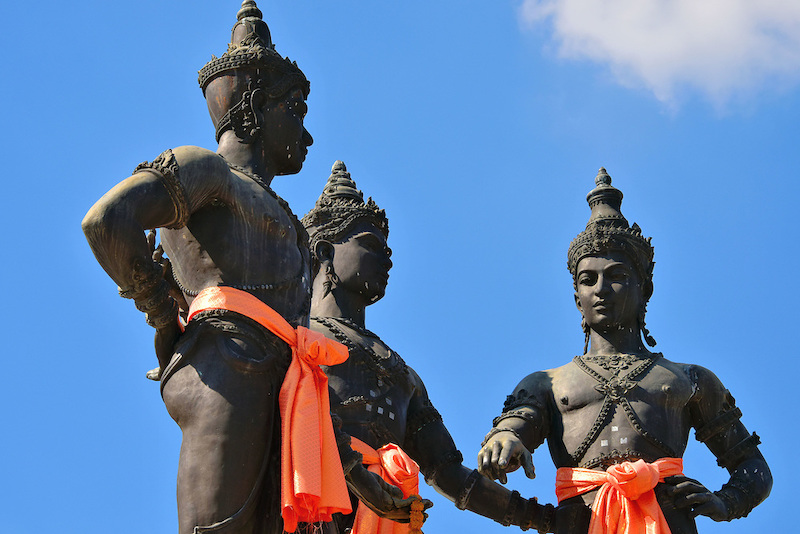 The Three Kings Monument portrays the three kings – King Mengrai of Chiang Mai, King Ramkamhaeng of Sukhothai and King Ngam Muang of Phayao – who had worked together to build Chiang Mai in the 13th century. The monument is an iconic image so don't be surprised if you see it reproduced in different forms elsewhere in the city.
• Chiang Mai City Arts and Cultural Centre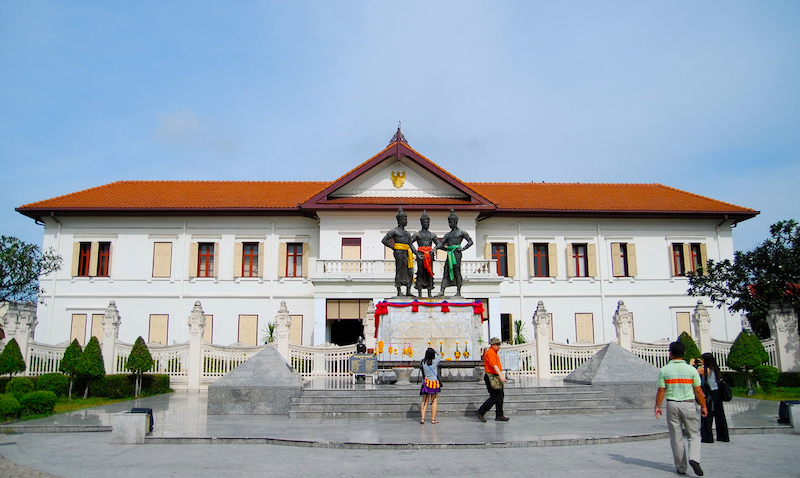 Located just behind the Three Kings Monument, the Centre showcases Chiang Mai's origins and its historical importance through a mix of photos, maps, artefacts, graphic displays and digital video presentations. The Centre is housed in a 1920s Thai colonial-style building which received an award in 1999 from the Royal Society of Siamese Architects (Association of Siamese Architects under the Royal Patronage of His Majesty) for the building's restoration and renovation works.

• Lanna Folklife Museum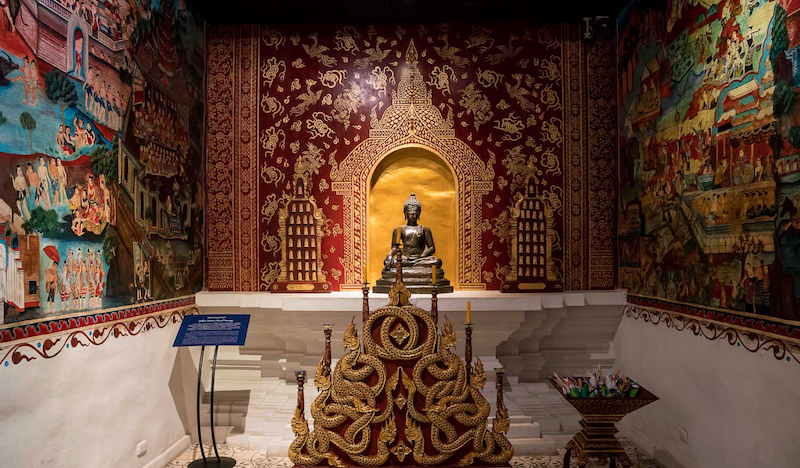 Housed in a white colonial-style building, the Museum is located just across the street from the Three Kings Monument. It features exhibitions that offer insights into the lifestyle, history, culture and traditions of the Lanna people of northern Thailand.
• Sompet Market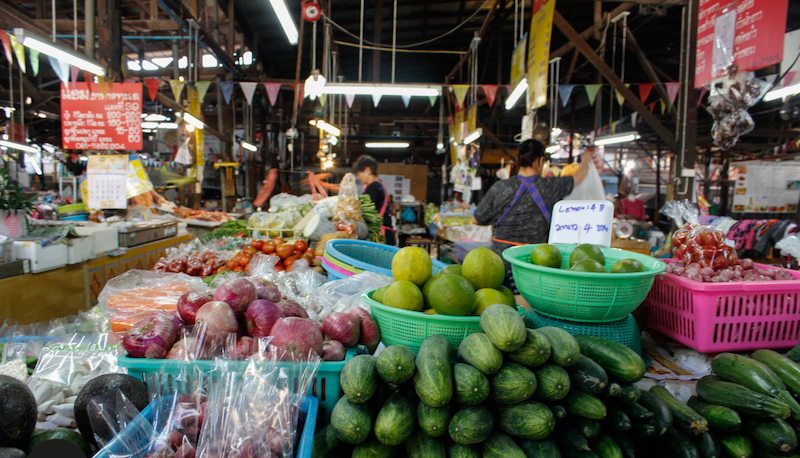 A must-visit for those looking to experience an authentic Thai market, Sompet Market offers a good variety of local fruits, vegetables, meats, spices, cooked food and snacks. Many of Chiang Mai's cooking schools bring their students to this Market to shop for ingredients for their cooking classes. The Market is close to the north gate – Chiang Phuak Gate.

• Wat Chedi Luang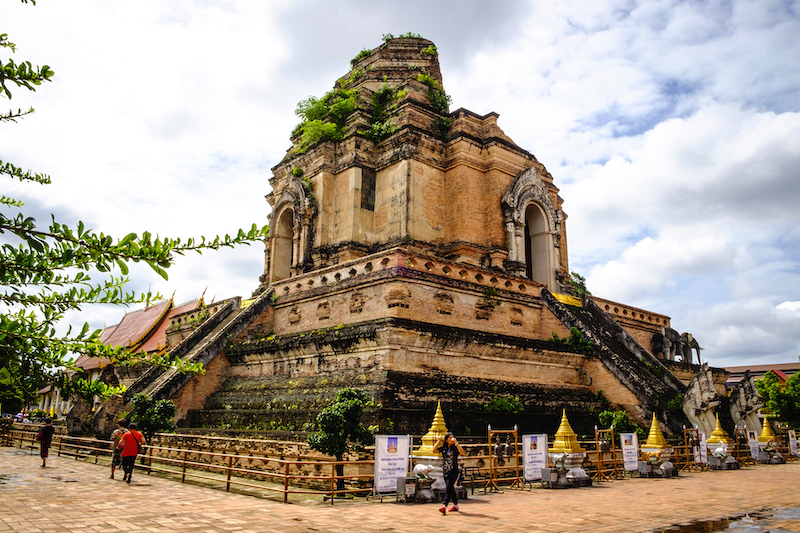 One of Chiang Mai's most popular temples, Wat Chedi Luang was constructed during the reign of King Saen Muang Ma who intended to store the ashes of his father in the massive chedi. The four sides of the chedi feature large staircases flanked by guardian nagas (mythological serpents) while the base of the stupa has elephant structures. The top of the chedi was destroyed during the 1545 earthquake and the temple was in ruins until a restoration project financed by UNESCO and the Japanese government in the 1990s prevented further degradation.
• Wat Chiang Man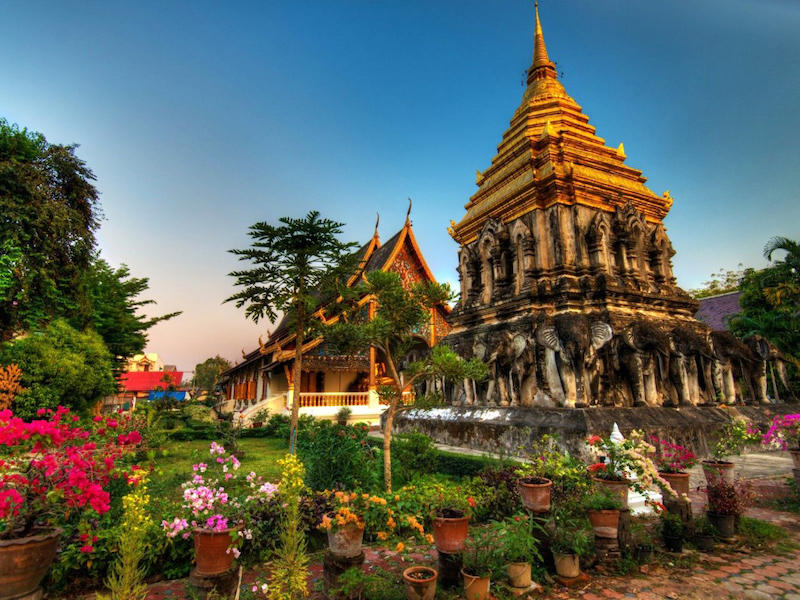 The oldest temple in Chiang Mai, Wat Chiang Man contains important and treasured Buddha artefacts including the city's oldest Buddha statue and a Buddha image carved from quartz crystal. Be sure to check out the chedi which has 15 life-sized elephants at its base.
• Wat Phra Singh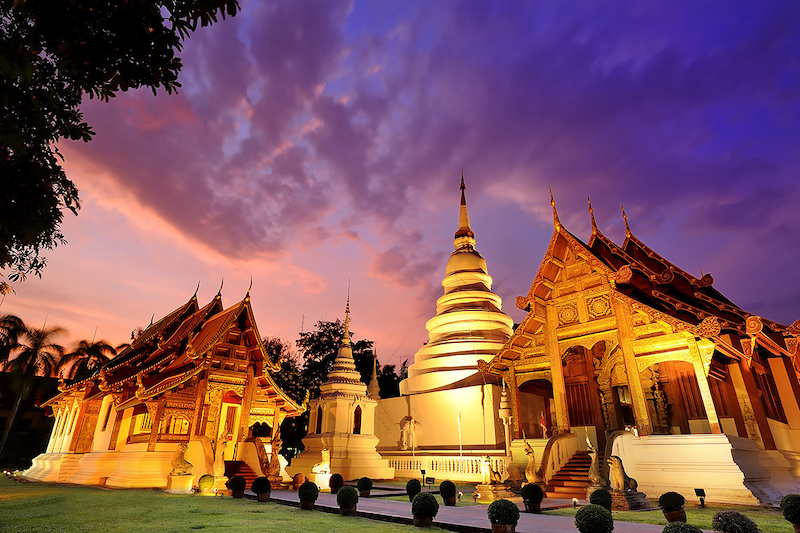 Also known as "Temple of the Lion Buddha", Wat Phra Singh is a well-known learning centre for young monks. One of the best examples of Lanna architecture, the temple features Lanna-style roofs and a glittering viharn (assembly hall) which has murals created in the 1820s. The viharn is home to the highly revered Buddha image known as Phra Singh (Lion Buddha).   

TOP ACTIVITIES

• Wualai Walking Street – Saturday Night Market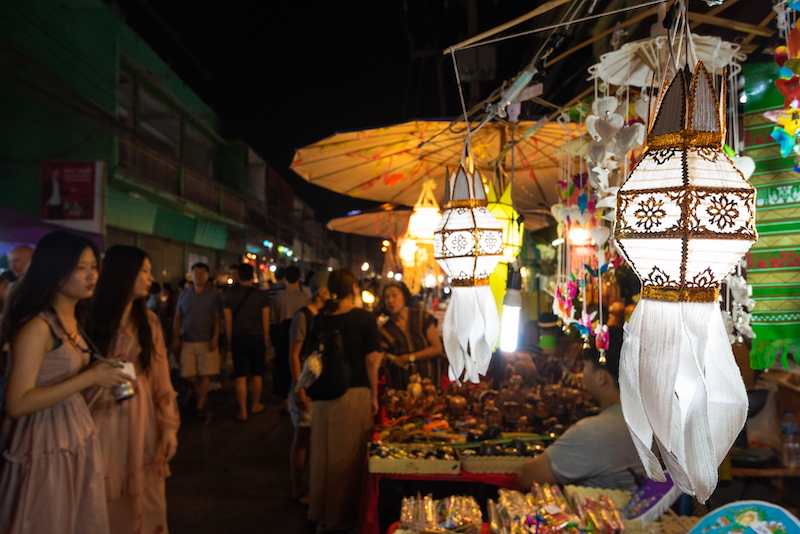 Located close to Chiang Mai Gate (south gate), this lively outdoor night market operates every Saturday from around 5pm till about 11pm. Hundreds of street vendors sell almost everything – from traditional handicrafts, handmade hilltribe items, clothes, bags, handcrafted ornaments and statues to street food, cooked food, snacks and herbal remedies.

• Sunday Walking Street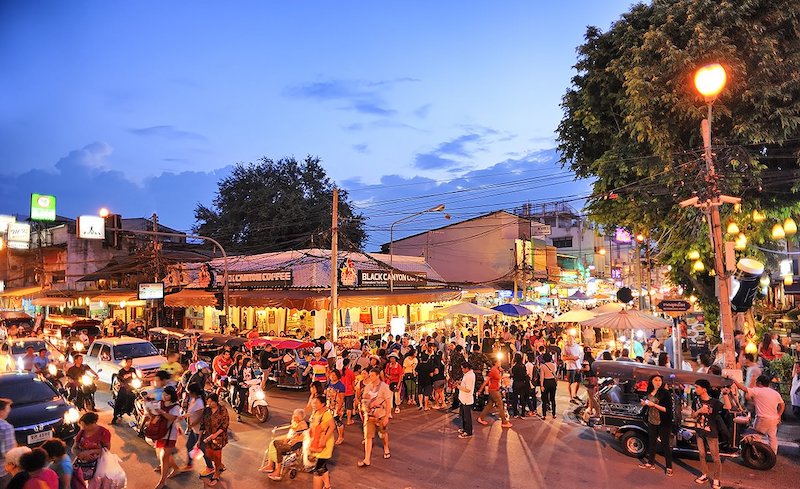 Extending all the way from Tha Pae Gate through Ratchadamnoen Road and a stretch of Ratchapakhinai Road, this is the city's largest night market. This buzzing outdoor market starts from about 5pm to 10.30pm every Sunday, with hundreds of stalls selling the whole gamut of handicrafts, souvenirs, street food and more. There are also cooked food stalls set up in the temple grounds of Wat Sum Kow and Wat Phan On. Adding to the energetic atmosphere are buskers, musicians, dancers and street entertainers who will be vying for your attention (and your baht). Be sure to bargain with the street vendors for a good price.
Article adapted from Urtrip-Thailand
Photos courtesy of Urtrip-Thailand