One of the best places to experience Singapore's multi-cultural heritage is in the Katong/Joo Chiat neighbourhood in the eastern part of Singapore.
The charming neighbourhood is a melting pot of Peranakan (Straits Chinese who are descendants of Chinese or Indian immigrants who married indigenous people from the Malay Archipelago in the 15th century), Eurasian, Malay, Indian and Chinese cultures.
In the early 19th century, the neighbourhood was filled with coconut plantations as well as attap-roofed kampungs (villages). Until the 1950s, the area was a seaside retreat for the wealthy.

In the 1920s and 1930s, many communities who lived in the city centre moved eastward and made Katong/Joo Chiat their home. The move resulted in the building of bungalows, terrace houses and two-storey shophouses with ornate facades, intricate motifs and ceramic tiles, many of which can still be seen in the neighbourhood today.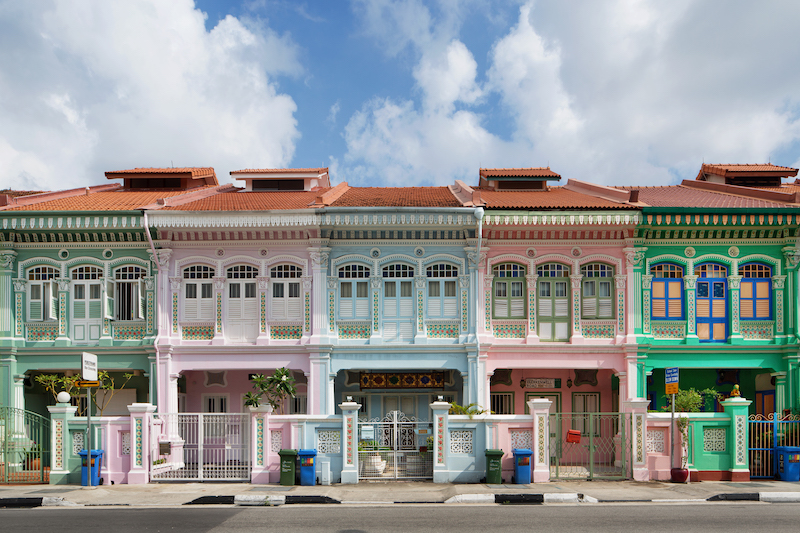 A case in point are the Insta-worthy pastel-coloured shophouses along Koon Seng Road, a tourist hotspot, which sports ornate architecture and details such as floral tiles and mystical guardian lions.

Thanks to its rich heritage, the neighbourhood is also a great place to enjoy some of Singapore's best local foods.

No visit to Katong/Joo Chiat would be complete without sampling the food at these places:

• 328 Katong Laksa
51 & 216 East Coast Road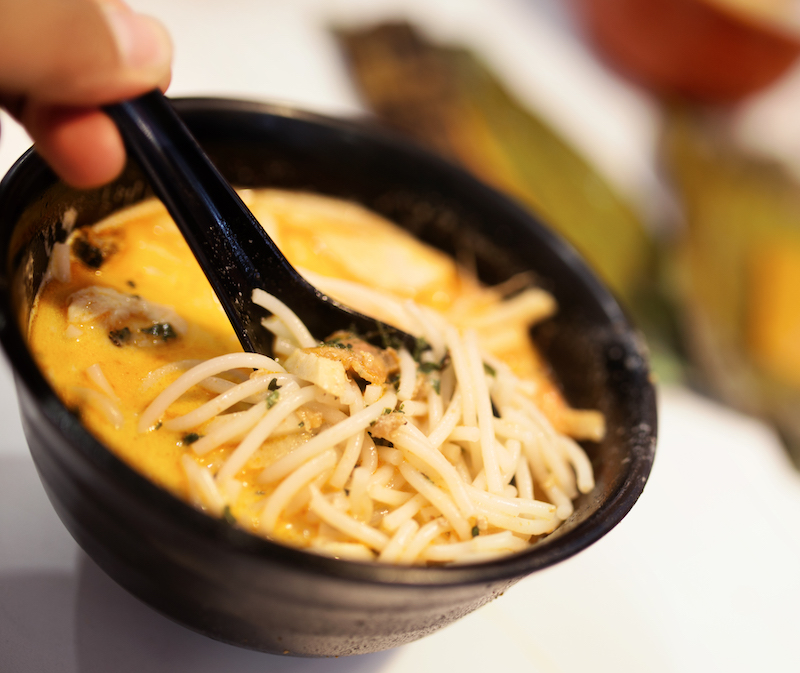 This local celebrity-favourite plus Gordon Ramsay-approved eatery is the perfect place to try laksa – thick rice noodles with beansprouts, dried bean curd puffs, prawns, fish cake slices and cockles, topped with aromatic laksa leaves served in a spicy, coconut milk broth. Slurp up every bit with a soup spoon.

• Delicious Boneless Chicken Rice
#B1-85/87 Katong Shopping Centre, 865 Mountbatten Road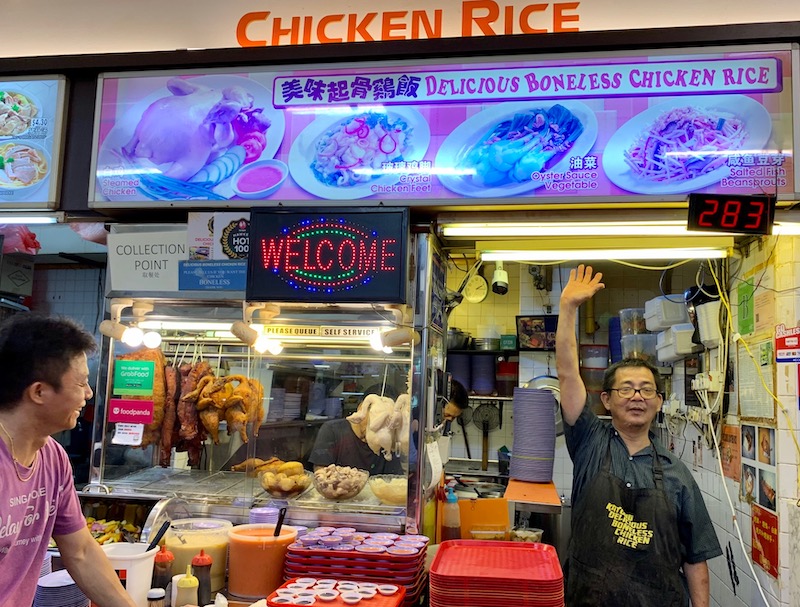 No visit to Singapore is complete without tucking into a plate of chicken rice. Head to this stall, tucked away in the food court at the basement of Katong Shopping Centre, for roasted or poached chicken drenched in soy sauce and sesame oil, topped with fried garlic bits and shredded carrots, and served with rice cooked in chicken broth, ginger and garlic. Every plate of chicken rice also comes with a bowl of soup, achar (pickled vegetables) and the essential condiments of chilli, ginger sauce and dark soy sauce.

• Dona Manis Cake Shop
#B1-93 Katong Shopping Centre, 865 Mountbatten Road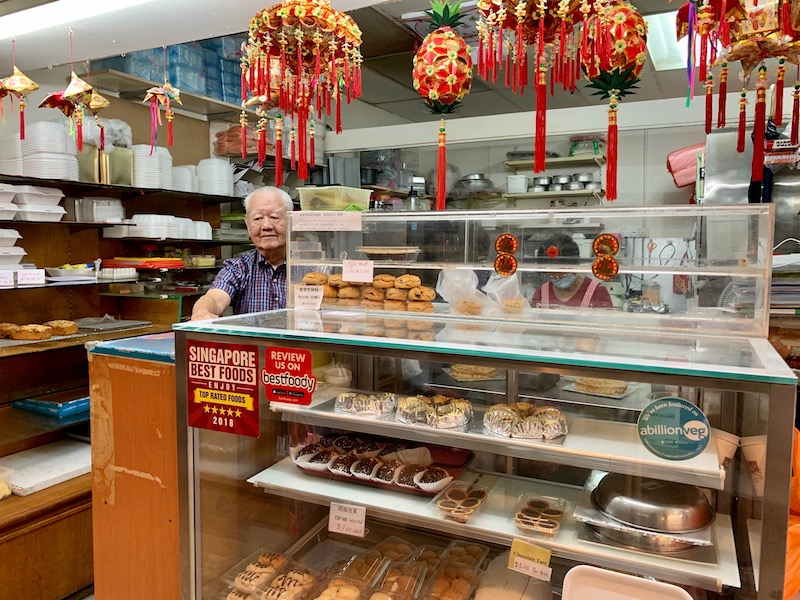 Established in 1994, this old-school bakery run by a local husband-and-wife team is famous for its banana pies, a scrumptious mix of buttery pastry, creamy banana filling, grated coconut and crisp roasted almond top. The banana pies are often snapped up even before they are baked, so pre-orders are essential! Other sweet treats available include cream puffs, chocolate tarts, rum balls, cheese cake, marble cake, butter cake and scones.

• Guan Hoe Soon Restaurant
38/40 Joo Chiat Place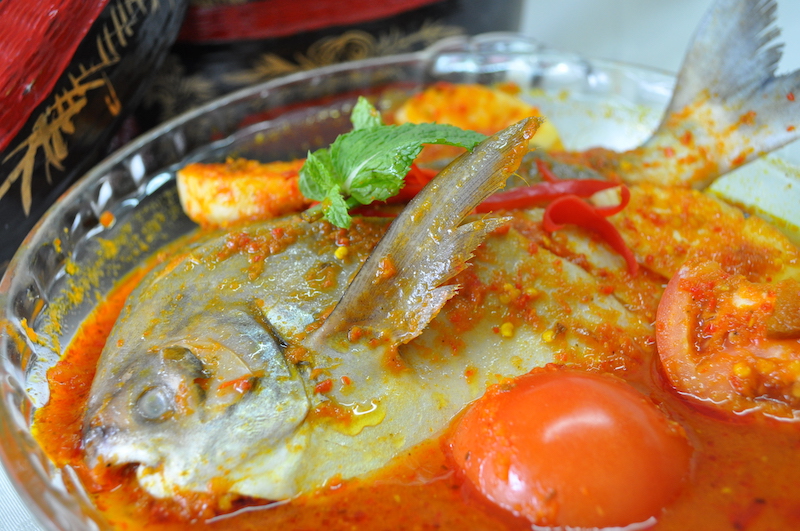 Open since 1953, Guan Hoe Soon is said to be the country's oldest Peranakan restaurant. Tuck into nyonya staples such as Ayam Buah Keluak, Udang Sambal, Ikan Assam Nanas Pedas, Satay Babi, Sotong Sambal, Nyonya Chap Chye, Babi Pong Tay and Bakwan Kepiting Soup.

• Joo Chiat Ah Huat Wanton Noodle
Dunman Food Centre (basement), 281 Onan Road
A perennial favourite of local noodle lovers, wanton noodles come in dry or soup versions. This stall at the basement of Dunman Food Centre offers both boiled and crispy fried wantons (meat dumplings) to accompany its noodles. Most locals go for the stall's dry version where thin (mee kia) egg noodles are tossed in soy sauce, oil and chilli sauce, and topped with char siew (barbecued pork) and leafy greens.

• Kim Choo Kueh Chang
60 Joo Chiat Place, 109 East Coast Road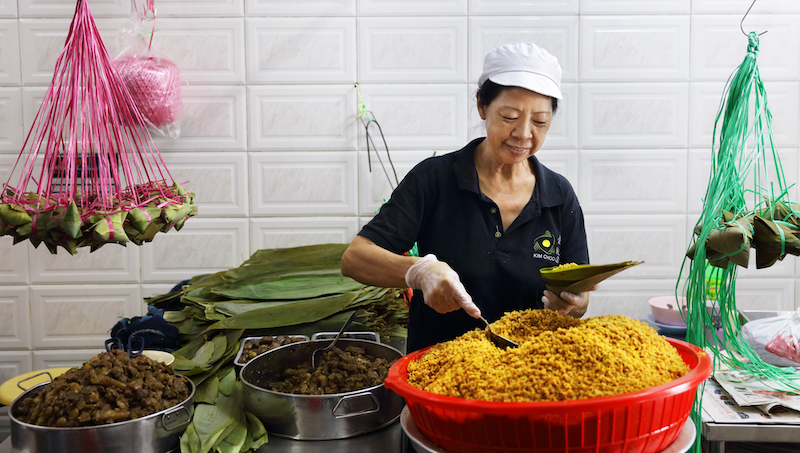 Sample a slice of Peranakan culture at this famous shop through its popular nyonya kueh chang – pyramid-shaped, steamed glutinous rice dumplings, wrapped in bamboo leaves. Opened in 1945, Kim Choo Kueh Chang also sells a wide range of nyonya kuehs such as kueh salat and kueh lapis; as well as cookies like pineapple tarts, cashew nut cookies, love letters and nyonya sugee cookies.

• Mr & Mrs Mohgan Super Crispy Roti Prata
300 Joo Chiat Road (inside Tin Yeang Restaurant)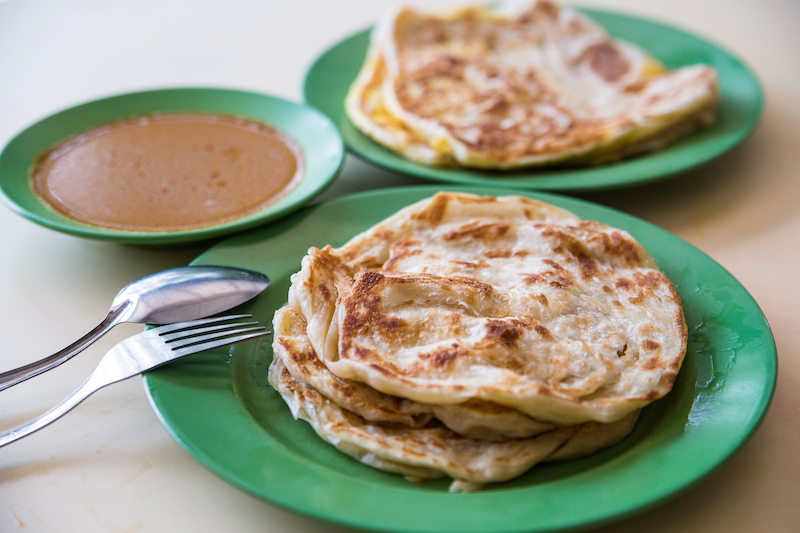 As its name suggests, come here for crisp roti prata, flatbread made from dough that has been skillfully flattened, stretched, flipped and twirled by Mr Somasundram Mohgan who has been making prata for almost four decades. Besides plain roti prata, there are egg, onion, mushroom, cheese and banana pratas, and murtabak (roti prata stuffed with meat, egg and onion). The pratas and murtabak are best eaten hot off the pan, dipped in curry.
• Quentin's Eurasian Restaurant
Level 1 Eurasian Community House, 139 Ceylon Road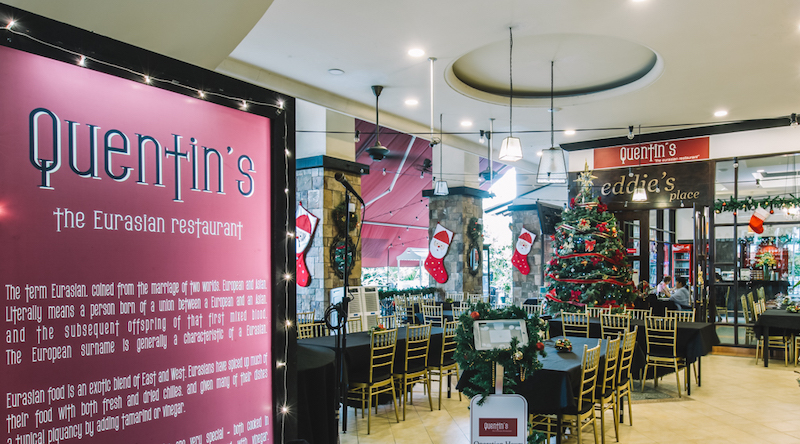 Savour hearty Eurasian dishes that are cooked according to the recipes of chef-owner Quentin Pereira's (aka "Skinny Chef") late grandmother. Eurasian dishes in Singapore typically have Portuguese roots as well as Malay, Chinese and Indian influences. Must-trys include Shepherd's Pie, Prawn Bostador, Pot Roast Beef, Curry Devil, Pasteis De Bacalhau, Semur and Sugee Cake.

• Sinpopo Brand Restaurant
458 Joo Chiat Road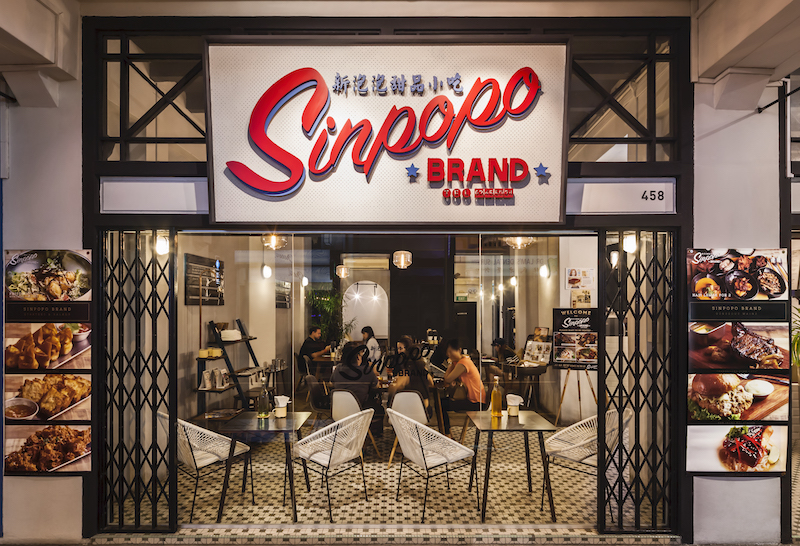 Housed in a conserved shophouse and sporting a retro decor that offers glimpses of 1960s and 1970s Singapore, the restaurant serves popular local dishes with a modern twist. The restaurant takes its name from a notorious 1960s nightclub in Tanjong Katong. House specials include Nasi Lemak, Nyonya Kiam Chye Arg, Gula Melaka Cake, Pandan Kaya Tart, Gula Melaka Jelly and Sng Muay Pop.

• Yong's Teochew Kueh
150 East Coast Road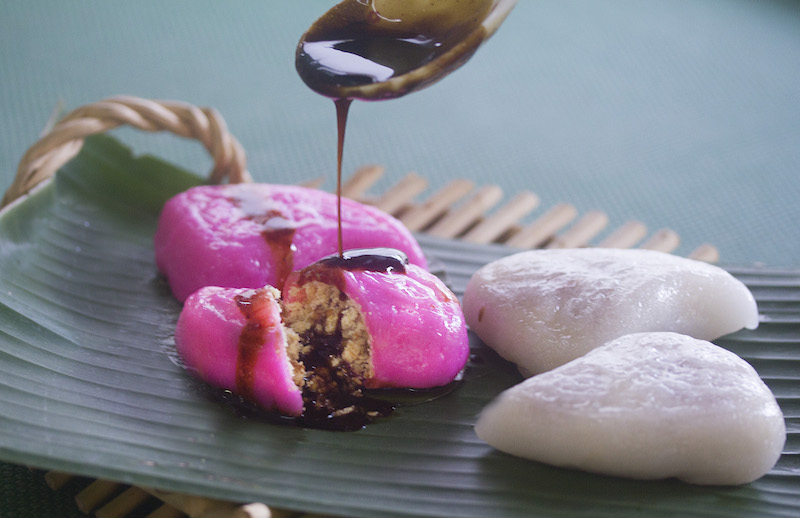 One of Singapore's most famous Teochew kueh stall, Yong's Teochew Kueh sells traditional Teochew steamed snacks such as soon kueh and ku chai kueh that are made of translucent rice flour skin and stuffed with turnips, dried shrimps and mushrooms, and chives and dried shrimps, respectively. There's also the distinctive pink (sometimes white) png kueh (filled with glutinous rice, dried shrimps, mushrooms, braised peanuts) and cabbage kueh. The kuehs are tasty enough to be eaten on their own but are traditionally enjoyed with a drizzle of dark sweet sauce and chilli sauce.

SOUTHEAST-ASIA.COM RECOMMENDS
Ready to explore more of the bustling Joo Chiat neighbourhood? Join Locomole's Joo Chiat Walking Trail to discover the neighbourhood's conserved colonial houses and Peranakan shophouses, as well as mouth-watering local food places to fuel up after all that walking.