If you're an adrenaline junkie seeking your next big thrill, head for these attractions for activities that will get your pulse racing, heart pounding and palms sweaty. Three, two, one, go!
AJ Hackett Sentosa
30 Siloso Beach Walk
Nearest MRT Station: HarbourFront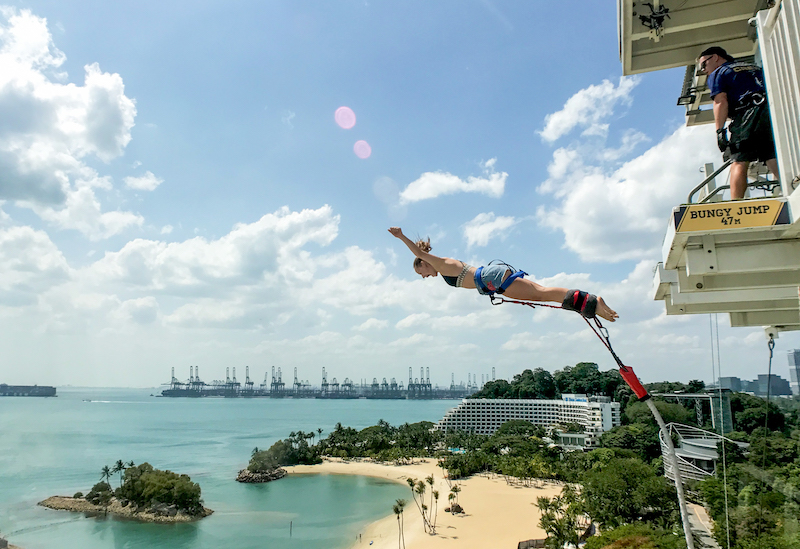 Take a leap of faith from the country's first 50m-tall bungee tower on Sentosa Island's Siloso Beach. You can choose to have your head dipped in the 3.5m-deep pool of water at the bottom or stay dry. For more adrenaline-fuelled fun, ride the Giant Swing strapped facing down and be hurtled 40m above the ground before being dropped down at speeds of up to 120km/h. After this, walking on the 47m-high glass-panelled Skybridge will be a walk in the park.
GX-5 Extreme Swing
3E River Valley Road
Nearest MRT Stations: Central and Fort Canning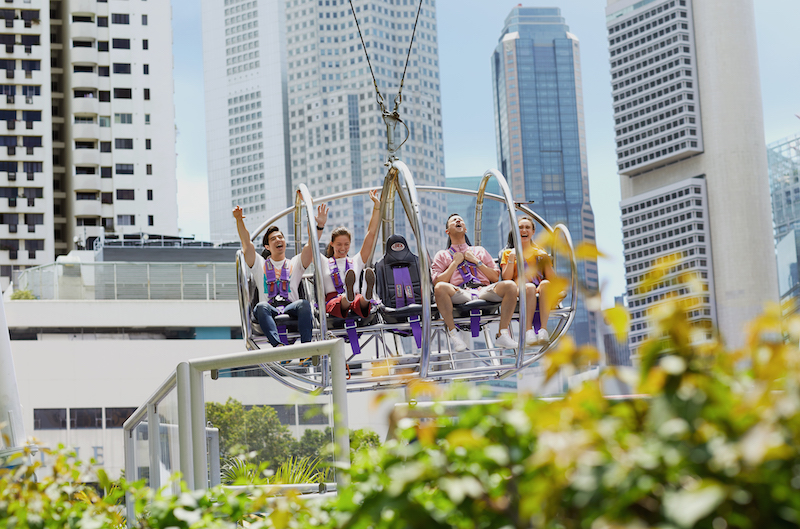 Get ready to be catapulted skywards in a five-seater capsule before free-falling and swinging at speeds that reach over 120km/h. If you're able to regain your composure, take in the views of the Singapore River and Clarke Quay area from mid-air. This high-adrenaline ride was designed and created in New Zealand, and has maintained a 100 percent safety record since it was introduced in Singapore over 10 years ago.
iFly Singapore
43 Siloso Beach Walk
Nearest MRT Station: HarbourFront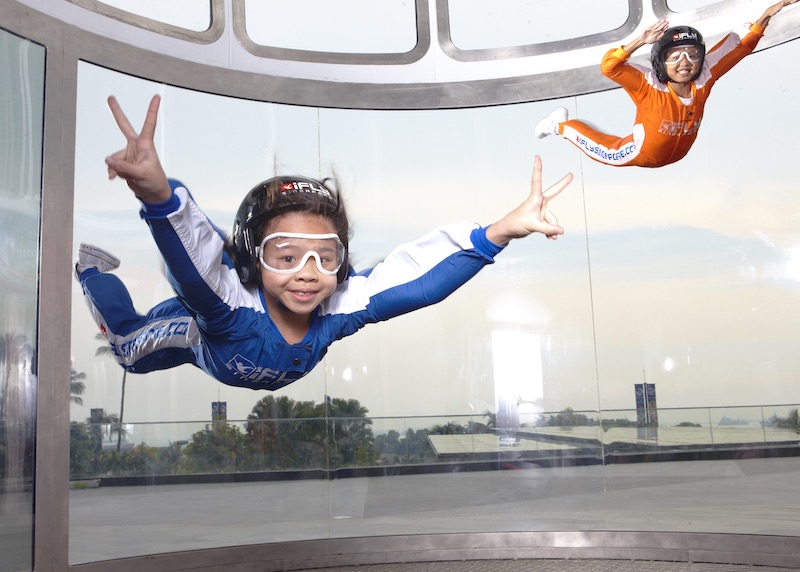 Experience the thrill of skydiving at one of the world's largest indoor skydiving wind tunnel facility. Spanning 16.5ft wide and 56.5ft tall, it is the only wind tunnel with an 18ft tall acrylic glass wall that offers captivating views of South China Sea and Siloso Beach. Enjoy the weightlessness with no need for jumping or plunging. Best of all, you wouldn't need to worry about bad weather. There is a safety net at the base and the wall-to-wall airflow with its multiple fans technology ensures flyers never experience turbulence or fall out of the airflow.
Mega Adventure – Singapore
10A Siloso Beach Walk
Nearest MRT Station: HarbourFront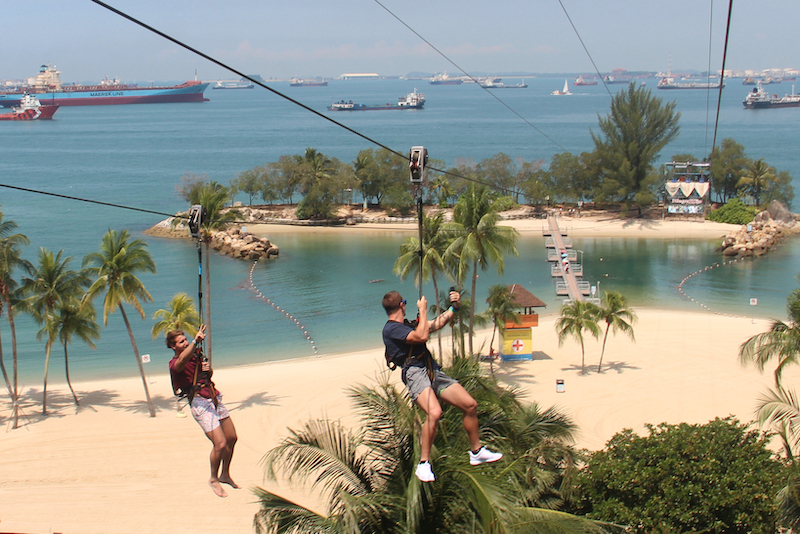 This adventure park offers four exhilarating activites. Feel the wind whip through your hair as you fly over the jungle canopy of Imbiah Hill and Siloso Beach at 60km/h on MegaZip, Singapore's first three-wire zip line. The zip line is 450m long and 75m high. At MegaClimb, you can put your climbing skills to the test on the 36-obstacle treetop ropes course. At the MegaJump leap point, you can experience a 15m free-fall parachute jump – without the plane ride. Over at MegaBounce, you can bounce like an acrobat up to 8m high on any of the four trampolines on the beach.
Ola Beach Club
46 Siloso Beach Walk
Nearest MRT Station: HarbourFront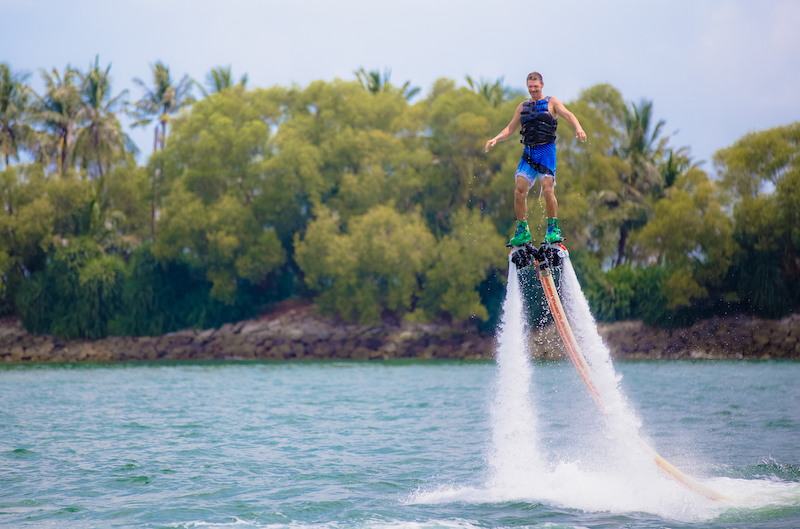 Strap on a water-powered jetpack and fly above the water like Iron Man! One of the coolest water sports activities, the jetpack or jetblade will propel you 30 feet up in the air. You will need to use your balance to control your elevation.
Skyline Luge Sentosa
1 Imbiah Road
Nearest MRT Station: HarbourFront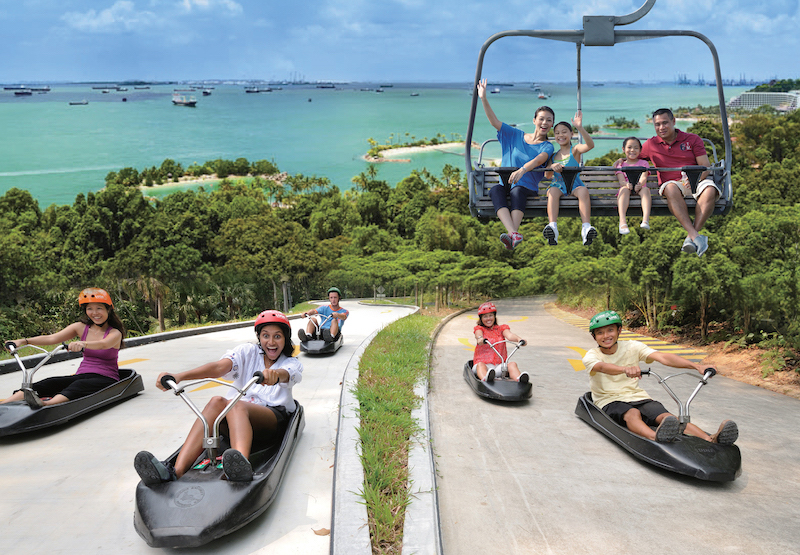 Get ready for some exhilarating fun at Southeast Asia's first-ever Luge. Hop onto the Skyride for picturesque views of South China Sea and the city skyline before cruising down on the three-wheeled Luge on any of the four tracks for plenty of thrills, twists and turns. First-timers can ride down the 688m Dragon Trail and 628m Jungle Trail, while adventurous riders can head straight for the newer 658m Expedition Trail, a track with lots of twists and turns from its hairpin corners and exciting slopes, as well as as the 638m Kupu Kupu Trail which also has hairpin corners, long straights and fun slopes.
Universal Studios Singapore
8 Sentosa Gateway
Nearest MRT Station: HarbourFront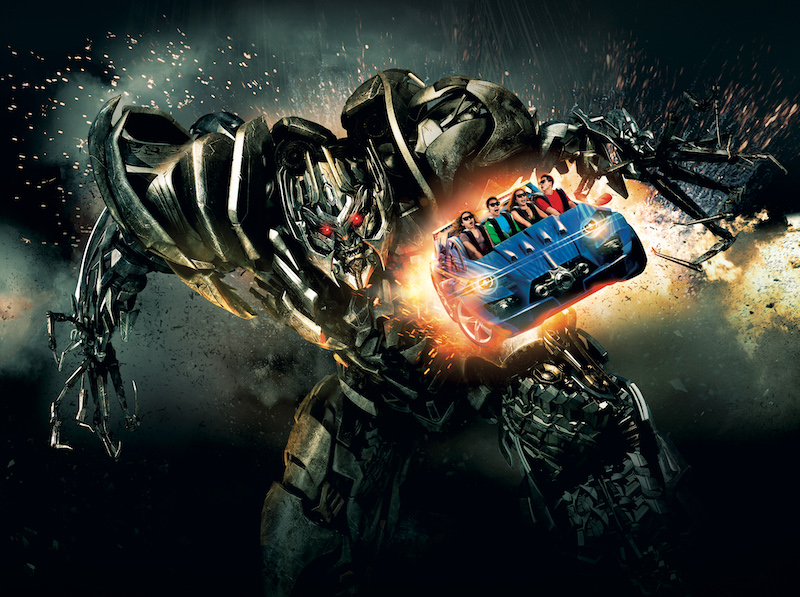 Thrill-seekers can experience adrenaline-pumping rides based on their favourite blockbuster films and TV series at Southeast Asia's first and only Universal Studios theme park. Get ready to scream on the high-speed and turbulent Battlestar Galactica: HUMAN vs. CYLON, the world's tallest duelling roller coasters. The red HUMAN roller coaster will propel you 14 storeys into the air while the blue CYCLON is an inverted roller coaster that runs through vertical loops, corkscrews and cobra rolls. Another high-speed roller coaster is Revenge of the Mummy which features sudden and dramatic acceleration, climbing, tilting, dropping, and backwards motion, in total darkness. Have your towels ready as you may be soaked riding on the circular rafts at Jurassic Park Rapids Adventure. Over at TRANSFORMERS The Ride: The Ultimate 3D Battle, a four-minute epic motion 3D thrill ride, it's about zipping through subway tunnels, down city streets and across rooftops as you become a freedom fighter in the ultimate 3D battle against the forces of evil.
ZOVB Singapore
Open field on Old Holland Road
Nearest MRT Station: King Albert Park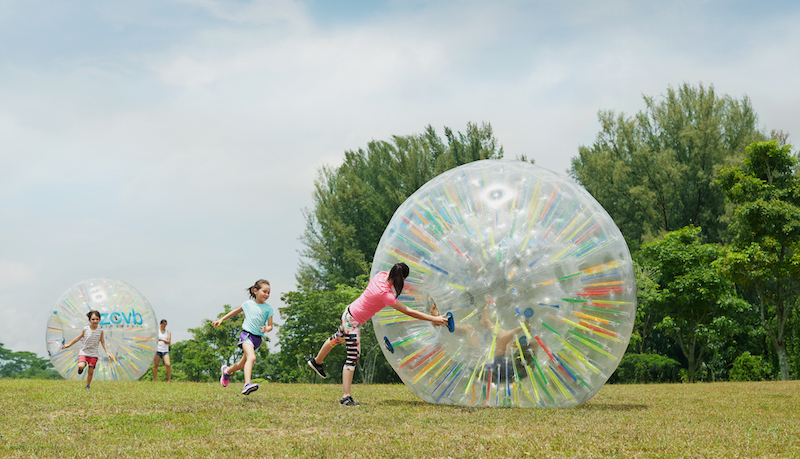 Roll down a slope in a ZOVB ball, an enormous clear plastic air-cushioned sphere. When you're at the bottom of the slope, you'll get a chance to live like a hamster in its spinning wheels as you'll need to run up the slope in the ZOVB ball just like a hamster! Be sure to empty your pockets before getting strapped up. Public sessions are held on an open field on Old Holland Road every last Saturday of the month from 4pm to 7pm, weather permitting.